After two years of deferred dreams and a successful fried chicken pop-up in quarantine, Ronnie Muñoz has finally launched his new Hollywood brick-and-mortar: Ronnie's Kitchen + Cocktails. The everyday New American gastropub's menu includes the chef's cult-favorite Kickin' spicy fried chicken, as well as a slate of gourmet chain restaurant classics, like a deep-fried, cheekily named "flowering" onion and skillet cookie topped with ice cream.
But there's even more in the pipeline. At the same sprawling 5960 Sunset Boulevard address, Muñoz—along with Sunset Food Group—will also open three other dining concepts in the near future: Besties Burgers, a takeaway gourmet hamburger joint; Todos Santos, an upscale-casual Mexican eatery; and a still unnamed New York-inspired bodega. Until then, the full-service Ronnie's Kitchen will host diners with 80 indoor seats, a 20-foot bar with 10 TVs intended for game days and a small outdoor patio.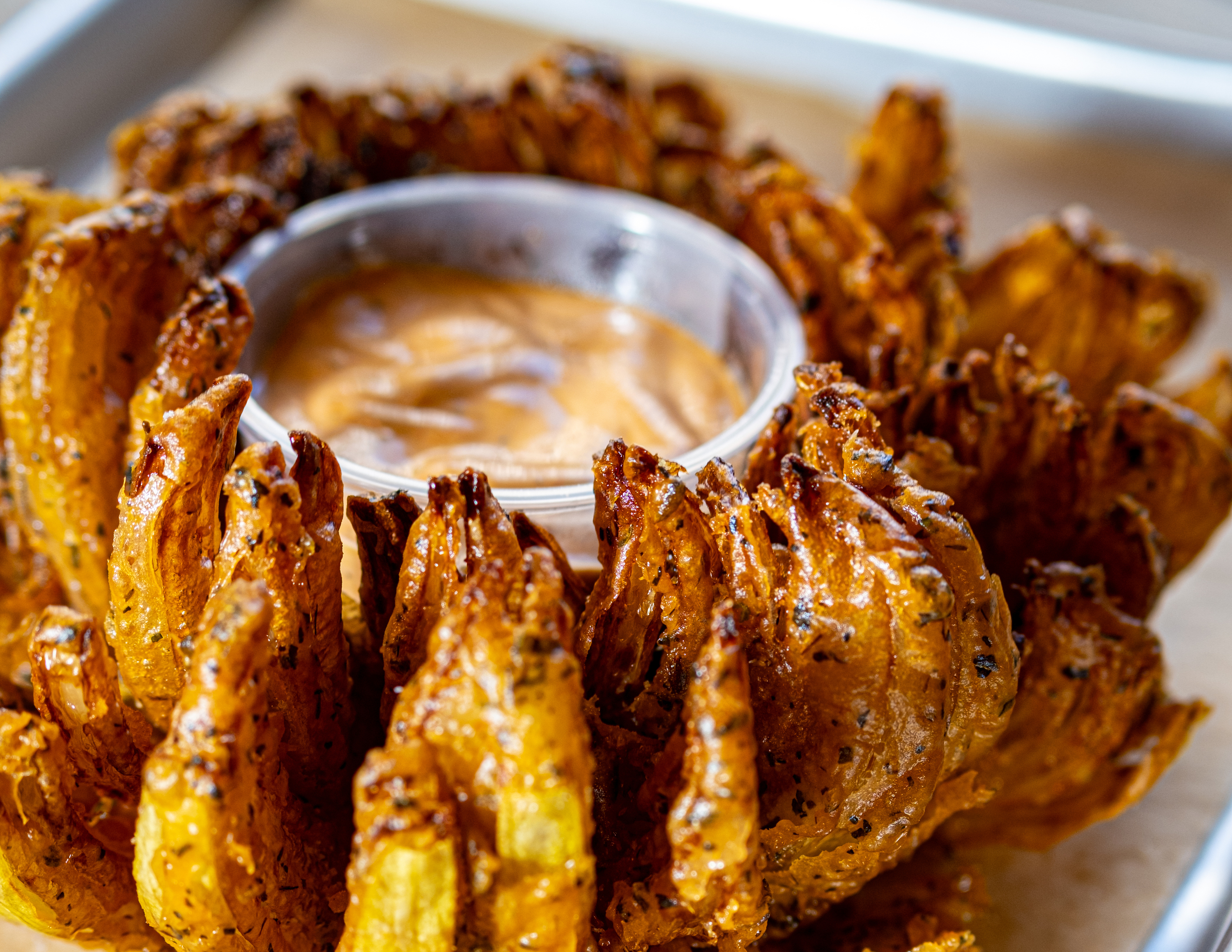 The fine dining chef's more casual cooking first gained citywide recognition after the Los Angeles Times covered his quarantine pop-up-turned-food truck Ronnie's Kickin', a fried chicken concept whose Instagram account soon gleaned over 10,000 followers. At its height, the food truck's appearance drew socially distanced lines spanning several blocks, with Muñoz and his team often selling out early.
Before the pandemic, Muñoz had worked his way up from line cook at Stella Barra to sous chef at Tom Colicchio's Craft in Century City, and had just quit the latter in hopes of opening his own restaurant. Before 2020, he'd helped open four restaurants, including the now-closed Paley, an upscale New American spot located three blocks away from where Ronnie's Kitchen is today.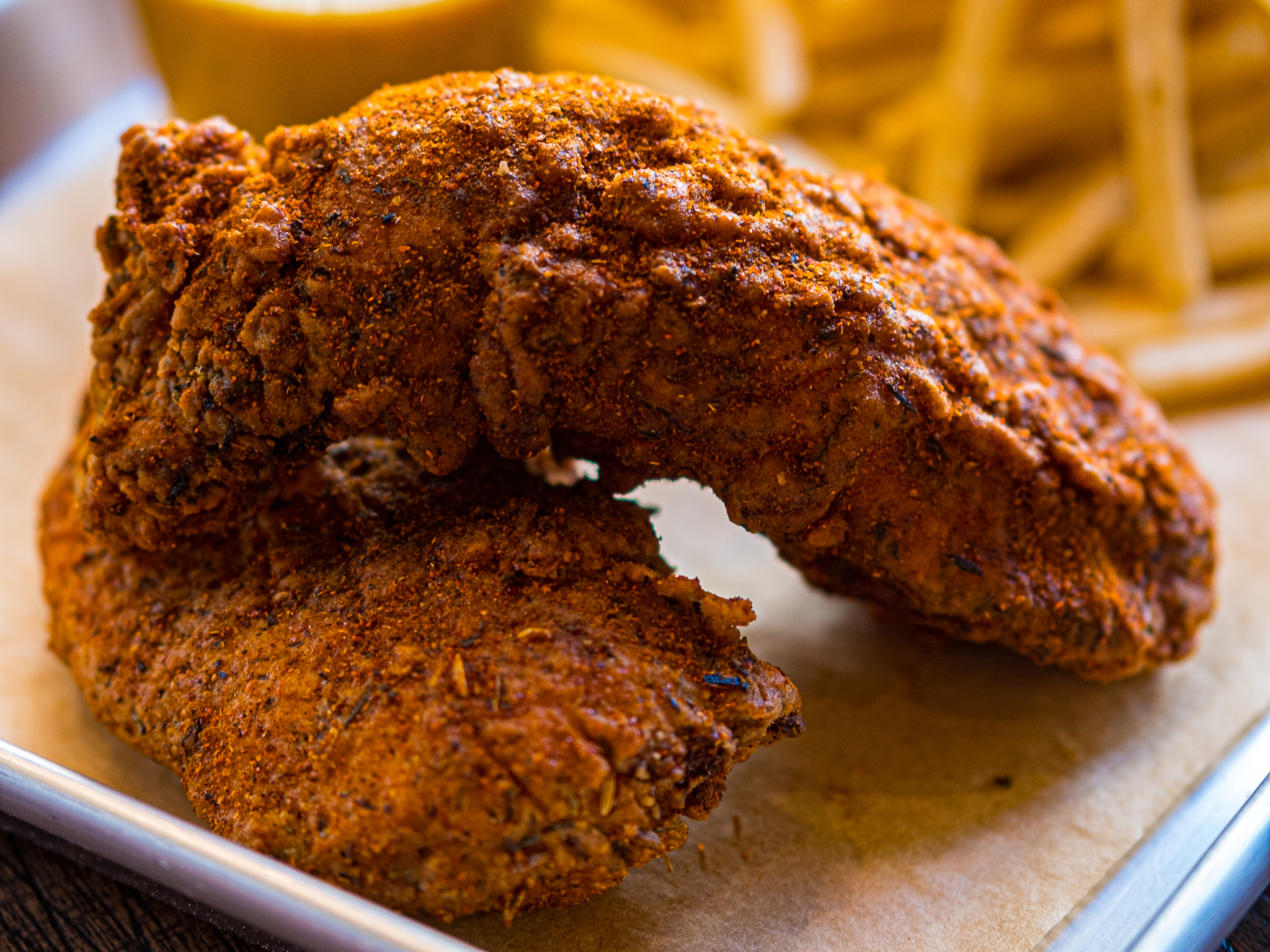 Now fully in charge at Ronnie's Kitchen, Muñoz hopes to add a chef-driven gourmet twist to familiar all-American comfort foods most diners already love. From quick office lunches for nearby Netflix employees to game days and family outings, Ronnie's Kitchen + Cocktails is shooting to become Angelenos' favorite friendly, everyday restaurant. "It's meant for everyone, really," he says. "It mimics all the favorite American chain restaurants, with a lot more thought and care into it."
People will be able to taste the difference in quality, Muñoz adds, compared to the usual sit-down corporate franchises, for only a few dollars more per entrée. "We're not doing fine dining over here," he says of price range. Instead, the menu at Ronnie's Kitchen focuses on getting the most flavor out of everything on the menu, from the meticulously crafted buffalo cauliflower to an iceberg wedge salad made with bacon lardons cured in-house. Even the vegan chicken sandwich offering, made with a Daring patty and a chickpea-based aioli, doesn't feel like an afterthought.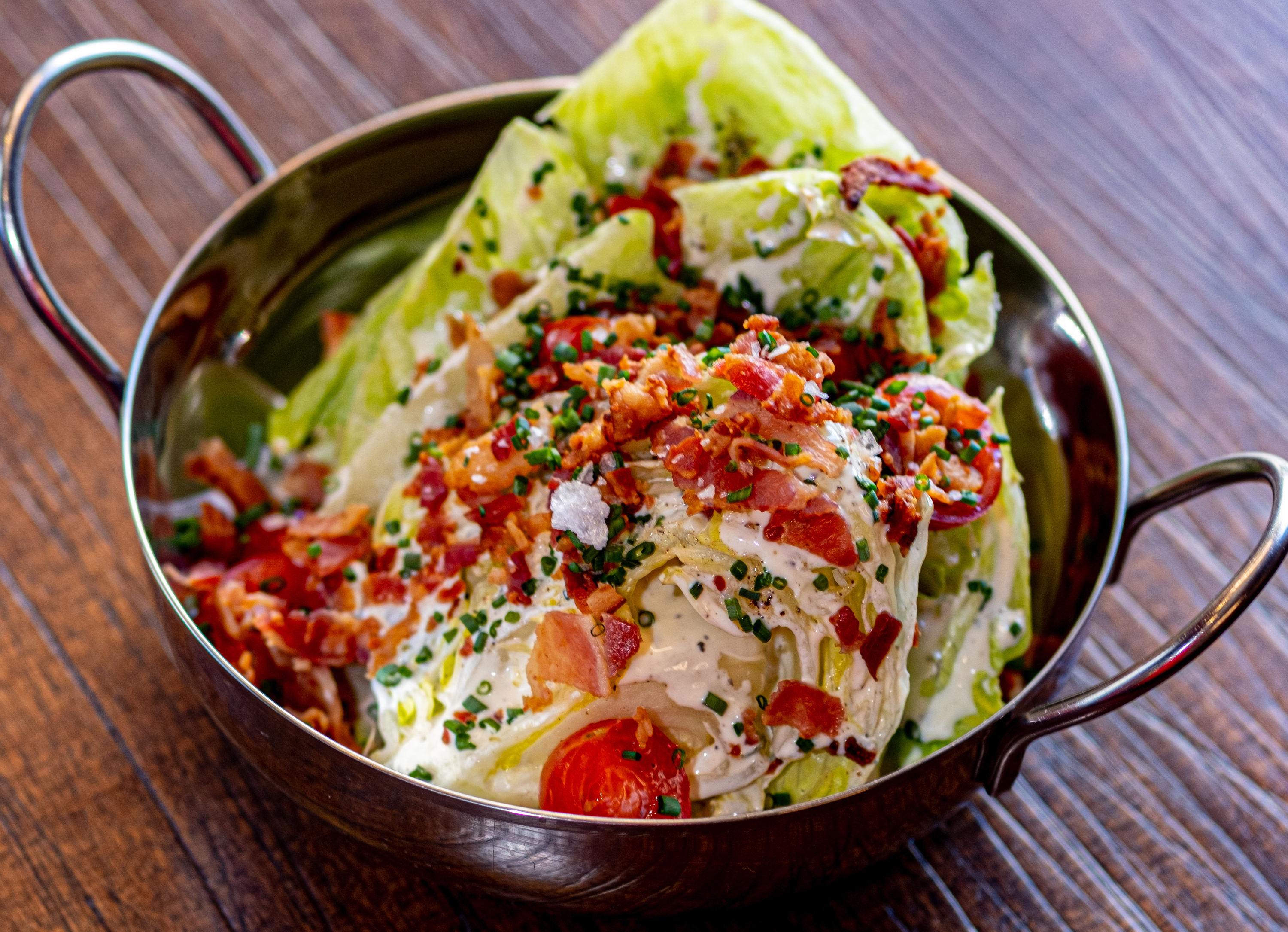 Living up to the "Cocktail" portion of the restaurant's name, Ronnie's will also offer a full craft cocktail menu, plus wines and local draft beers. Similar to the food menu, each cocktail is meant to be familiar and uncomplicated, but unequivocally well-made.
Unlike the slew of pricey Hollywood hotspots that have opened in recent months, the food and atmosphere at Ronnie's Kitchen isn't made only for special occasions or the wealthy L.A. diners who can regularly afford such expensive meals. Instead, it's meant to be fun, Muñoz says, including a few playful "showpiece" dishes that people might feel inclined to share via social media like the deep-fried flowering onion and the bright blue Speed Racer—a cocktail made with tequila, ginger, blue raspberry and lime.
"People will go there once or twice," the chef adds of his more upscale neighbors, "but Ronnie's will be a place you become a regular at."
Ronnie's Kitchen + Cocktails (5960 Sunset Blvd, Hollywood) opens on Wednesday, March 23. Initial hours of operation: Sun–Thu 11am–midnight; Fri, Sat 11am–2am.