Whether you've looked on at San Francisco's self-driving taxis in envy or terror, it's time to ready yourself for their arrival in Los Angeles.
Waymo, owned by Google's parent company Alphabet, has actually already been testing its autonomous cars in L.A. for a while now. But starting this October, average Angelenos will be able to hail a ride in one of the company's driverless cars—meaning there's no human behind the steering wheel—and for free.
Here's how it works: As part of an "early access" program, Waymo will offer around-the-clock rides in a different neighborhood each month. Dubbed the Waymo One Tour, the program will start on October 11 in Santa Monica and follow that up with stints in Century City, West Hollywood, Mid City, Koreatown and Downtown L.A. through early 2024.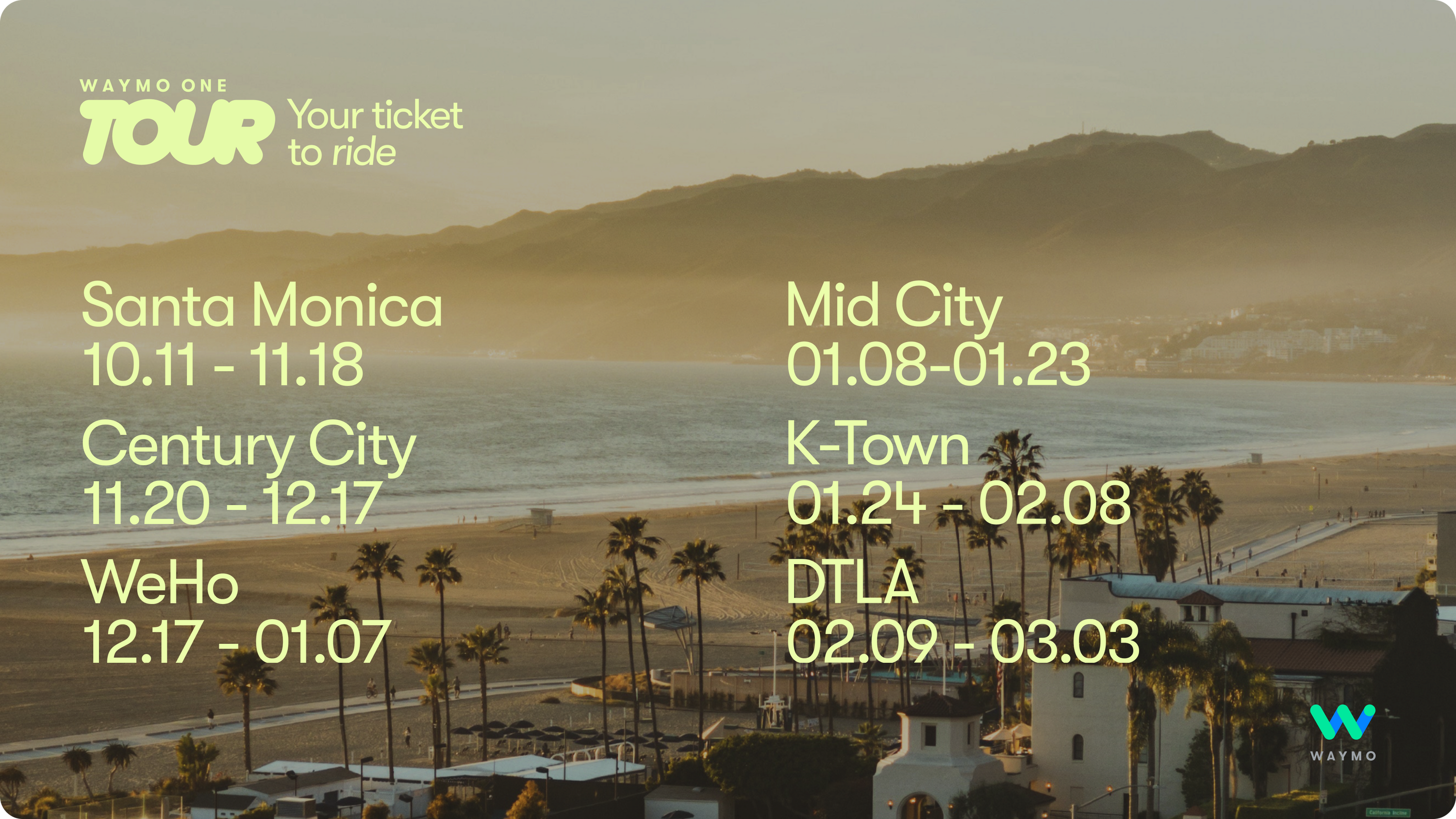 As far as actually hailing a car, which accommodates up to four people, you'll need the Waymo One app as well as a "ticket to ride," which you can unlock for free at an in-person Waymo pop-up or by signing up on the waitlist. For the latter method, Waymo says it'll prioritize people who frequent one of the service areas. Once you secure your ticket, you'll have access to 24/7 rides for a week.
Speaking of neighborhoods, you'll only be able to hail a ride and get dropped off within that month's specific service area. But Waymo is taking a pretty liberal approach to all of its neighborhood boundaries: The Santa Monica service area will include Venice, and Mid City—which in its narrowest definition is a largely residential area just north of the 10—will extend as far north as both Wilshire Boulevard and 3rd Street.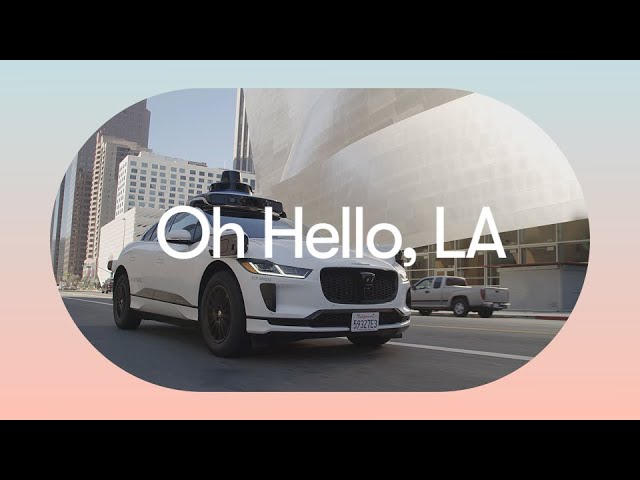 The full schedule includes Santa Monica (Oct 11–Nov 18), Century City (Nov 20–Dec 17), West Hollywood (Dec 17, 2023–Jan 7, 2024), Mid City (Jan 8–23), Koreatown (Jan 24–Feb 8) and Downtown L.A. (Feb 9–Mar 3).
As we mentioned, all rides will be free, which actually goes hand-in-hand with the state's autonomous vehicle codes: California mandates that fares may not be collected during pilot programs. In San Francisco—where robotaxis have been both a technological achievement and a traffic nuisance—Waymo and its competitor Cruise (which also has plans to expand to L.A.) were recently approved to charge for 24/7 driverless passenger service.