Koreatown guide: The best of the neighborhood
Find the best restaurants, bars, shops, attractions and things to do in Koreatown, with our guide to the sprawling neighborhood that never sleeps.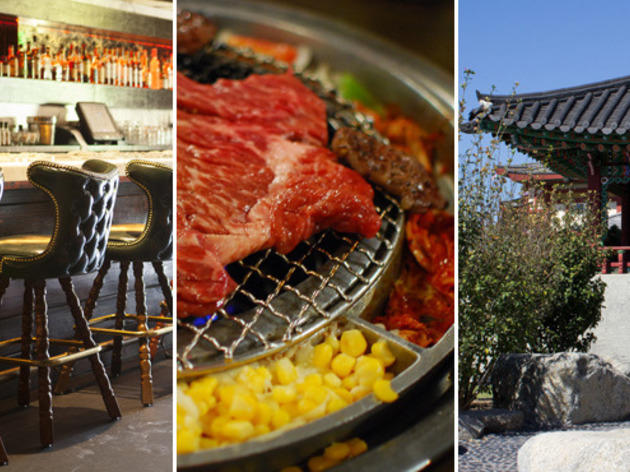 Koreatown has undergone a transformation in recent years and thrives as a main artery of Los Angeles. Once an ethnic area of traditional mom-and-pops where most Angelenos didn't venture (made famous by the riots), the sprawling neighborhood's mixed demographic of Korean and Latino communities are now co-mingling with young professionals and cool-hunters from all over the city. LA's best restauranteurs and chefs are noticing too—notable openings in the past few years include EMC Seafood, and the soon-to-be-unveiled Line Hotel where Roy Choi, the Houston brothers and Poketo will both open up shop. You can find some of the city's authentic Korean BBQ, one-bowl meals and dining bargains, not to mention late-night eats, bars and enough things to do to occupy night owls and the city's hungry and hedonistic. Koreatown is bordered by Western and Vermont Avenues and Beverly and Olympic Boulevards, but shops, bars and eateries radiate out in all directions. Next time you're craving Korean BBQ, don't just eat and leave. Get to know vibrant Koreatown with our guide.
RECOMMENDED: Keep exploring LA with our Neighborhood Guides