We've known for a couple of years now that the Avengers would be headed to Disney California Adventure, but after this weekend's Disney superfan convention in Anaheim, D23 Expo, we finally know specifically how the superheroes will be assembling next year.
UPDATE (12/26/19): The opening window has been narrowed down to summer 2020.
UPDATE (3/11/20): Avengers Campus is opening on July 18, 2020.
At Sunday's Disney Parks, Experiences and Products panel, the company unveiled details about the attractions slated for Avengers Campus—the recently revealed title for the Marvel-themed land that's transforming the former A Bug's Land. In addition to the already-open Guardians of the Galaxy: Mission Breakout, Spider-Man will join the land in a new, interactive, family-friendly ride that'll have you slinging webs at Spider-Bots that've gone haywire inside the Worldwide Engineering Brigade (or WEB), a headquarters for aspiring inventors that counts Peter Parker among its members.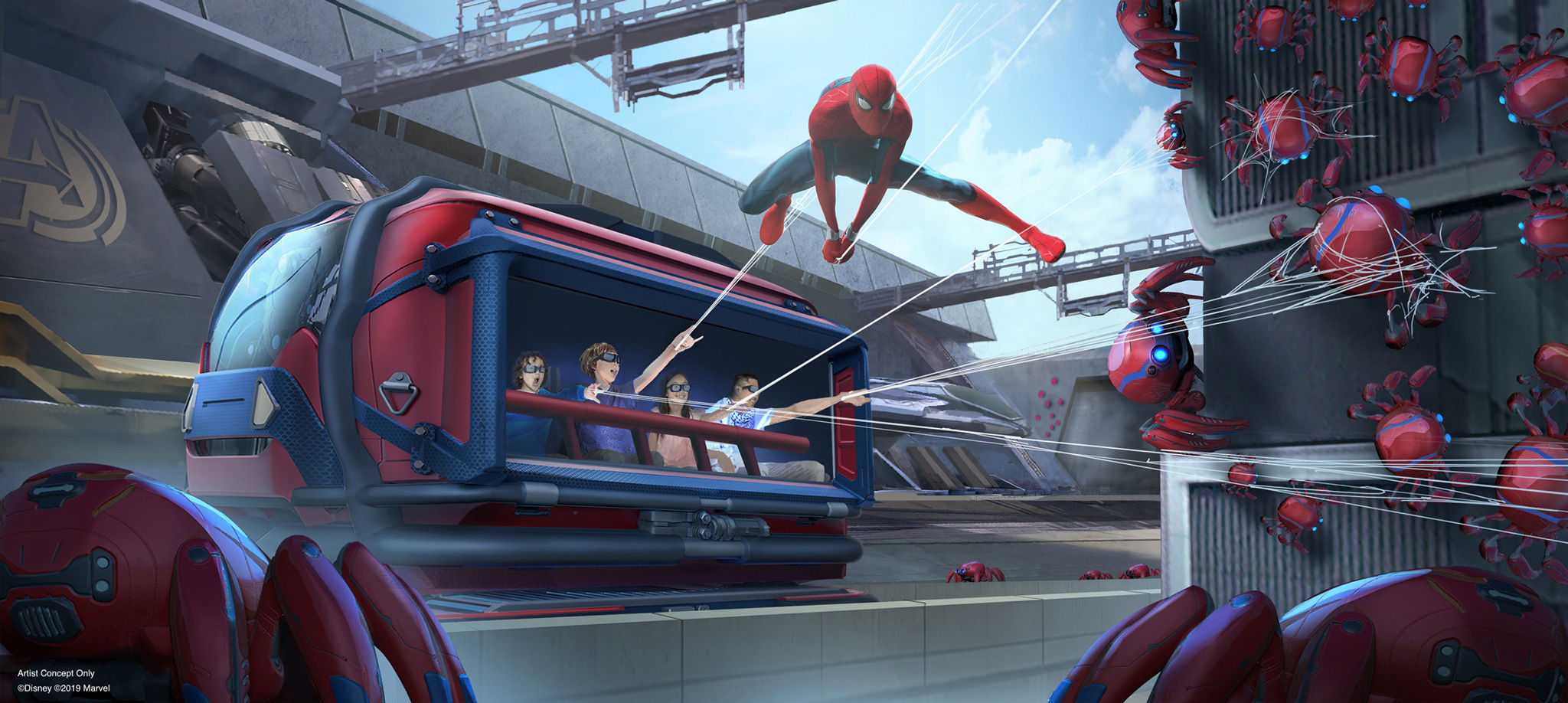 In addition to Spidey, you'll find familiar faces across the land including Iron Man, Black Widow, Ant-Man, the Wasp, Star Lord, Gamora, Groot, Black Panther and the Dora Milaje, Thor and Loki. In addition, Doctor Strange will be posted up in some sort of sorcery-inspired experience, housed in the ruins of one of the Masters of the Mystic Arts' Sanctums.
On the food and drink side, you'll be able to dine at Pym Test Kitchen, where they're using Ant-Man's Pym Particles to grow and shrink food. On the D23 show floor, this meant a prop of a massive pretzel—but we're not quite sure how exactly that'll transfer over to your dinner plate. Here's hoping for generously large portions or tasting flights of comically minuscule treats.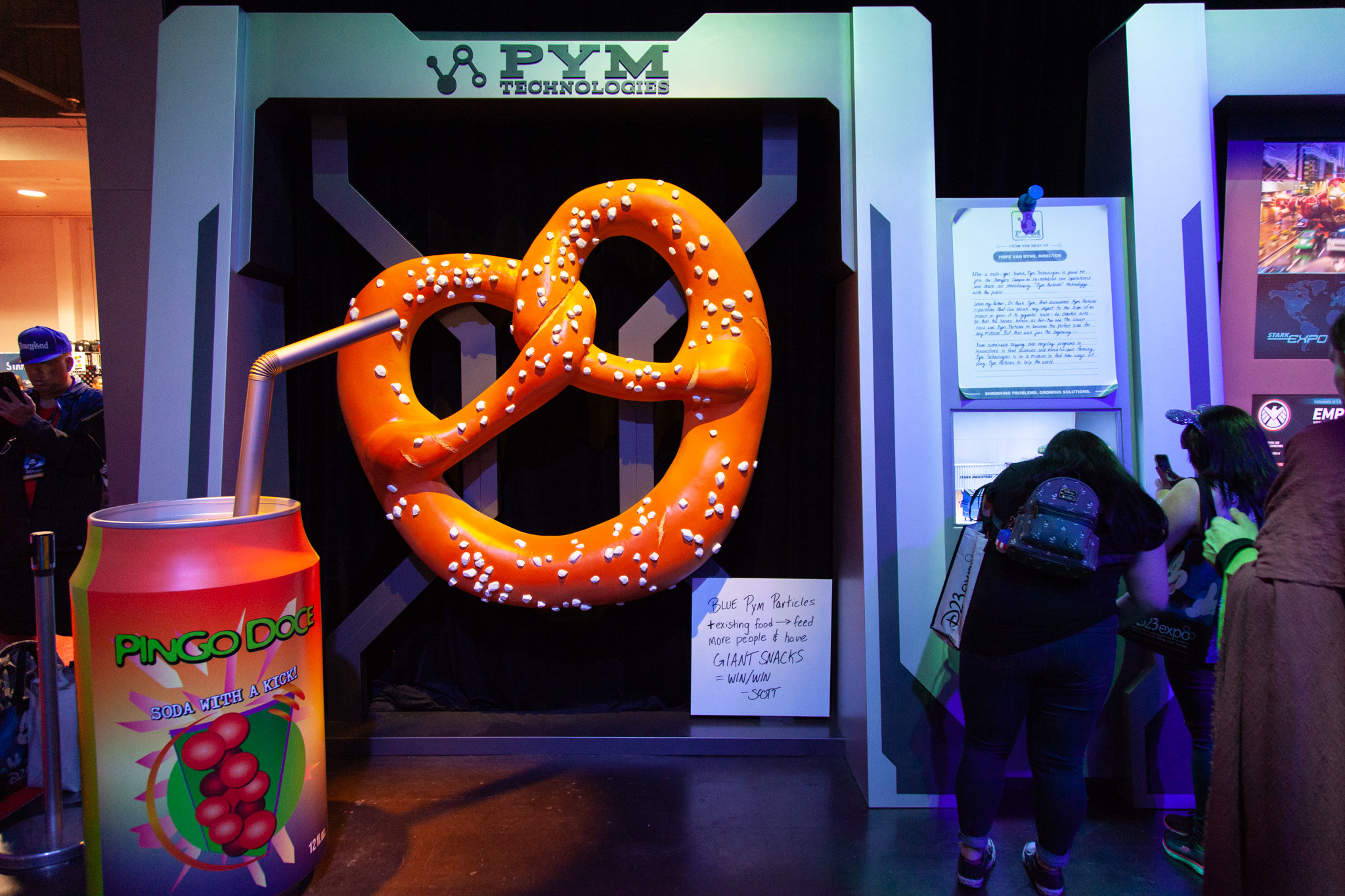 While all of that is slated to be ready for the land's 2020 unveiling, there'll be more to come in what's being dubbed its "Phase Two," with a new Avengers ride that was announced today. While no opening date was given for the attraction, it'll have you hopping aboard a Quinjet inside the Avengers headquarters and flying out to Wakanda and other unknown destinations to team up alongside the superheroes in a chaotic battle (we spotted Hulk, Captain Marvel, Thor, Iron Man, Black Panther and Giant-Man in the concept art that was just released).
We walked through the Avengers Campus pavilion on the show floor at this weekend's D23 Expo, and while it didn't really provide any additional specifics about what you can expect as a visitor, it did provide some in-universe color. If the pavilion's vibe is at all indicative of the land, we'd expect an industrial aesthetic full of cool blue lighting and glowing screens—the booth even included a neat demo of a J.A.R.V.I.S.-inspired wall that let guests manipulate schematics by pinching and zooming thin air.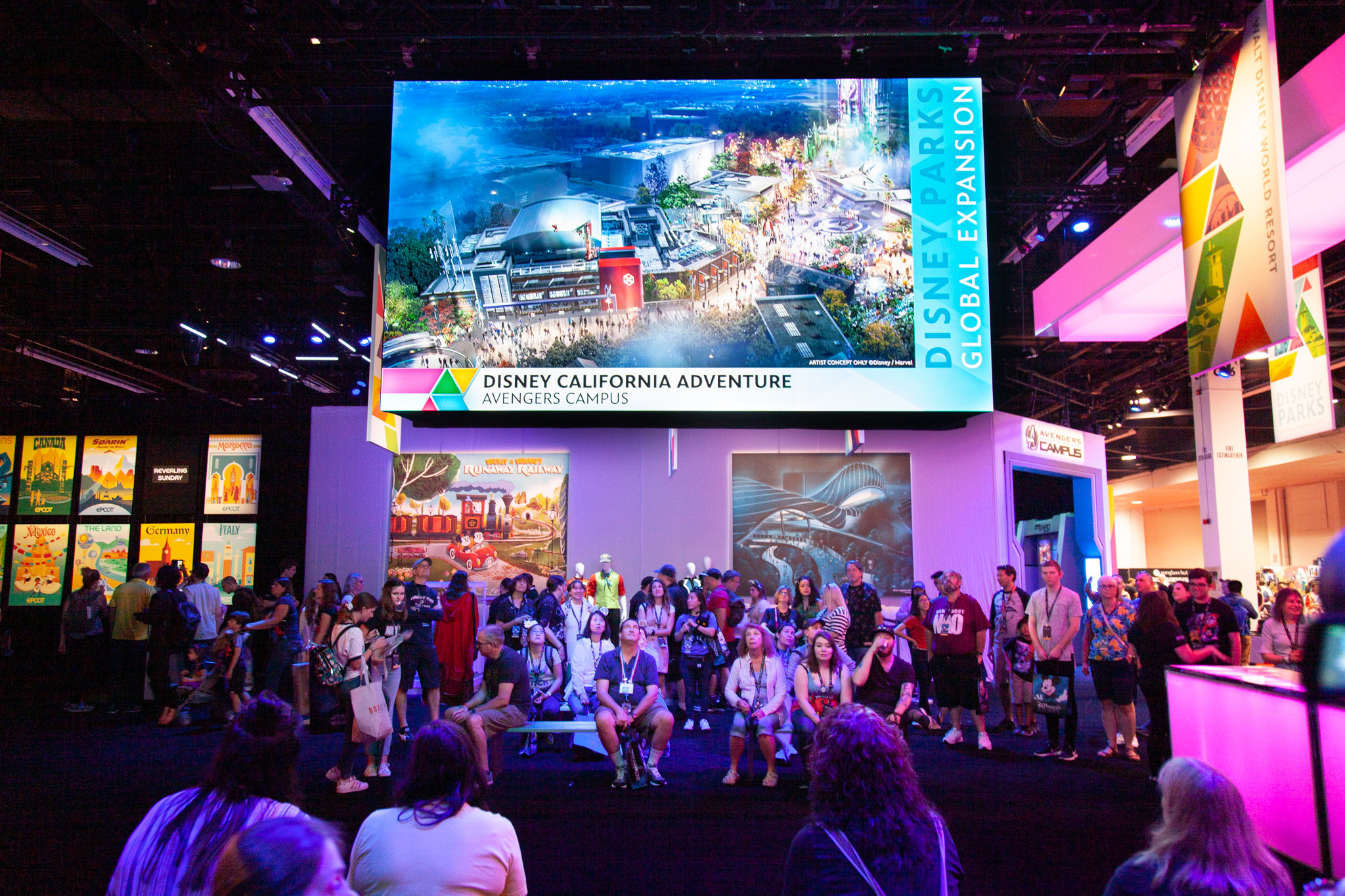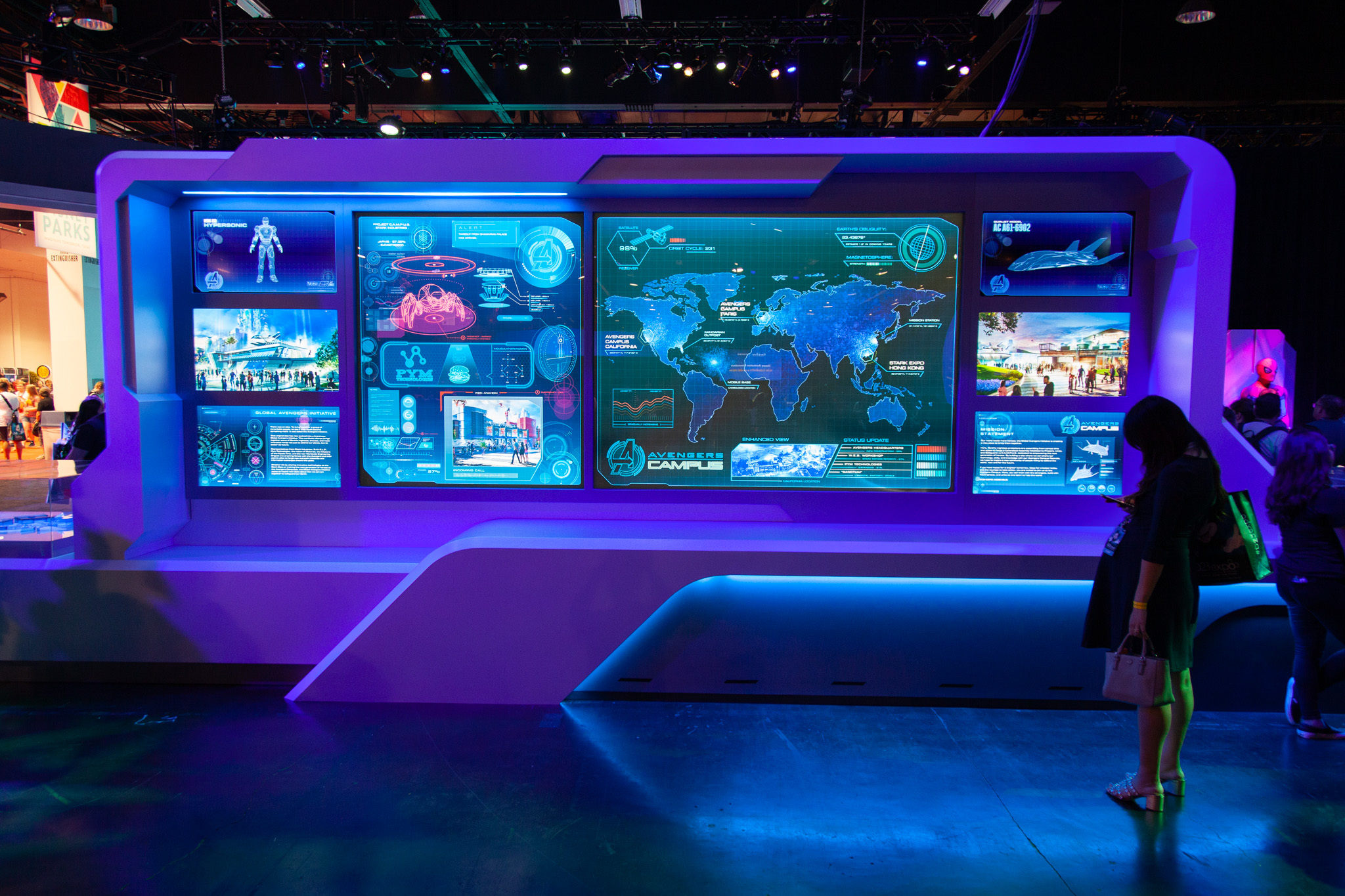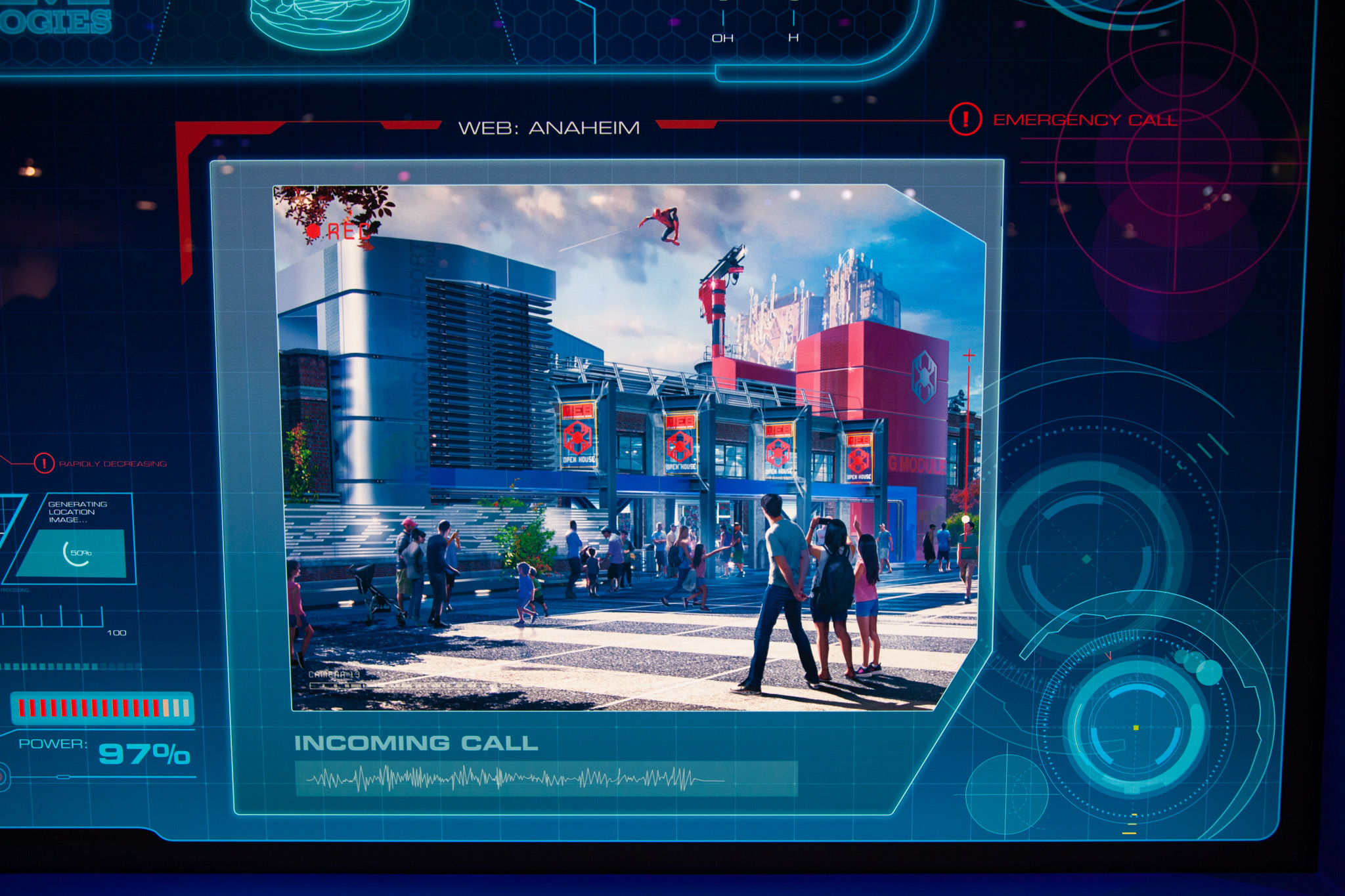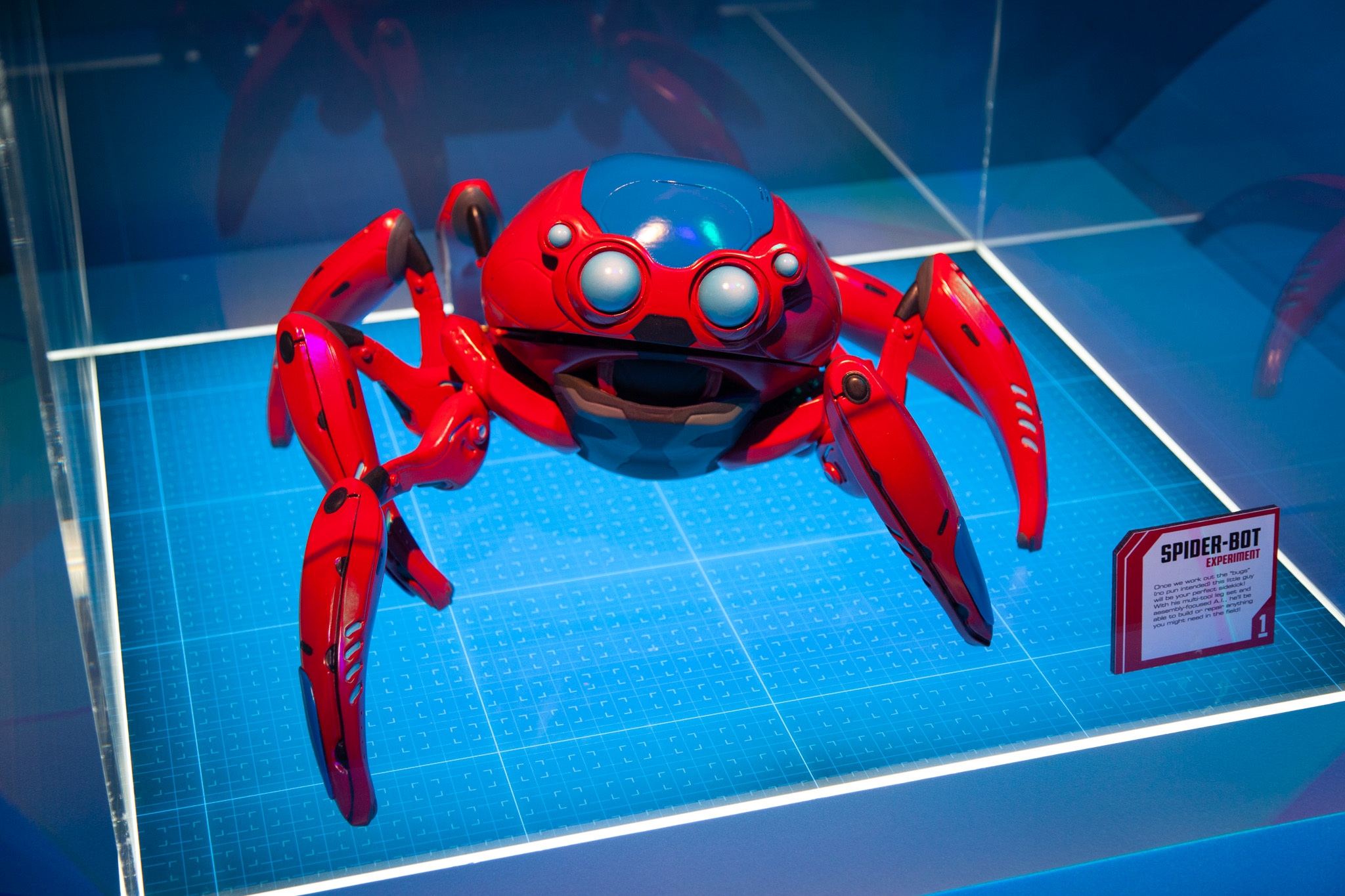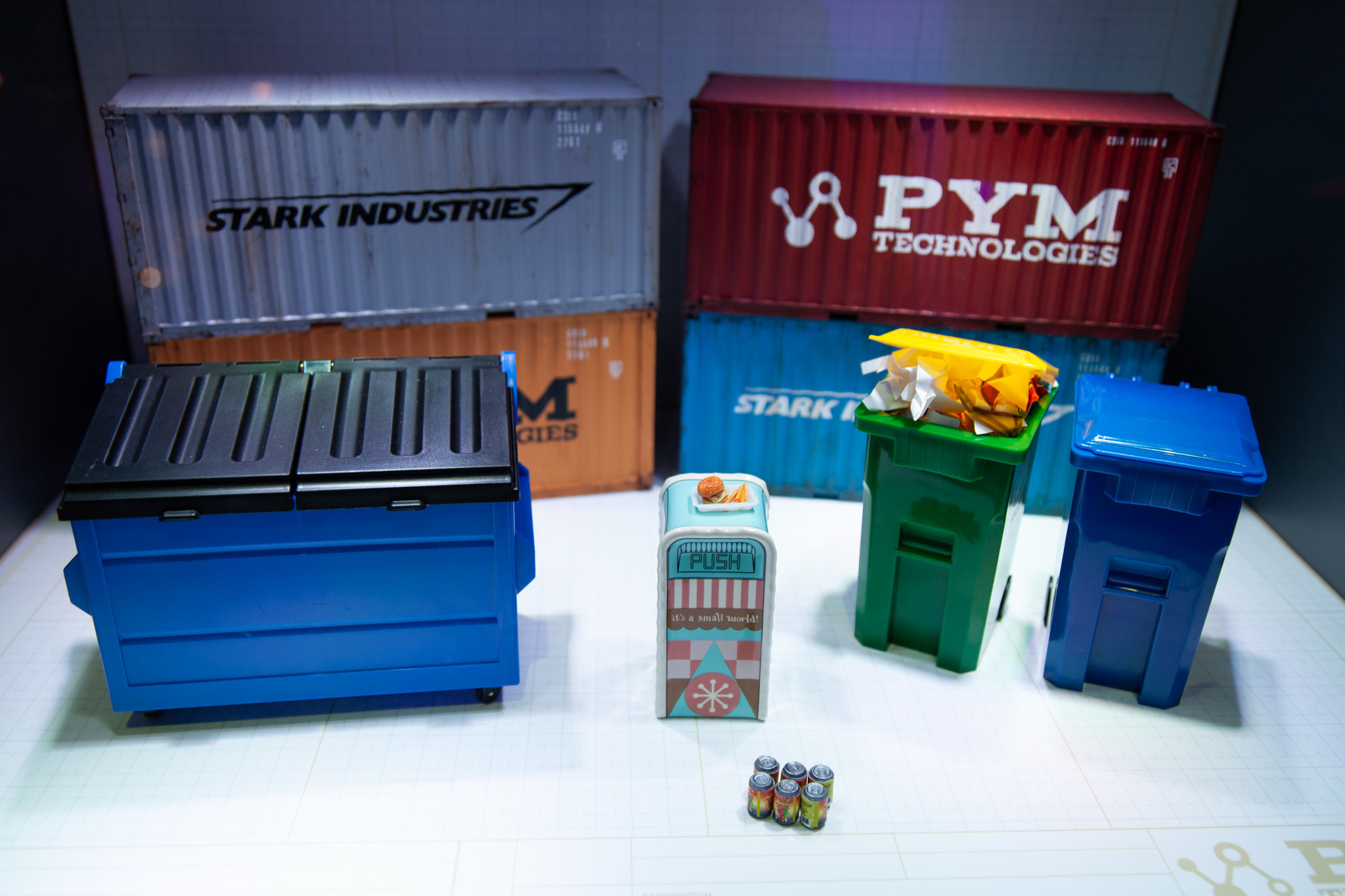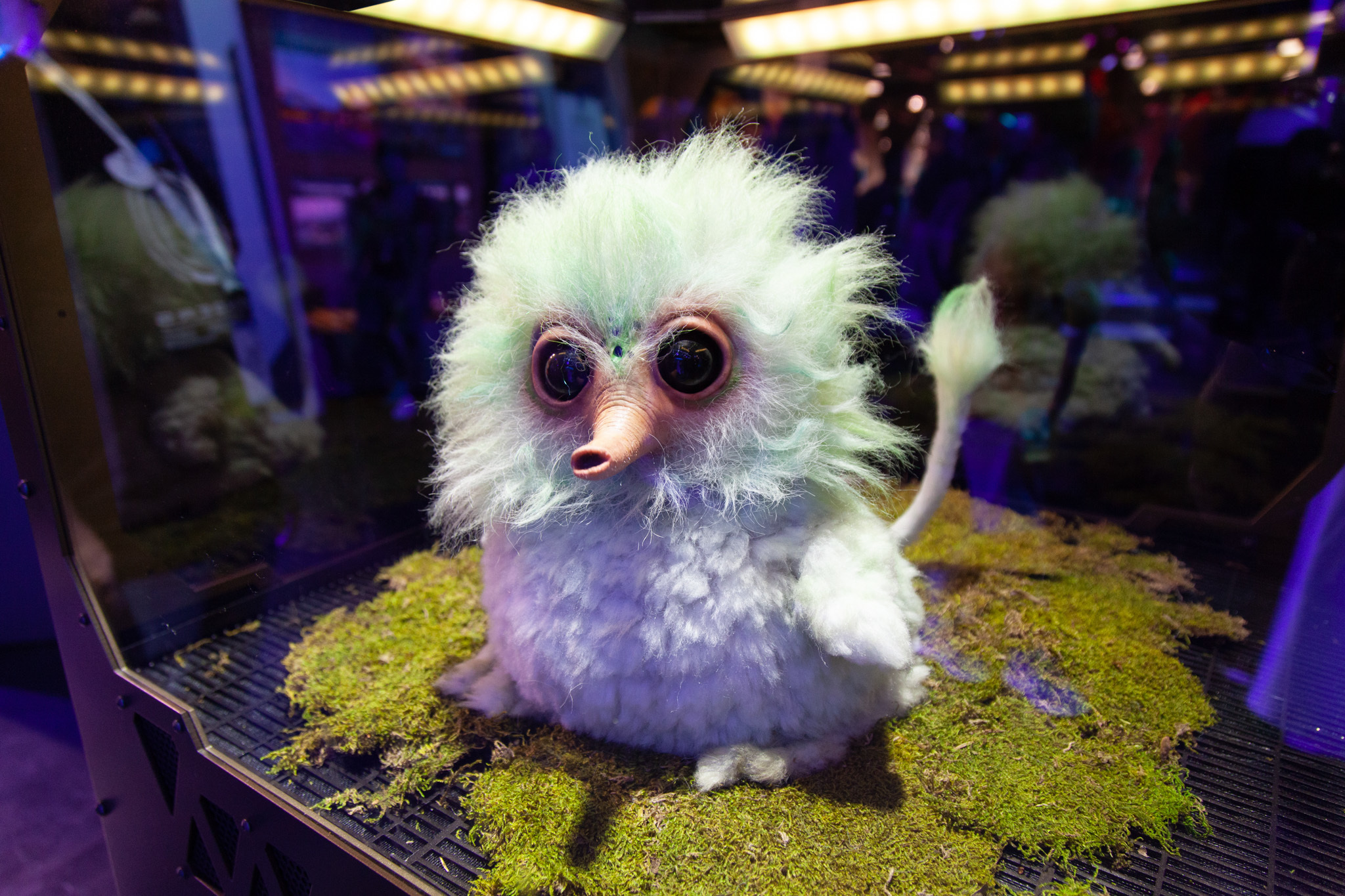 The larger pavilion also included an attraction poster and model for Mickey & Minnie's Runaway Railway, a new ride slated to open at Disneyland's Toontown in 2022. Today's panel offered some additional artwork for the ride, which is inspired by Disney Channel's Mickey Mouse cartoon shorts, as well as the announcement of the Magic Happens parade arriving next spring (think floats like Moana's ship and the marigold bridge from Coco) and a new Star Wars: Galaxy's Edge teaser that included an AT-AT and pyro-filled at peek Rise of the Resistance, which opens in January.