5 L.A. pastry chefs highlight their signature sweet treats
L.A.'s pastry chefs are getting more creative than ever. Here are five wildly inventive desserts to dig into.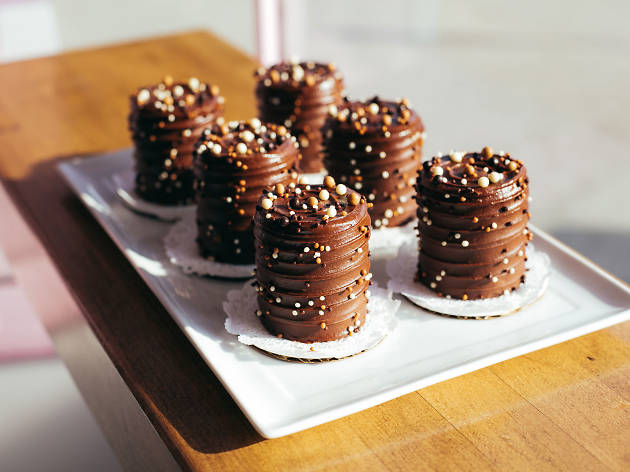 Los Angeles may be home to the first cupcake ATM, but our sweets scene has come a long way since Sprinkles' dispensable treats. From the rise of Filipino desserts to health-conscious ice cream, these reinvented classics are stealing our hearts—and so are the sugar-loving pastry chefs behind them.
All photos by Rozette Rago
Sweet treats from L.A.'s best pastry chefs
Check out these Chinese bakeries, too
Check out our favorite spots for egg tarts and moon cakes.