LA Marathon: Where to eat and drink along the route
As runners race the LA Marathon, those on the sidelines can eat and drink along the 26.2-mile route while cheering them on.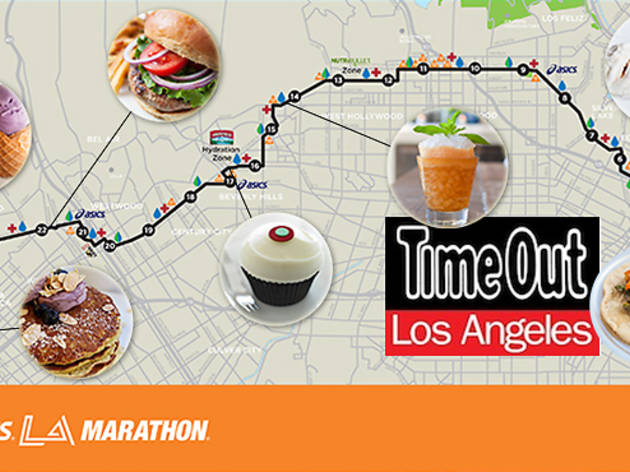 The LA Marathon is always exhilarating, whether you're running the race or cheering from the sidelines. If you're part of the latter group, you may want a refresher station of your own. We've found 30 such spots—all right on the course—from Downtown and Silver Lake to Hollywood and Santa Monica. These restaurants and bars are great spots to grab a bite before the runners hit the road, view the pack as it races by or celebrate the day afterward. All spots are open marathon day, just be sure to arrive early.