L.A.'s best Cinco de Mayo specials
Did someone say mezcal margaritas? Celebrate the Mexican holiday with these Cinco de Mayo specials around Los Angeles.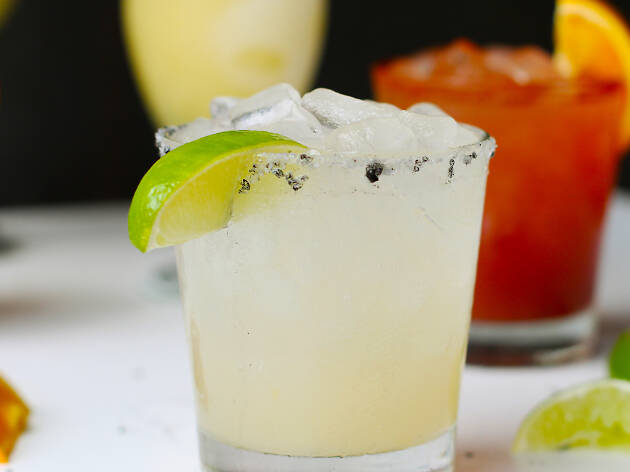 Cinco de Mayo is so much more than the old "one tequila, two tequila, three tequila, floor" adage: It's a holiday that celebrates the Mexican army's win at the Battle of Puebla, against the French in 1862 (but hey, celebrate it with tequila). In honor of the victory, Mexican restaurants and mezcal bars throw open their doors, usually with food and drink specials throughout the day and, if you're lucky, live music and full-on parties. Translation? Tacos, margaritas and mariachi bands are about to dominate your weekend. Whether you're settling in for an afternoon of eating or a morning of on-theme doughnuts from one of the world's premier Latino movie stars, here's how to tap into your Mexican pride—or, you know, just your love of tequila.
RECOMMENDED: Our guide to Cinco de Mayo in Los Angeles
Best Cinco de Mayo specials
Looking for more drink specials?
If you want to avoid the Cinco de Mayo crowds at some of the spots above, head to one of these locations for a great drink special any day of the week.