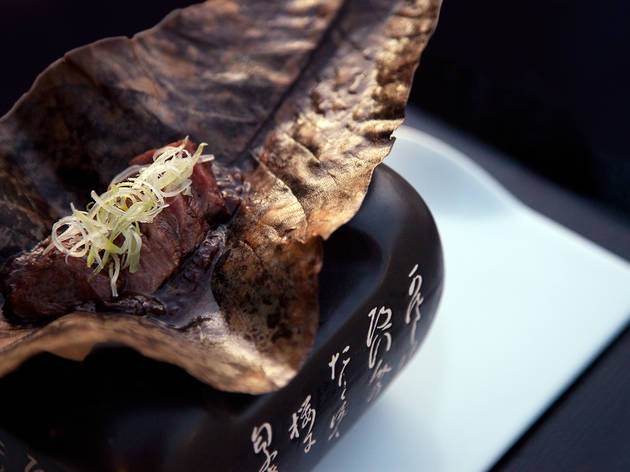 1/12
Photograph: Zen Sekizawa
Australian wagyu on houba (magnolia leaf) with red miso sauce at n/naka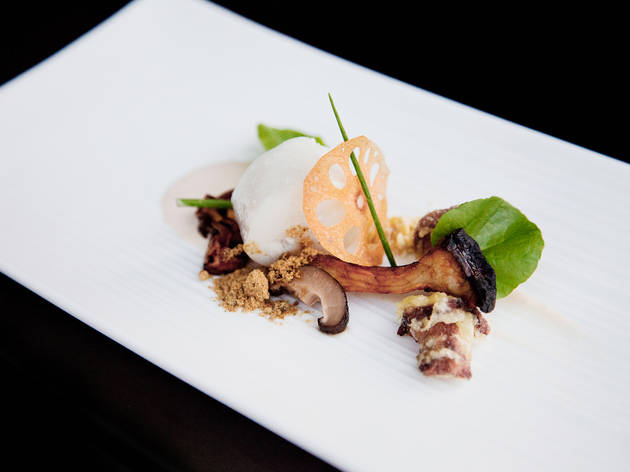 2/12
Photograph: Zen Sekizawa
Autumn mushrooms with Alaskan halibut at n/naka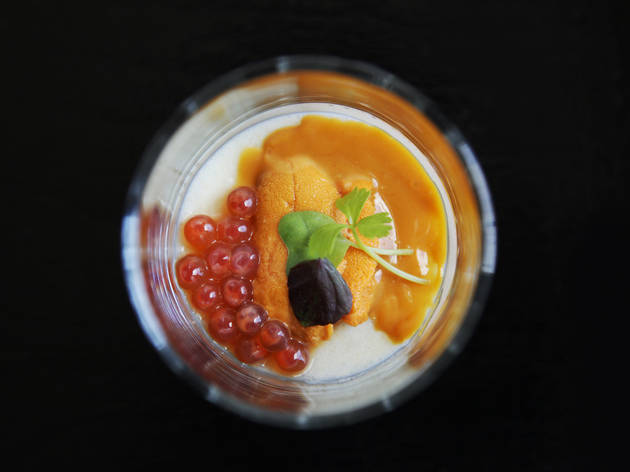 3/12
Photograph: Zen Sekizawa
Cauliflower tofu with Santa Barbera uni and uni butter at ikuran/naka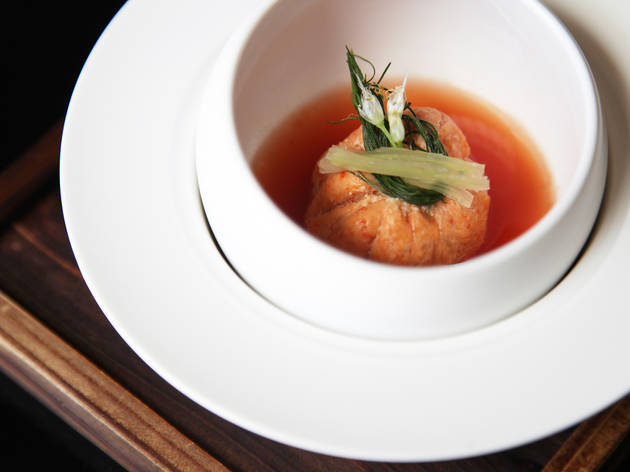 4/12
Photograph: Zen Sekizawa
Lobster shinjo with Momotaro tomato dashi broth and fennel at n/naka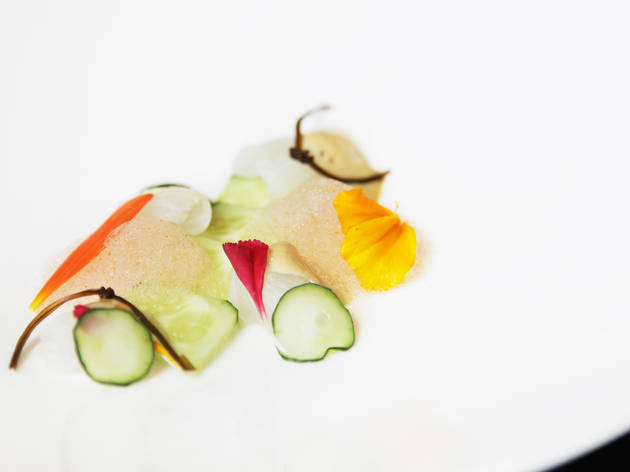 5/12
Photograph: Zen Sekizawa
Modern tsukuri of hirame with spring garnish and kimchi yuzu air at n/naka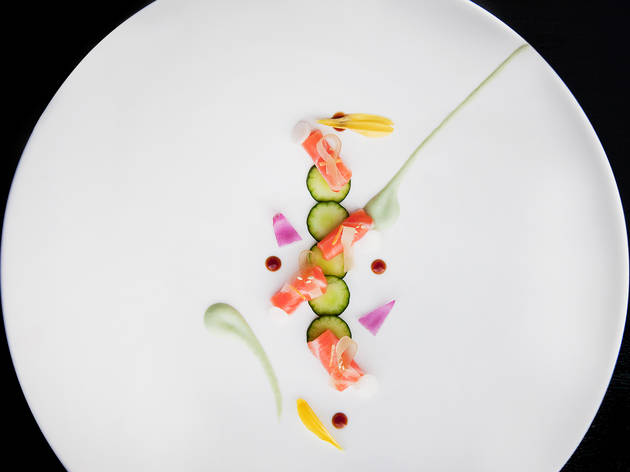 6/12
Photograph: Zen Sekizawa
Modern tsukuri of New Zealand King Salmon with avacao purée, soy reduction and marinated konbu at n/naka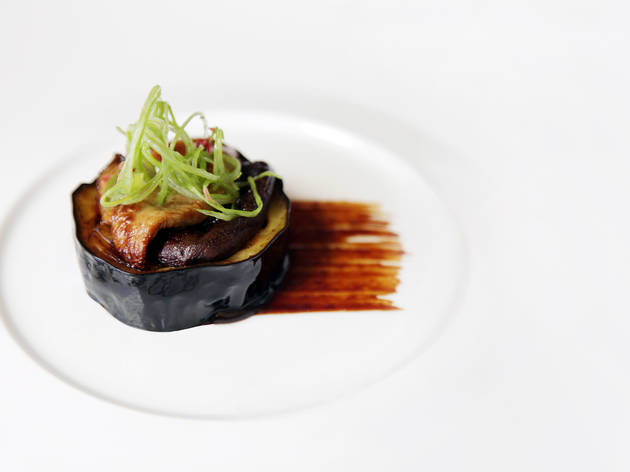 7/12
Photograph: Zen Sekizawa
Nasu with foie gras and miso balsamic sauce at n/naka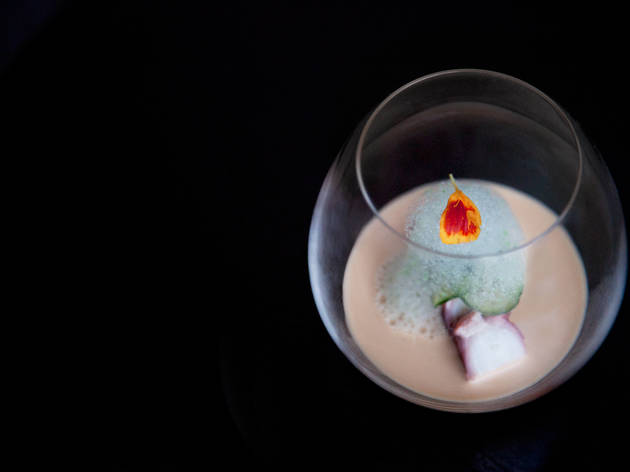 8/12
Photograph: Zen Sekizawa
Takosu with Japanese octopus and cucumber salad, cocumber air, sesame aioli and sanbaizu at n/naka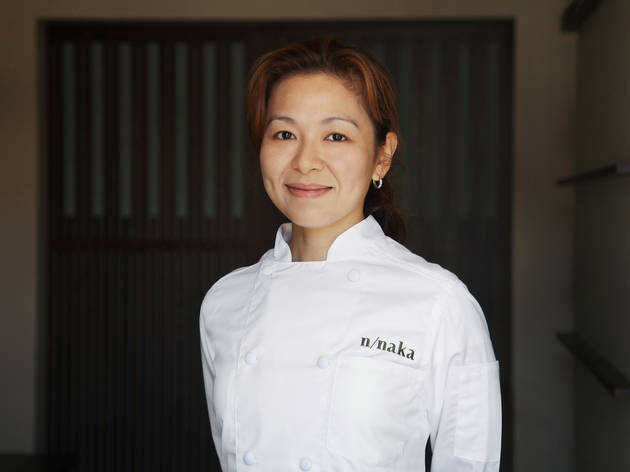 9/12
Photograph: Zen Sekizawa
Chef Niki Nakayama at n/naka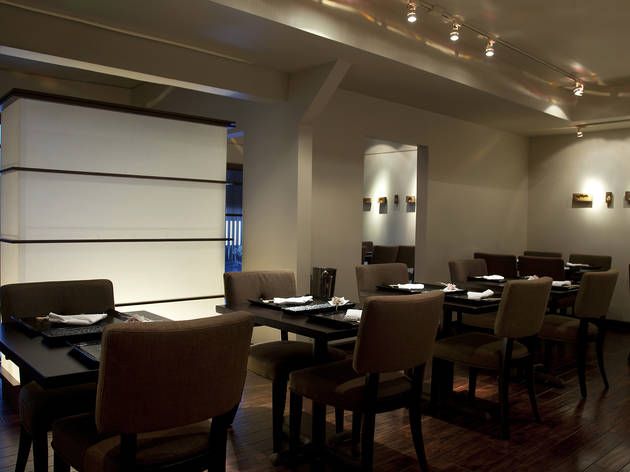 10/12
Photograph: Zen Sekizawa
n/naka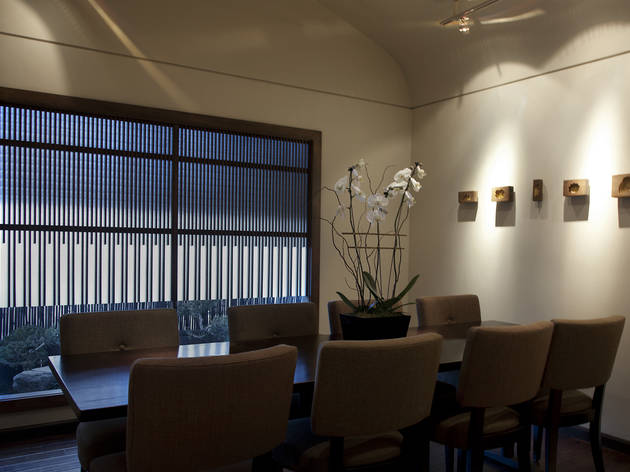 11/12
Photograph: Zen Sekizawa
n/naka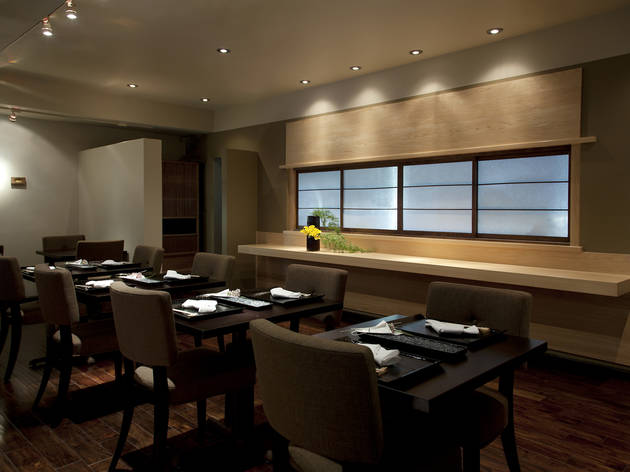 12/12
Photograph: Zen Sekizawa
n/naka
You could say that the Netflix documentary Chef's Table helped shine a spotlight on n/naka, but the Palms restaurant was already on the map, front and center. Chef/owner Niki Nakayama is a former protégé of the legendary Morihiro Onodera (once the chef/owner of Mori Sushi), though Nakayama focuses her talent on kaiseki, a classical style of Japanese cooking that dictates a specific progression of textures, temperatures, tastes and seasonal ingredients. À la carte is not an option: n/naka offers either a 13-course modern menu ($185) or a 13-course vegetarian menu ($160), and both can be paired with wine for $85. The menus change daily and seasonally, but there is always something to delight in: a glass filled with sea urchin and lobster in a bath of chilled dashi, maybe, or a seared diver-harvested scallop cuddled next to a warm okra pod. It can take two or three hours to get through a meal here, but it's well worth it. Nakayama is one of LA's best culinary talents, and scoring a meal at her restaurant is money well spent.
Venue name:
n/naka
Contact:
Address:
3455 Overland Ave
Los Angeles
90034

Opening hours:
Seating: Tue-Fri 6pm, 6:30pm, 8:45pm, 9:15pm; Sat 5:30pm, 6pm, 6:30pm, 8:45pm, 9:15pm
Do you own this business?
Rating Breakdown
5 star:

2

4 star:

0

3 star:

0

2 star:

0

1 star:

0
There are rare occasions when you experience true mastery. The time I had a dram of 38 year whisky from Linkwood distillery. When I held my breath standing atop the Arc de Triumphe. Watching Kobe Bryant score 62 in 3 quarters while the entire opposing team had 61.
Those were it. Now add chef Niki Nakayama's culinary ingenuity to that list. Each item delivered was thoughtfully precise, and stylistically artful. Presentation was excellent, but the harmony of ingredients is what makes N/Naka so brilliant.
Shocked by the 2 starts above. Knocking the food because of the price seems strange, the price works out to about $10 a dish. I've been there several times, and it is always creative and feels like a mini vacation. My only complaint is that I leave too full. I have been there on light staff nights and full staff nights, they are always very professional. I tried the vegetarian menu last time and although I missed some of her signature flavors, the meal still held up as one of the best. Niki has a love of food and it shows in her meticulous work.