Pain Pizza Pop-Up at Old Man Bar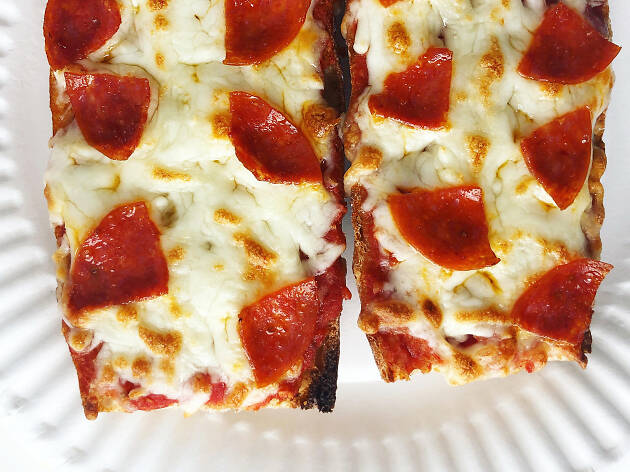 Guess who's back, back again: Food writer Karen Palmer's pop-up, Pain Pizza, returns with its small roster of French bread pizzas—and this time, it's giving off more retro vibes than usual. At "Late Night Pizza Bang Bang" on December 16 and 17, Palmer and her pizza party bring pepperoni- and cheese-topped Bub and Grandma's baguettes to Old Man Bar, housed in the back of Culver City's Hatchet Hall, where you can expect '80s records spinning all night long.
If the thought of all of that pizza works up a thirst, you're in luck: This pop-up features a boilermaker combo, wherein $15 gets you a slice of pepperoni or cheese French bread pizza, plus a Coors and a shot of Mellow Corn whiskey. Who says a school night has to be an early night?