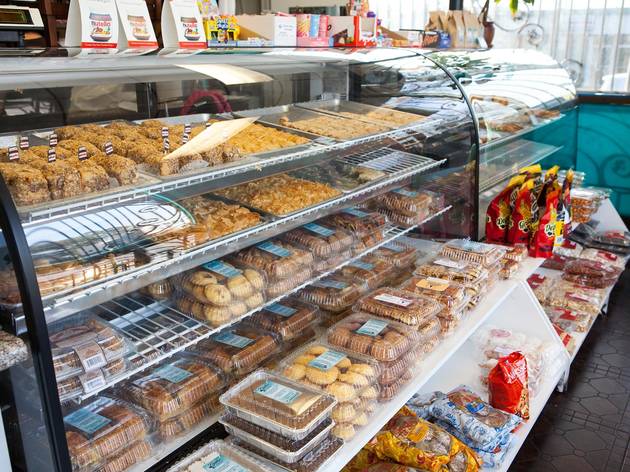 The 11 best Armenian bakeries in LA
Have a hankering for nazooks, popoks and pyraniks? We've got you covered. Check out our list of the top Armenian bakeries in LA.
LA is constantly being defined as a patchwork of neighborhoods, communities and cultures, and nowhere is that more evident than our international food scene. For exceptional Thai food, we head to Thai Town. For late-night Korean BBQ, Koreatown is our go-to destination. And for Armenian pastries? It's a safe bet you'll find the cream of the crop in Glendale or Little Armenia, though there are other great spots scattered throughout the city. Here are the best Armenian bakeries for picking up nazooks, Bird's Milk Cake and other traditional delicacies.
Not sure what to order at these bakeries? Here's our list of the best pastries to order at Armenian bakeries.
Don't know what a nazook is?
Check out our slideshow of classic Armenian pastries as we break down the differences between a nazook, boreg and everything in between.