The best coffee shops in Atwater Village
We sipped our way through this sweet little Village to find you the best caffeine fixes (and lunch to boot)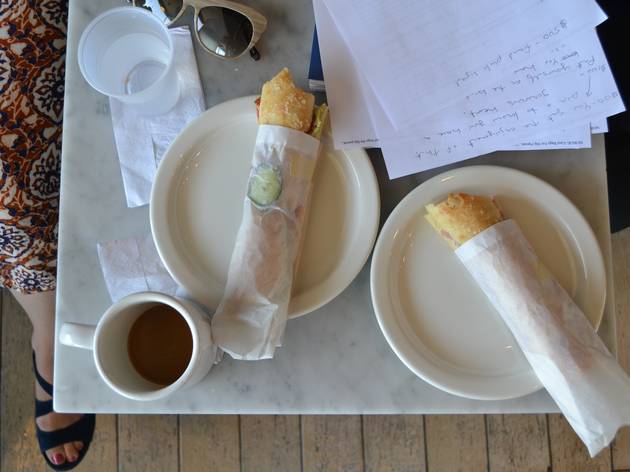 Atwater Village may be small, but the 'hood has more than its fair share of coffee shops (not to mention bars, boutiques and eateries). Whether you live down the street or are just passing through for the farmers market or a tasty brunch, make time to stop for a cuppa at one of our top spots.
RECOMMENDED: Best coffee shops in LA

Top coffee shops in Atwater Village
Na Young Ma's bakery is where locals drop in for morning coffee from Cognoscenti (originally in Culver City) and baked goods like buttery croissants and brioche toast slathered with local Sqirl jam. The caffeine is tops here, don't get us wrong, but lines out the door mostly appear around noon, when the bakery brings out its famous sandwiches. Options include marinated beets, herb pesto and goat cheese; or salami, manchego and chive butter (there are veg options as well) on lightly salted, still-warm-from-the-oven mini baguettes. Grab one—they go fast!—and snag one of the few seats inside or on the sidewalk patio, where you'll get a vista of pretty much the entire Village while you sip your joe.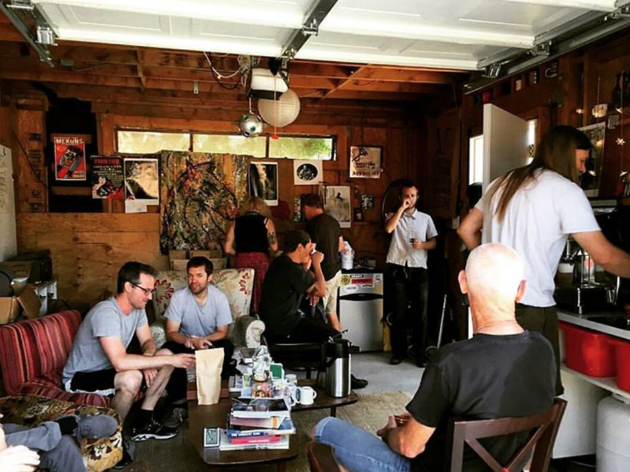 Restaurants, Coffee shops
Home roaster Greg Thomas has been slinging house-roasted beans and home-brewed blends for years—at first, he set up shop in his garage and served only to friends, but word spread quickly, so he got himself a logo, some better equipment and a few regular clients. Now, he serves to any stranger (and plenty of friends) who bring a cup to his garage during open hours. He also makes deliveries (often by bike) across town, and is a sweet guy to hang with over a cuppa.
Restaurants, Coffee shops
This quaint little shop—smack in the center of Atwater Village, and recognizable by the curious goat peeking over its front windowpane—serves up standard pastry fare and fresh coffee (their iced is top-notch). It's reminiscent of college town shops, with a comfy, shabby couch in the window nook and local art (sometimes impressive, sometimes a distracting eyesore) on the walls, which are plentiful with plugs. Folks in here are actually working, quietly—it's not a place to gab or to see and be seen—though the tables out on the sidewalk afford a more social setting for your caffeine consumption.
Go on Sunday and stop by the Farmer's Market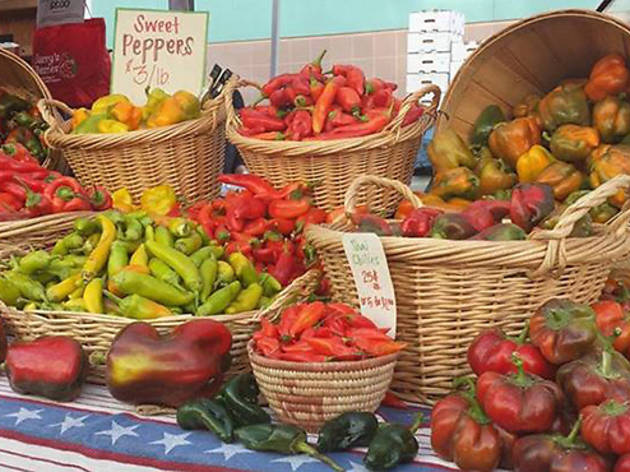 Without a doubt, Los Angeles has eternal bragging rights when it comes to its phenomenal farmers' markets.
More to explore