The best coffee shops in Los Feliz
Eastside coffee addicts, you're in luck. We sipped on lattes, shots of espresso and black cups of the good stuff to find you the best coffee shops in Los Feliz.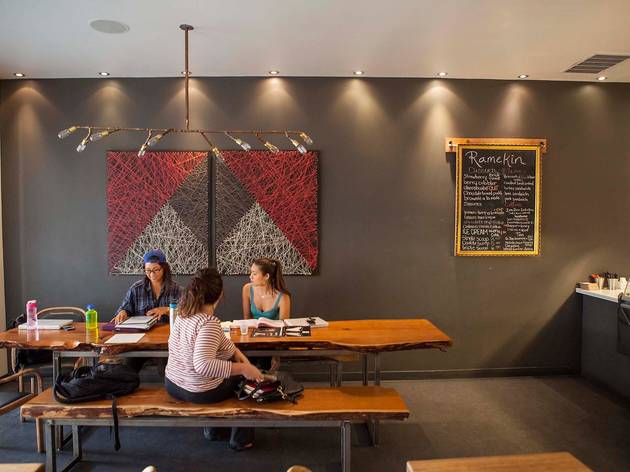 In LA, coffee is king. It doesn't matter whether you're a morning person or a night owl, working on a script or going on a friend date, a solid coffee shop is as necessary to your neighborhood as the nearest taco stand. Here, we've rounded up the best places in Los Feliz for a cold-brew, latte, espresso or whatever gets your heart palpitating.
RECOMMENDED: Best coffee shops in LA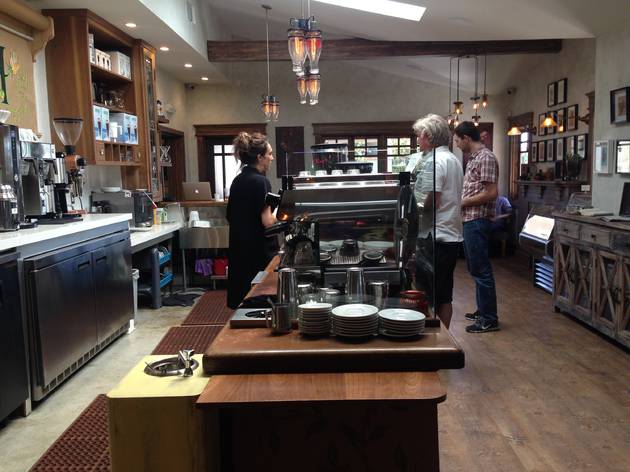 Restaurants, Coffee shops
H Coffee House, a new espresso hub in Los Feliz, is thanks to the same folks behind HOME restaurant (located right next door)—and this coffee shop is actually in a home. The converted Craftsman-style bungalow is now abuzz with regulars and caffeinated specialities. Highlights on the menu include nitro cold brew, a full range of espresso and tea offerings, pastries and frittatas, and fresh-out-of-the-oven chocolate-filled muffins (try these addictive treats at your own risk). There are plenty of seating options once you have coffee in hand—the patios outside facing Hillhurst or Kingswell, comfy booths, high-top tables, the counter, small tables, and even a round table in a semi-private space—perfect for a caffeinated book club. Wi-Fi is free, but coffeeshop workers, be warned—you won't found outlets here.
Restaurants, Coffee shops
Bru Coffeebar is your friendly neighborhood coffee shop that's a little older, a little wiser, and a lot more chic—and it just happens to serve some of the most thoughtful cups of coffee in LA. All the coffee is single-origin and direct trade, the teas are high quality, and each cup is made to order. The shop has been a Los Feliz Village mainstay for years, and though its minimalist look and decidedly un-plush seating doesn't scream "this is the place to relax with a cup of coffee," don't be intimidated. The staff is friendly, the pastries and snacks are delicious, and the location is key: Bru is right across the street from House of Pies and just up Vermont from Skylight Books. Just sayin'. P.S. Wi-Fi is free, but there are no outlets for a laptop recharge.
Ramekin is a Los Feliz mainstay for drool-worthy lunches, delicious desserts and housemade ice cream, but it's also a popular place for a damn good cup of coffee. Find brews from local roasters like Zona Rosa and Handsome Coffee Roasters and loose-leaf tea from Rishi Tea. Everything is brewed to order, but don't try coming first thing in the morning—Ramekin doesn't open until 11am (though it does stay open late).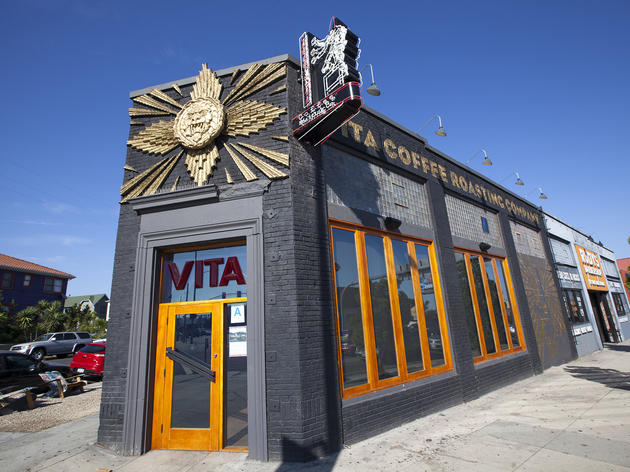 Photograph: Jakob N. Layman
More to explore