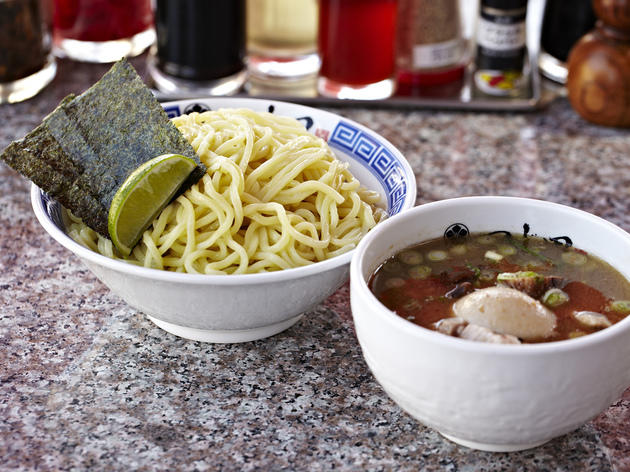 1/5
Photograph: Benny Haddad
Tsukeman ramen at Tsujita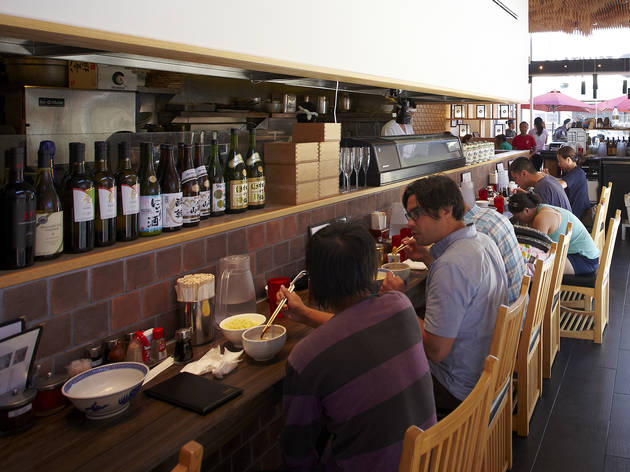 2/5
Photograph: Benny Haddad
Tsujita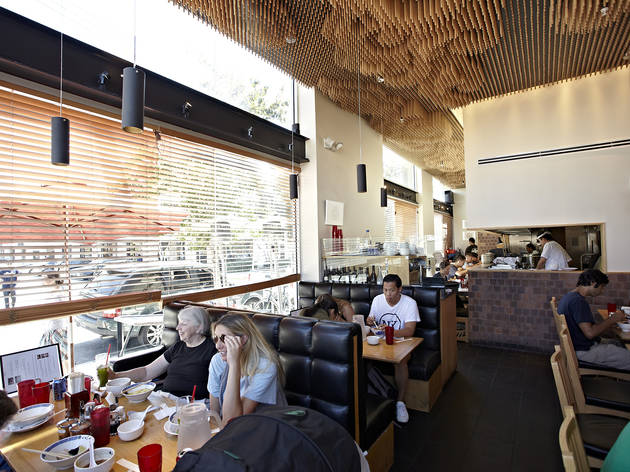 3/5
Photograph: Benny Haddad
Tsujita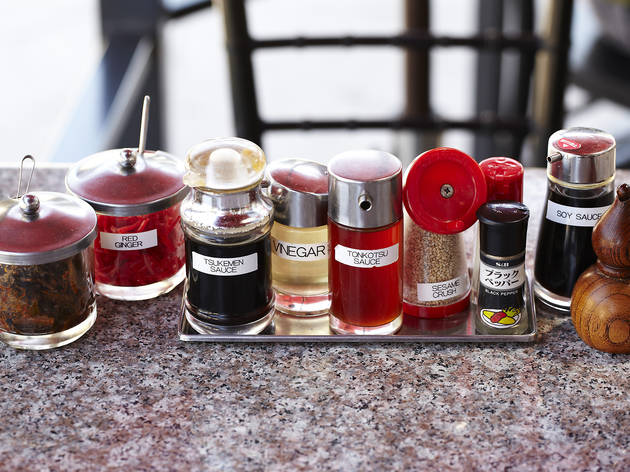 4/5
Photograph: Benny Haddad
Tsujita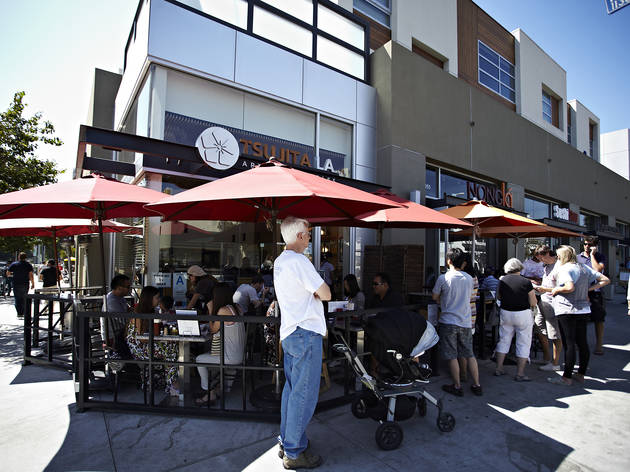 5/5
Photograph: Benny Haddad
Tsujita
Time Out says
If you want eat to at Tsujita during lunchtime without waiting more than 15 minutes, go alone to maximize your chances at snagging a sole seat at the counter. Otherwise, you might be waiting quite a while outside this small Sawtelle joint, along with everyone else who is there for the same reason you are: tsukemen. This would be dipping ramen that comes in two bowls—one for the noodles and the other for the broth. And Tsujita's tsukemen—served only at lunch—is probably some of the best in town. The broth is deeply porky and flavorful, and the noodles have a bite that can withstand the richness of the broth. No doubt, you'll inhale your bowl in 20 minutes. As for the 20-plus minutes you may have spent waiting in line? Worth every second.
Details
Address:
2057 Sawtelle Blvd
Los Angeles
90025

Contact:
Opening hours:
Daily 11am-2pm
Do you own this business?
Rating Breakdown
5 star:

2

4 star:

0

3 star:

0

2 star:

1

1 star:

0
I came in to Tsujita with very high hopes & was unfortunately let down. With all the hype I've heard about it and the near constant line, I expected a fantastic bowl of ramen. Instead, what I got was a lukewarm broth bowl, served to me in a less than appealing environment (that frankly didn't smell very good). The tsukemen style of ramen is definitely flavorful, rich, and worth trying, as it differs greatly from the usual tonkotsu. But unfortunately I didn't leave Tsujita wanting to recommend this spot to others. In addition to my food's temperature & the overall ambience, the way the food is served and the demeanor of the staff made me feel rushed & frankly not as comfortable as I hoped to feel. I understand they're trying to seat a large amount of people, however. Feel free to try Tsujita if you find yourself on Sawtelle and hopefully you'll have a better experience than me. But next time I have the option to spend my money on ramen, I will definitely either try somewhere new or visit one of my favorites like Jinya.
If you love ramen (or noodles or deliciousness or salt or food or trying new things), what are you doing not hitting up Tsujita? You've already made a mistake by not giving it a shot yet, because Tsujita is the best of the best in this magnificent ramen-filled city. Each bowl is packed with flavor and delivers every time. The only downside is that, because it's so popular, there WILL be a line. In my opinion, however, the wait is well worth it.
It's easy to take one look at Tsujita's line and be like, "Nope, overhyped, not doing it," but guys, just do it. The ramen here is undoubtedly one of, if not the best bowls of the stuff in the city. If you get there right when it opens on the weekend, the wait isn't too bad, and food comes quickly. The noodles are perfectly chewy and, with a splash of lime, super fragrant, and the broth is just bananas. Rich, meaty, spicy - everything you could want in a bowl of ramen. Is it lunch time yet?