A shopper's guide to the Original L.A. Flower Mart
Everything you need to know to get the freshest haul of blooms, branches and leaves at the Original L.A. Flower Mart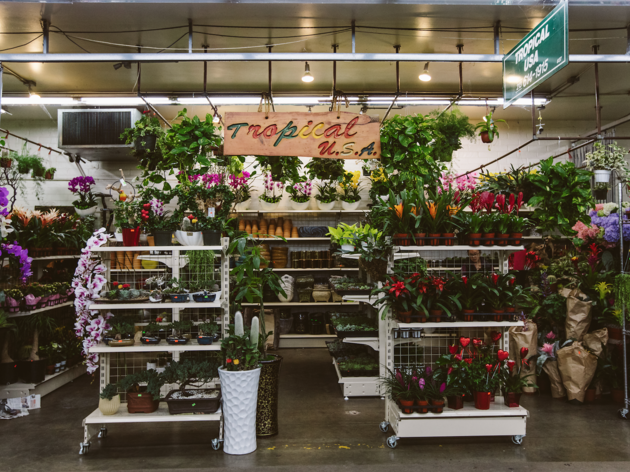 Since 1921, L.A.'s Flower Market in Downtown Los Angeles—one of the largest in the country—has been a fragrant mecca for all things blooming. Each morning, roughly 50 vendors haul their living wares out of cold storage and set up stalls that transform a giant, empty warehouse space into a colorful maze of bromeliads, eucalyptus branches, ranunculus buds and more. Whether you're planning an event or just love a rare bloom (or aren't satisfied with the offerings at your local flower shop or farmers' market), this daily market is a joy to wander through—and very much worth the small $2 cash fee at the entrance ($1 on Saturdays).
So where exactly is the Flower Mart?
You can find the Original L.A. Flower Mart at 754 Wall St. It's located in the unofficial "flower district" (naturally) and surrounded by other purveyors of flowers both living and fake.
When is it open?
The Flower Mart is open six days a week; On Mondays and Wednesdays from 8am to noon, Tuesdays and Thursdays from 6am to 11am, Friday from 8am to 2pm and Saturday from 6am to 2pm.
How much do tickets cost?
Just $2, and only $1 on Saturdays!
Do you have any tips for shopping the market?
Jorge Guerrero from the GM stall says: "Walk around and compare both prices and quality before you buy. Sometimes you can buy really cheap, but then you open your package at home and have a sad surprise."
Our two favorite vendors
Photograph: Rozette Rago
For California-grown rarities
At a market filled with flowers that arrive from all over the world, Tropical USA is a bit of an anomaly: For the past 18 years, owner Sang-Ki Lee has grown his own orchids on two farms just two hours south in San Diego. He sells almost 1 million orchids per year in addition to the cut flowers, potted house plants and tropical leaf bunches on offer at his stand, which is one of the largest in the mart and set apart by whimsical, carved wooden signs.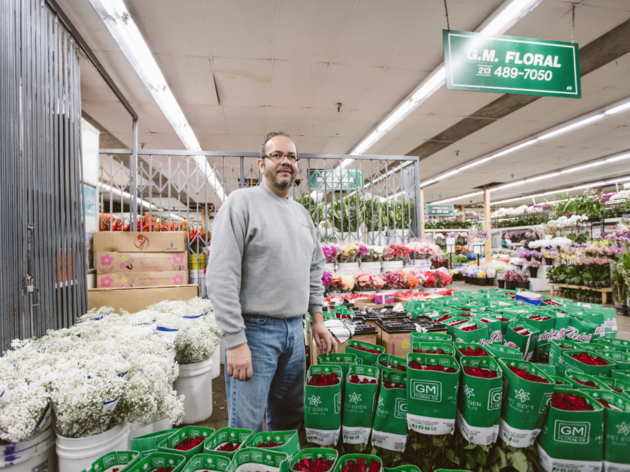 Photograph: Rozette Rago
For roses that aren't always red
The GM stall shows lots of cut flowers, but its specialty has always been roses. The delicate blooms come from Ecuador, Colombia, Mexico and even as far as the Netherlands. Popular colors change each month, says operator Jorge Guerrero, but ivory is always a top seller, especially during wedding season. When people need extra-large orders—we're talking 300 or more—Guerrero can pull from the stock he keeps in cold storage.
Make a day of it Downtown
Downtown is a worthwhile destination for tourists and locals alike, whether to check out the museums and cultural institutions atop Bunker Hill, restaurants and bars in the Historic Core or concerts and sporting events in South Park.