Anti-Valentine's Day gift ideas
Reject the Hallmark holiday with anti-Valentine's Day ideas ranging from love grenades to break-up chocolate
Anti-Valentine's Day gifts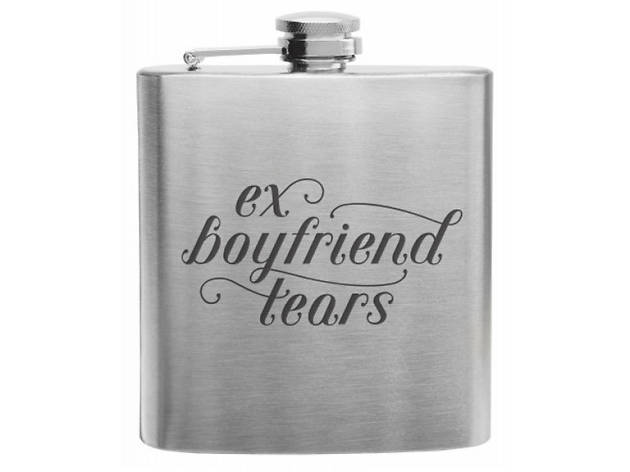 The potent elixir aims to empower "edge walkers, shape shifters, those who dwell between the worlds (and genders), magicians, priestesses, sex workers, and lovers of the great mother." Sign us up.
Witches, Bitches and Hos elixir by Dori Midnight, $25, otherwild.com
If you plan on giving the finger, it might as well be one painted with red and black sparkles and skulls.

Dead Men Tell No Tales polish by Black Cat Lacquer, $9, blackcatlacquer.bigcartel.com.
Just because you're not on a date doesn't mean you can't ruin someone else's. Painful sound effects include nails on a chalkboard and the always-inappropriate vuvuzela.

Annoying Sounds machine by Westminster, $9, museumstore.hmns.org
Nothing says "I may or may not be a serial killer" like a few spare molars tacked on the fridge.

Wisdom tooth magnets by Kikkerland, $6 per set, kikkerland.com
Photograph: Manny Rodriguez
Drown your sorrows—or toast your newfound freedom—with a lychee-flavored libation.

The Filthy Liar gin mixer by White Whale, $10, drinkwhitewhale.com
Who needs a heart when, well, you know. We much prefer this stylish, gutsy display.

Anatomy of Digestion plates by Street Anatomy, $270, store.streetanatomy.com
Ain't nothing gonna break your stride. Nobody's gonna slow you down. Oh no, you've got to keep on movin'.

Wild at Heart cuff by Bing Bang, $50, bingbangnyc.com
See more of Valetine's Day in LA