Artisans in LA show off their handmade wares
We visited thirteen local artisans to see where they work, what they make and how living in Los Angeles inspires their crafts.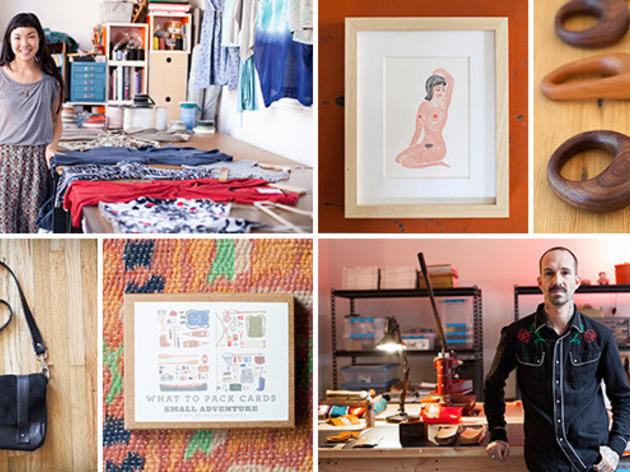 1/30
Here in LA, "shop local" doesn't just mean buying your fruits and veggies at the farmers market. Meet 13 Angeleno artisans who are making and selling beautiful, useful things right out of their homes, right under your noses. You might find them at local craft fairs, holiday markets or neighborhood gift shops, but we visited them in their studios to get the inside scoop on their world, their wares and how living in LA inspires their work. Fair warning: You're going to want to buy everything in this story. Support local business! Go nuts!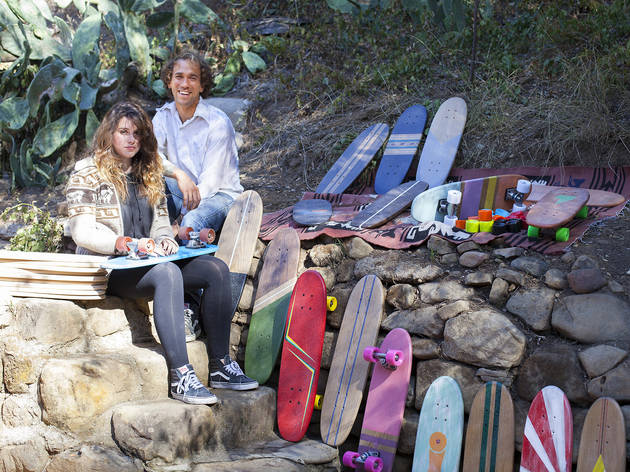 2/30
Photograph: Jakob N. Layman
Lauren Andino, 27, and Derek Mabra, 30, of DL Skateboards in Topanga   Time Out Los Angeles: What do you make? DL Skateboards: Cruisy, surfy, classic-styled 100% handmade solid oak skateboards. Time Out Los Angeles: What about living in LA inspires your work? DL Skateboards: Mountains that touch the sun, the surf and the sand.... That natural purity is just perfect inspiration. For a couple East Coast kids, northwest LA is as good as it gets. What is it, 74 degrees and sunny again today? Back in the Northeast there are only a small group of people who skate or even think of skateboarding once winter comes. We hope to have better luck out here with that.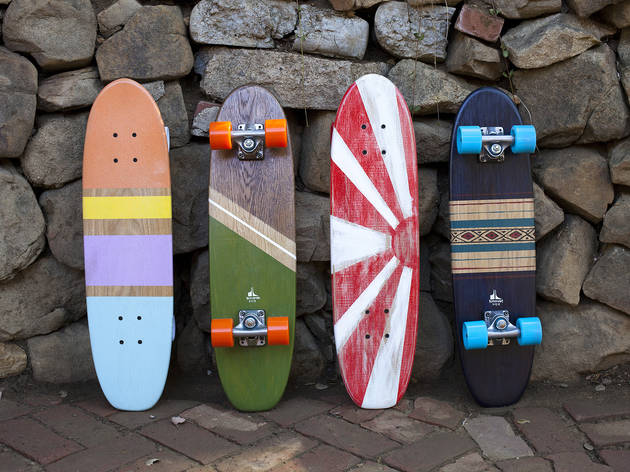 3/30
Photograph: Jakob N. Layman
DL Skateboards: Skycandy, $195; Ranger, $195; Deep Sun, $195; Keeper, $225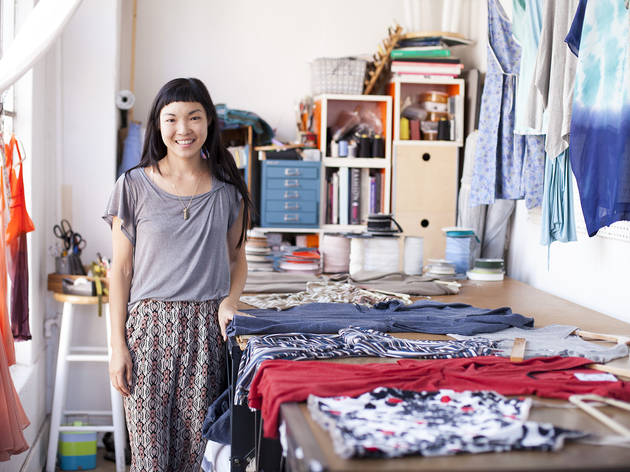 4/30
Photograph: Jakob N. Layman
Jill Aiko Yee, 33, DTLA fashion district   Time Out Los Angeles: What do you make? Jill Aiko Yee: Comfortable, hand-dyed clothing for the creative woman who wants to express individuality in dressing, made in small runs in LA. Time Out Los Angeles: What about living in LA inspires your work? Jill Aiko Yee: The creative people I see around Downtown, and the large independent business community—such as Unique LA—and all of the makers that participate. LA has a growing fashion industry, and so many artisans. I strongly believe that in LA you can do anything and make a living at it. That's what makes LA so inspirational. Everyone is trying to carve out their own space, and there is room if you make the effort.    
5/30
Photograph: Jakob N. Layman
Jill Aiko Yee Picnic Dress in silk chiffon electric blue, $315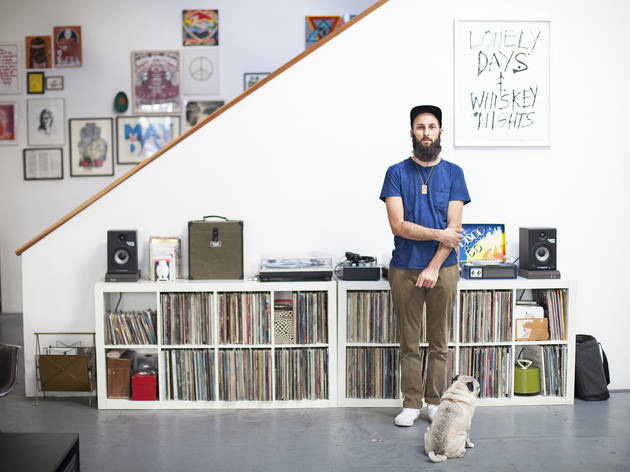 6/30
Photograph: Jakob N. Layman
Nathan Stanley Bell, 32, of Beard Buddy in the DTLA arts district   Time Out Los Angeles: What do you make? Nathan Stanley: Products to save your beard from being weird. Time Out Los Angeles: What about living in LA inspires your work? Nathan Stanley: The encouragement and entrepreneurs in LA inspire my work. The Arts District between DTLA and the LA River has a unique and fun vibe to it. To me, it's an ideal environment for a creative start-up. Beard Buddy is all about well-designed, neat products. I love going to swap meets and looking at old records and things still relevant and cool 40 years later. I also like to check out vintage packaging and military stuff for inspiration. I love traveling and exploring other parts of the country, but I can't really imagine Beard Buddy being based anywhere else at the moment.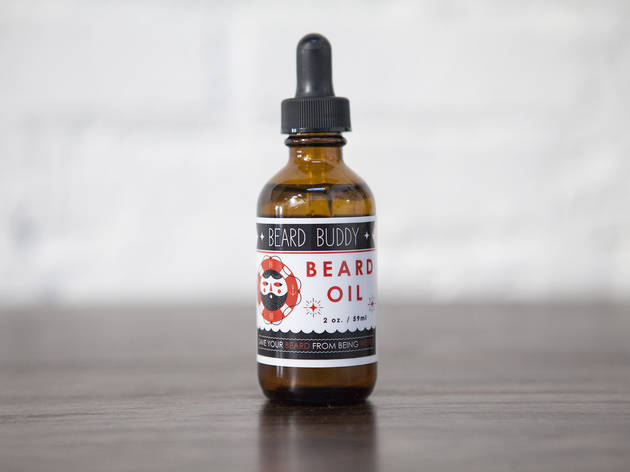 7/30
Photograph: Jakob N. Layman
Beard Buddy Beard Oil, $40 for 2oz (shown); $24 for .5oz (travel size)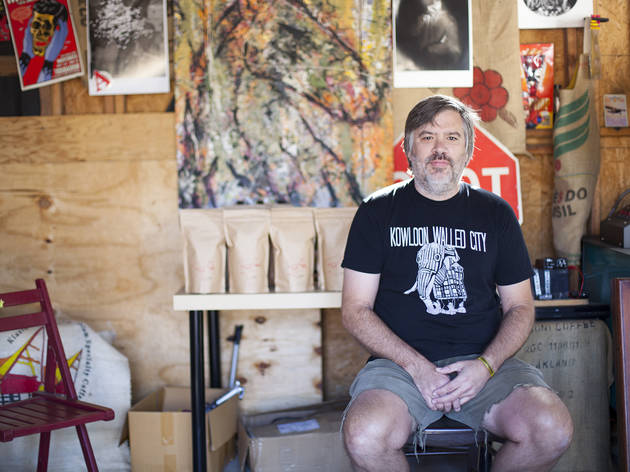 8/30
Photograph: Jakob N. Layman
Greg Thomas, 50, of Trystero Coffee in Atwater Village   Time Out Los Angeles: What do you make? Greg Thomas: Very reasonably priced coffee roasted to my customer's specifications. Time Out Los Angeles: What about living in LA inspires your work? Greg Thomas: The diversity of LA definitely inspires me, especially with regards to food and drink, so my goal has always been to offer coffee from all the major growing regions of the world at some point during the year. As an LA native—and one who thinks LA is the greatest city in the world, even with its lousy public transportation—I had no plans to start up anywhere else. And I'm positive I'll be spending the rest of my life here, so my business will stay here, too.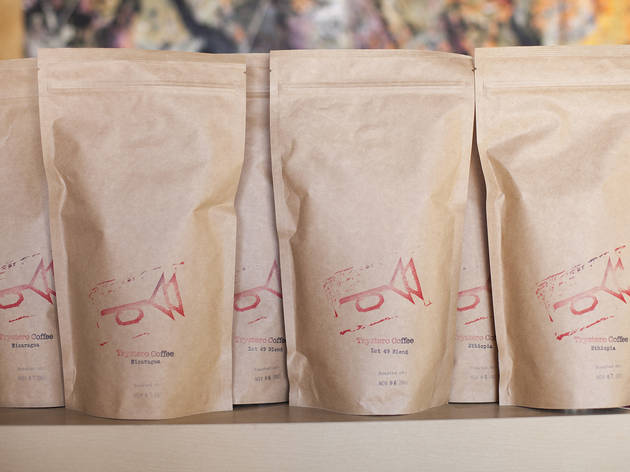 9/30
Photograph: Jakob N. Layman
Trystero Coffee, $10-$14 per 14oz bag NOTE: Trystero Coffee will not be taking any new customers until after the new year.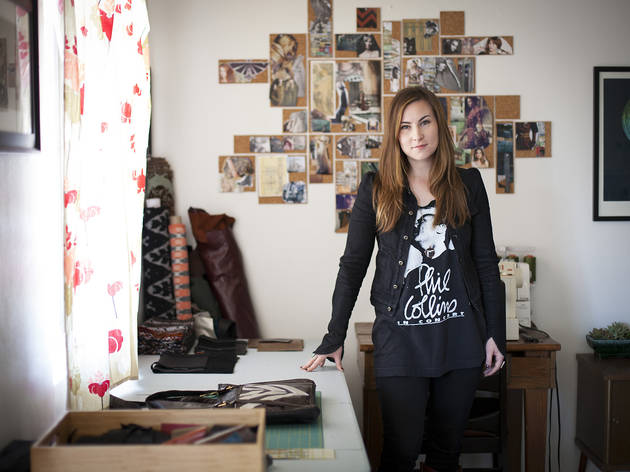 10/30
Photograph: Jakob N. Layman
Anna Adams, 29, of A. Adams in Silver Lake   Time Out Los Angeles: What do you make? Anna Adams: Handmade bags using high-quality leather and interesting fabrics. My goal with every piece I make is to create something unique that functions as a piece of art as well as a way to carry all your stuff. Time Out Los Angeles: What about living in LA inspires your work? Anna Adams: I've been able to cultivate what used to be a hobby into something bigger because of the resources that LA offers. Everything is at your fingertips in this city because of the incredible amount of thriving creative business. I draw so much inspiration from other people in this city—there are ideas everywhere.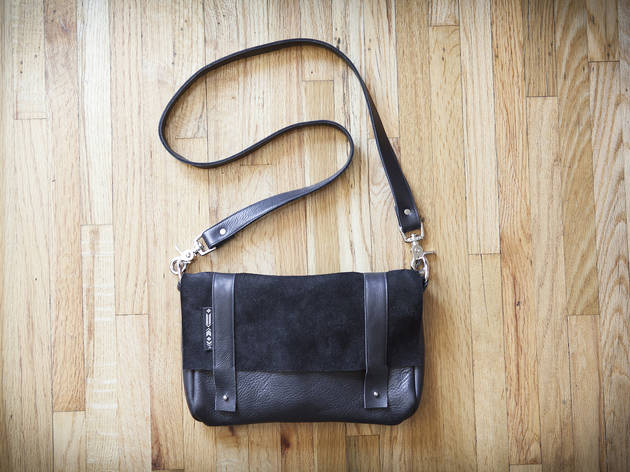 11/30
Photograph: Jakob N. Layman
A. Adams leather cross-body bag, $205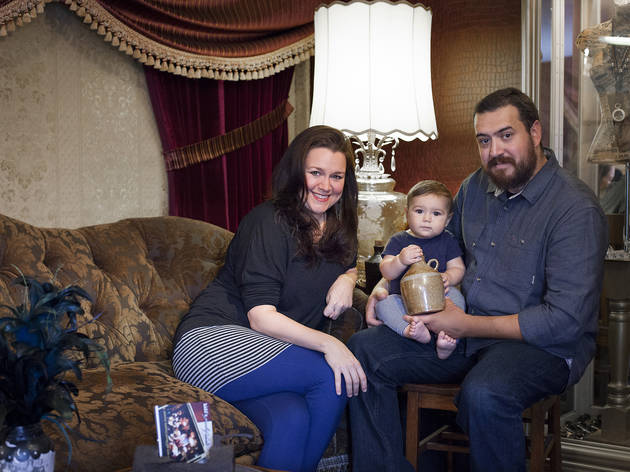 12/30
Photograph: Jakob N. Layman
Lissa 36, Cosmo, 9 months, and Carlos Ramirez, 36, of Ram Fam Pottery in South Pasadena   Time Out Los Angeles: What do you make? Ram Fam Pottery: Hooch jugs. Everything, inlcuding the clay and glaze, is made in house, so every jug is unique and celebrates time spent with family and friends over a few swigs of fine spirits. Time Out Los Angeles: What about living in LA inspires your work? Ram Fam Pottery: Carlos's grandfather called LA "mi terra santa," blessed land. The diversity in culture is something we are both inspired by, as well as the collective shift that is happening in LA towards handmade and artisanally made goods. LA has so many creative pockets. It is an exciting place to explore new projects and find a community of people with similar interests in just about anything.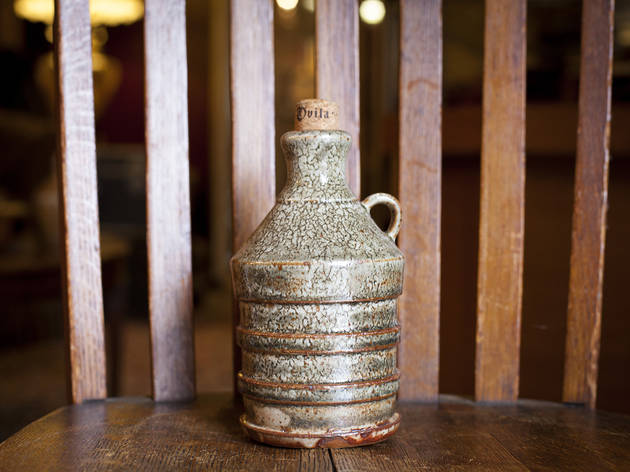 13/30
Photograph: Jakob N. Layman
Ram Fam Pottery hooch jug, $65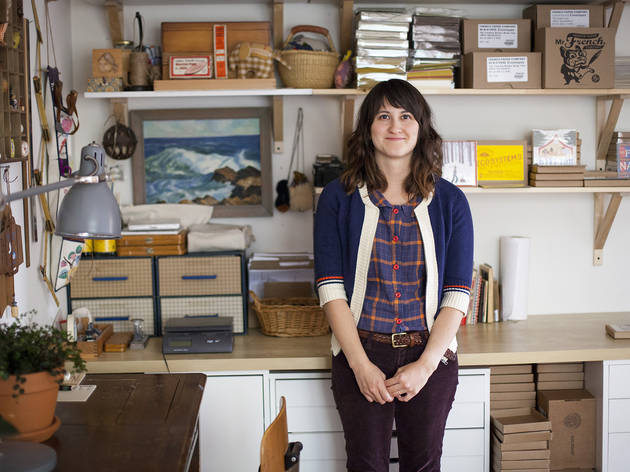 14/30
Photograph: Jakob N. Layman
Keiko Brodeur, 30, of Small Adventure in South Pasadena   Time Out Los Angeles: What do you make? Keiko Brodeur: I take great care in crafting beautiful paper goods inspired by the great outdoors and make sure to use 100% recycled paper and other completely biodegradable materials to decrease our earthly impact. Time Out Los Angeles: What about living in LA inspires your work? Keiko Brodeur: LA is full of diversity, which is constantly inspiring me to learn more about other cultures and use my research in my work. The longer I live here and explore the more I find pockets of LA with great restaurants and shops and people doing such wonderfully creative things in the business world, which makes me feel a part of a kind of community, no matter how big and broad.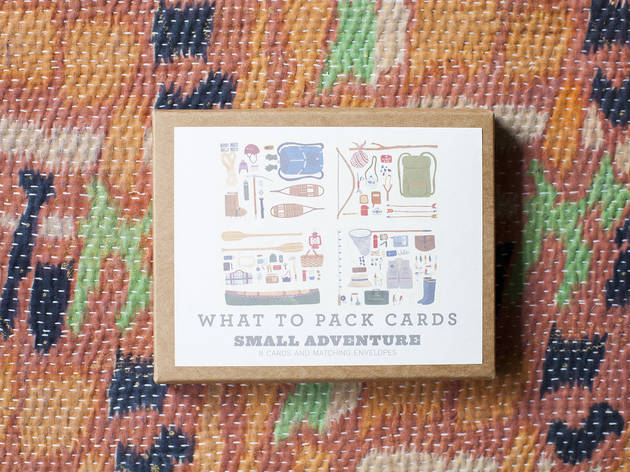 15/30
Photograph: Jakob N. Layman
Small Adventure What to Pack card set, $18        
16/30
Photograph: Jakob N. Layman
Small Adventure What to Pack card set, $18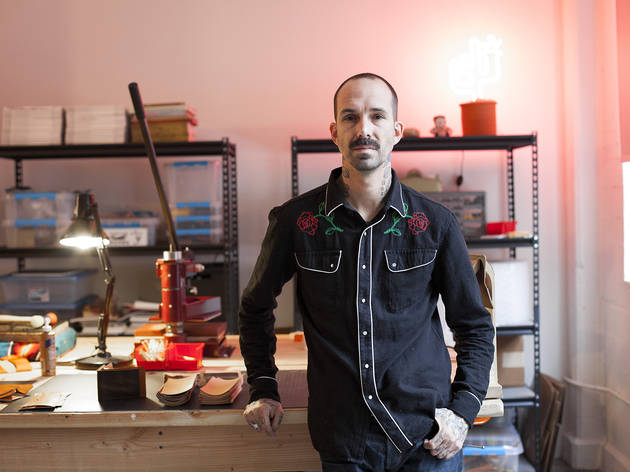 17/30
Photograph: Jakob N. Layman
Josh Gilman, 38, of Slowpoke in DTLA   Time Out Los Angeles: What do you make? Josh Gilman: Handmade leather goods—inspired by a love of history and the heritage of the Old West—that are as timeless as they are applicable to modern day living. Time Out Los Angeles: What about living in LA inspires your work? Josh Gilman: I chose to start in LA because there is a large network of other people making interesting and inspiring things here. The city's film and automotive culture are both big influences of mine.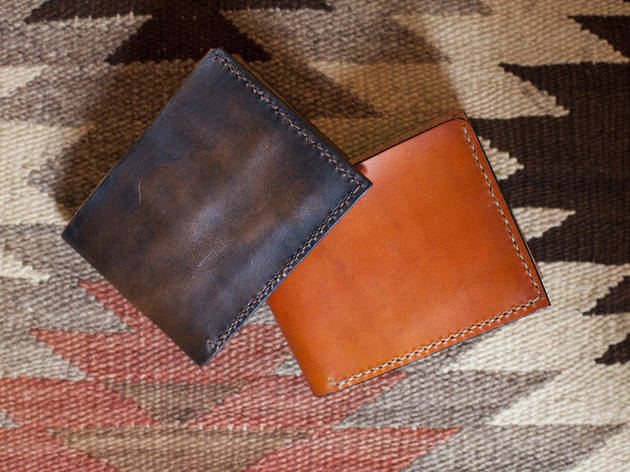 18/30
Photograph: Jakob N. Layman
Slowpoke Phoenix bi-fold wallet, $140-$150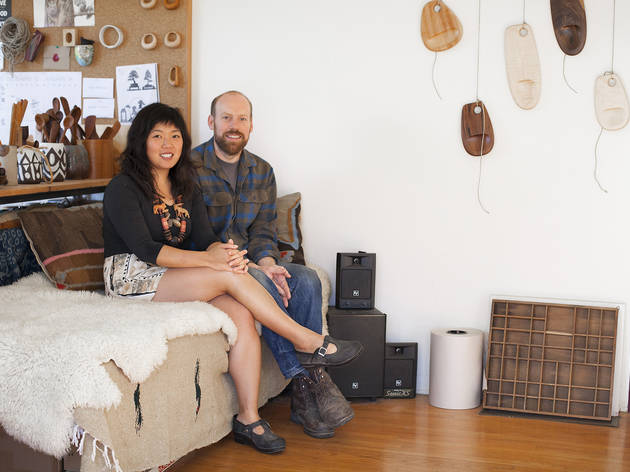 19/30
Photograph: Jakob N. Layman
Linda Hsiao, 31, and Kagan Taylor, 32, of Knotwork in Highland Park   Time Out Los Angeles: What do you make? Knotwork: Knotwork was created to identify the work we do in our spare time. It began as evenings and weekends spent in the shop with precious pieces of wood saved from larger projects, ideas that came to us in the middle of the night to create beautiful, useful things. Time Out Los Angeles: What about living in LA inspires your work? Knotwork: We're inspired by the mountains and the beaches, the culture and the art. LA allows us to escape and to be engaged, often in the same day.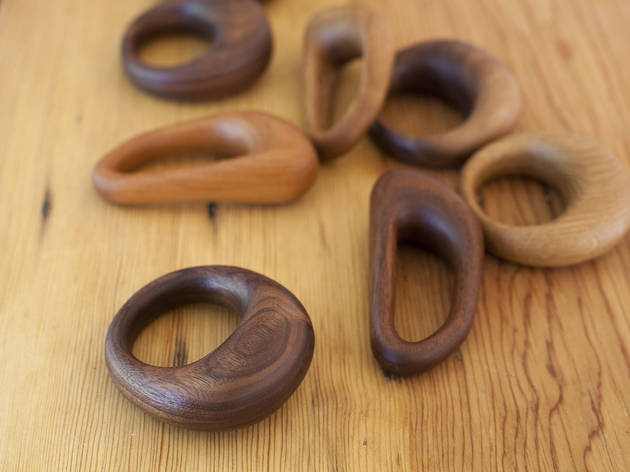 20/30
Photograph: Jakob N. Layman
Knotwork baby rattle (mouth-safe, tested for children 0-3), $65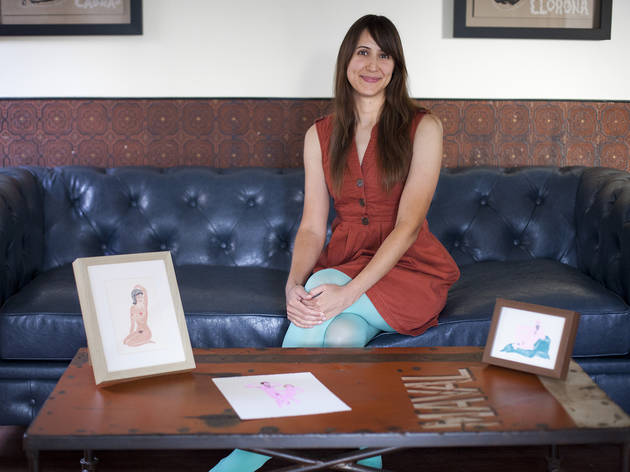 21/30
Photograph: Jakob N. Layman
Jill Kleinhans, 32, of Jill K in LA in Eagle Rock   Time Out Los Angeles: What do you make? Jill Kleinhans: Block-printed custom nude portraits, which have captured the figures of librarians, artists, waiters, pets and celebrities alike. If you're a little bashful, don't worry—your photo will be handled professionally. I've drawn a lot of birthday suits. Time Out Los Angeles: What about living in LA inspires your work? Jill Kleinhans: Los Angeles, in general, is a very inspiring place. It's a hub for creativity—I think the art scene and the handmade craft scene are both thriving because Angelenos appreciate and support local talent. My favorite inspiration is the people: My custom nude clients are the best! They're all fun-loving and always open to share the story that sparked their desire to have a nude portrait made. I just love the connection that is formed during the creative process with my clients.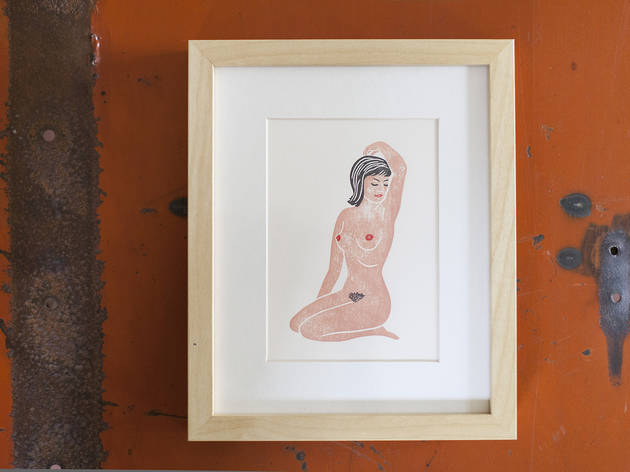 22/30
Photograph: Jakob N. Layman
Jill K in LA custom nude block print portraits: single subject, $100; 2 subjects starting at $180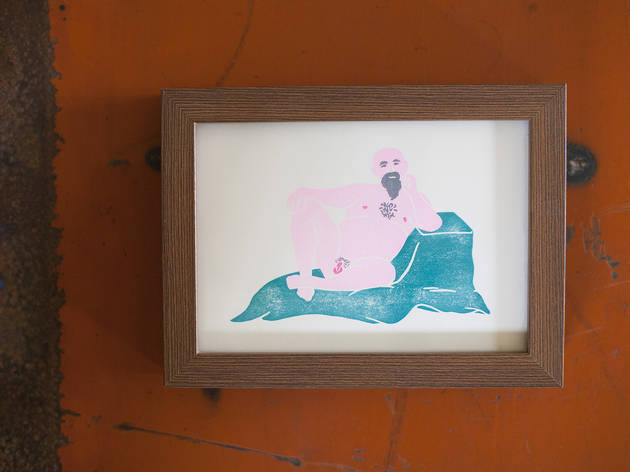 23/30
Photograph: Jakob N. Layman
Jill K in LA custom nude block print portraits: $100 for single subject, 2 subjects starting at $180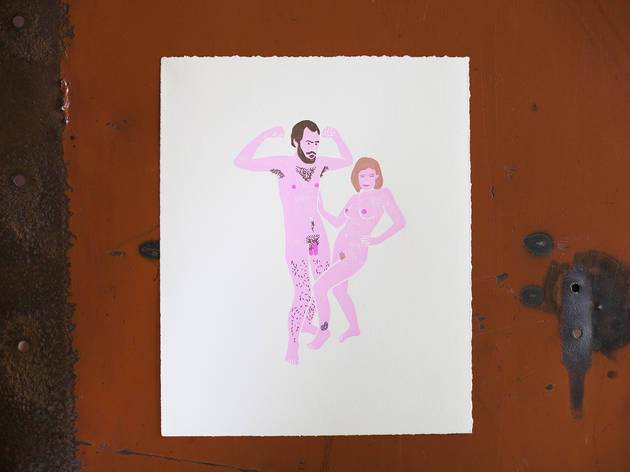 24/30
Photograph: Jakob N. Layman
Jill K in LA custom nude block print portraits: $100 for single subject, 2 subjects starting at $180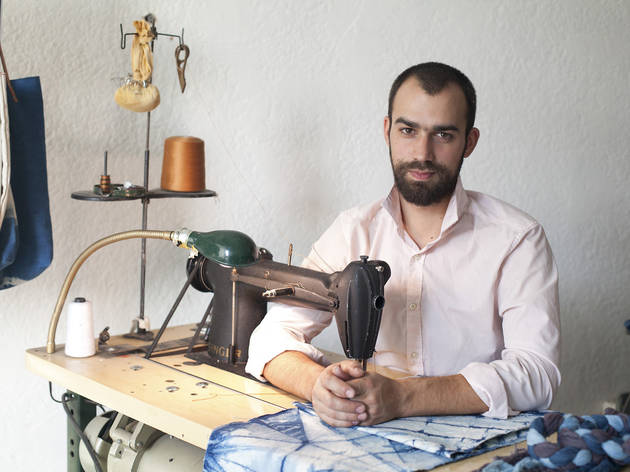 25/30
Photograph: Angie Smith
Graham Keegan, 31, Silver Lake   Time Out Los Angeles: What do you make? Graham Keegan: (handmade leather goods, totes, journal covers, scarves, textiles and more) I try to get my hands in the process as early as possible: Growing my dye plants, dyeing my raw materials, harvesting beeswax, waxing my own canvas, etc. These extra considerations make each piece totally unique and extremely cared-for before they even find an owner. Time Out Los Angeles: What about living in LA inspires your work? Graham Keegan: I'm incredibly inspired by, and actually use, the plants of Los Angeles for my pieces. I grow my own pigments and forage for other colors from plants on the streets and alleyways. My favorite peach and naples-yellow colors come from bougainvillea bracts. I've found that LA is a great place for my business simply because every material I've ever dreamed of is available here. I can imagine and create any product using local knowledge, resources and vendors. For example, I just worked with a rivet supplier in Pacoima. Though they cater mostly to aerospace and industrial fabrication, they were able to help me with custom hardware on a host of pieces.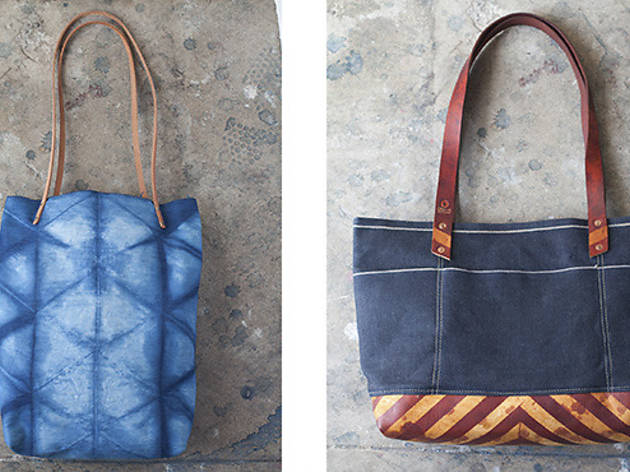 26/30
Photograph: Angie Smith
Graham Keegan Marfa tote, shibori indigo with leather straps, $69; leather and waxed denim indigo tote, $349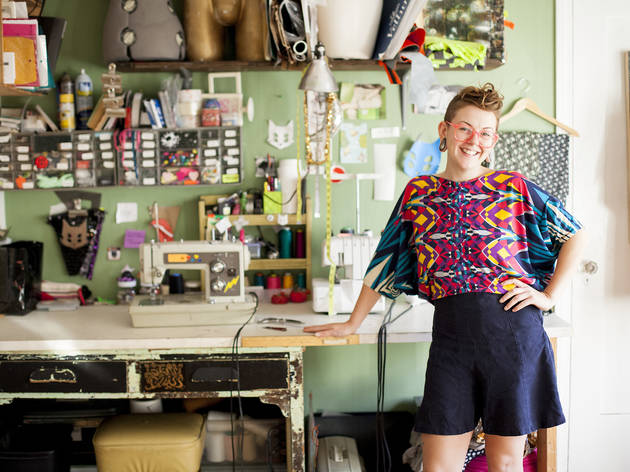 27/30
Photograph: Jakob N. Layman
Cat Walshak, 28, of THREADRIOT in Filipinotown   Time Out Los Angeles: What do you make? Cat Walshak: Bold clothing for active humans. Time Out Los Angeles: What about living in LA inspires your work? Cat Walshak: I'm inspired by the weather, the food and the active lifestyle culture. LA has amazing resources for artists and manufacturing. Having my products made in America is extremely important, and LA easily inspires and facilitates dreams.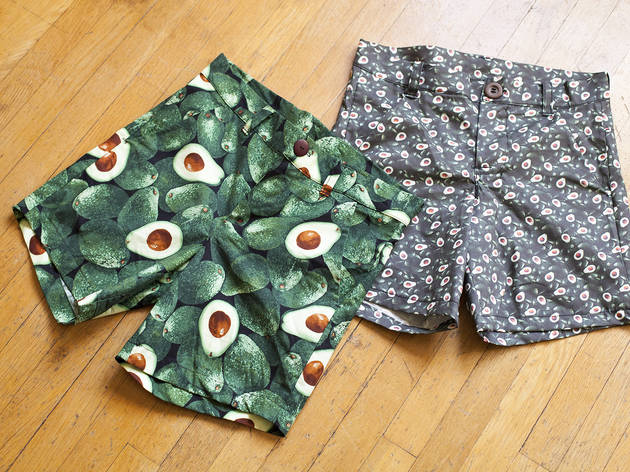 28/30
Photograph: Jakob N. Layman
THREADRIOT men's large print avocado shorts, $60; men's small print avocado shorts, $60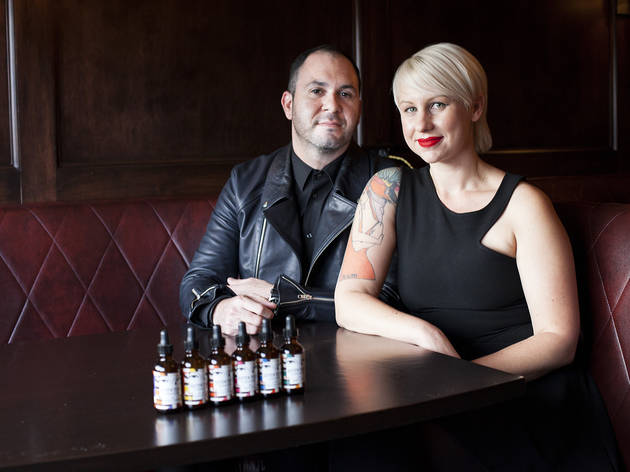 29/30
Photograph: Jakob N. Layman; Location: Sonny's Hideaway
Jeremy Schwartz, 30, and Taylor Brittenham, 29, of Bitter Tears in Highland Park   Time Out Los Angeles: What do you make? Bitter Tears: A variety of uniquely flavored cocktail bitters for imbibing and cooking inspired by art, design and the melting pot that is LA. Time Out Los Angeles: What about living in LA inspires your work? Bitter Tears: We're both LA natives, and are very inspired by LA's multicultural landscape and diverse neighborhoods and topography. We try to incorporate all those elements into our flavors and branding. The brand started in Highland Park and we've taken a lot of inspiration from our surroundings; we want to continue to grow with the neighborhood. There's also been a lot of great stuff happening in LA over the past few years, and it's an exciting time to be here.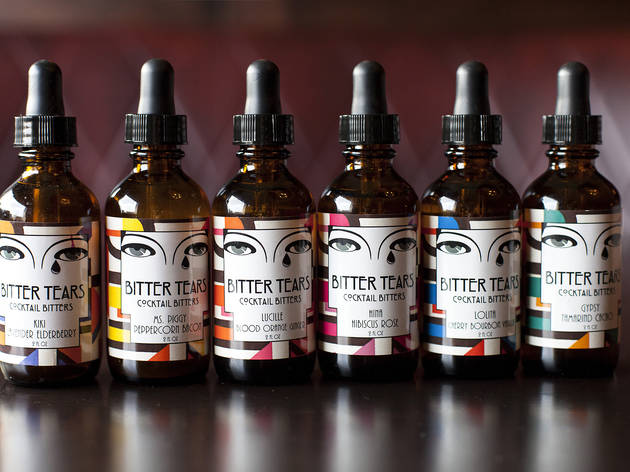 30/30
Photograph: Jakob N. Layman
Bitter Tears cocktail bitters, $20 per bottle