Holiday gift guide: Great gifts for stylish trendsetters
What to get the discerning fashionistas on your gift list? Check out our gift guide for some of the city's most stylish Christmas gifts.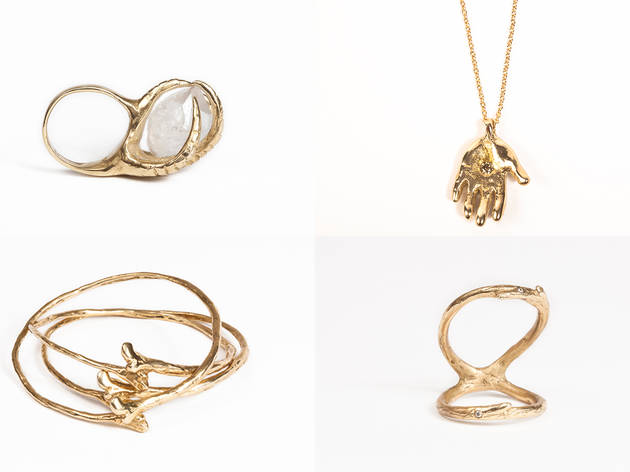 1/10
Holiday gift guide: Pretty jewelry from Jessica SeatonClockwise from top, left: Quartz Talon Ring, $200; Protector Amulet (with champagne diamond set in the palm), $225; Infinity Ring, worn over the knuckle, $130; set of Bone Bangles, $150 each. Available online at Jessica Seaton.Some girls like their jewelry dainty; some like it chunky; some like it vintagey. Every girl will like it from Jessica Seaton. The local designer merges clean lines with unique forms and a familiar, heirloom-like quality. Made from recycled brass from hand-carved wax molds, the collection includes necklaces, bracelets and rings, all of which are inspired by nature, ancient cultures and mortality.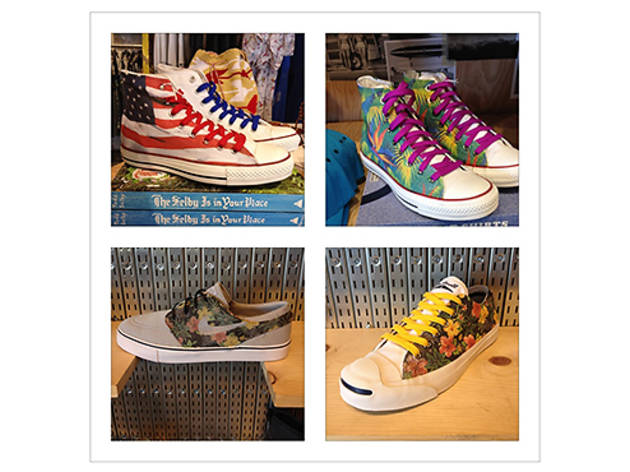 2/10
Holiday gift guide: Customized Converse and Nike sneakers$30-$60 plus the cost of the item. Available at Salvation.Remember those custom T-shirts you silk-screened at your friend's Bar Mitzvah in 7th grade? This is nothing like that. The Salvation store in Malibu lets you imprint your own graphics, pictures or text onto their merchandise in a direct-to-garment process that looks professional and just plain cool. Choose from soft Nike tees, Converse sneakers, Hurley jackets, sweatshirts, board shorts and hats to imprint your own designs, or choose from a variety of images and phrases that come from music, sports, art and fashion. Too much pressure? The store sells limited editions of their own customized items, available exclusively in the store, as well as gift cards to let the recipient do it him or herself.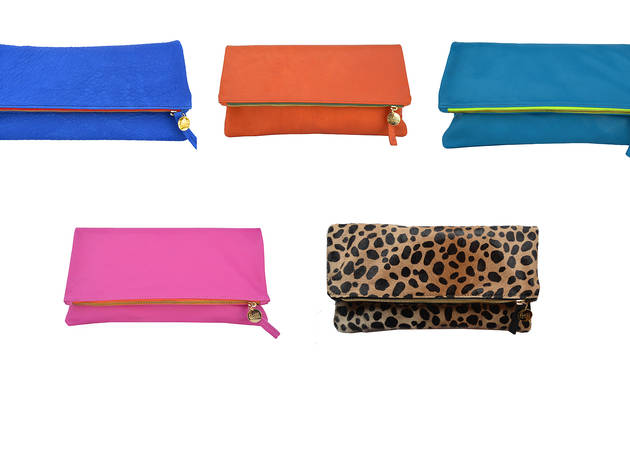 3/10
Holiday gift guide: Foldover bags from Clare Vivier$156-$200. Available at Clare Vivier in Silver Lake or until Valentine's Day at the Clare Vivier PopCart at the Grove located just outside the Mac store.You can never go wrong by buying a girl a handbag. You can go wrong by buying her an ugly handbag. Available in a pretty range of colors and materials—including a burgundy shade exclusive to Clare Vivier's Grove PopCart—these bags are a perfect way to easily brighten up a wardrobe without breaking the bank.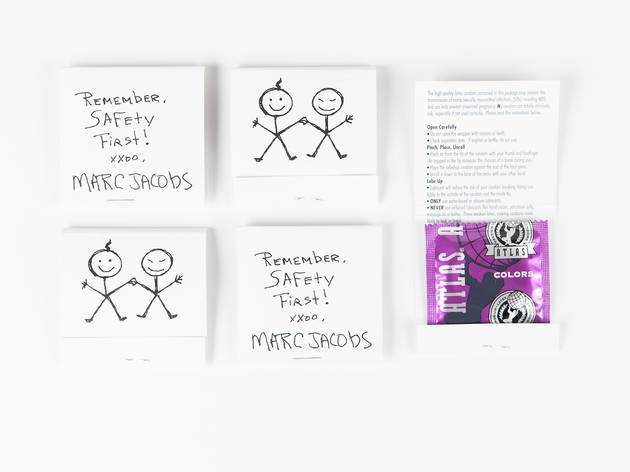 4/10
Photograph: Jakob N. Layman
Holiday gift guide: Marc Jacobs condoms$2 each. Available at Bookmarc.Get something nice for the naughty person on your list. These condoms are available in a range of colors and are individually wrapped in a Marc Jacobs–branded, matchbook-like wrapper. They're kind of like getting two gifts in one.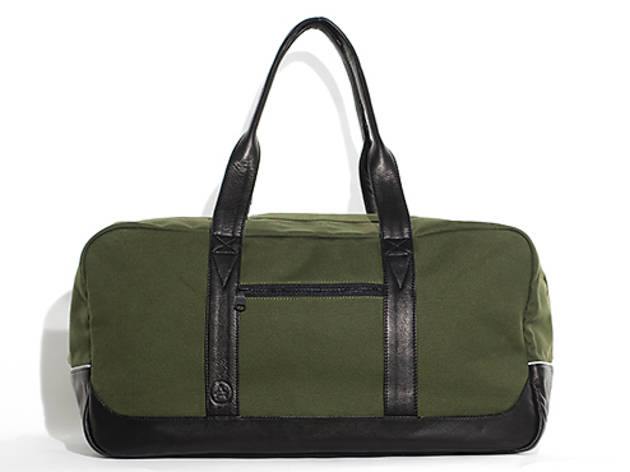 5/10
Holiday gift guide: Canvas travel bagIn discover green or black, $395. Available at Aether. Gym bag, beach bag, travel bag, favorite bag. Get him the one carry-all to fit his every need. This double-strap, water-resistant, lightweight-but-durable Italian canvas duffel features leather handles and trim and a Schoeller fabric base with metal feet. Get it online or pop into the LA-based brand's only brick-and-mortar shop/design lab and browse through their equally alluring technologically advanced jackets and activewear. This gift is in the bag.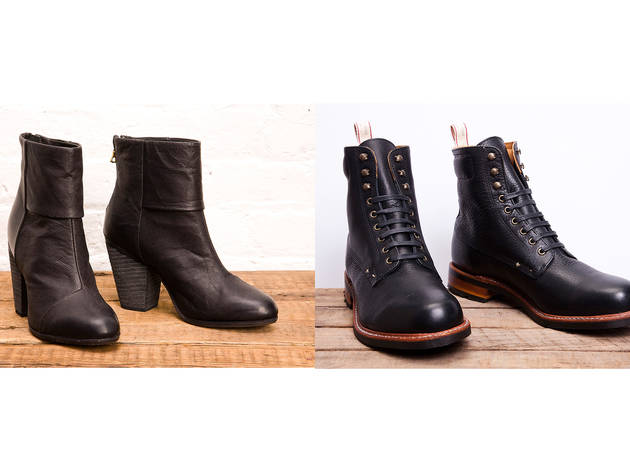 6/10
Holiday gift guide: BootsClassic Newbury Boot for her (left), $495; and Officer Boot for him (right), $395. Both available at Rag & Bone. The guy in your life needs something dressier than Toms. The girl in your life needs you to not buy her another sweater with a cat on it. Head to the new Rag & Bone store and get the Officer Boot for him in black or brown and the Classic Newbury Boot for her in black, brown or a sparkly black edition available just for the holidays.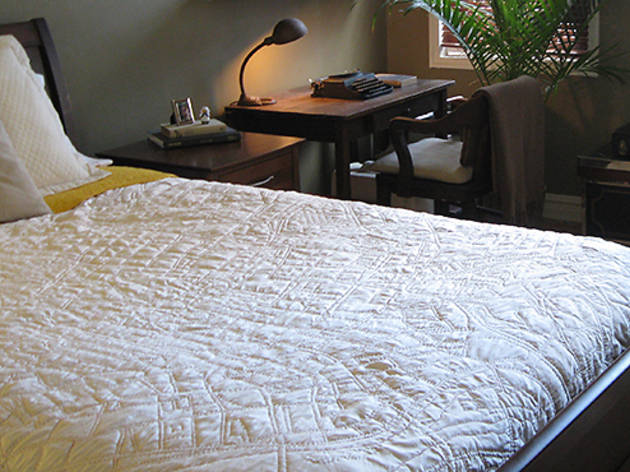 7/10
Holiday gift guide: Haptic Lab Los Angeles blanket $450. Available online at hapticlab.com or at A+R. It might not help you navigate the 10/110 interchange, but this map blanket will help brighten up your bedroom. The subtle light brown stitching on ivory cotton depicts what, to the uninformed eye, appears like abstract art, but with a closer look is actually an intricate, hand-stitched map of the city, from Santa Monica to Echo Park. Each of the queen-size blankets requires 60 to 200 hours to create by hand and is available in limited quantity. Homesick for New York? Spent your honeymoon in Paris? Eleven other city maps are also stocked, and custom orders are available too.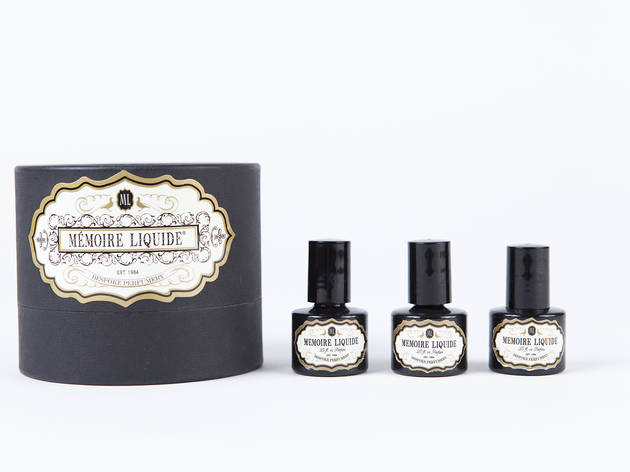 8/10
Photograph: Jakob N. Layman
Holiday gift guide: Memoire Liquide trio of fragrances $100 for three 1/4-oz roll-n vials. Available at NewBeauty at Fred Segal Santa Monica. She loves fragrances, but she doesn't love to smell like everyone else. With 157 fragrance bases to choose from, Memoire Liquide ensures that she'll smell like an individual. Tucked into the NewBeauty boutique at Fred Segal Santa Monica, the Memoire Liquide station has a range of fragrance oil bases to sniff,  from "Satine," a musky floral blend for the lady with a dark side, to the playful  "Pluie de Chine," evocative of childhood memories. Create a custom-blended fragrance on the spot, or opt for the set of three roll-on vials and let her experiment so that she can layer and blend the scents to her liking.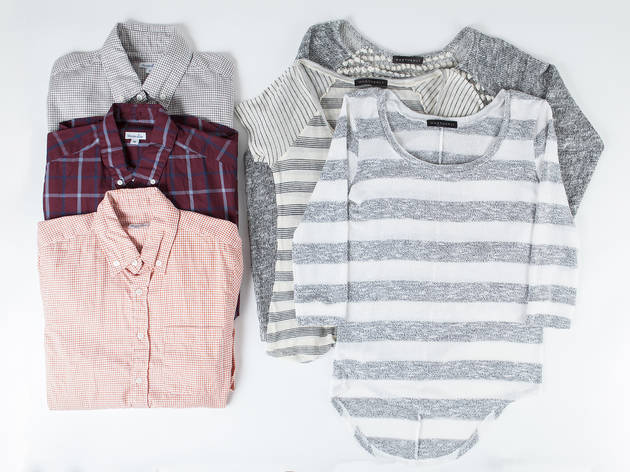 9/10
Photograph: Jakob N. Layman
Holiday gift guide: Comfy-fancy shirtsShirts from Steven Alan for him (left) $178-$225; and Whetherly for her (right) $88-$176.Sometimes the best gifts are a thoughtful update to a tried-and-true favorite. For the guy who prides himself on his collection of vintage striped and flannel shirts, stop into the new Steven Alan store on La Brea and show him how modern tailoring and fine fabric can give a new button-down shirt a vintage-inspired feel. For her, get her out of her navy-and-white-stripe cotton bateau rut with a more sophisticated striped top from Whetherly. Lighter than a sweater, more pulled together than a T-shirt, these tops are perfect for everything from casual Fridays to cold-weather getaways.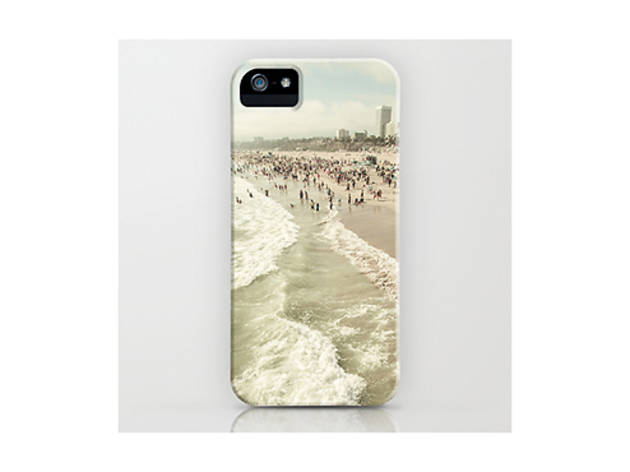 10/10
Holiday gift guide: iPhone 5 cases$45. Available through Etsy at Young Swan Designs.The upside to standing in line for the new iPhone 5? Major bragging rights. The downside? The only available phone case options were bleak and bleaker. Give the tech guru in your life a little style with an LA-centric iPhone case from Young Swan Designs. Local photographer Deborah Yun offers a range of cases featuring her original photographs of such iconic LA settings as the surf, the pier, the ferris wheel and the downtown skyline.