Where to buy zines in Los Angeles
New to the LA zine scene? We're here to help with info on the top spots to buy zines across the city.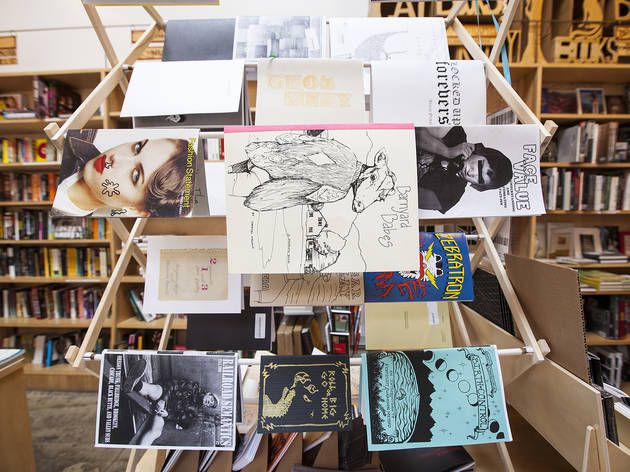 First, what is a zine? The term "zine," is a precise contraction of "magazine." Though zines have been around for centuries as a communication for the disenfranchised—see political activism in the early 20th century, sci-fi and horror fans in the '60s—the concurrence of punk rock and the rise of inexpensive photocopying technology in the late 1970s revived the medium as a way to propagate unique subcultures beneath the surface of the mainstream. And LA is full of those. Because of their low-cost and ease-to-make nature, zines have been seized upon by local artists, musicians, bookstore owners (the list goes on) as one of the purest ways to express a personal or collective aesthetic, be it through photography, poetry, drawings, comics, prose or otherwise. Though zines are more prevalent in towns where the subculture is truly suppressed, Los Angeles—a city where subculture is closer to the surface—still has a powerful zine-making scene, as evidenced by these 10 great places to purchase 'em.
Interested in comic book stores too?
Some of the very best, most innovative and diversely-stocked comic book stores on the planet can be found right here in LA.
Read more