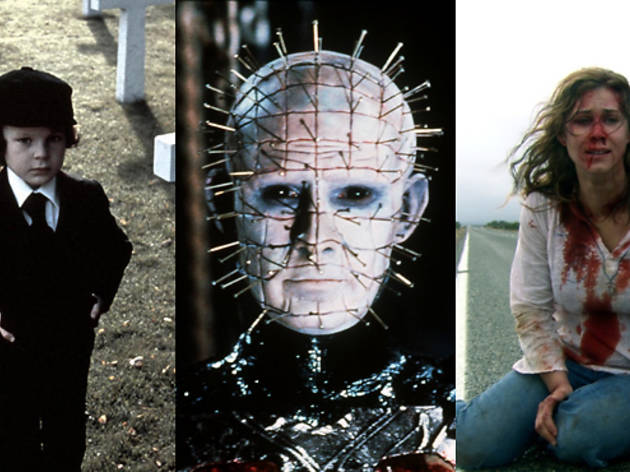 The 100 best horror films
The best horror films as voted for by more than 100 experts, including Simon Pegg and Roger Corman.
Time Out proudly presents the 100 best horror films, as chosen by those who write in, direct, star in and celebrate the genre.

RECOMMENDED: More Halloween in LA

Horror cinema is a monster. Mistreated, misunderstood and subjected to vicious critical attacks, somehow it keeps lumbering forward, leaving a trail of destruction in its wake. For some, horror films are little better than pornography, focused purely on evoking a reaction - be it terror, disquiet or disgust - with little thought for 'higher' aspirations. For others, they're just a bit of fun: a chance to shriek and snigger at someone's second-hand nightmare.

But look again, and the story of horror is also the story of innovation and non-conformity in cinema, a place where dangerous ideas can be expressed, radical techniques can be explored, and filmmakers outside the mainstream can still make a big cultural splash. If cinema itself has an unconscious, a dark little corner from which new ideas emerge, blinking and malformed, it must be horror. The question is - which are the best horror films?

We polled well over 100 horror enthusiasts - with big names like Roger Corman, Guillermo del Toro, Simon Pegg, Clive Barkerand Alice Cooper, and horror legends like Coffin Joe, Kim Newman and Tom Six - and came up with a definitive top 100 list.

The result may surprise you: while the top ten may be stuffed with big hitters, the full list is wonderfully unpredictable and packed with oddball leftfield choices. But what about your opinion?

As always, we're keen to know what we got wrong and what we got right, so leave your opinionated rants ('Where the hell was I Bought a Vampire Motorcycle?!') in the comments below. Meanwhile, enjoy the list and prepare to be frightened. Very, very frightened.
100–91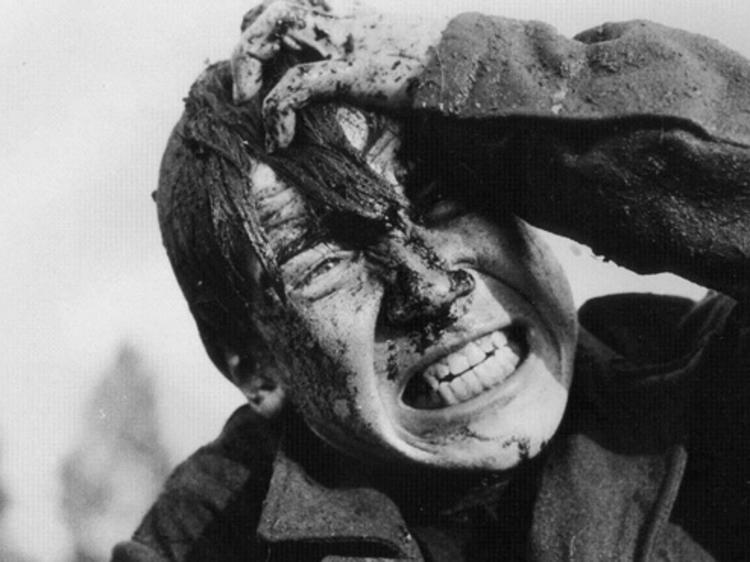 <em>Come and See</em> (1985)
Dir Elim Klimov (Aleksei Kravchenko, Olga Mironova, Liubomiras Lauciavicius)

Inspired in part by I Come from the Burning Village, a collection of interviews with survivors of the Nazi atrocities committed against the peasant farmers of Belarus in the early 1940s, Klimov's savage masterpiece influenced Spielberg's Saving Private Ryan, and Malick's The Thin Red Line, though neither deserves to be mentioned in the same sentence. Separated from the partisan soldiers he joined after leaving behind his mother and two sisters, 12-year-old Florya (Kravchenko), together with pretty teenage peasant girl Glasya (Miranova), wanders aimlessly and struggles merely to survive. Deafened by an explosion, Florya bears silent, wide-eyed witness to the genocidal near-annihilation of the civilian population. Cinematographer Alexei Rodionov's fluid Steadicam draws us into the black heart of the horror, which is also painted on Florya's increasingly haggard face. J G Ballard called it "one of the greatest war films ever made".—Nigel Floyd
Watch Come and See now at Amazon Instant Video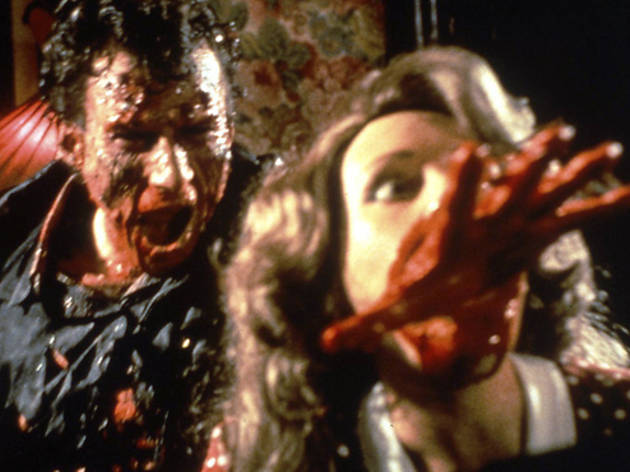 <em>Dead Alive</em> (1992)
Dir Peter Jackson (Timothy Balme, Diana Peñalver, Elizabeth Moody)

At the time, Jackson's satirical splatterfest was by far the goriest movie ever made (at least in the English language), yet the tone is gruesomely funny rather than violent or cruel. The innocent love affair between 25-year-old virgin Lionel (Timothy Balme) and the lovely Paquita (Diana Peñalver) is interrupted when his domineering mother is bitten by a Sumatran Rat-Monkey and transforms – through several putrescent stages – into a hideous zombie with a craving for human flesh. Most of the laugh-out-loud humour derives from the hilarious incongruity between the sedate suburban setting, with its polite ladies who lunch, and the blood-drenched spectacle of the loving couple fending off a slavering horde of flesh-eaters with household and garden implements – most iconically and most effectively, that great Kiwi invention, the fly-mo.—Nigel Floyd
Watch Dead Alive now at Amazon Instant Video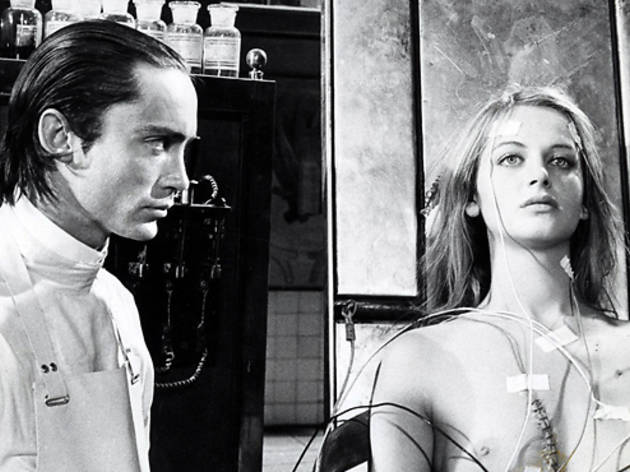 <em>Flesh for Frankenstein</em> (1973)
Dir Paul Morrissey (Joe Dallesandro, Udo Kier)

Andy Warhol was a producer on this camp, incredibly gory and oh-so-loose spin on Mary Shelley's creation. Kier plays a Serbian version of Baron Frankenstein, the creator of a new Adam and Eve who are dead set on procreating furiously in order to produce a whole new human race. The Factory's favourite boy, Dallesandro, steps up to satisfy the baron's over-sexed sister and increase the film's flesh quotient. It's one of those films the midnight-movie slot was made for. It was initially released in 3D after being cut to secure even an 'R' rating in the US, and the 3D effects mainly consist of people's innards swimming in pools of blood. Memorable line: "You can't say that you know life until you've fucked death in the gall bladder."—Dave Calhoun
Buy Flesh for Frankenstein now on Amazon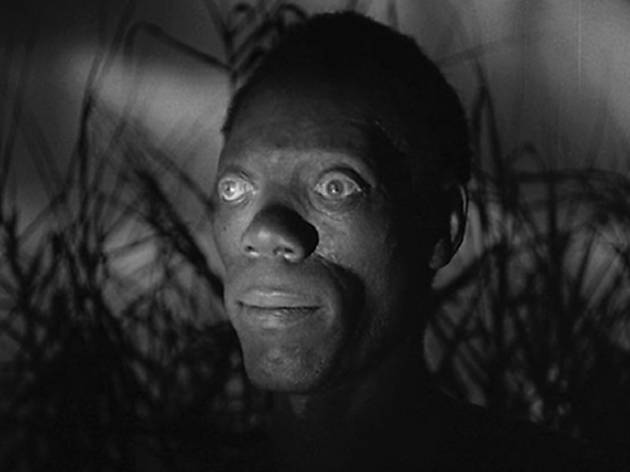 <em>I Walked with a Zombie</em> (1943)
Dir Jacques Tourneur (Francis Dee, Tom Conway, Christine Gordon, James Ellison)

Set on a West Indian island, Tourneur's follow-up to Cat People (1942) (see No. 29) offers a febrile mix of Caribbean superstition, family secrets and women in white nightgowns sleepwalking in moonlight. Brought from Canada to care for a plantation manager's invalid wife, impressionable young nurse Betsy (Dee) is baffled by her patient's vague demeanour and nocturnal wanderings. Although aware that a secret is being kept from her, Betsy determines to snap the woman out of her catatonia, if necessary by secretly taking her to a voodoo ceremony. To the incessant, rhythmic sound of drums, Tourneur stages a series of elegant, fluid set pieces charged with sickly fear and moral ambivalence.—Nigel Floyd
Watch I Walked with a Zombie now on iTunes

Watch I Walked with a Zombie now at Amazon Instant Video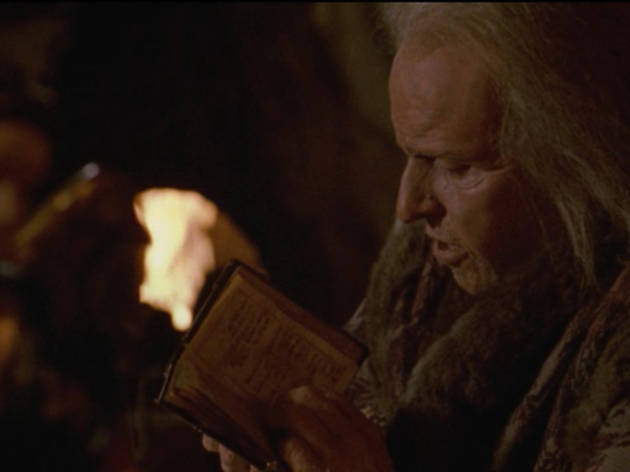 Dir Guillermo del Toro (Federico Luppi, Margarita Isabel, Ron Perlman)

Del Toro's first feature is steeped in the lifeblood of Gothic lore, yet utterly modern in its horror sensibility. When an ageing Mexican junk shop owner, Jesus Gris (Luppi), stoops to lick a drop of blood from the pure white marble floor of a toilet – a scene at once elegant, shocking and pitiable – we know we are in the hands of a true original. Gris is rejuvenated by an ancient mechanical device which, in return for regular transfusions of his blood, promises eternal life. More time, therefore, to spend with his beloved granddaughter, Mercedes (Isabel). But terminally ill industrialist Angel De la Guardia (Perlman) also covets the vampiric device. Even more impressive than Del Toro's fertile imagination and consummate technique is the film's heartfelt compassion.—Nigel Floyd
Watch Cronos now on iTunes

Watch Cronos now at Amazon Instant Video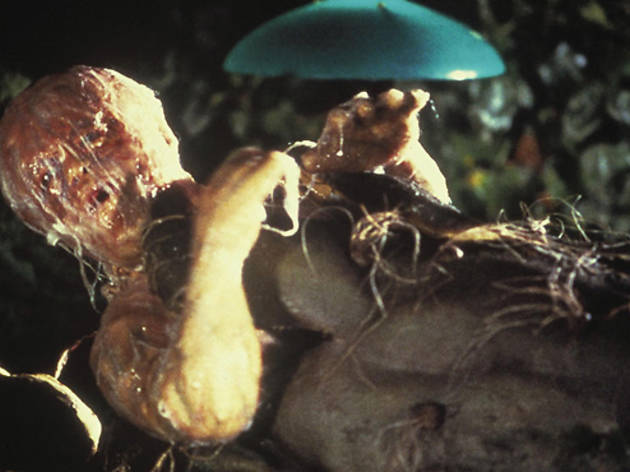 <em>Invasion of the Body Snatchers</em> (1978)
Dir Philip Kaufman (Donald Sutherland, Brooke Adams, Leonard Nimoy)

It's gratifying to see both Body Snatchers movies on this list: Don Siegel's 1956 original may be punchier and more bracing, but Philip "The Right Stuff" Kaufman's '70s remake is funnier and more self-aware. While the original movie was (depending on who you believe) an examination of either McCarthyist conformity or encroaching communism, the remake takes things into weirder, more oblique territory, lampooning the fallout from the '60s ideal with its lentils-and-beansprouts nature freaks and its bandwagon-jumping psychotherapy converts. Plus it's an absolutely terrific horror movie: the scene where Sutherland smashes up a gestating pod-person with a rake is gruesome as hell, but it's that famously devastating closing shot that really chills the blood.—Tom Huddleston
Buy Invasion of the Body Snatchers now on Amazon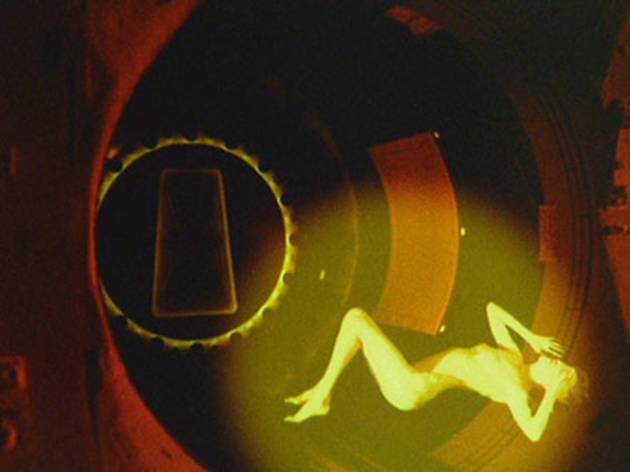 <em>God Told Me To</em> (1976)
Dir Larry Cohen (Tony Lo Bianco, Deborah Raffin)

The horror game can be tough. Larry Cohen is without question one of the most inventive, idiosyncratic American writer-directors of the 1970s, his outstanding oeuvre spanning low-budget social commentary, low-rent blaxploitation and a handful of the most politically engaged horror films ever made. Yet here we are, 35 years later, and he manages to scrape one film into our Top 100. God Told Me To is without question one of darkest, sharpest, oddest films on this list, a tale of serial murder, religious mania and alien abduction shot on some of mid-'70s New York's least salubrious streets. Cohen deserves to be mentioned alongside Carpenter and Craven in the horror canon – and this might be his masterpiece, though It's Alive, Q: The Winged Serpent and The Stuff all run it close.—Tom Huddleston
Buy God Told Me To now on Amazon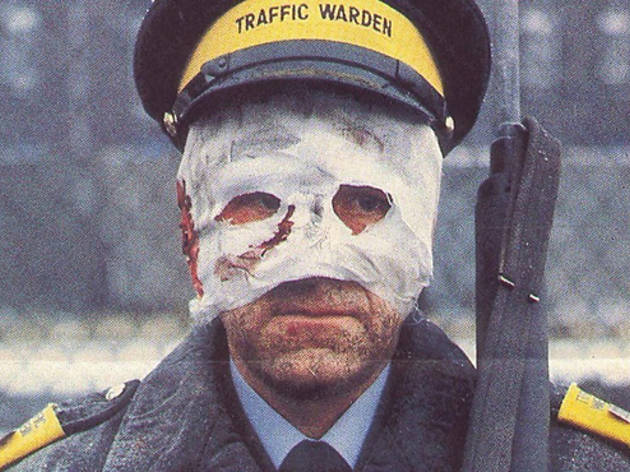 Dir Mick Jackson (Karen Meagher, Reece Dinsdale, David Brierly)

Originally aired on British TV during the mid '80s, Mick Jackson's docudrama is a sobering, scary and highly realistic hypothetical account of what might happen following a breakdown of society perpetrated, in this instance, by a nuclear strike on Sheffield. The sense of impending doom is palpable as the city's citizens watch TV news reports about the collapse in relations between Russia and the West. Panic buying becomes looting as humanity begins to adopt a dog-eat-dog mentality. Then the obliteration begins – and it's pretty ghastly. Small wonder Threads is in this list; while not strictly part of the horror genre, it provokes a raft of similar emotions – only here you're aware that this can really happen. Powerful, thought-provoking stuff.—Derek Adams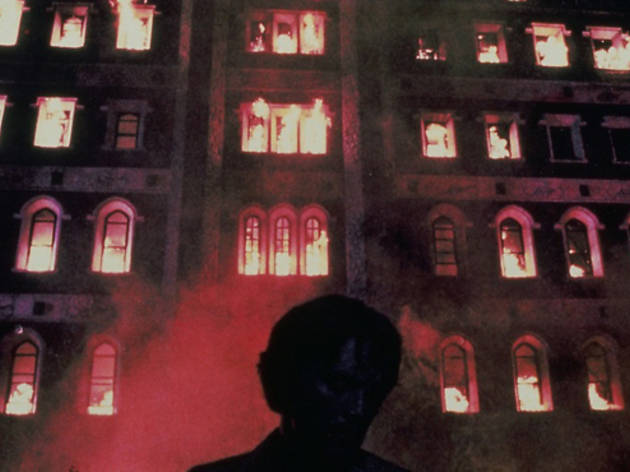 Dir Dario Argento (Leigh McCloskey, Irene Miracle, Alida Valli, Daria Nicolodi)

Horror cinema at its most baroque: a simple libretto is embroidered with elaborate, flowing camera movements, abstract blocks of colour, unsettling sound effects and soundtrack composer Keith Emerson's thunderous rock variations on Verdi. Drawing, like Suspiria before it, on Thomas de Quincey's mythology of The Three Mothers, it explores the long-distance relationship between Rose (Miracle) and her brother Mark (McClosky), who inhabit apartment houses in New York and Rome. These buildings were built to house The Mother of Darkness and The Mother of Tears. Miracle's early dip into the muffled world of a flooded sub-basement immediately immerses us in the dreamlike narrative, one that replicates the free associative fluidity of the unconscious. Argento's best work is far behind him, but this alone justifies his cult reputation.—Nigel Floyd
Watch Inferno now on iTunes

Watch Inferno now at Amazon Instant Video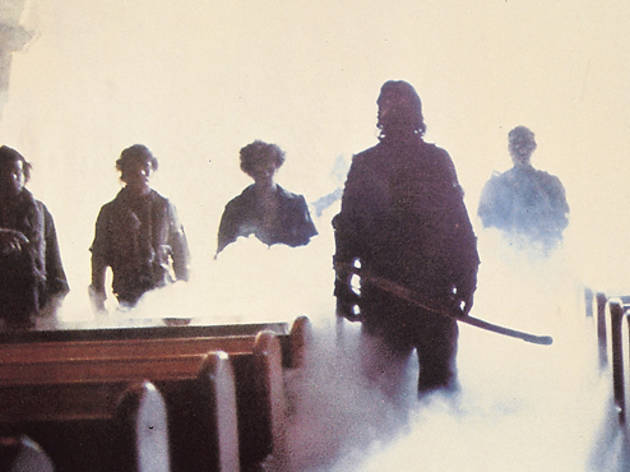 Dir John Carpenter (Adrienne Barbeau, Jamie Lee Curtis, Janet Leigh)

A couple of years after scaring the bejesus out of us with Halloween, John Carpenter collaborated with regular screenwriting partner Debra Hill for this classic chiller about a mysterious bank of glowing fog that sweeps over a Californian seaside town, unleashing a torrent of frights perpetrated by the zombified ghosts of some rather miffed, vengeful mariners who perished just off the coast some 100 years earlier. No horror film worth its salt would be fulfilling its duty without a suitably scary location and here, of course, it's the big white solitary lighthouse where Carpenter's former wife Barbeau (playing a radio DJ) is so thoroughly terrorised. You really must check out the original trailer for this film; the voice-over is classically bad.—Derek Adams
Watch The Fog now at Amazon Instant Video
80–71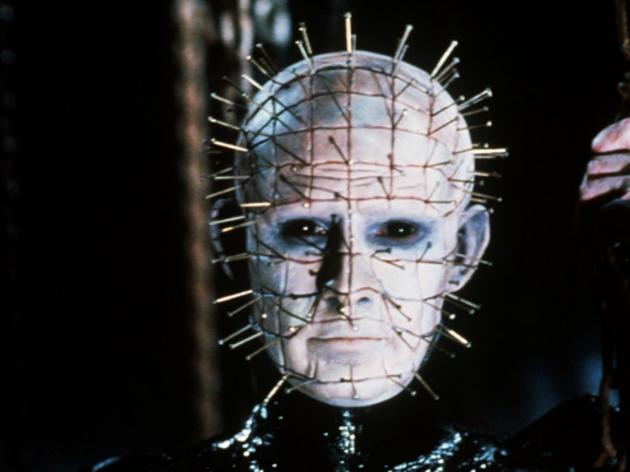 <em>Hellraiser</em> (1987)
Dir Clive Barker (Andrew Robinson, Clare Higgins, Sean Chapman, Doug Bradley)

From the disturbed imagination of gifted British fabulist Clive Barker comes a Faustian pact with a difference, involving a mysterious puzzle-box, a painful rebirth and the diet of human flesh needed to put the skin back on the flayed muscle of jaded sensualist Frank's resurrected body. By solving the puzzle, Frank enters the world of exquisite cruelty presided over by Pinhead (Bradley) and his fellow Cenobites – glamorous sadists with a penchant for ripped flesh and transcendent pain. Despite Barker's determination to "embrace the monstrous", the fetishistic appeal of the Cenobites goes hand in hand with an atmosphere of clammy, mind-warping dread. The unsettling moral ambiguities of Frank's relationship with his ex-lover Julia (now his brother's wife) resonate far more than the conventional sub-plot involving his teenage niece Kirsty.—Nigel Floyd
Watch Hellraiser now on iTunes

Watch Hellraiser now at Amazon Instant Video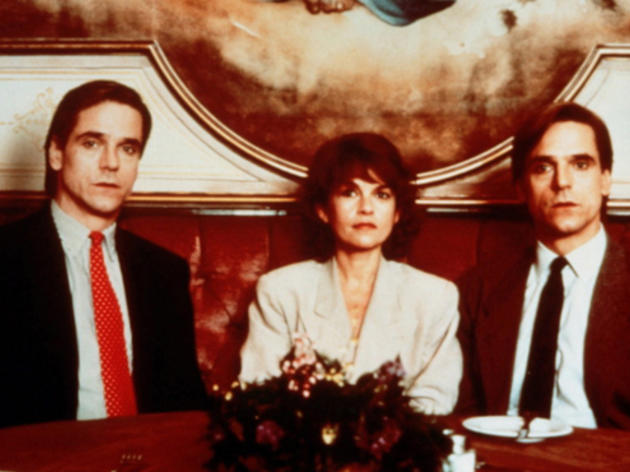 <em>Dead Ringers</em> (1988)
Dir David Cronenberg (Jeremy Irons, Genevieve Bujold)

More than any other Cronenberg film, Dead Ringers tests the limits of what constitutes a horror movie. Yes it has blood, "tools for operating on mutant women" and a general tone of deep disquiet, but it's first and foremost a study of domestic psychosis under unique circumstances. It's also an unparalleled acting showcase: using computer-controlled camera technology, Jeremy Irons was able to portray both lead characters, twin gynaecologists Elliot and Beverly Mantle. What's remarkable is how clearly he delineates between them: Elliot the steely, "masculine" shark; Beverly the passive "feminine" carer. As in The Fly (see No. 23), Cronenberg's interest in the tenuous connections between body and mind is combined with an unexpectedly sensitive portrayal of romantic attachment, making the brothers' inevitable psychological collapse all the more effectively disturbing.—Tom Huddleston
Watch Dead Ringers now on iTunes

Watch Dead Ringers now at Amazon Instant Video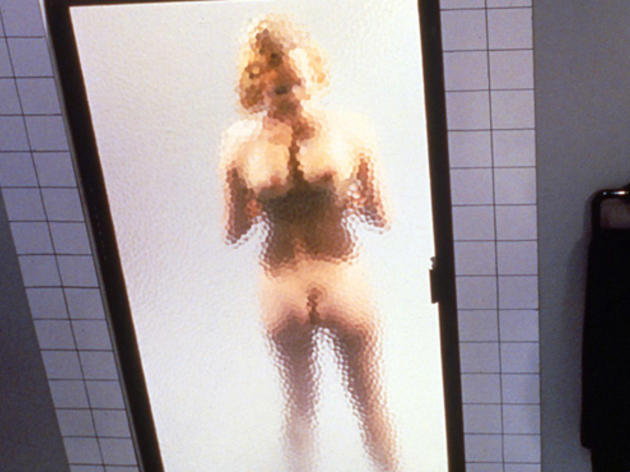 Dir Brian Yuzna (Billy Warlock, Devin DeVasquez)

There's no country in the world where Society means more than in the UK, and no era in living memory when it has been more painfully relevant – it even opens with a rewrite of the "Eton Boating Song". This is a story of how the aristocratic rich don't just suck the poor dry economically, spiritually and politically, but physically too. The tone may be slick – there are times when it feels like The OC with added goop – but the intention is deadly serious, and first-timer Yuzna's slow reveal of information is wonderfully sly and subversive. Then there's that epic finale, still one of the most shocking in cinema, a kind of La Grand Bouffe for SFX nerds with added fart gags and death-by-fisting. The make-up technician was called Screaming Mad George. Says it all, really.—Tom Huddleston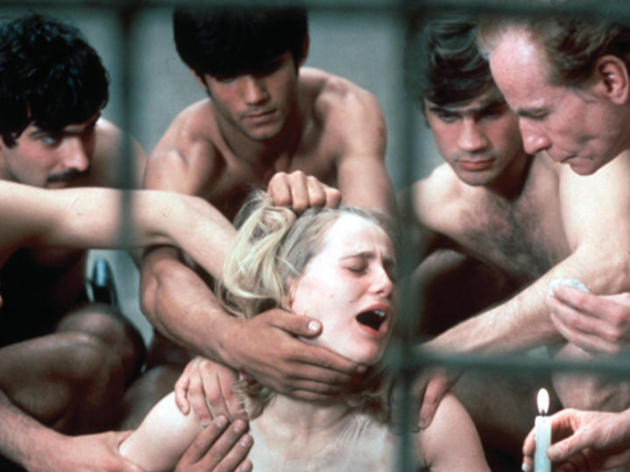 <em>Salò, or the 120 Days of Sodom</em> (1975)
Dir Pier Paolo Pasolini (Paolo Bonacelli, Giorgio Cataldi)

Pasolini's final film doesn't belong to the horror genre in any traditional sense at all – but it's hard to imagine any film on this list surpassing this 1944-set vision of despair for its sheer provocative transgression and devastatingly bleak and pessimistic view of humanity. Drawing on the writings of the Marquis de Sade and influenced by Dante's Inferno, Pasolini imagined four fascist libertines taking a group of young men and women prisoner in a stately home in Italy and subjecting them to an unimaginable cycle of terror. Rape, torture, murder, the forced eating of shit – it's all here. The film provoked outrage in many quarters, but, viewed now, any claims that it is pornographic seem ridiculous. It's a complete absence of pleasure that Pasolini provokes in this disturbing portrait of a society gone to the dogs.—Dave Calhoun
Buy Salò, or the 120 Days of Sodom now on Amazon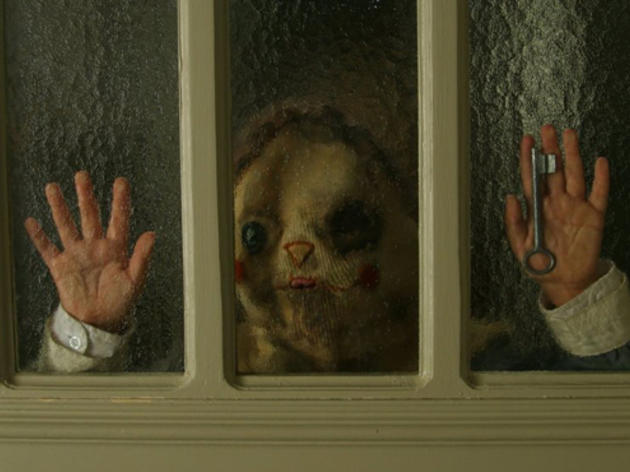 <em>The Orphanage</em> (2007)
Dir J.A. Bayona (Belén Rueda, Fernando Cayo, Roger Príncep)

What could be more scary than a haunted house? A haunted orphanage, that's what. The Orphanage is classic creepy ghost story, full of creaking floorboards and things that go bump in the night – the kind that will give you the collywobbles. Guillermo Del Toro protégé JA Bayona has an intuitive sense of what's scary. Laura (Belén Rueda) has bought the orphanage she spent part of her childhood living in, with her husband and seven-year-old son Simón (Roger Príncep). They haven't told Simón that he's adopted or that he is seriously ill. But one day, reading Peter Pan, Simón says matter-of-factly that he will never grow old. Has he been listening at doors? No, one of his imaginary friends told him, he says (imaginary friends or the spirits of the orphanage's past residents?) And when Simón goes missing the ghost story begins.—Cath Clarke
Watch The Orphanage now on iTunes

Watch The Orphanage now at Amazon Instant Video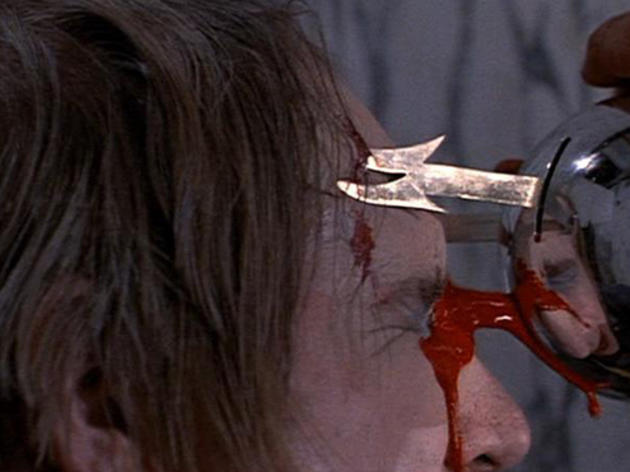 Dir Don Coscarelli (Michael Baldwin, Reggie Bannister, Angus Scrimm)

By the early '80s, the home video boom had fuelled a tidal wave of American horror. But with proper financial backing and almost total creative freedom, these films were a world away from the cheapo grit of the grindhouse: directors like Stuart Gordon, Frank Henenlotter and Don Coscarelli had the funding to realise visions which would have been impossible a few years before, resulting in some of the most idiosyncratic movies in the horror canon. Phantasm is the film that kickstarted it all, combining inventive DIY horror with a berserk plot involving homicidal space midgets, heroic ice-cream men, flying spheres which drill into the brain and of course the terrifying Tall Man. Over the course of three wild sequels, Coscarelli expanded his bizarre universe in a variety of imaginative and deliriously entertaining ways – but the original set the standard.—Tom Huddleston
Buy Phantasm now on Amazon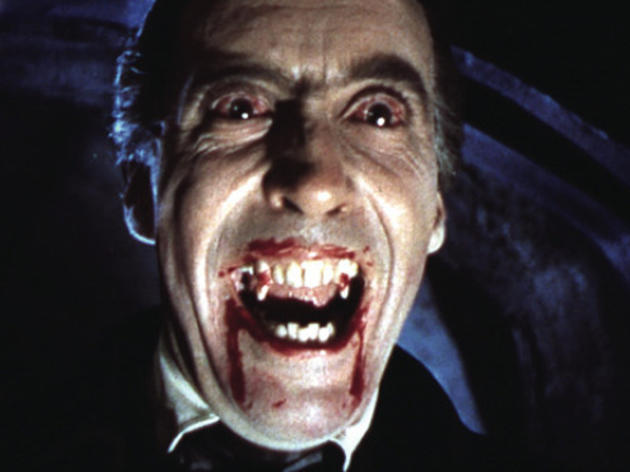 <em>Horror of Dracula</em> (1958)
Dir Terence Fisher (Christopher Lee, Peter Cushing, Michael Gough)

The British horror boom which ran from the late '50s until the early '70s received short shrift on this list – which is disappointing for great films like Curse of Frankenstein, Theatre of Blood and Death Line, but perhaps inevitable given the fact that so many films of the period have aged so poorly. But it's no surprise to see a solid placing for the film which started it all, Hammer's (for the time) groundbreakingly savage and saucy take on Stoker's classic novel, and one of the key works in the modernisation of horror. All those frilly frocks, heaving cleavages and creaky sets don't look especially modern now, but this was the film which clarified forever the link between vampires and eroticism, as embodied by Lee's stately, stalking presence as the ultimate gentleman sex fiend.—Tom Huddleston
Watch Horror of Dracula now on iTunes

Watch Horror of Dracula now at Amazon Instant Video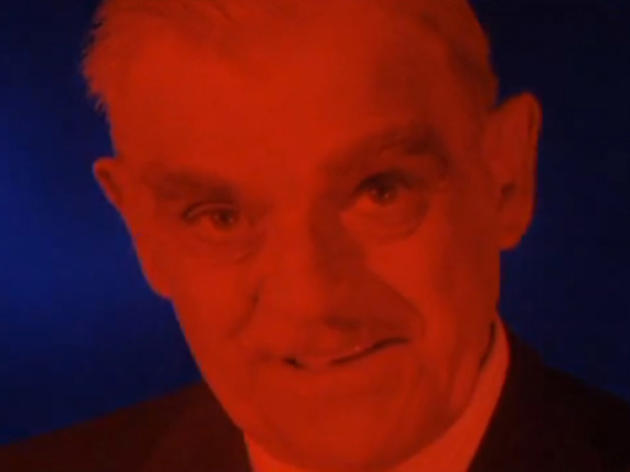 <em>Black Sabbath</em> (1963)
Dir Mario Bava (Boris Karloff, Mark Damon, Michèle Mercier)

Although anthology horror films are fiendishly difficult to pull off, in its original Italian version (as opposed to the reshuffled, re-scored travesty released in the US), Bava's bold, expressionistic use of colour and lighting imposes a stylistic consistency on this disparate trio of tales. Boris Karloff's sonorous intro and epilogue also help. The Telephone seethes with twisted eroticism, as a Parisian prostitute (Mercier) is terrified by threatening phone calls from her vengeful ex-pimp. Russian vampire lore informs The Wurdalak, which starts with the discovery of a stabbed and headless corpse, then progresses to ghoulish, atmospheric scenes of blood-sucking. A nurse who steals a valuable ring from a dead body is haunted by guilt in The Drop of Water. The visual debt owed by Argento's Suspiria and Inferno is abundantly clear.—Nigel Floyd
Buy Black Sabbath now on Amazon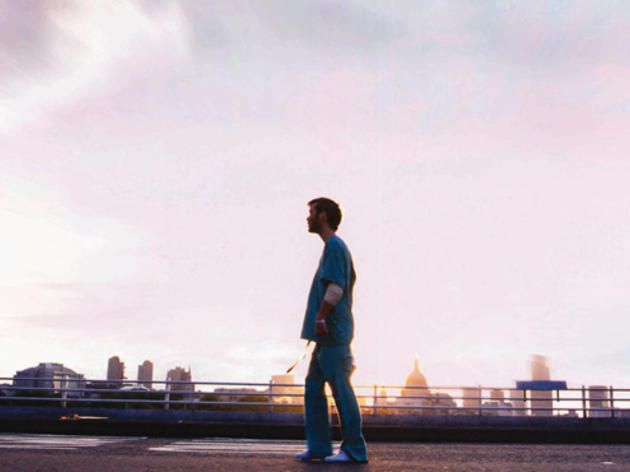 <em>28 Days Later...</em> (2002)
Dir Danny Boyle (Cillian Murphy, Naomie Harris and Christopher Eccleston)

If every generation gets the zombies its deserves, what would ours be like? Full of rage was the answer Danny Boyle came up with in 28 Days Later..., in which a group of animal liberation militants free lab chimps infected with a fatal virus. The disease quickly spreads through the British population, turning people into berserk zombies. One month later, in a London hospital, bicycle courier Jim (Cillian Murphy) wakes up from a coma, to find London cloaked in an unearthly silence. There are scenes here that will send a shiver down your spine, such as the swarm of rats running in terror from an approaching undead horde. But the real horror begins when Jim and his band of survivors reach the safety of a group of soldiers barricaded in a stately mansion up north.—Cath Clarke
Watch 28 Days Later... now on iTunes

Watch 28 Days Later... now at Amazon Instant Video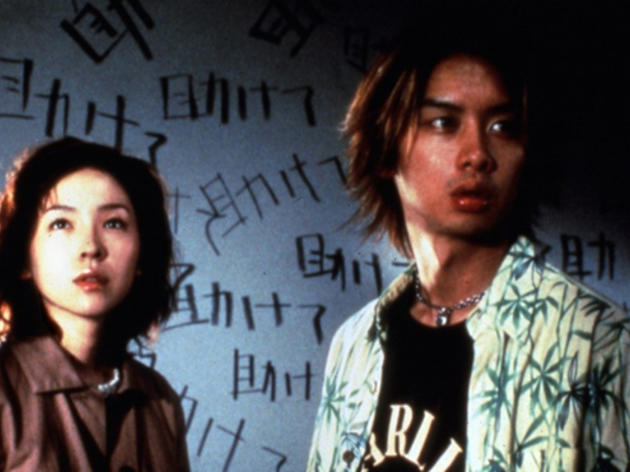 <em>Pulse (Kairo)</em> (2001)
Dir Kiyoshi Kurosawa (Kumiko Aso, Haruhiko Katô, Koyuki)

Kurosawa's cautionary philosophical tale uses the familiar tropes of dystopian sci-fi and supernatural horror to explore an internet-fixated world where online communication has eroded social cohesion, replacing personal relationships and human communication with alienated loneliness. Soul-sucking spectres appear online and spread like a virus. Seduced by cryptic messages asking, "Do you want to meet a ghost?", obsessive internet users abandon friends, family and colleagues. Withdrawing from the world, they become lethargic, depressed and ultimately suicidal. Tokyo slides towards a state of spiritual decay and social entropy. Wes Craven had a writing credit on ad director Jim Sonzero's 2006 remake, which retained the original's morbid atmosphere and apocalyptic ending but precious little else. The original Japanese title, Kairo, means "circuit".—Nigel Floyd
Watch Pulse (Kairo) now on iTunes

Watch Pulse (Kairo) now at Amazon Instant Video
50–41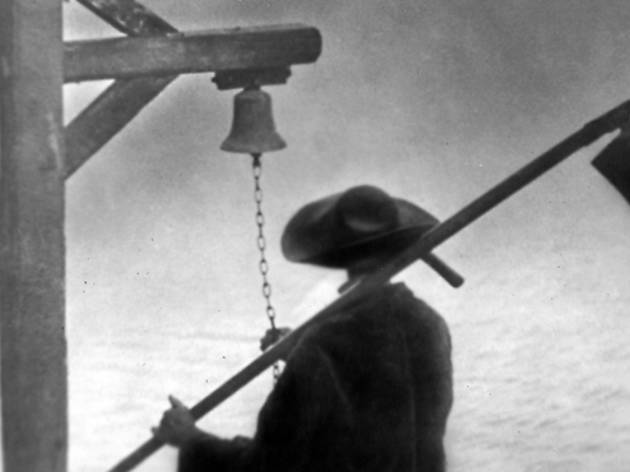 Dir Carl Theodor Dreyer (Julian West, Jan Hieronimko, Sybille Schmitz)

In 1932, the New York Times's film critic was not impressed. Vampyr, he declared, was "one of the worst films" he'd ever seen, but added grudgingly that director Carl Dreyer could always be relied upon to be different. And Vampyr is different, a film like no other. Dreyer spun his cinematic nightmare from two stories from a Sheridan Le Fanu collection. It stars Nicolas de Gunzburg (a Russian aristocrat who bankrolled the film, appearing under the alias Julian West) as an occult-obsessed young man who visits a French village haunted by a vampire. The lord of the manor dies and his young daughter is gravely ill, bite wounds to her neck. His intention, said Dreyer was "to create a daydream on the screen and to show that the horrific is not to be found around us, but in our own unconscious mind." And Vampyr is often compared to a waking dream, full of strange hallucinatory images that strike dread in audiences even today.—Cath Clarke
Watch Vampyr now at Amazon Instant Video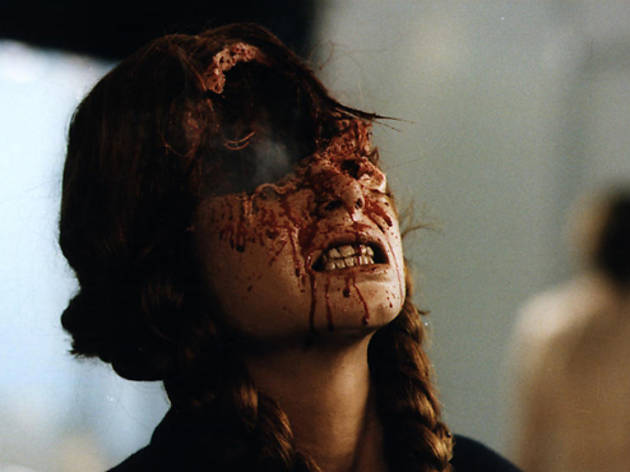 <em>The Beyond</em> (1981)
Dir Lucio Fulci (Katherine MacColl, David Warbeck)

Outside the arthouse, horror is the only cinematic genre where pure surrealism is not only acceptable but expected – and there are few more graphic examples than Fulci's bonkers bayou bloodbath The Beyond. There's a plot of sorts, but it's fairly standard: a young woman inherits a hotel which happens to have been built over a gateway to hell. But this is merely a loose framework within which Fulci goes all out to upset and horrify his audience: faces melt inexplicably, tarantulas rip out human tongues, zombies rise from the grave, eyes are repeatedly torn out. The result is more accurately nightmarish than almost any other film on this list, a true descent into the depths of meaningless, unpredictable, terrifyingly beautiful horror, with a scorpion-sharp sting in the tail.—Tom Huddleston
Buy The Beyond now on Amazon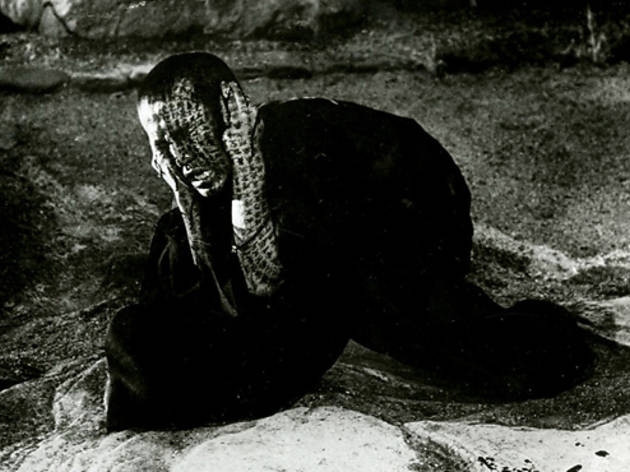 Dir Masaki Kobayashi (Tatsuya Nakadai, Rentarô Mikuni, Michiyo Aratama)

Based on traditional Japanese folk tales and filmed in ravishing wide-screen on hand-painted sets, these four stories – of raven-haired women, beautiful female spectres, blind singing monks and ghostly samurai warriors – created a template for much of the indigenous supernatural cinema that would follow. The eternally youthful wife in The Black Hair, in particular, prefigures the many raven-haired women with shadowed ivory faces found in modern J-horror movies such as Ringu. Kobayashi's stylised use of colour is more symbolic than naturalistic, and coupled with the avant garde electronic score by Toru Takemitsu, which also incorporates sampled natural sounds, it generates both a haunting atmosphere and some subtle supernatural chills.—Nigel Floyd
Buy Kwaidan now on Amazon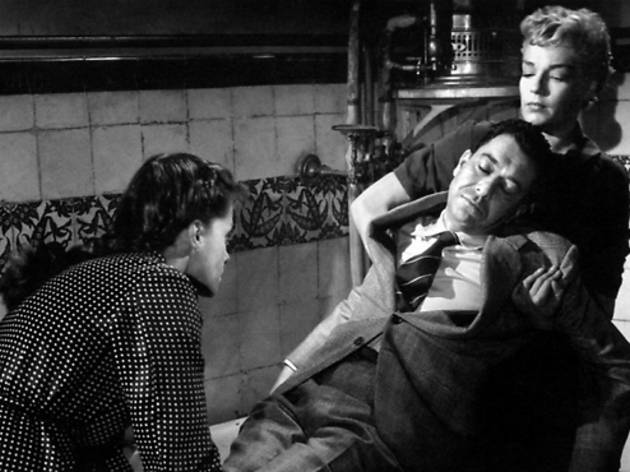 <em>Diabolique</em> (1955)
Dir Henri-Georges Clouzot (Véra Clouzot, Simone Signoret)

There's much fun to be had with French filmmaker Clouzot's boarding school-set puzzler from 1955, a suspenseful comic tease with added frights. First, there are the grotesque characters, each horrific enough in their own way, from the boo-hiss headmaster (Paul Meurisse) to his nervy wife (Vera Clouzot) and bullish mistress (Signoret). Clouzot has been tagged the "French Hitchcock", and it's a fair enough comparison: like his British counterpart, he allows for ample playfulness amid the scares. Apart from being compelling right to the final frame, the main reason why Diaboliques deserves a place in this list is the way that Clouzot continually upends us with the ambiguous aftermath of the headmaster's murder – as well as how he pulls off an unforeseeable scare late in the day.—Dave Calhoun
Buy Diabolique now on Amazon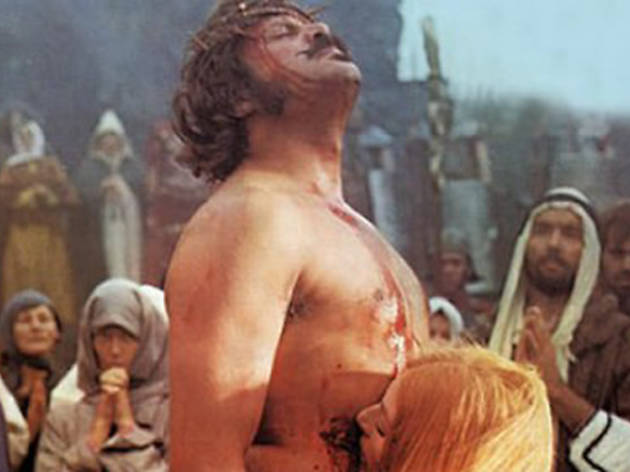 <em>The Devils</em> (1971)
Dir Ken Russell (Oliver Reed, Vanessa Redgrave)

In lesser hands, the wild theatrics and camp stylings of Ken Russell's story of religious persecution and demonic possession in seventeenth-century France would turn The Devils into no more than a fleshy, hysterical romp. But what's brilliant about The Devils is that Russell achieves a real, serious sense of fear and claustrophobia alongside the ample lunacy. Partly that's down to Reed's reserved performance – compared, at least, to the madness around him – which means that when his character, Father Grandier, is finally tortured we feel the full horror of corrupt government and wayward religious fervour directed towards him. That said, The Devils is also hugely fun, from Derek Jarman's immense, overwhelming set design to Vanessa Redgrave's vulnerable, possessed performance as Sister Jeanne. In March 2012, the BFI finally released The Devils on DVD as part of an impressive two-disc package: a fitting tribute to Russell, who died in November 2011.—Dave Calhoun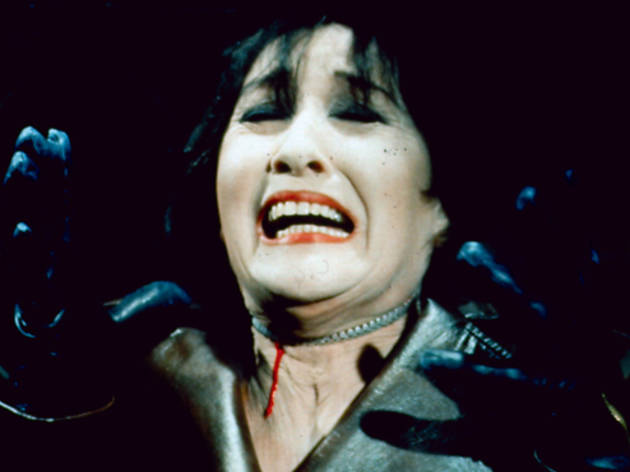 Dir Dario Argento (David Hemmings, Daria Nicolodi)

Argento fans have a tendency to divide into two camps: those who prefer his relatively straightforward, plot-driven early giallo thrillers and those who revel in the surrealistic beauty of his post-Suspiria dream-movies. Deep Red is the film which unites the two camps, combining propulsive narrative intrigue with a series of kill scenes more elaborate and expressionistic than anything the director had yet attempted. Thanks in large part to two likeable lead performances – Hemmings and Nicolodi have a real rapport as the amateur sleuths on the trail of a serial murderer – it's also Argento's most breezily enjoyable film, chucking in a fistful of witty, satirical attacks on Italian masculinity and some of the finest prog-fusion freakouts ever committed to tape.—Tom Huddleston
Watch Deep Red now on iTunes

Watch Deep Red now at Amazon Instant Video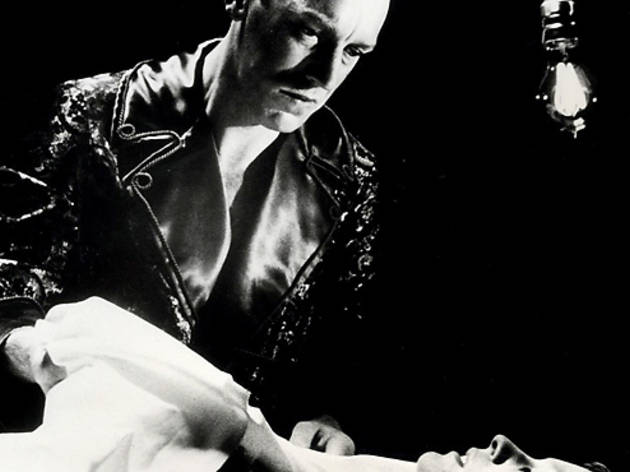 <em>Hour of the Wolf</em> (1967)
Dir Ingmar Bergman (Max von Sydow, Liv Ullmann)

It's hard to watch Swedish actor von Sydow as a tortured artist in Bergman's portrait of a man in deep crisis without thinking of the same actor's self-mocking act as a troubled painter in Woody Allen's Hannah and her Sisters (1986). This is deadly serious though: the real and imagined sit side by side and haunt each other as von Sydow's demons take over the imagery and mood of the film as his wife (Ullman) recalls this terrible period in her life. Conceived alongside Persona, Bergman offers the full horror of an artist's breakdown and crumbling of his marriage (and perhaps his wife's mind too) – all of which is presented, at times, as a full-on Gothic nightmare, with characters walking on ceilings, men appearing in hallucinations as birds and a gruesome flashback in which Von Sydow's character remembers attacking a young boy with a rock. Haunting – and even more so when you discover it emerged from Bergman's own demons and nervous breakdown in the mid-1960s.—Dave Calhoun
Buy Hour of the Wolf now on Amazon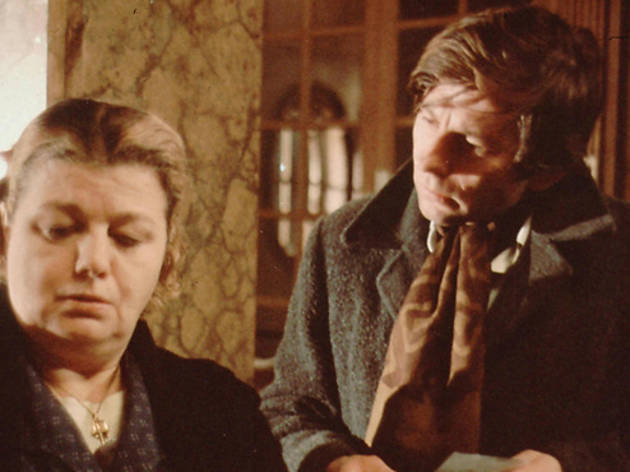 <em>The Tenant</em> (1976)
Dir Roman Polanski (Roman Polanski, Isabelle Adjani)

What is it about Polanski and confined spaces? With Repulsion, Rosemary's Baby and finally this Paris-set film, the Polish director proved himself a master of turning the humble flat into frightening domestic terrain. Here, Polanski himself plays a man who moves into an empty apartment, previously occupied by a woman (Adjani) who attempted suicide, and finds himself at the centre of a paranoid storm in which his neighbours are increasingly accusing and vicious towards him – causing his mental state to worsen as it becomes less and less clear exactly what's real and what's not. The Tenant may be set in the present, but it's hard not to impose the horror of Polanski's own childhood experiences in the Warsaw ghetto on to this story of the walls closing in on one man's world.—Dave Calhoun
Watch The Tenant now on iTunes

Watch The Tenant now at Amazon Instant Video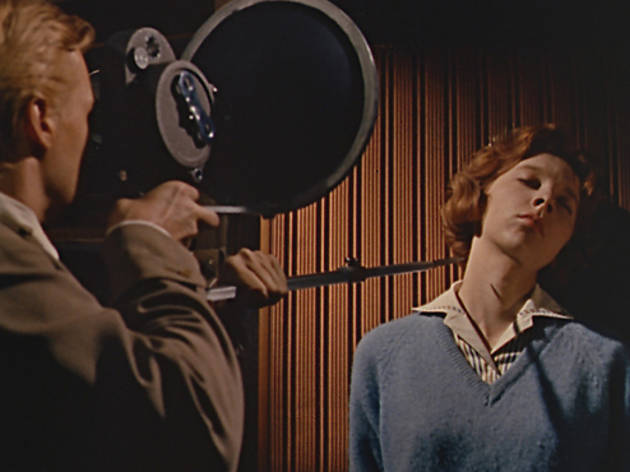 <em>Peeping Tom</em> (1960)
Dir Michael Powell (Karlheinz Böhm, Moira Shearer, Anna Massey)

Made the same year as Psycho – another film about a deranged single man – this was the film that brought Powell's career to a premature halt, so upsetting did his contemporaries find the story of a young photographer and filmmaker who disguises a murder weapon as a camera in order to trap and kill women. In retrospect, Mark Lewis (Böhm) remains a disturbing figure and his screen murders have an intimate cruelty to them – Shearer's demise in an empty film studio is especially horrible. But surely it was the most modern elements of the film – the suggestion that the camera itself is so invasive and predatory as to kill and the idea that Lewis is playing out a childhood trauma – that alienated viewers in the early 1960s and caused Powell's critics to grumble instead about its portrayal of semi-naked prostitutes? This is a great horror film about the horror of cinema itself.—Dave Calhoun
Watch Peeping Tom now on iTunes

Watch Peeping Tom now at Amazon Instant Video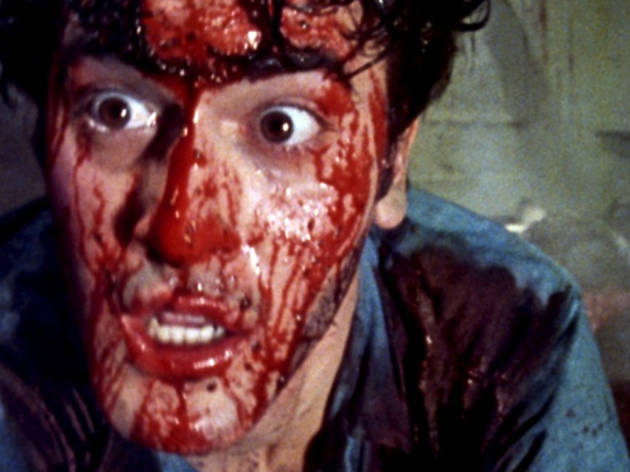 <em>The Evil Dead</em> (1981)
Dir Sam Raimi (Bruce Campbell, Ellen Sandweiss)

Low-budget DIY horror was already a force by 1981 – the Texas Chain Saw Massacre folks had shown that you could make millions with an old camera, some enthusiastic friends and a few garden tools – but the movie which took the movement to new heights was Raimi's astonishing debut. Adapting their own short Within the Woods, childhood friends Raimi, producer Robert Tapert and star Campbell secured funding from local businesses and traipsed off to the forest to make one of the most ferocious, original and unrelenting horror movies of all time. Sure, it looks a little rough around the edges now (and that still censored tree-rape scene is just unnecessarily vicious), but The Evil Dead remains an inspiration for first-time filmmakers, a testament to the power of plasticine, glue and gumption.—Tom Huddleston
Watch The Evil Dead now on iTunes

Watch The Evil Dead now at Amazon Instant Video
40–31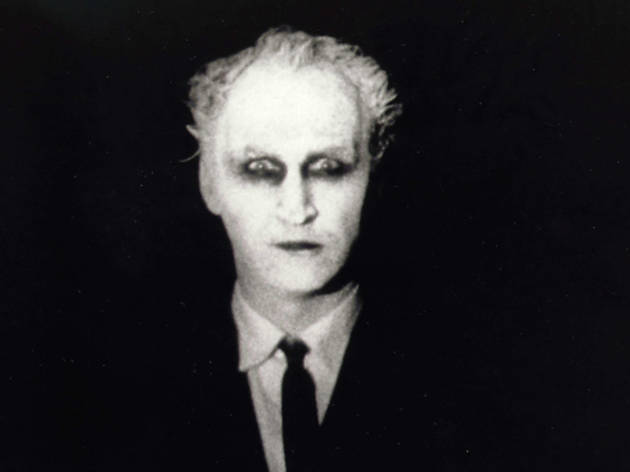 <em>Carnival of Souls</em> (1962)
Dir Herk Harvey (Candace Hilligoss, Frances Feist, Sidney Berger)

It's impossible to experience the monochrome weirdness of David Lynch's first feature, Eraserhead, or the ghoulish zombie nightmare that is George Romero's The Night of the Living Dead without recalling the eerie atmospherics, off-kilter images and disorientating dream sequences found in this influential cult movie. Emerging from a river sodden and somnambulant, Mary Henry (Hilligoss), is the sole survivor of a drag race crash, but her mental disorientation and a mysterious white-faced man later draw her to an abandoned carnival pavilion in Salt Lake City. Mary's sense of dislocation is exacerbated by episodes in which she seems to become invisible and inaudible to those around her. Shot in three weeks for a paltry $33,000, it features a creepy organ score.—Nigel Floyd
Watch Carnival of Souls now on iTunes

Watch Carnival of Souls now at Amazon Instant Video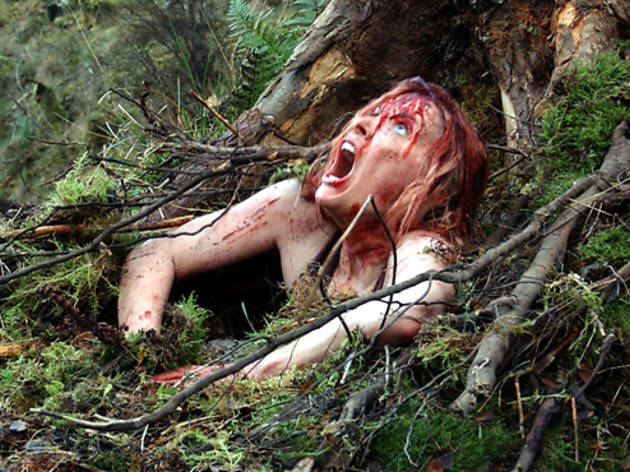 <em>The Descent</em> (2005)
Dir Neil Marshall (Shauna Macdonald, MyAnna Buring, Natalie Mendoza)

What might have been a routine "chicks with picks" movie is lent extra emotional depth by the complex group dynamics of six young women who plunge into an Appalachian cave system and discover they are not alone. As well as the cold, the dark and the claustrophobia, they find ancient, blind and ferocious predators with a highly evolved sense of smell. As the women fight to survive, they must also cope with their own half-buried secrets: betrayals surface, tensions explode and loyalties disintegrate. Still grieving for her husband and daughter, Sarah (Macdonald) is driven to the edge of madness by this blend of terror and suspicion. A smarter, nastier big sister to the blokey Dog Soldiers.—Nigel Floyd
Watch The Descent now on iTunes

Watch The Descent now at Amazon Instant Video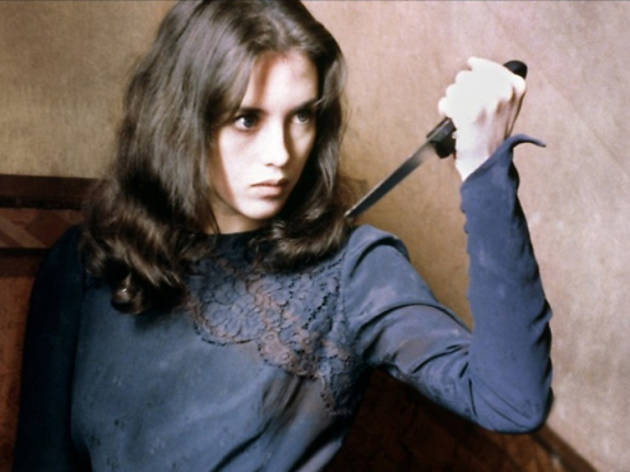 <em>Possession</em> (1981)
Dir Andrzej Zulawski (Isabelle Adjani, Sam Neill, Heinz Bennent)

Unrelenting is a word often applied to horror movies, but it's rarely appropriate: even the most extreme movies need the occasional moment of downtime to allow the audience to catch their breath. Not Possession. Zulawski's film starts relatively quietly – an expat couple living in Berlin find their marriage falling apart – and builds through a series of arguments, betrayals, unexplained occurrences, bizarre satirical interruptions and scenes of extreme horror until the intensity is almost unbearable. The lead performances are remarkable – Isabelle Adjani's explosive freakout in the metro station remains one of cinema's most devastating kicks in the face – and the script is both politically bold and emotionally draining. The effect is quite simply unique, a window into a singular form of creative insanity: it's not the characters who are possessed, but the film itself.—Tom Huddleston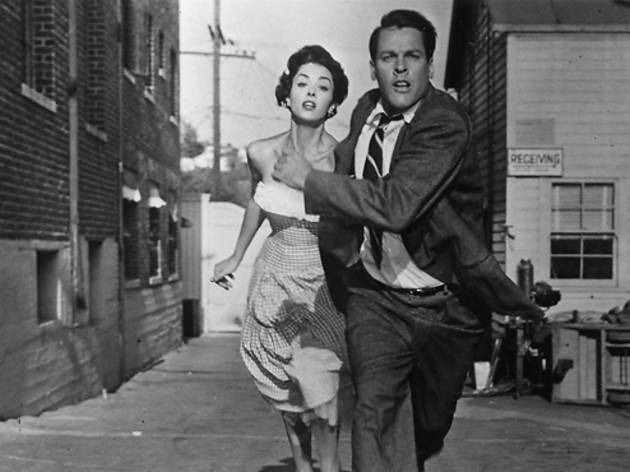 <em>Invasion of the Body Snatchers</em> (1956)
Dir Don Siegel (Kevin McCarthy, Dana Wynter)

Is it a crafty satire of all-American consumerist conformity or a conservative parable about the creeping evils of Commie infiltration? It's the open-endedness of Siegel's masterful adaptation of Jack Finney's bone-chilling novel about shape-shifting pod people which makes it so durable – it really is all things to all people. But none of this would mean a thing if it wasn't also a massively entertaining and propulsive watch: sure, the whole stiff-collar, white-picket-fence '50s thing looks a little creaky nowadays, particularly when the pipe-smoking boffins get involved, but that only adds to the otherworldliness of Siegel's vision. Then, of course, there's that dynamite ending, one of the bleakest in horror, and bold as hell for the time.—Tom Huddleston
Watch Invasion of the Body Snatchers now on iTunes

Watch Invasion of the Body Snatchers now at Amazon Instant Video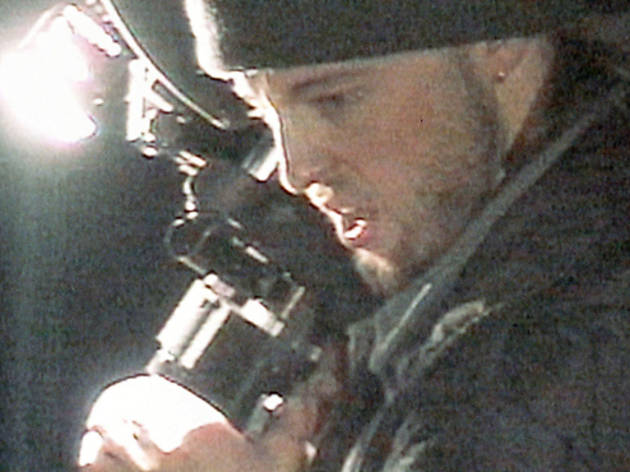 <em>The Blair Witch Project</em> (1999)
Dir Daniel Myrick, Eduardo Sánchez (Heather Donahue, Michael C. Williams, Joshua Leonard)

Although the alleged anthropological footage of Cannibal Holocaust (1980) pre-dated Myrick and Sánchez's terrifying faux documentary by nearly two decades, this film made them the founding fathers of modern "found footage" horror. Shot for $50,000 in just eight days, it purports to show an edited version of the grainy, hand-held videotape shot by missing film students Heather, Josh and Michael, while investigating the Blair Witch legend in and around Burkittsville, Maryland. There are interviews with locals, footage of the trio getting hopelessly lost in the woods, and increasingly hysterical arguments. At night, inside their flimsy tent, they are assailed by creepy scuffling and eerie screams. Crucially, since neither director was a horror nerd, they cut a highly original path through the dark woods of our imagination.—Nigel Floyd
Watch The Blair Witch Project now on iTunes

Watch The Blair Witch Project now at Amazon Instant Video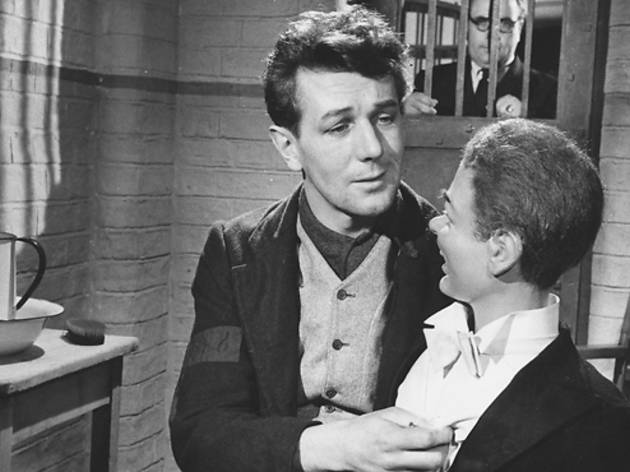 <em>Dead of Night</em> (1945)
Dirs Alberto Cavalcanti, Charles Crichton, Basil Dearden, Robert Hamer (Michael Redgrave, Googie Withers, Ralph Michael)

It's Redgrave as a ventriloquist possessed by his own dummy that most people rightly remember about this Ealing Studios anthology of horror yarns, woven together as a series of tales told by guests at a tea party at a remote cottage. The tales themselves vary in quality, but the talent involved – the cream of Ealing – remains impressive. As well as the ventriloquist's episode, the other strong segment is directed by Robert Hamer (It Always Rains on Sunday) and features a mirror that reflects another time and place. For this story, a husband (Michael) is possessed, dragged into the mirror and inspired to try and kill his wife (Withers). Horror disappeared from cinemas during the war, so this marked a return to screens for the genre.—Dave Calhoun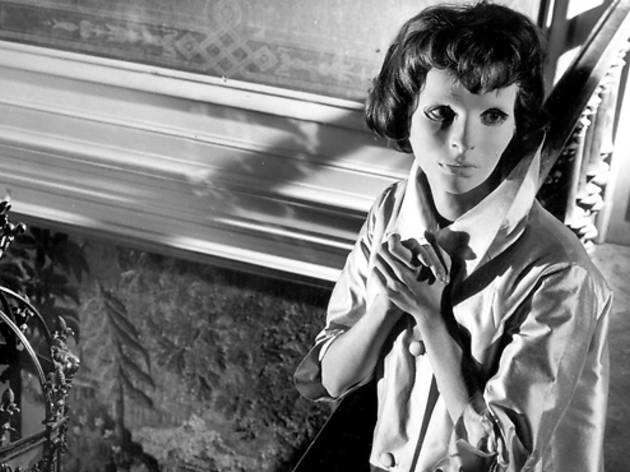 <em>Eyes Without a Face</em> (1959)
Dir Georges Franju (Edith Scob, Pierre Brasseur, Alida Valli, Juliette Mayniel)

Pedro Almodóvar's The Skin I Live In was inspired in part by Franju's clinical, monochrome movie about an obsessive professor of plastic surgery. With the help of his lover/assistant, Louise (Valli), Professeur Génessier (Brasseur) abducts and peels the faces off young women. He then grafts the victims' flayed visage on his daughter Christiane's badly scarred face, which in the meantime is hidden and protected by a featureless plastic mask. Effectively imprisoned by her father, who feels responsible for the car accident in which she was disfigured, the infantilised Christiane is like a caged baby bird waiting to find its wings. There were reports of audience members fainting during the facial surgery scenes, but for Franju this was a tale of anguish rather than a horror movie per se.—Nigel Floyd
Watch Eyes Without a Face now on iTunes

Buy Eyes Without a Face now on Amazon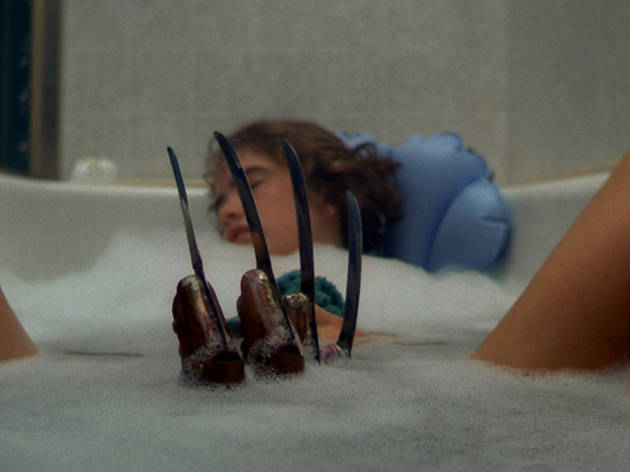 <em>A Nightmare on Elm Street</em> (1984)
Dir Wes Craven (Heather Langenkamp, Robert Englund, John Saxon)

In 1996, Wes Craven's Scream – a knowing, post modern riff on the teen slasher movie – revived the jaded cycle for a new, cine-literate generation of horror fans. Twelve years earlier, Craven had done the same, his dream-invading Freddy Krueger revitalising the tired 'kids to the slaughter cycle' that was kick-started by Friday the 13th. With his ragged, stripy sweater, battered hat and finger-knives, Old Pizza Face sliced his way into the Elm Street teens' dreams, visiting the sins of the fathers upon a new generation, and becoming an instant horror icon. Ignore the dumb ending imposed by crass New Line executives, but look out for the scene where Nancy (Langenkamp) warns her boyfriend Glen (Johnny Depp), "Whatever you do, don't fall asleep."—Nigel Floyd
Watch A Nightmare on Elm Street now on iTunes

Watch A Nightmare on Elm Street now at Amazon Instant Video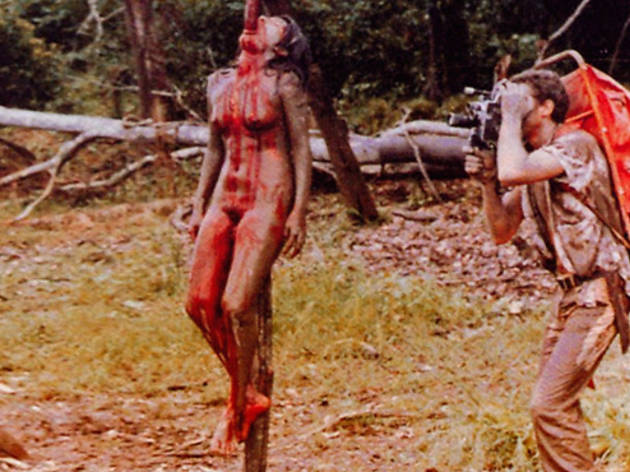 <em>Cannibal Holocaust</em> (1979)
Dir Ruggero Deodato (Francesca Ciardi, Perry Pirkanen)

One of the few "video nasties" that lives down to its provocative title and lurid cover art. Yet for all its crude excesses – a foetus is ripped from its mother's womb, a tortoise is skinned alive, genitals are sliced off – Cannibal Holocaust does achieve an undeniable visceral intensity. This is largely due to Deodato's pioneering use of the faux-documentary technique now adopted by every "found footage" horror film, from Blair Witch onwards. After witnessing the barbaric practices of an Amazonian tribe, sensation-seeking American documentary filmmakers develop a taste for rape and murder. For all its graphic depictions of cruelty and torture, the most appalling thing about this cannibalistic carnage is the laughable way that it purports to condemn the exploitative violence that it so obviously delights in depicting.—Nigel Floyd
Buy Cannibal Holocaust now on Amazon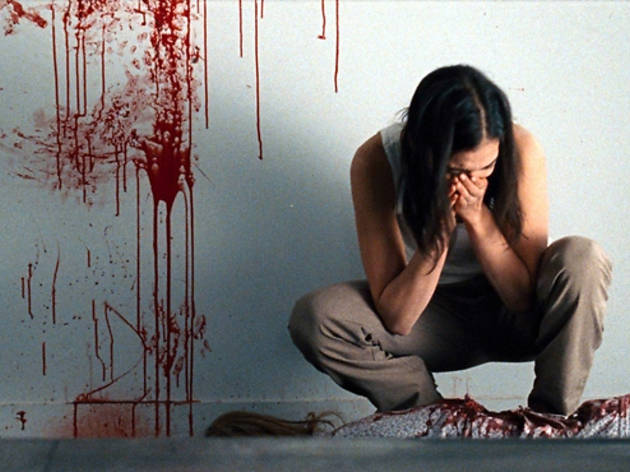 Dir Pascal Laugier (Mylene Jampanoi, Morjana Alaoiu)

No Saw. No Hostel. One of the biggest surprises thrown up by the Time Out horror poll is that none of the torture-porn horrors of the past decade crept into the list… except Martyrs. Pascal Laugier's unrelenting, nastily effective film does, perhaps, show the Americans how to properly do torture (try watching metal screws being pulled out of a young woman's skull). It opens with a terrifying scene: a girl of about 11, her hair hacked short, running out of an abandoned abattoir, soaked in dried blood. Cut to fifteen years later, and the girl is out for revenge against her torturers – who, it turns out, are members of a martyrdom cult. If that has you reaching for a bucket, wait for the American remake; it's being produced by makers of Twilight and is likely to be a tad less nihilistic.—Cath Clarke
Buy Martyrs now on Amazon