Heads up! We're working hard to be accurate – but these are unusual times, so please always check before heading out.
8 Los Angeles theater companies to see in 2014
2014 will be a big year for Los Angeles theater and these 8 companies are the ones to watch. Might we suggest you grab tickets now?
We're pretty lucky here in Southern California—there's certainly no lack of high-class entertainment. Fine theater productions happen all across LA, from Hollywood to the Valley, to Pasadena and Boyle Heights. The region's vibrant stage companies satiate the appetites of theater lovers with ongoing rosters of new plays, old standards, classic works and culturally revelant fare. You may not even need to leave your 'hood to get to a major performing arts centers—and great storefront theater is probably happening around the corner wherever you live. 2014 feels full of promise, with some of the finest companies in the city offering a slate of thrilling theater and dance (we couldn't resist including one of LA's most exciting and theatrical dance companies). Keep an eye out for these eight LA companies this year.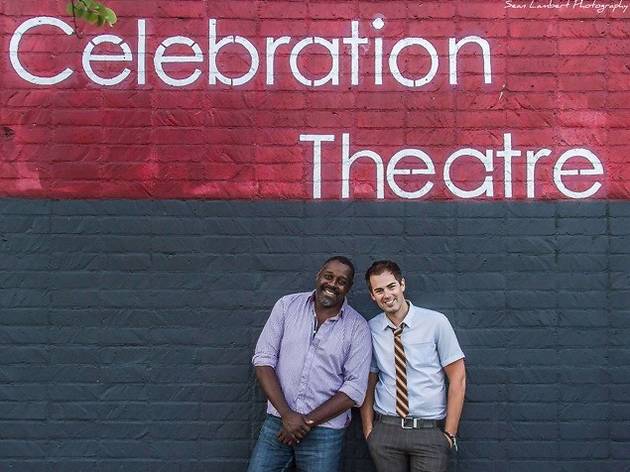 Celebration Theatre has been producing LGBTQ shows for the past 31 years and every year, their season presents innovative, provocative and relevant works. They challenge society's perception of the often marginalized and misunderstood community and also give a vibrant voice to the LGBTQ experience and identity. A recent steep rent hike pushed the West Hollywood-based company out of their Santa Monica Boulevard space and saw Celebration take up residency at the more spacious and parking-friendly Atwater Village Theatre district. On Feb. 4, Celebration Theatre is staging "Tonya & Nancy: The Rock Opera" at King King nightclub. It's a benefit for the company, coinciding (appropriately) with the 2014 Winter Olympics in Sochi.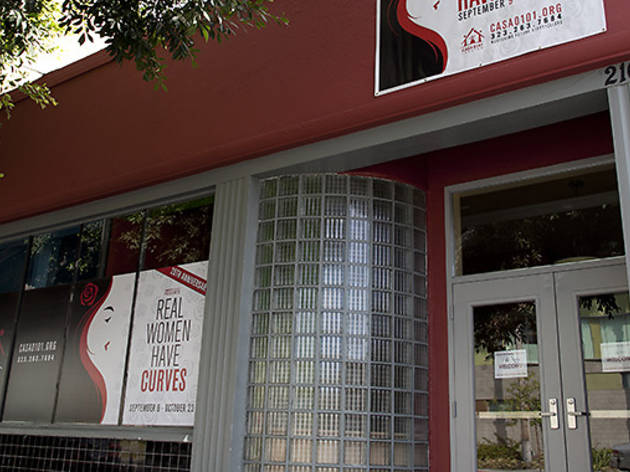 CASA 0101 in Boyle Heights was founded in 2000 by Josefina Lopez, the author of Real Women Have Curves, and has since established itself as a leading arts venue on the Eastside, presenting theatrical productions, film fests, and other special events year-round. It's also more than a place to see great theater in a neighborhood storefront—CASA 0101 also offers free classes in acting and other arts disciplines for youth, as well as free and low-cost classes for adults in acting and writing. Right now, you can see the world premiere of "A Cat Named Mercy," a drama about aging, healthcare and an ethical crossroads.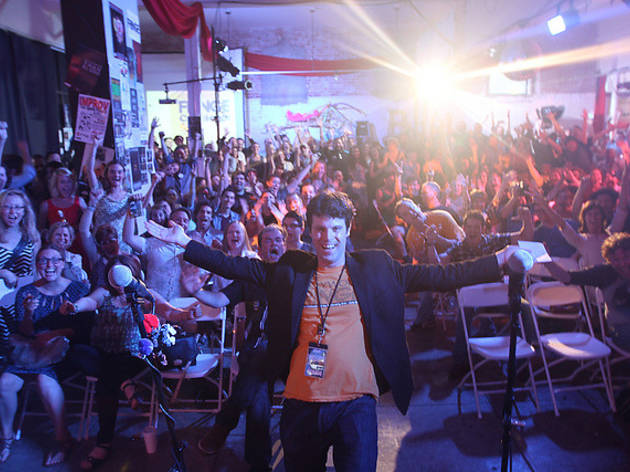 Photograph: Victoria Steger, courtesy of the Hollywood Fringe Festival
Hollywood Fringe Festival
If you really want to immerse yourself in local and international theater, you can't miss the Hollywood Fringe Festival in June. The lively fest has been growing since its inaugural year in 2010, when Artistic Director Ben Hill and his tireless team first carved out a space in the LA arts calendar. Their intention of becoming an annual celebration of the emerging arts and a theatrical extravaganza was met, and the highly popular event is now approaching its fifth summer. Savvily concentrating an abundance of theatrical energy within one geographical area—central Hollywood—the 2013 fest saw more than 200 shows at over a dozen Hollywood venues with an astonishing 25,000 seats filled. In 2014, expect one-person shows, new musicals, comedies and edgy dramas to descend on Hollywood once again.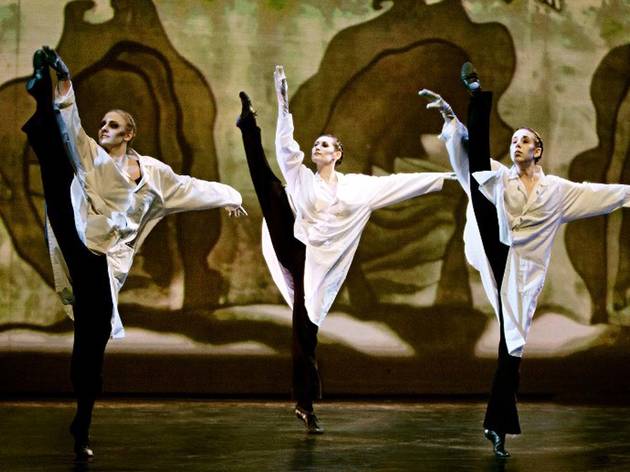 Photograph: Bruno O'Hara, courtesy of Astra Dance Company
A talented troupe of seventeen neoclassical dancers, contortionists and circus artists, the Astra Dance Company recently interpreted the twisted, sinister plot and expressionistic style of the 1920's silent horror film classic The Cabinet of Dr. Caligari as a gorgeous if disquieting acrobatic ballet. This melodramatic tale of murder and mystery was Astra's third full production since their formation in 2005. An ambitious work, the combination of bold choreography, original music and ethereal costuming created vivid sequences and alluring drama. While no new modern ballet productions have yet been announced, this dance company is definitely one to watch.