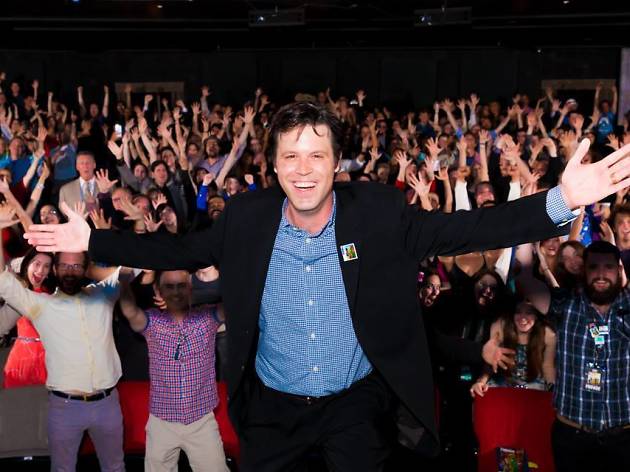 A guide to the Hollywood Fringe Festival
Celebrate Los Angeles' vast performing arts scene by participating in the Hollywood Fringe Festival—here's how
Los Angeles isn't just a melting pot of cultures, it's a melting pot of talent. From the city's essential museums and art galleries to its best performing arts centers, there's an abundance of talent to be tapped into. Hoping to do just that is the Hollywood Fringe Festival, an annual event that brings Angelenos together every June to celebrate the performing arts community in L.A. Parks, bars, churches and other venues throughout the city will become hotspots for local performances of all kinds.
When is the Hollywood Fringe Festival?
The Hollywood Fringe Festival will take place June 8-25, 2017.
Where does it take place?
A full list of participating venues can be found here.
What shows are being presented as part of the festival?
There will be more than 2,000 performances taking place throughout the festival. A full calendar of events can be found here.
How much are tickets?
Ticket prices vary for each show.
How can I participate?
If you want to participate by creating a show for the festival, click here to find out how.
10 shows to see at the Hollywood Fringe Festival
Find more shows in L.A.
Move over Broadway, Los Angeles has some of the best theaters and performing arts centers in the nation. Whether you're looking for intimate and avant garde or sweeping orchestral maneuvers and lively musicals, there's a wide range of venues and shows at each performing arts center to suit every taste. So pair a show with dinner at a romantic restaurant for the ultimate date night, or take your kids out for a family-friendly affair—whatever you do, add seeing a show at one of these places onto your things to do list.
Best selling Time Out Offers