The best Hollywood Sign tours
Whether by foot or helicopter, consider taking one of these Hollywood Sign tours for the perfect viewpoint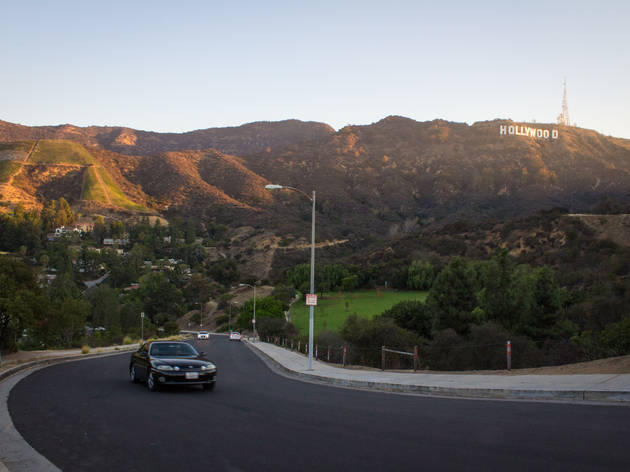 Whether by foot or car, there's no wrong way to see the Hollywood Sign—except for trespassing onto the area in front of the sign itself. But if you don't feel like hiking or navigating windy Hollywood Hills streets, consider embarking on a Hollywood Sign tour. Most L.A. attraction-spanning itineraries include a stop at the Hollywood icon, but if you're specifically looking for a Hollywood Sign tour, consider one of these options.
5 Hollywood sign tours to take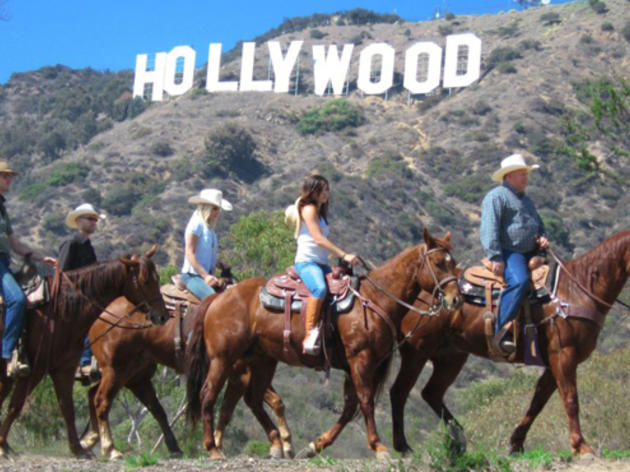 If you keep driving up Beachwood Drive in search of the Hollywood Sign, eventually you'll hit a dead end at Sunset Ranch Hollywood's cluster of horse stables. The ranch offers a variety of daily trail rides through Griffith Park. Pricier and longer rides include meals or a trek to the top of the park or Mt. Lee, but even the basic one-hour ride lets you snag a close-up look at the Hollywood Sign along with sweeping views of the hills and L.A. cityscape below.

$50-$125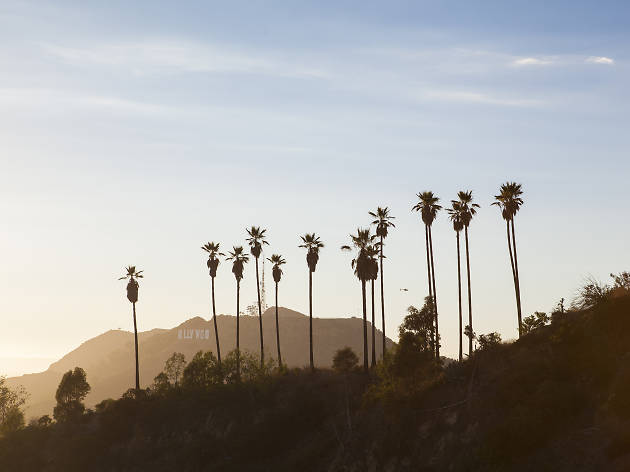 Photograph: Jakob N. Layman
If you want to work for your view, Hikes and Bikes L.A. operates guided tours that'll stretch out those calf muscles. Most notably, the company offers both a daytime and sunset hike that starts at the Greek Theatre and winds up through Griffith Park and to the Griffith Observatory—with vistas of the Hollywood Sign along the way.

$52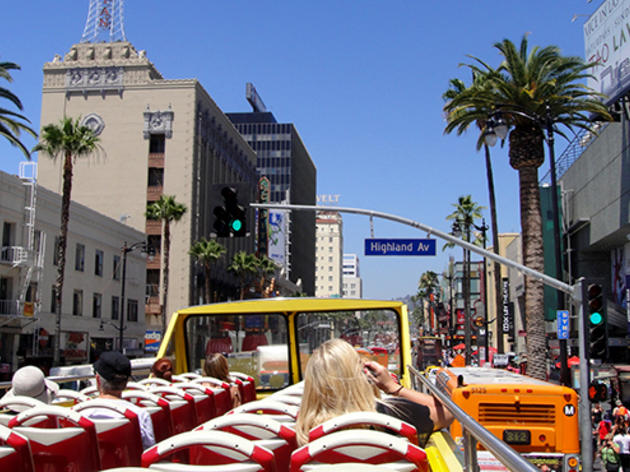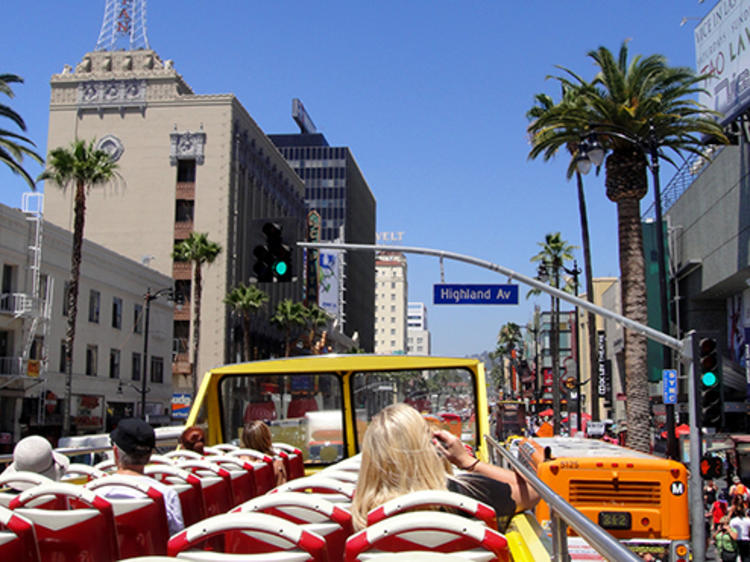 Photograph: Michael Juliano
Starline Tours operates an entire network of double-decker bus circuits across the city, from Downtown to Santa Monica. While you can see the sign from afar through that signature service, you'll need to opt for one the company's smaller tours—from movie star homes to a city-spanning trip—to get closer to the Hollywood Sign.

$50-$105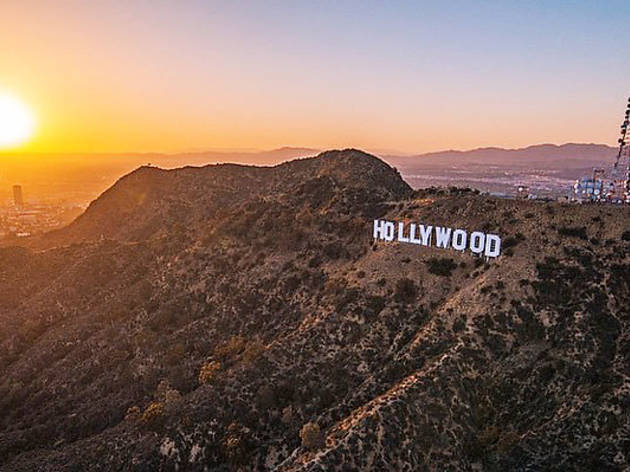 Forget buses and bipedal transportation and head to the skies. Elite Helicopter Tours charters helicopter trips over L.A. that stretch from the coastline to Downtown. Its 30- to 90-minute tours include a slate of aerial viewpoints, including ones of the Hollywood Sign.

$160-$450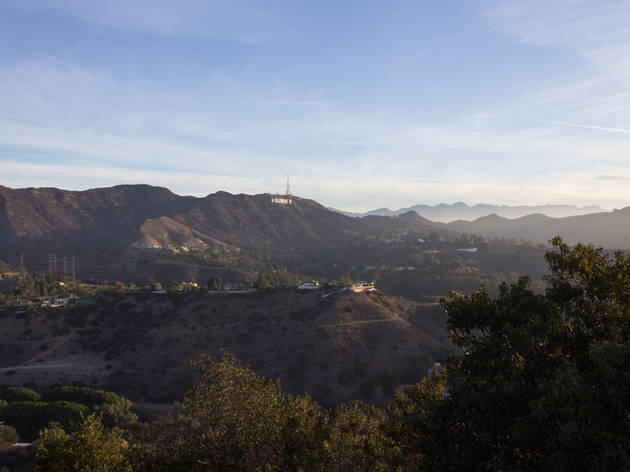 Photograph: Michael Juliano
Walk anywhere on Hollywood Boulevard and you're sure to be stopped by someone hawking a discounted van tour. The dime-a-dozen tours are everywhere, but Ultimate Hollywood Tours has managed to establish itself as one of the least-shady operators. Its basic two-hour tour includes a photo op with the Hollywood Sign in the background.

$39
Looking to see more than just the sign?
When you're done at the Hollywood Sign, check out one of these Hollywood tours.