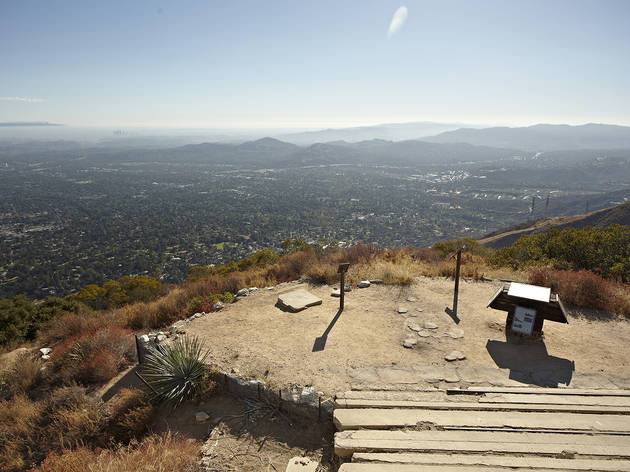 The best hikes in L.A. for dramatic city views
With secluded mountain treks and unparalleled people-watching, these are the best hikes in L.A. with a view
Los Angeles is blessed with sunny weather nearly year-round and a geographical location that allows you to hit some of the best beaches and mountains in the state in the same day. So yes, there are plenty of things to do outside here, but there's one thing that tops many Angelenos' lists: hiking. So next time you're looking for a beautiful view of the city, don't head to a rooftop bar; instead, lace up your hiking boots and head out onto the trail for these things to do. Whether you're more cityscape gawker or ocean gazer, we've got the trek for you in this list of the best hikes in L.A.—with views.
6 best hikes in L.A. with stunning views
Looking for more hikes in L.A.?
Here are the hiking trails in L.A. that'll keep you cool by journey's end with some of the area's most impressive waterfalls.
See the best hiking trails in America
Hit one of these epic hiking trails to experience some of America's most iconic and dramatic landscapes at ground level