Eight things to look forward to in L.A. in 2018
Why will this year rule? Let us count (just a few) of the ways.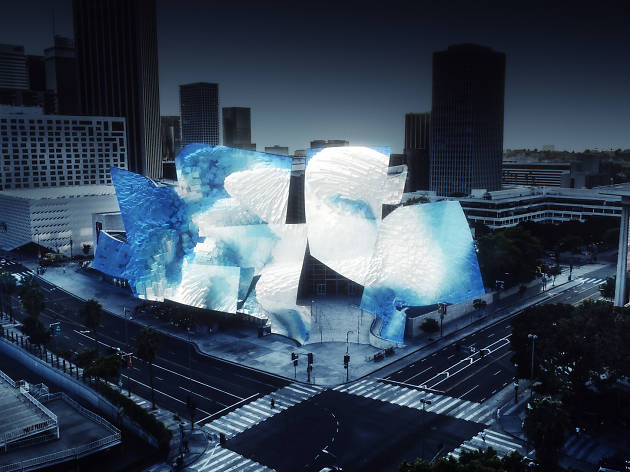 1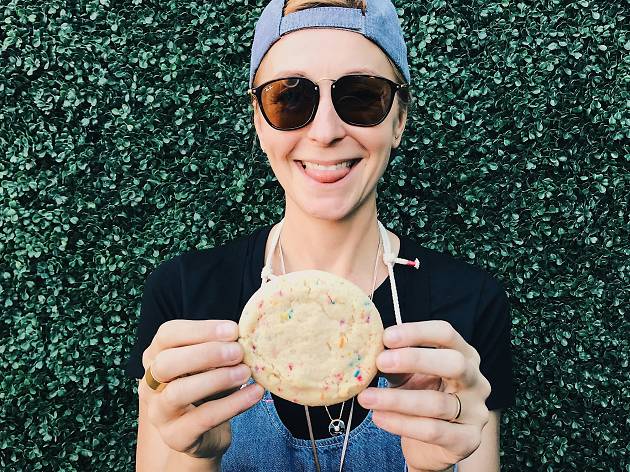 Photograph: Stephanie Breijo
Some of the nation's best chefs are making marks on L.A.
Christina Tosi
Birthday-cake truffles, cookies, crack pie and cereal-milk soft serve are heading our way, as soon as Christina Tosi's Milk Bar opens its largest location yet: a 4,000-square-foot bakery, cooking school and retail operation.
Milk Bar, 7150 MelroseAve (milkbarstore.com). Opens Feb/Mar.
David Chang
Forget the ramen. David Chang of Momofuku fame just launched his first Los Angeles restaurant, and true to his word, the Asian-leaning menu is unlike any of his previous concepts. Majordōmo is meaty, produce-driven and inspired by L.A.'s diverse foodscape, complete with small plates and family-style platters alike.
Majordōmo, 1725 Naud St (majordomo.la). Now open.
Adam Perry Lang
Angelenos lined up around the block at Jimmy Kimmel's backlot for a taste of Adam Perry Lang's beef ribs. Finally, this French-trained BBQ master opens his first full-service restaurant, APL, in our fair city. Expect dry-aged steaks and hand-forged knives in this reimagination of steak houses of the 19th and early-20th centuries.
APL Restaurant, 1680 N Vine St (aplrestaurant.com). Opens spring 2018.
Daniel Humm
It's not every year that a world-class hotel—and chef—plant their flags in your city, which makes 2018 exciting for NoMad enthusiasts (i.e. all of us, now that four out of five of its dining concepts are open). The Downtown digs have a formal mezzanine restaurant, an Italian coffeeshop, an ambitious lobby bar and a "casually elegant" lobby restaurant, all from Michelin- starred chef Daniel Humm and his team. This spring, look for a lush indoor-outdoor rooftop bar.
NoMad, 649 S Olive St (thenomadhotel.com/los-angeles). Opens Jan 21.
—Stephanie Breijo
2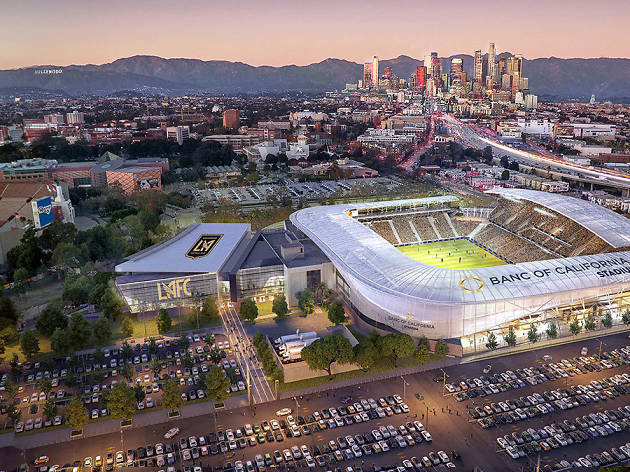 Photograph: Courtesy LAFC
Los Angeles Football Club plays its inaugural season.
A second Major League Soccer team arrives in Los Angeles when the LAFC plays its inaugural home game at Exposition Park's new Banc of California Stadium on April 29.
3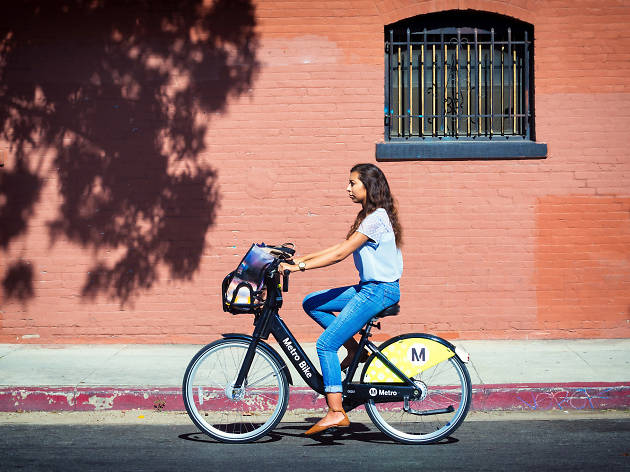 Photograph: Courtesy Steve Hymon/Metro.
Metro Bike Share rolls out in Culver City.
4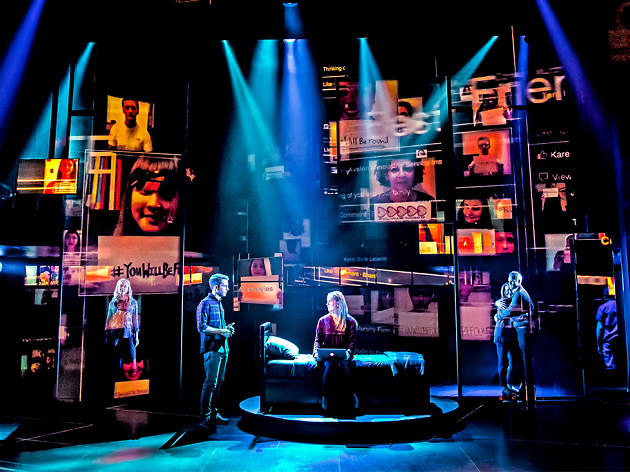 Photograph: Matthew Murphy
The "Dear Evan Hansen" tour comes to L.A.
5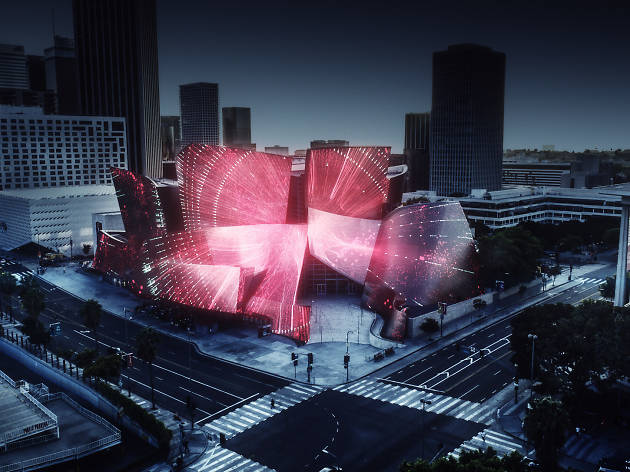 Photograph: Courtesy LA Phil
The LA Phil marks a milestone with a birthday bash.
To kick off its 100th season, the LA Phil joins forces with CicLAvia for a car-free, music-filled fest that stretches from Downtown's Walt Disney Concert Hall to the orchestra's summer home at the Hollywood Bowl. "We wanted to thank the communities that make up our beloved home and bring the music of the LA Phil out of the concert hall for everyone to enjoy," says Summer Bjork, the LA Phil's centennial director. The day culminates in a free Gustavo Dudamel–conducted concert at the Bowl. At the same time, the exterior of Disney Hall will be bathed in L.A. artist Refik Anadol's vibrant projections as part of WDCH Dreams (Sept 27–Oct 6).
—Michael Juliano
6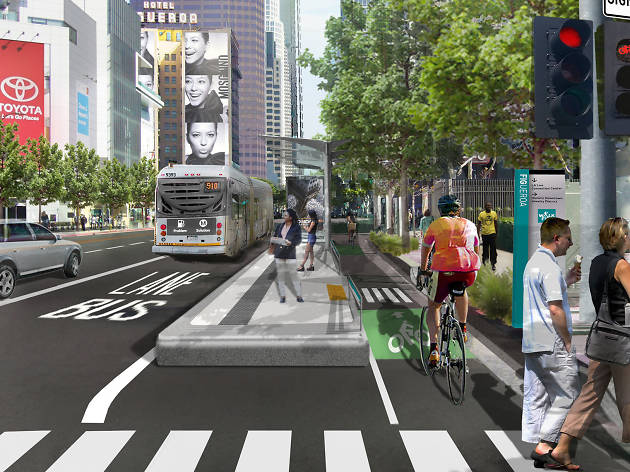 Photograph: Courtesy City of L.A.
MyFigueroa transforms a stretch of Fig.
The $20 million project to make Figueroa Street more bike- and pedestrian-friendly between Exposition Park and Downtown Los Angeles, will be completed by the spring.
7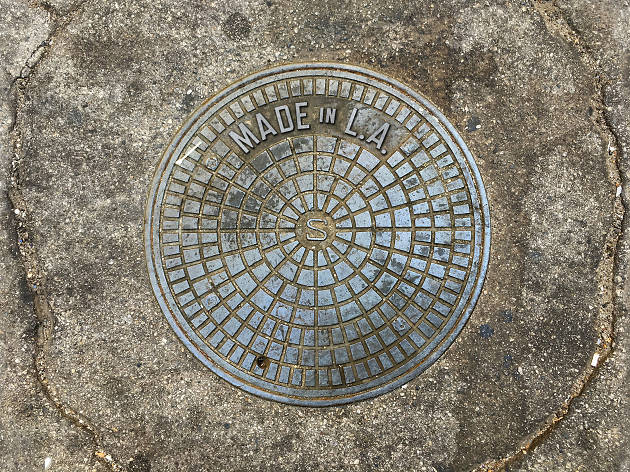 Photograph: Courtesy Hammer Museum
L.A.'s most exciting emerging and under- recognized artists will be on view at the Hammer Museum's biennial, "Made in L.A," from June 3 to September 2.
8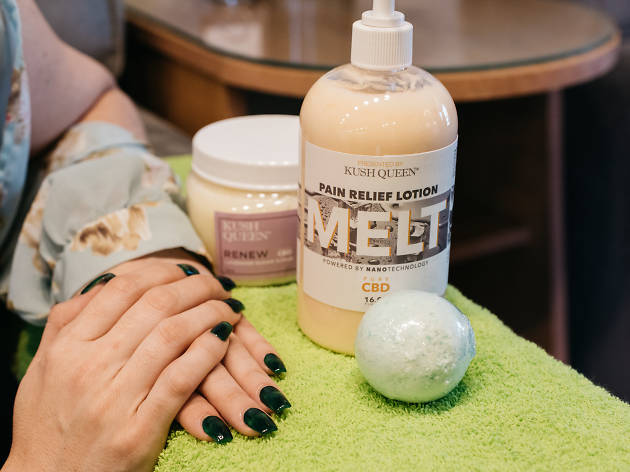 Photograph: Courtesy Bellacures
Cannabis will creep into beauty and wellness routines.
Yoga
At Lit Yoga studio in Venice, each class begins with a short tea ceremony, during which cannabis may be consumed. According to founder Hannah Mason, "Cannabis has a quality that brings people internal and more into their bodies, so we find...it allows [students] to be more present with their bodily sensations."
Mani-pedis
Nail salon Bellacures offers mani-pedis enhanced with CBD-infused Kush Queen products, including bath bombs, scrubs and pain-relief lotions. It won't get you high, but expect to feel loose and limber. Manicures and pedicures can be booked online or at any of Bellacures's six L.A. locations.
Salves & lotions
Bridgett Davis, founder of Big Momma's Legacy, uses recipes perfected by her great-grandmother, Big Momma, then incorporates the whole cannabis plant. Black pepper, turmeric and sage give the products a pleasant, savory scent and cause a warming sensation when applied.
Face oils & serums
Humboldt-headquartered Kiskanu's face oil contains rose geranium, calendula and wild carrot—plus THC. Founding partner Gretchen Miller says the oil is "super moisturizing" and may help with muscle tension, blemishes and inflammation. Kiskanu also makes topical salves, suppositories and a personal lubricant.
—Juliet Bennett Rylah