LA's first catfé is upon us
Friends, there is a café full of kittens waiting for you in Chinatown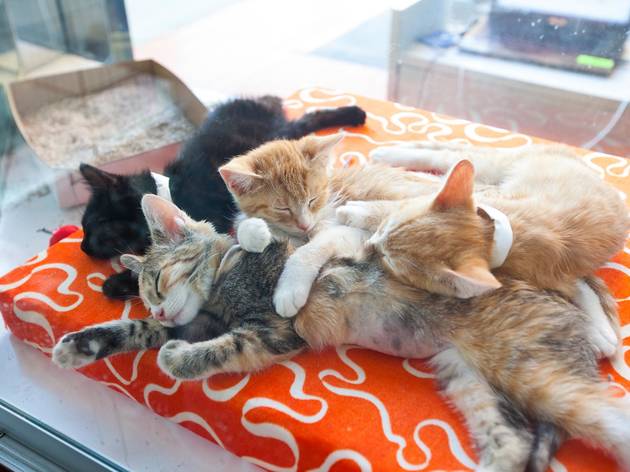 1/26
Photograph: Jakob N. Layman
Catfé in Chinatown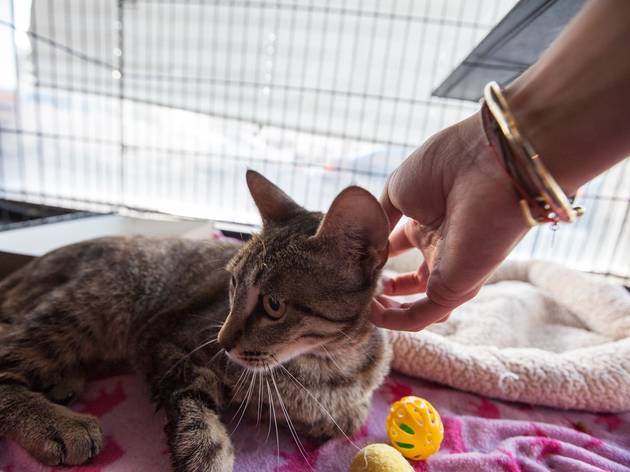 2/26
Photograph: Jakob N. Layman
Catfé in Chinatown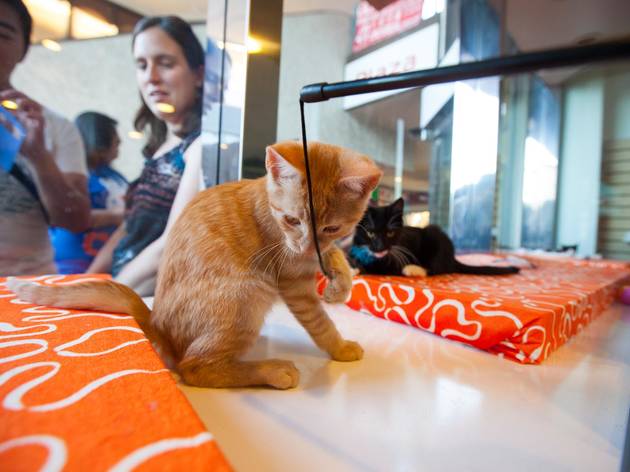 3/26
Photograph: Jakob N. Layman
Catfé in Chinatown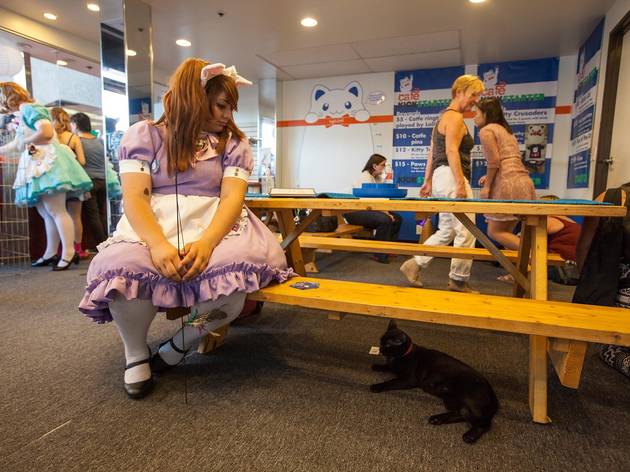 4/26
Photograph: Jakob N. Layman
Catfé in Chinatown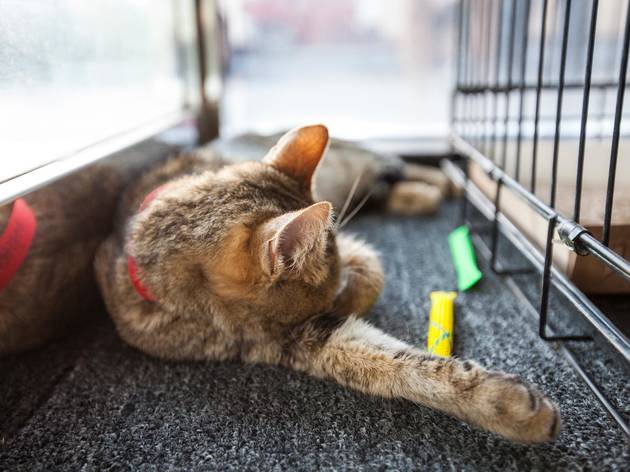 5/26
Photograph: Jakob N. Layman
Catfé in Chinatown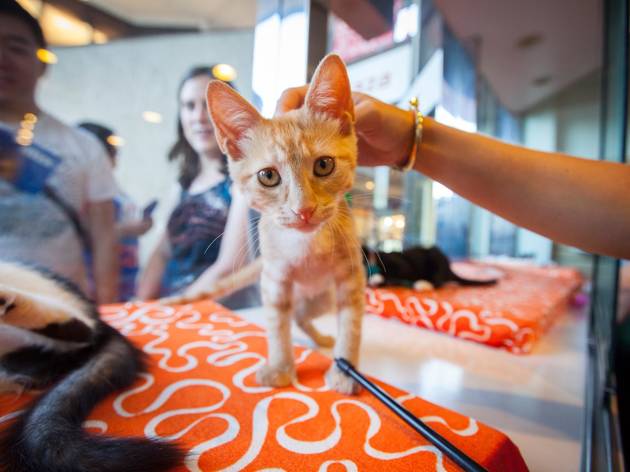 6/26
Photograph: Jakob N. Layman
Catfé in Chinatown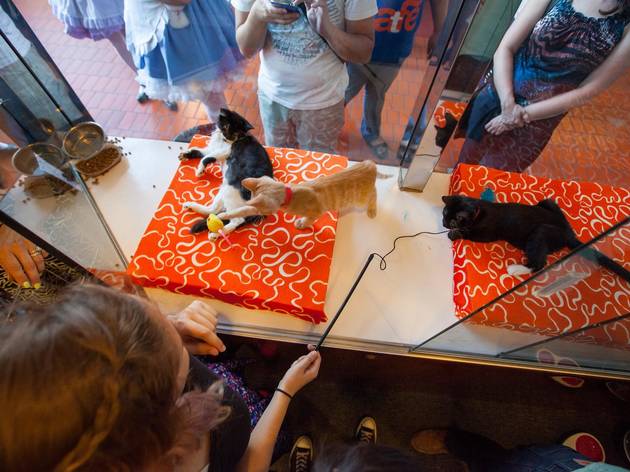 7/26
Photograph: Jakob N. Layman
Catfé in Chinatown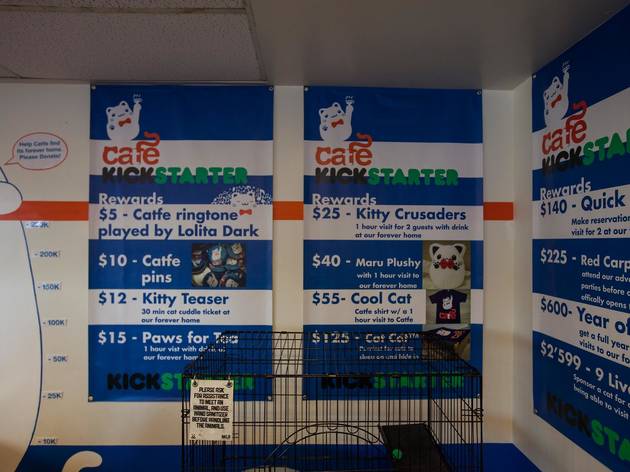 8/26
Photograph: Jakob N. Layman
Catfé in Chinatown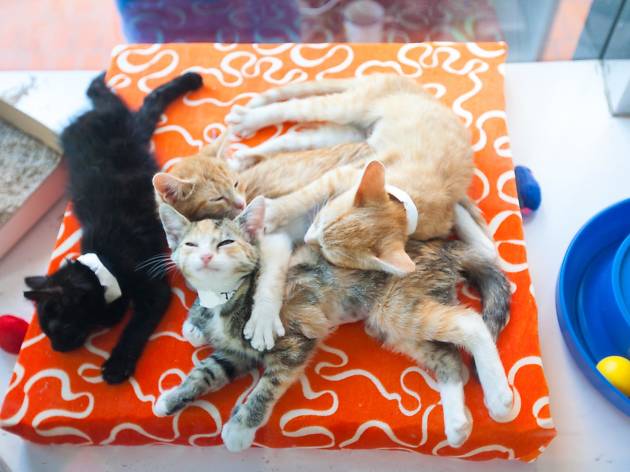 9/26
Photograph: Jakob N. Layman
Catfé in Chinatown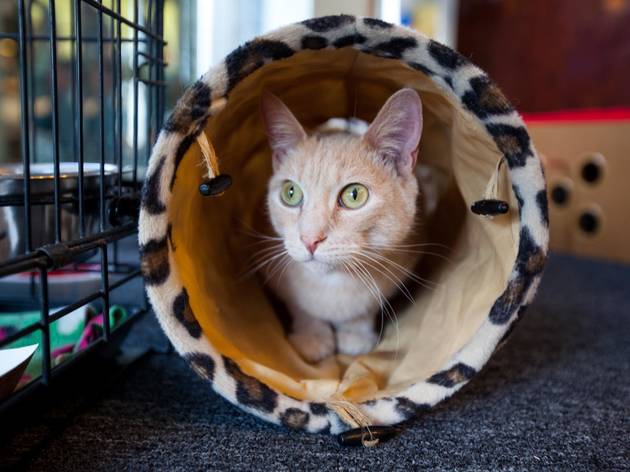 10/26
Photograph: Jakob N. Layman
Catfé in Chinatown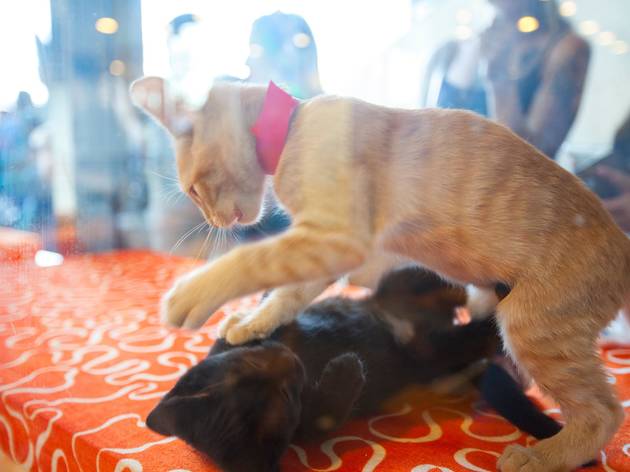 11/26
Photograph: Jakob N. Layman
Catfé in Chinatown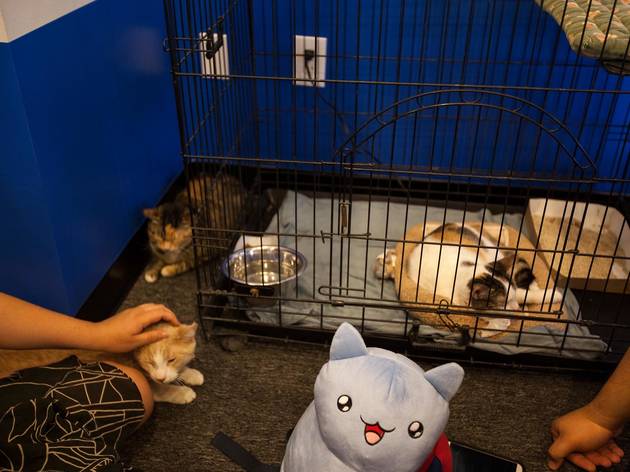 12/26
Photograph: Jakob N. Layman
Catfé in Chinatown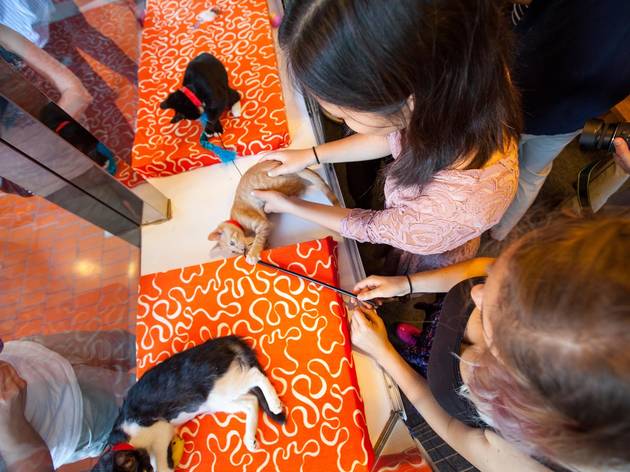 13/26
Photograph: Jakob N. Layman
Catfé in Chinatown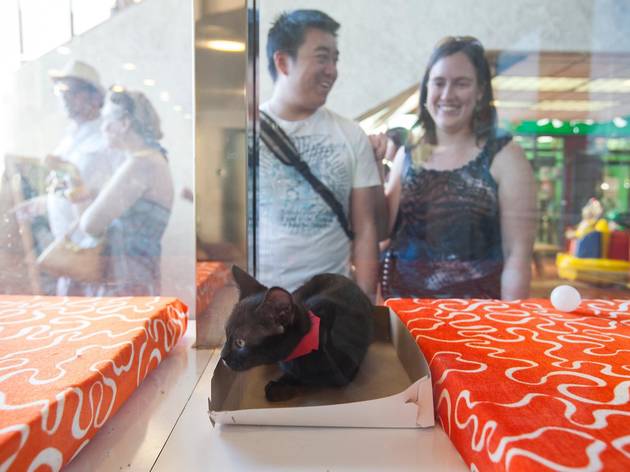 14/26
Photograph: Jakob N. Layman
Catfé in Chinatown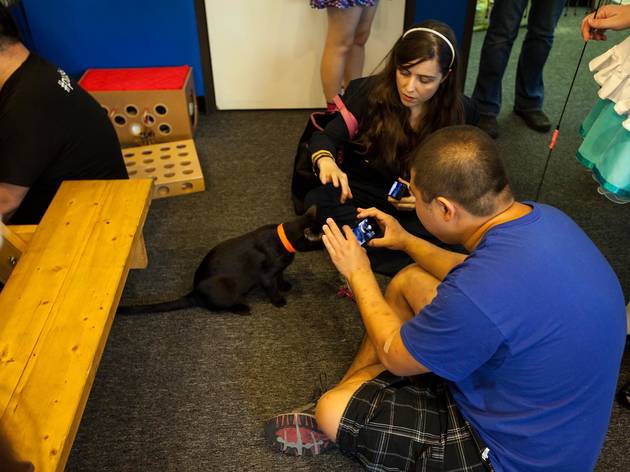 15/26
Photograph: Jakob N. Layman
Catfé in Chinatown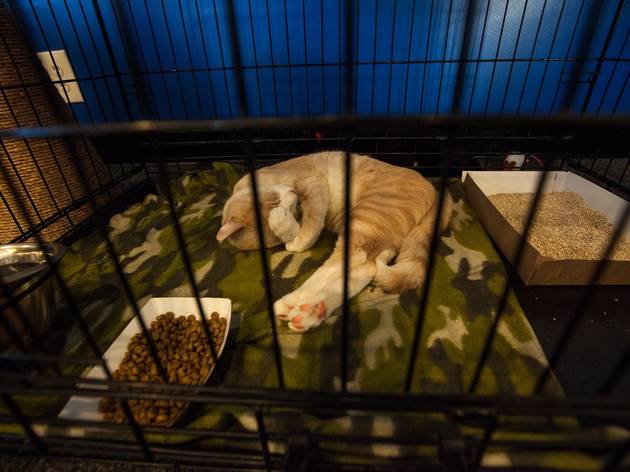 16/26
Photograph: Jakob N. Layman
Catfé in Chinatown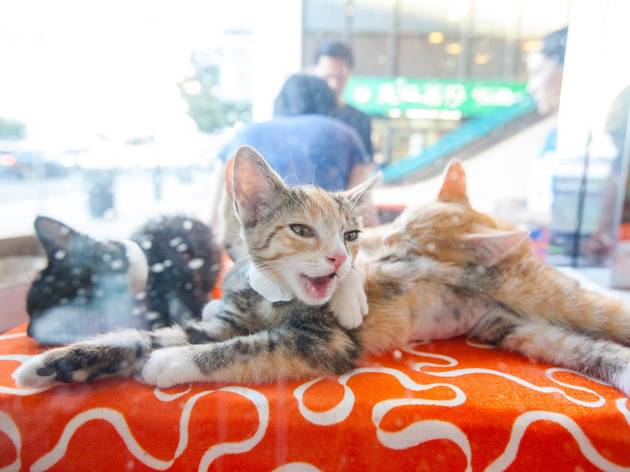 17/26
Photograph: Jakob N. Layman
Catfé in Chinatown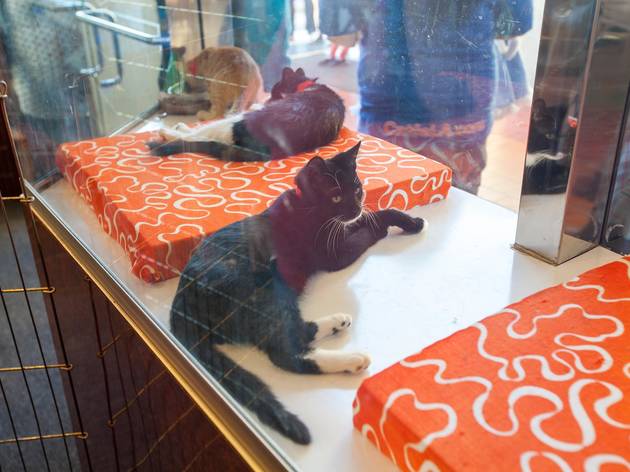 18/26
Photograph: Jakob N. Layman
Catfé in Chinatown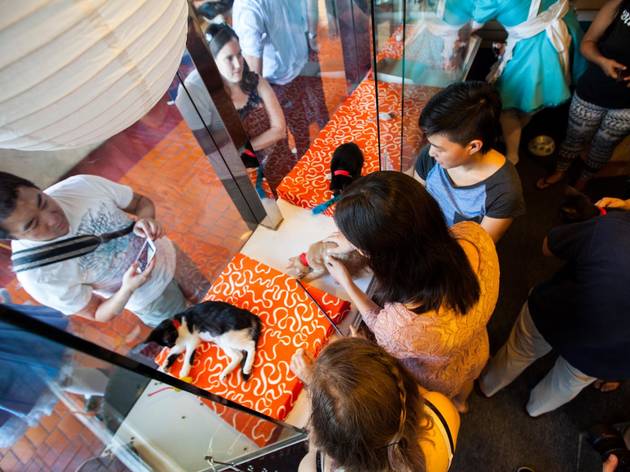 19/26
Photograph: Jakob N. Layman
Catfé in Chinatown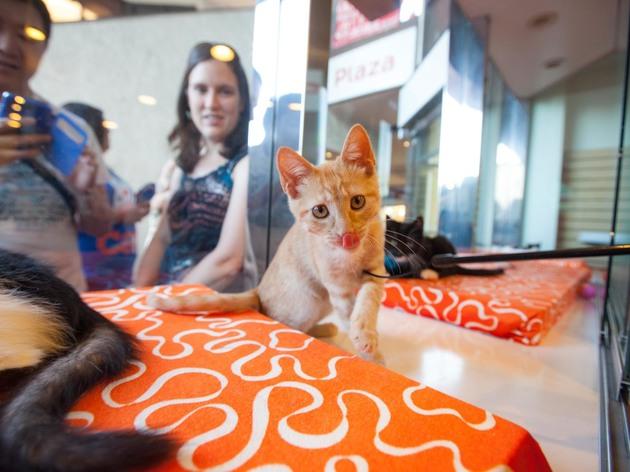 20/26
Photograph: Jakob N. Layman
Catfé in Chinatown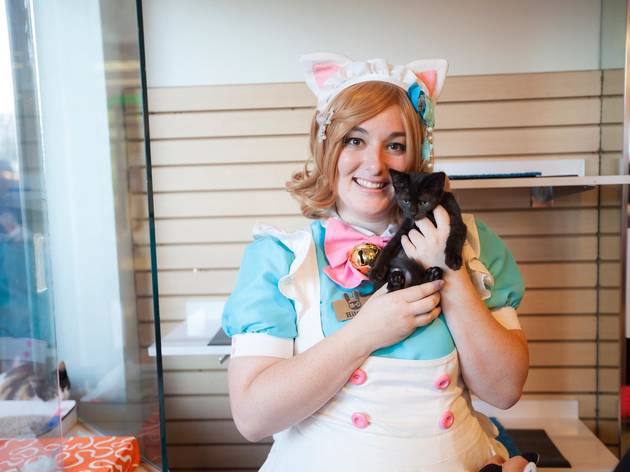 21/26
Photograph: Jakob N. Layman
Catfé in Chinatown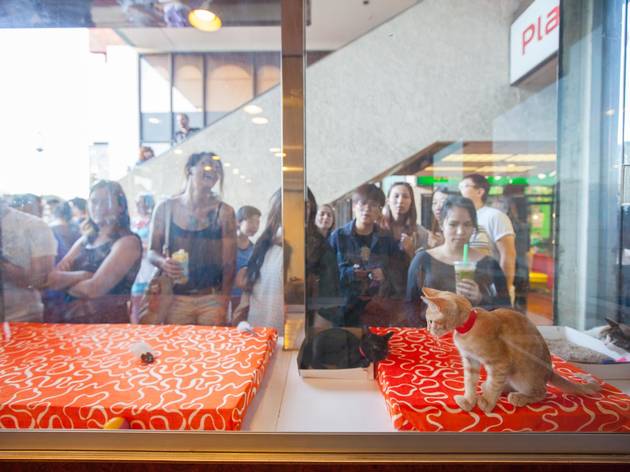 22/26
Photograph: Jakob N. Layman
Catfé in Chinatown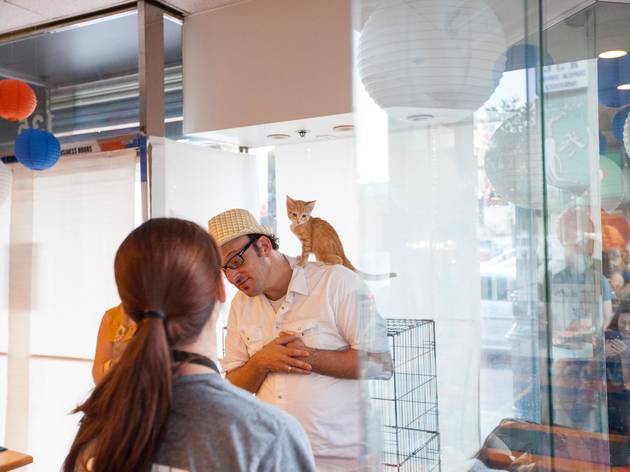 23/26
Photograph: Jakob N. Layman
Catfé in Chinatown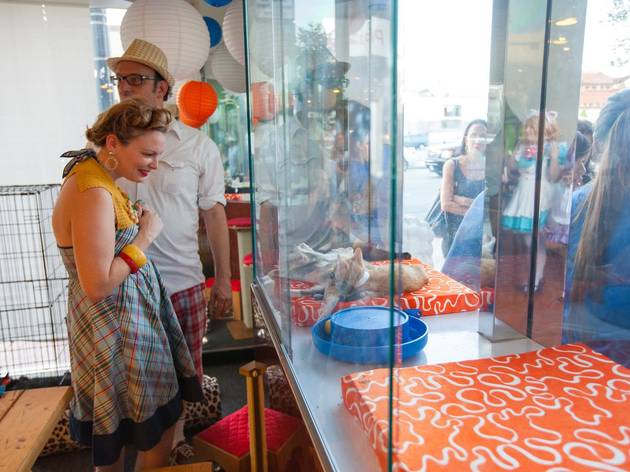 24/26
Photograph: Jakob N. Layman
Catfé in Chinatown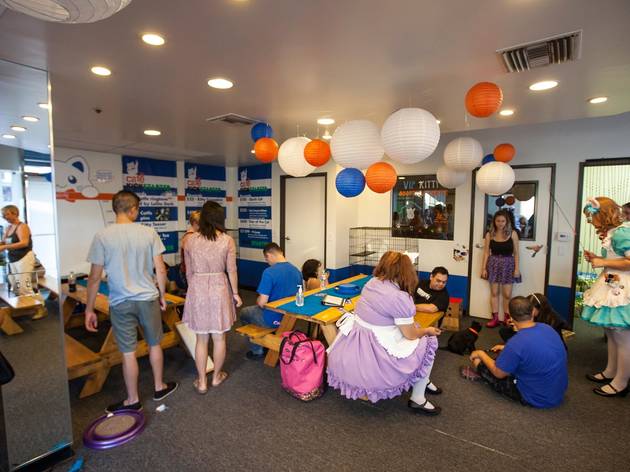 25/26
Photograph: Jakob N. Layman
Catfé in Chinatown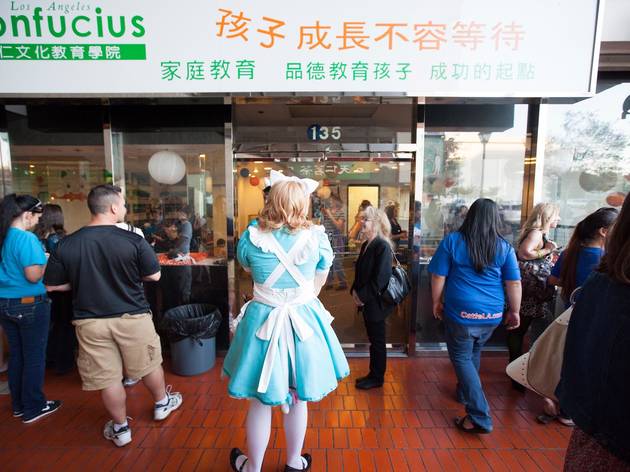 26/26
Photograph: Jakob N. Layman
Catfé in Chinatown
Let us repeat that. A café full of kittens. It's what LA's first catfé pop-up promises—for four days only—to help create buzz for both its Kickstarter campaign (to make the catfé permanent, cough, donate) and to promote pet adoption through Best Friends LA, who stocked the place with furry friends.
It sounded too good to be true, so we went to see for ourselves what sort of cute, cuddly magic was taking over Chinatown. Right away there were a few off-putting details, like a long wait time to get in (ten folks at a time every 20 minutes), no food (though you can bring in take-out from nearby restaurants), staffers in plush cat ears and anime maid costumes (this is not as cute as it sounds) and cats that didn't seem 100% thrilled to be there. Also, all those kittens? They're quarantined in glass window cases like pet store kitties, so while you can watch them play and sleep and stumble about, you cannot pet their tiny heads. Which is pretty much torture, given the circumstances. The full-grown cats roam free (slash hide in and behind their crates), which is a decent consolation prize.
Though really, it seemed silly to complain when we were surrounded by cats (they did warm up to us eventually) and had cups of boba and bowls from Chego to enjoy while we played. It's hard to knock a first attempt at combining humans and felines for relaxing tea time—especially when the goal is to get said felines adopted into forever homes. And as it turns out, a café doesn't need much atmosphere if there are twice as many cats inside as people. Go figure.
Check out the Catfé LA pop-up through Sunday, October 5 at 727 N Broadway in Chinatown.
Can't get enough cat action? Peruse our photos from the LA Feline Film Fest.
Follow Jakob and Kate on Instagram
@meetjakob
and
@kate_em_up