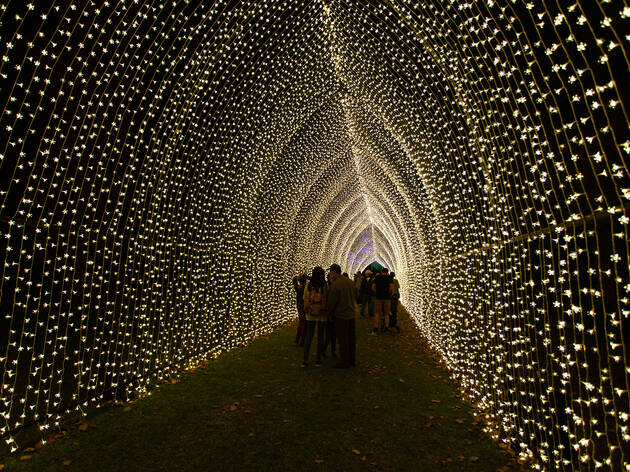 1/9
Photograph: Time Out/Michael Juliano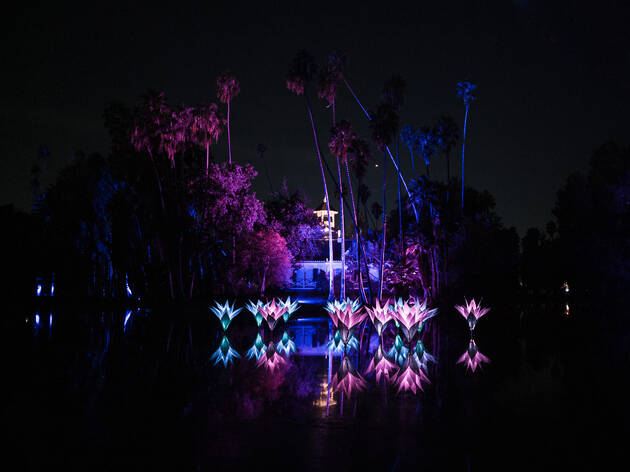 2/9
Photograph: Time Out/Michael Juliano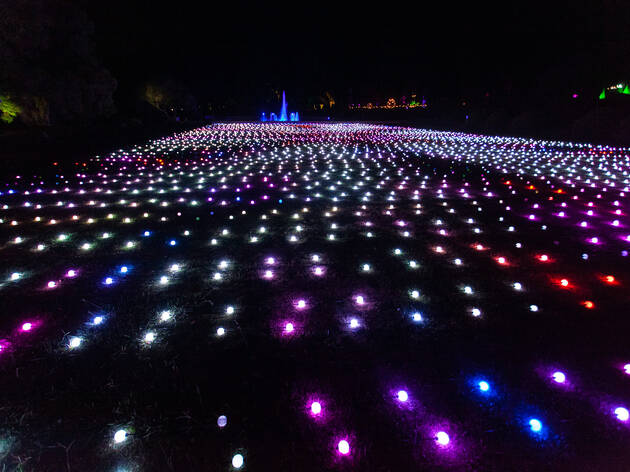 3/9
Photograph: Time Out/Michael Juliano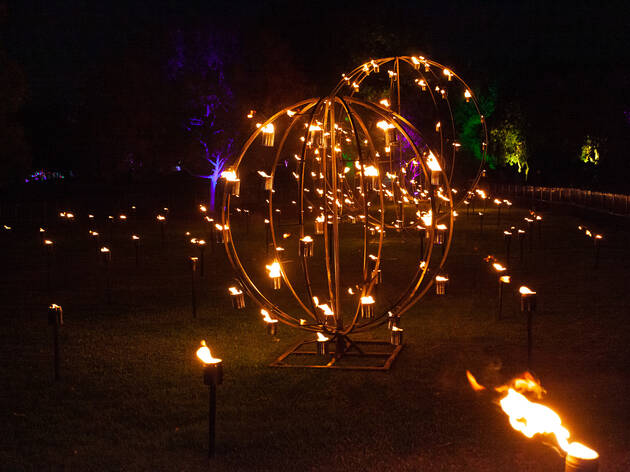 4/9
Photograph: Time Out/Michael Juliano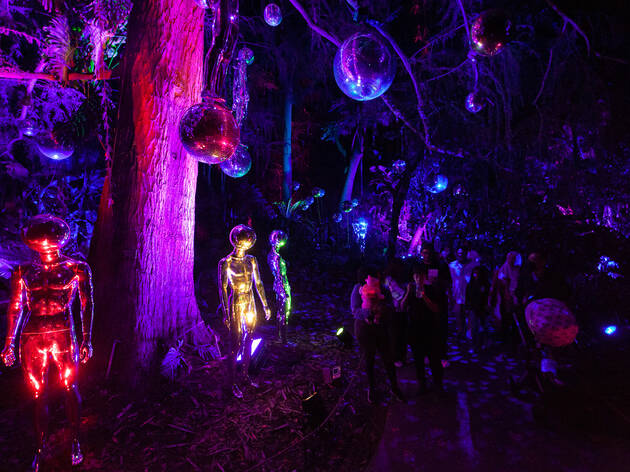 5/9
Photograph: Time Out/Michael Juliano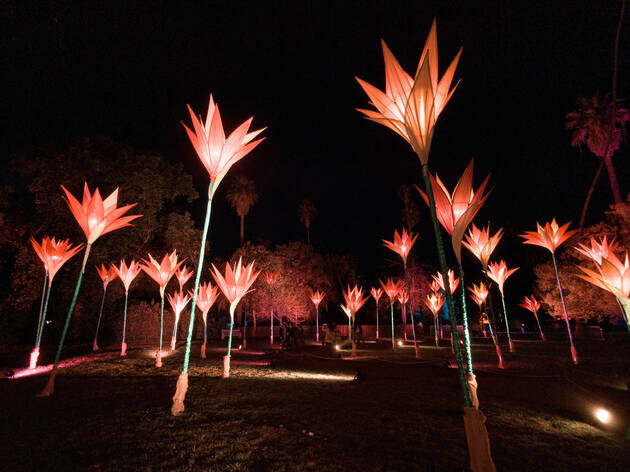 6/9
Photograph: Time Out/Michael Juliano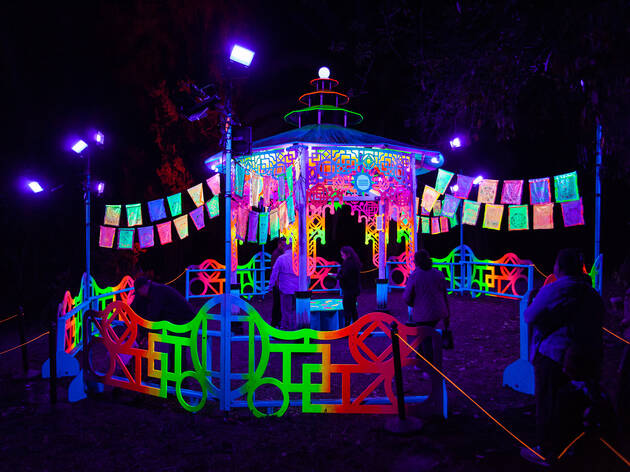 7/9
Photograph: Time Out/Michael Juliano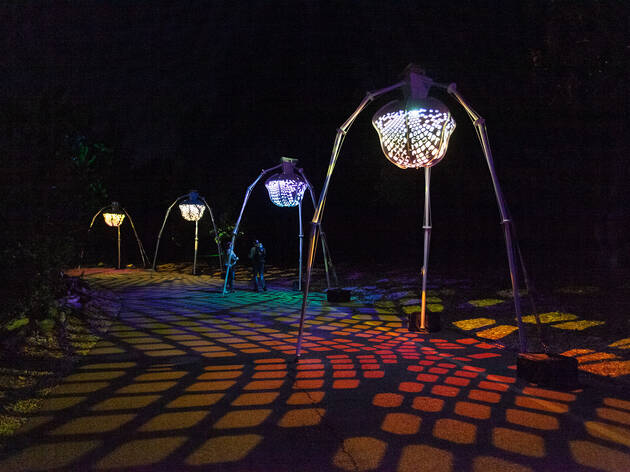 8/9
Photograph: Time Out/Michael Juliano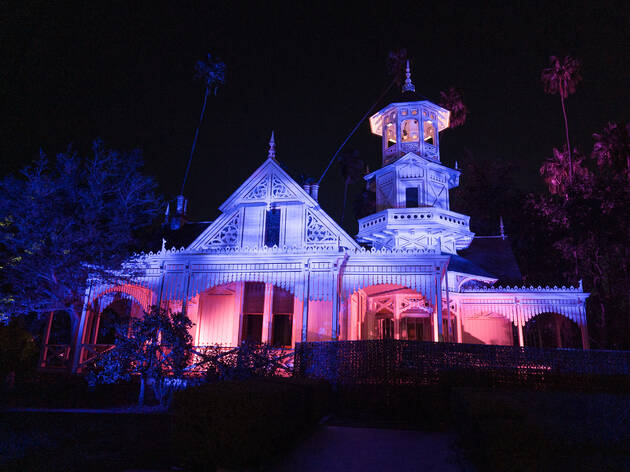 9/9
Photograph: Time Out/Michael Juliano
Time Out says
Moonlight Forest has made way for another holiday tradition at the L.A. County Arboretum this year: Lightscape.
Uplit trees line the mile-long pathway, with about 10 or so installations spaced out along the way. Expect to spend about an hour or so strolling the one-way loop and posing for photos. Though the color-bathed flora is certainly pretty, we wish there were simply more twinkly things to see as you walk during the in-between moments: A lone string-light-trimmed cactus is begging for more prickly friends.
As for the installations, there are a few in particular that'll keep you fixated in place. The Winter Cathedral's peaked tunnel of lights pinches toward the end to give the effect of, well, a cathedral. The oversized lilies floating in front of the Queen Anne Cottage are serene, the main lawn's carpet of pulsating lights are energetic and the spheres full of torches in the Fire Garden will have you wishing you could roast the event's DIY s'mores skits over their open flames. There are some odd choices—a bombastic projected Walk of Fame of films shot at the Arboretum, a blacklit gazebo that's basically impossible to look at—and then some really odd choices: A jungle of disco ball-headed reflective mannequins feels like a Daft Punk fever dream that has no place in a holiday event but is absolutely memorable.
As a sort-of-moody and wintry but not overly Christmassy light-up display in the San Gabriel Valley, it's hard not to compare Lightscape to Descanso Gardens' Enchanted. For about the same price, Enchanted's mastery of ethereal wonder has Lightscape beat. And for a few dollars less, L.A. Zoo Lights is more festive and typically jam packed with lights. That said, if you can spring the $30–$32 for an adult ticket, we're sure you'll find enough illuminated beauty at Lightscape.
Details
Best selling Time Out Offers