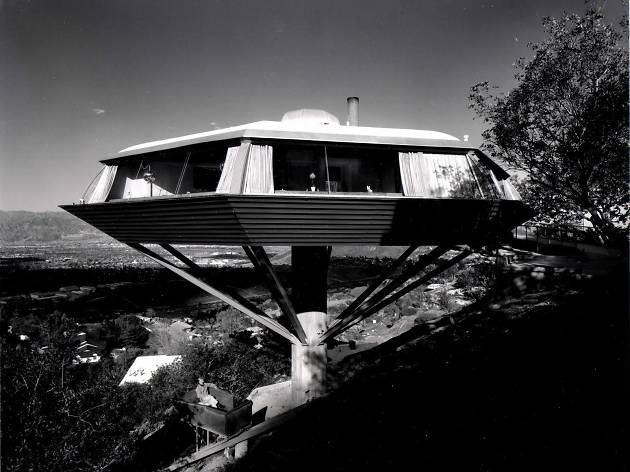 12 architects who shaped the look of LA
Meet the people responsible for LA's most beautiful buildings, and for shaping the city into the one we know today
Los Angeles' natural features—beaches, palm trees and hills—will always be its most iconic, but beautiful buildings have literally reshaped the city from the ground up. As the Downtown Los Angeles skyline grows, we're looking back at the architects who first dreamed up LA's cityscape, not necessarily through city-sculpting skyscrapers, but rather public works, historic attractions and pioneering houses. These 12 architects are responsible for shaping Los Angeles into how it looks today.
12 architects who shaped the look of Los Angeles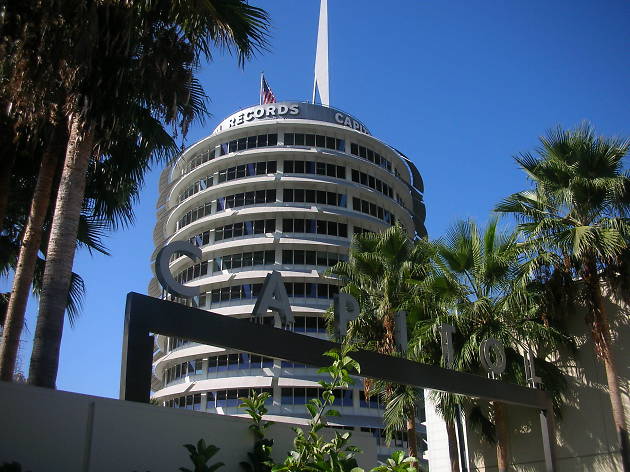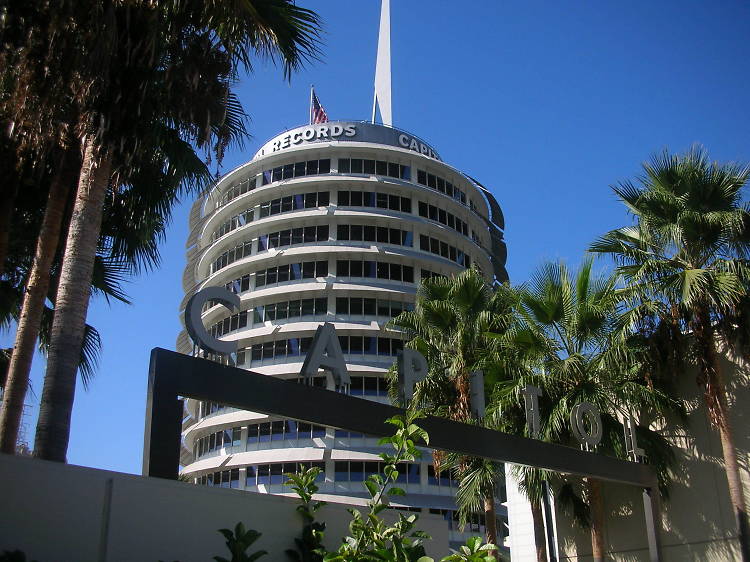 Photograph: Courtesy CC/Flickr/Jorge Bueno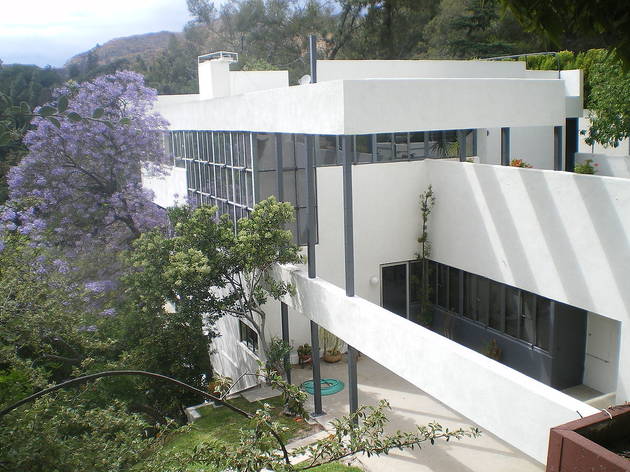 Photograph: Los Angeles/Wikimedia
(1892-1970)
While the rest of the city was constructing ornate concrete towers, Richard Neutra instead turned to incorporating modernist aesthetics to the LA landscape. Like local contemporary Rudolph Schindler, Neutra's clean, International style houses struck a harmony between the home, its inhabitants and nature. The hard geometric lines and light interiors in spaces like the Lovell House and his
public Silver Lake studio
have enchanted home builders ever since.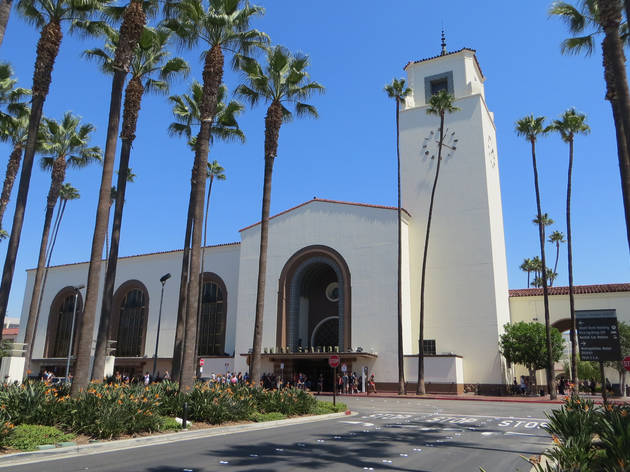 Photograph: David Wilson/Flickr
3. John and Donald Parkinson
(1861-1935; 1895-1945)
This father-and-son duo were responsible for some of the city's defining Art Deco structures, including
Bullocks Wilshire
and
Los Angeles City Hall
, which they co-designed. In addition, John Parkinson drafted many of the historic highrises on Spring Street. But the Parkinsons' legacy is mostly cemented in major projects that Angelenos regularly interact with, whether watching the Trojans at the
Los Angeles Memorial Coliseum
, scarfing down an
Eggslut
sandwich on the ground floor of the Homer Laughlin Building (home to
Grand Central Market
) or boarding a train at
Union Station
.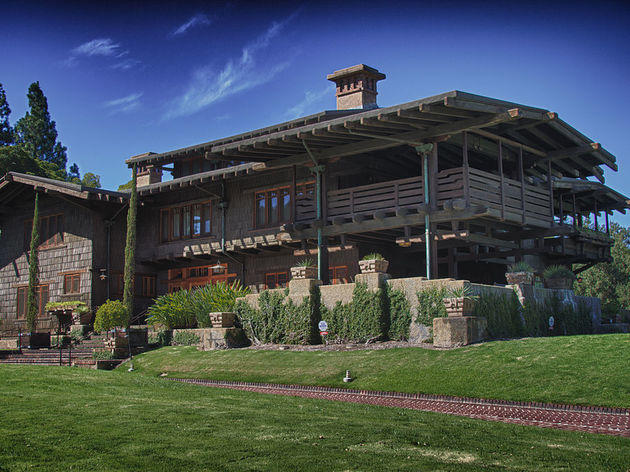 Photograph: Martin Green
4. Charles Sumner Greene and Henry Mather Greene
(1868–1957; 1870–1954)
Greene and Greene were
Pasadena's
most renowned practitioners of the American Arts and Crafts movement. Responsible for the sublime
Gamble House
as well as several other "ultimate bungalows," the brothers' Craftsman creations set the standard for stunningly natural-looking, handworked houses that would sweep across Northeast LA, West Adams and more.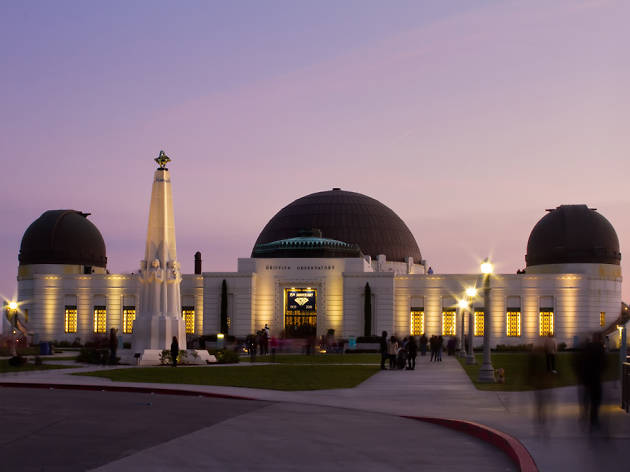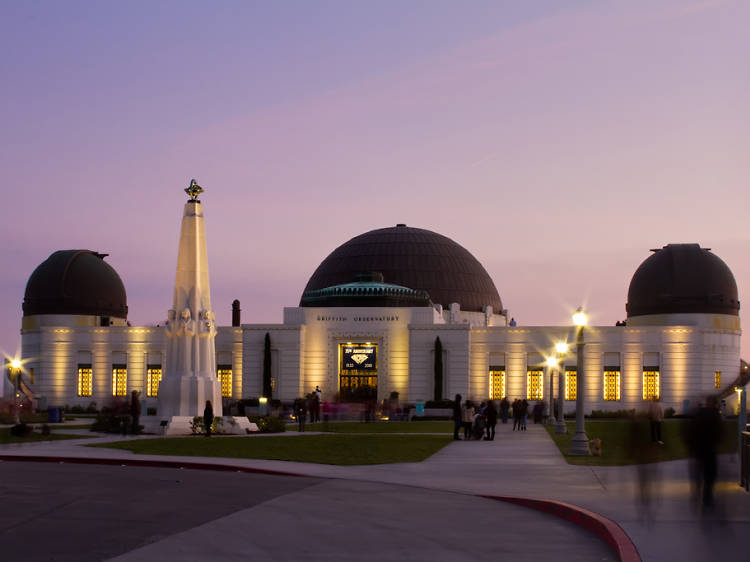 Photograph: Pedro Szekely/Flickr
(1870–1963)

Architect John C. Austin became a key civic leader in the 1930s, advocating for city-beautifying monuments, water supply expansion and increased federal funding. But for Angelenos today, Austin's legacy lies in the way he changed the horizon. His most monumental works, the Griffith Observatory and Los Angeles City Hall, have become literal beacons for the city, illuminated landmarks that inspire a sense of ambition and civic pride. Their temple-like designs are no coincidence; Austin was also responsible for the Hollywood Masonic Temple and Shrine Auditorium.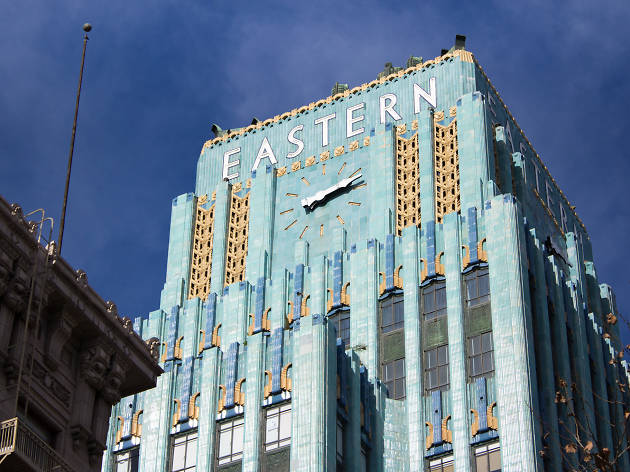 Photograph: Michael Juliano
(1883-1963)
Beelman was largely responsible for populating Downtown Los Angeles with Beaux Arts and Art Deco buildings, many of which have landed on the National Register of Historic Places. By far Beelman's most defining design from those is the exquisite, turquoise terra cotta
Eastern Columbia Building
. He brought similar sensibilities to the
Culver Hotel
,
Park Plaza Hotel
and Cedars of Lebanon Hospital—better known today as the big blue Scientology building.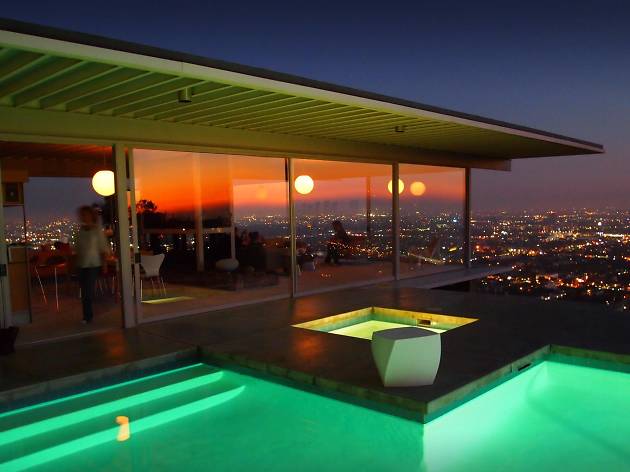 Photograph: Courtesy Stahl House
(1925-2004)
It may sound like a stretch to pin city-shaping significance to a single private residence, but the hilltop
Stahl House
—or perhaps Julius Shulman's famous photograph of it—has a dreamy, ascendant air that's become synonymous with the Hollywood Hills. Along with the architect's nearby
Bailey House
(both Case Study Houses), Koenig sparked a jet-setting ambiance that potential homeowners have pined for ever since.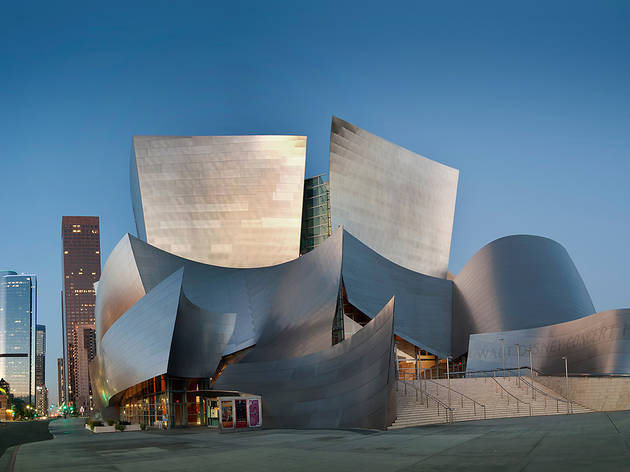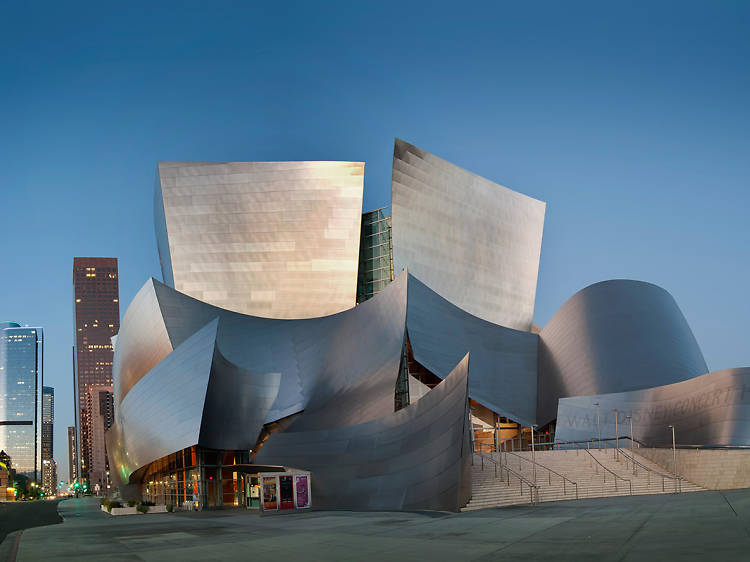 Photograph: Courtesy LA Phil
(1929-present)

Even before the Walt Disney Concert Hall was built, Frank Gehry designed Westside residences and institutions all over LA. But it's that curling metallic concert hall that has most dramatically changed the face of the city, particularly in burgeoning Downtown Los Angeles. By all accounts, the 86-year-old Gehry isn't done reshaping the city: his name is attached to a trio of mixed-use projects as well as the long-time-coming LA River revival.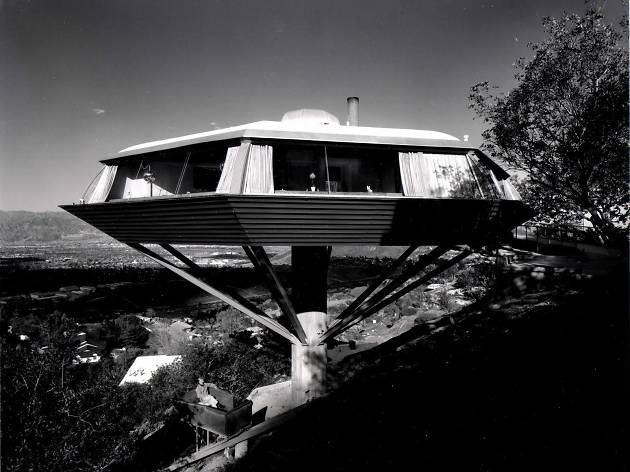 Photograph: Maia Valenzuela/Flickr
(1911-1994)

John Lautner's hillside homes offer sweeping views and imaginatively-engineered interiors fit for Bond villains and, in the case of the Sheats Goldstein Residence, Big Lebowski loan sharks. The Jetsons-like Chemosphere is by far Lautner's most iconic structure; the saucer sits atop stilts, with windows on every side, and sets the bar for Space Age structures across the city.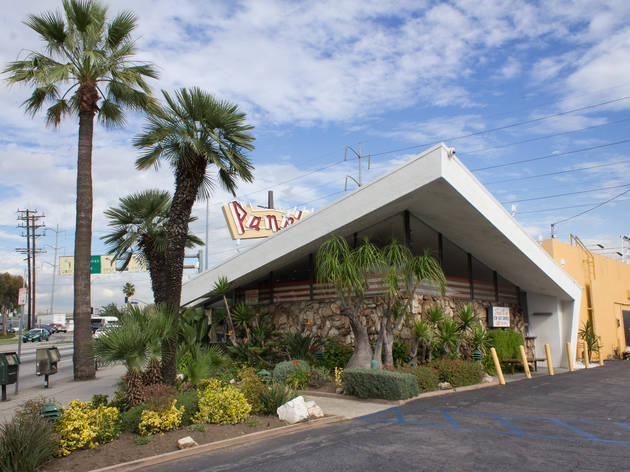 Photograph: Michael Juliano
10. Louis Armét, Eldon Davis, and Helen Liu Fong
(1914-1981; 1917-2011; 1927-2005)
Architecture firm Armét & Davis almost singlehandedly defined Googie architecture in Los Angeles. With cantilevered ceilings, zig-zagging rooflines and neon signage, they turned meal times into playful yet sophisticated experiences at
diners
like
Bob's Big Boy
and the
Norms
on La Cienega. Helen Liu Fong, one of the firm's designers, was a key figure in two standout designs:
Pann's
and Johnie's Coffee Shop.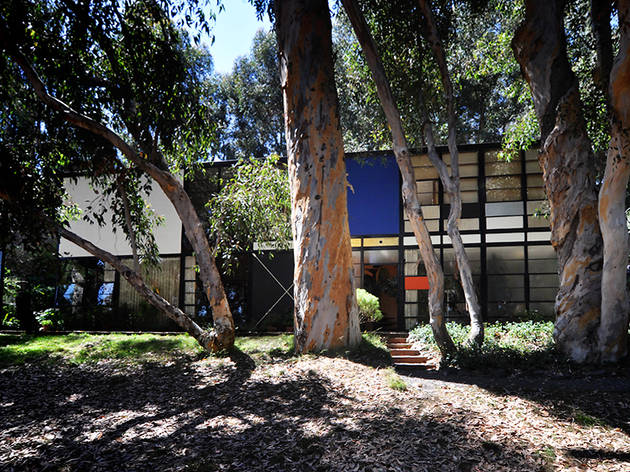 Photograph: Park/Flickr
11. Charles and Ray Eames
(1907–1978; 1912–1988)
The husband-and-wife duo of Charles and Ray Eames set the bar high for style and functionality with their Pacific Palisades home. One of the earliest entries in the Case Study House program, the
Eames House
is comfortable and warm, eclectic and colorful, but still sophisticated. It's the perfect live-work environment, and one that has resonated throughout the homes of LA-based creative types ever since.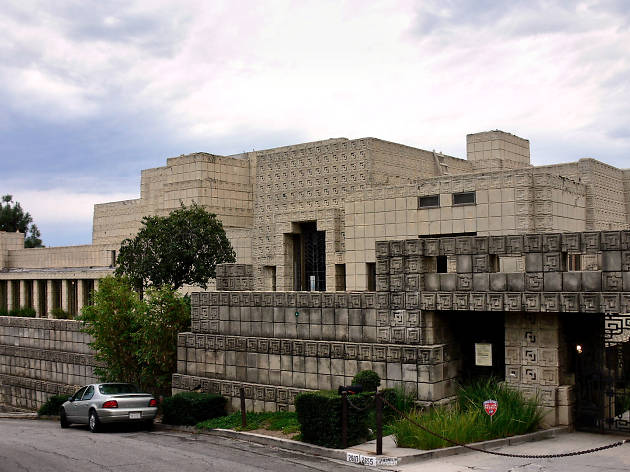 Photograph: Mike Dillon/Wikimedia
(1867-1959)
Frank Lloyd Wright's textile block houses were far from the most important works of his career, and his Mayan-inspired aesthetic never really took firm hold in Los Angeles—outside of his son Lloyd Wright, who became a respected Southern California architect in his own right. But the five houses that he designed in the 1920s—the temple-like Ennis House and public
Hollyhock House
among them—paved the way for Los Angeles to become an architectural playground for private residences.
Best selling Time Out Offers