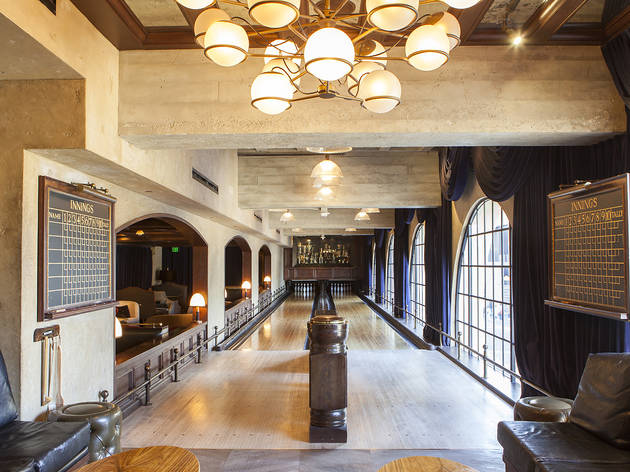 The 11 best bowling alleys in Los Angeles
We've picked out some of the city's best bowling alleys but that's, you know, just like, in our opinion, man
Bowling alleys abound in Los Angeles—some new and highfalutin' with cocktail bars and dress codes, others old and divey, crumbling with character. So when you're looking for a place to knock 'em down (and knock a few back—White Russians, anyone?), where should you head? From Koreatown to the Valley and Mar Vista to Downtown, we bowled lots of imperfect games to bring you this perfect list of the LA's best bowling alleys. Roll anywhere else and you're entering a world of pain.
Do you agree wholeheartedly? Are we out of our element? Lay it on us in the comments section at the bottom of the page.
The 11 best bowling alleys in L.A.
Looking for more fun things to do in L.A.?
Looking for the best things to do in Los Angeles? We've got you covered with tons of options—101, to be exact. Whether you're a culture vulture, outdoorsy type or simply a lover of our fine city, there's more than enough here to keep you busy. Even lifelong Angelenos will find something new to add to their to-do list, between the city's underground secrets, off-the-beaten path museums and the ever-changing inventory of the best restaurants. How many of the best things to do in Los Angeles will you try?
Best selling Time Out Offers