Heads up! We're working hard to be accurate – but these are unusual times, so please always check before heading out.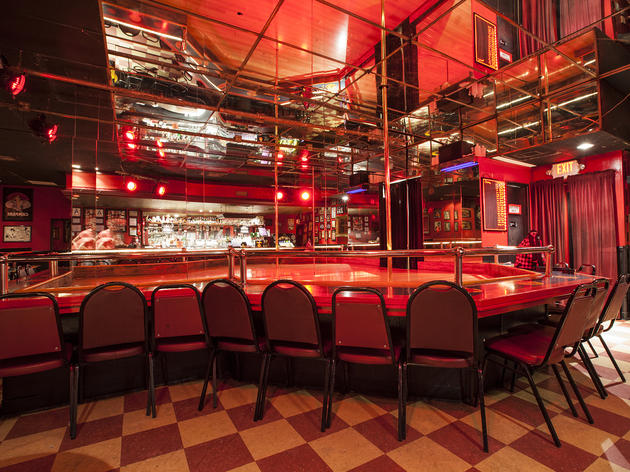 1/21
Photograph: Jakob N. Layman
Things to do in Los Angeles: Jumbo's Clown Room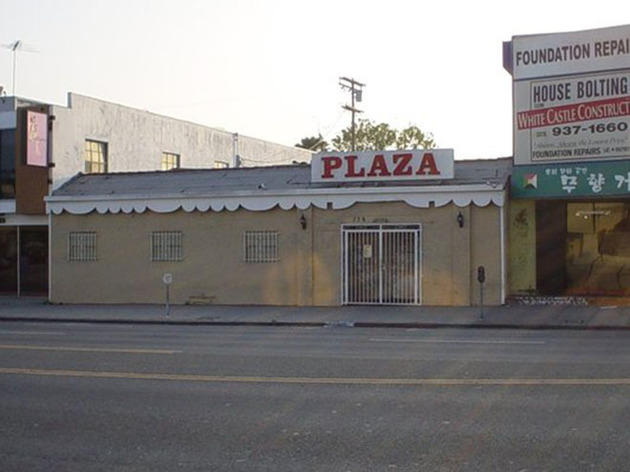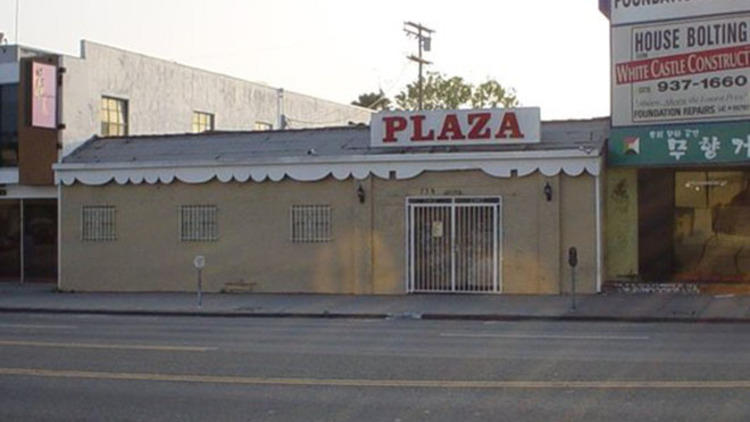 2/21
Photograph: Courtesy Plaza
Things to do in Los Angeles: Plaza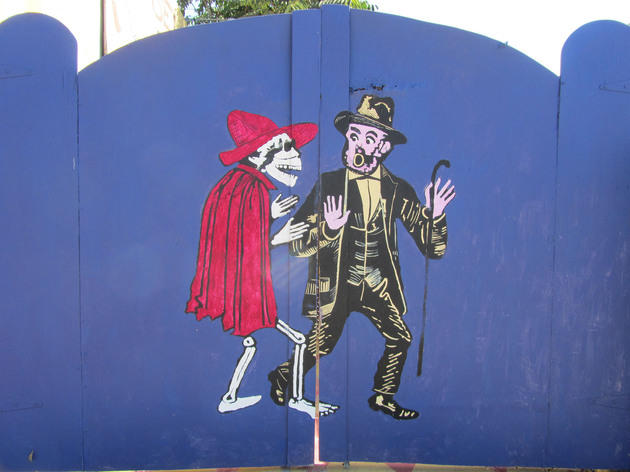 3/21
Things to do in Los Angeles: California Institute of Abnormal Arts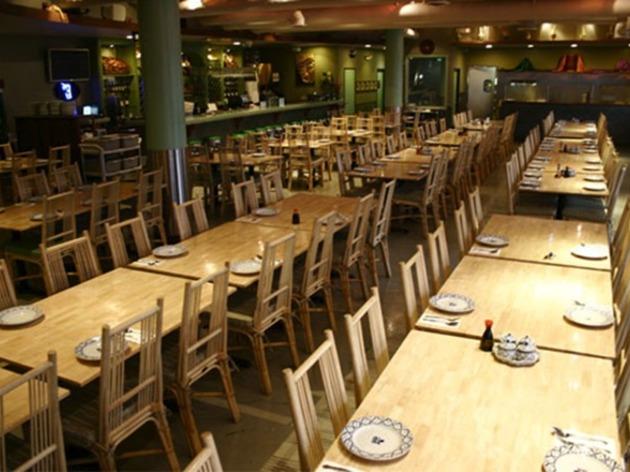 4/21
Photograph: Courtesy Palms Thai Restaurant
Things to do in Los Angeles: Palms Thai Restaurant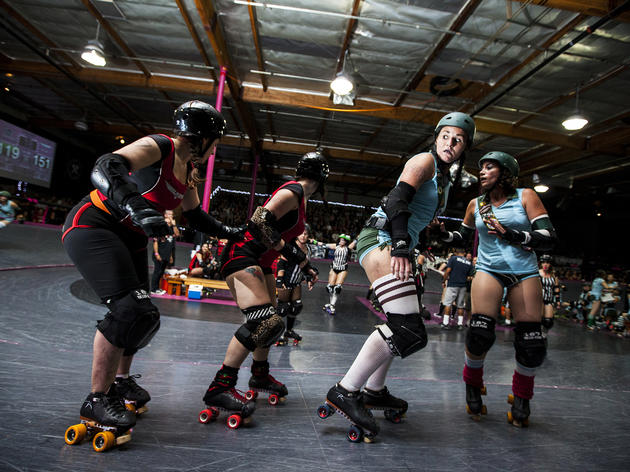 5/21
Photograph: Jakob N. Layman
Things to do in Los Angeles: LA Derby Dolls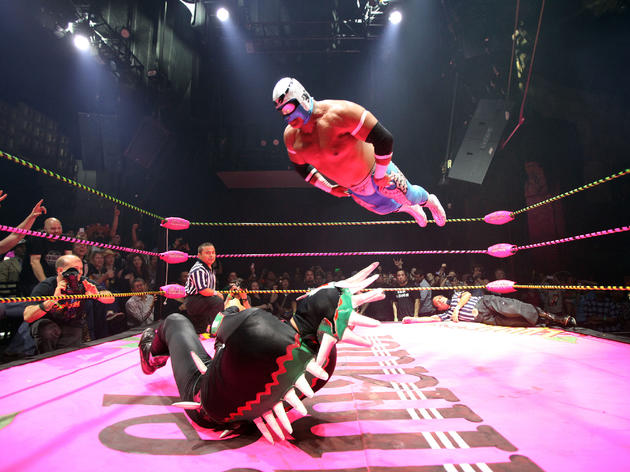 6/21
Photograph: Courtesy Lucha VaVoom
Things to do in Los Angeles: Lucha VaVoom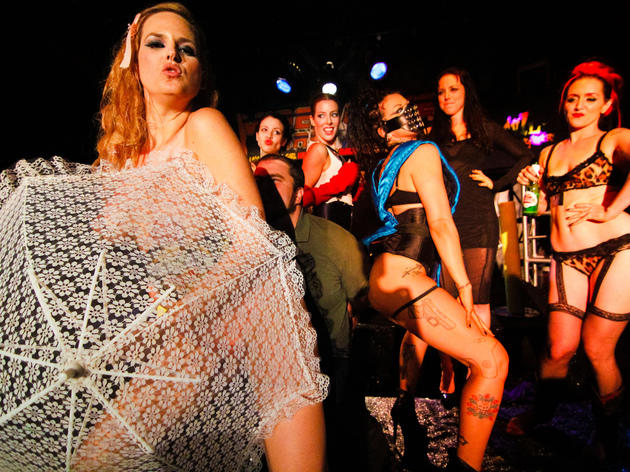 7/21
Photograph: Nanette Gonzales
Things to do in Los Angeles: Devil's Playground at Dragonfly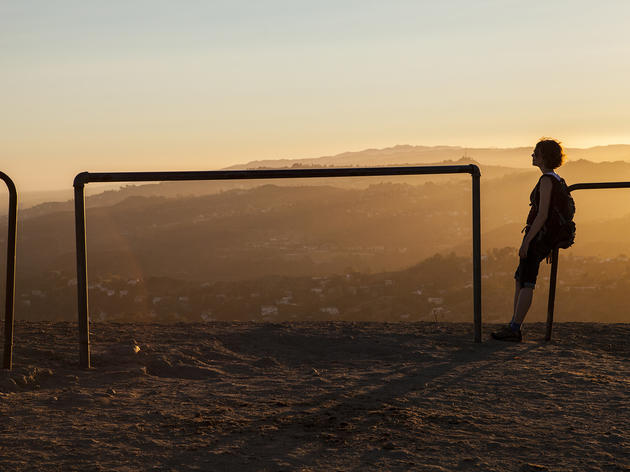 8/21
Photograph: Jakob N. Layman
Things to do in Los Angeles: Griffith Park Night Hikes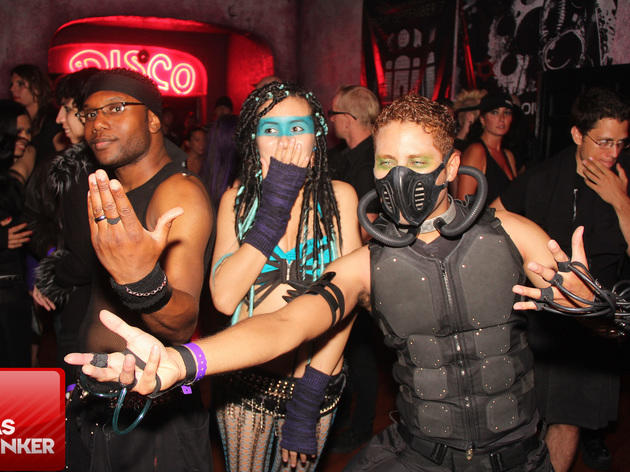 9/21
Photograph: Brian Erzen
Things to do in Los Angeles: Das Bunker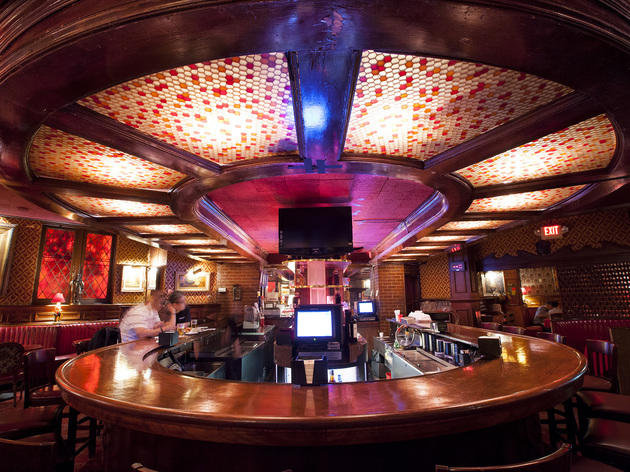 10/21
Photograph: Jakob N. Layman
Things to do in Los Angeles: The Prince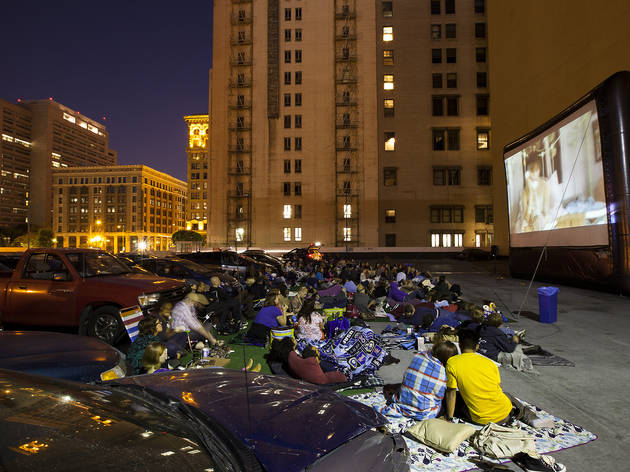 11/21
Photograph: Jakob N. Layman
Things to do in Los Angeles: Devil's Night Drive-In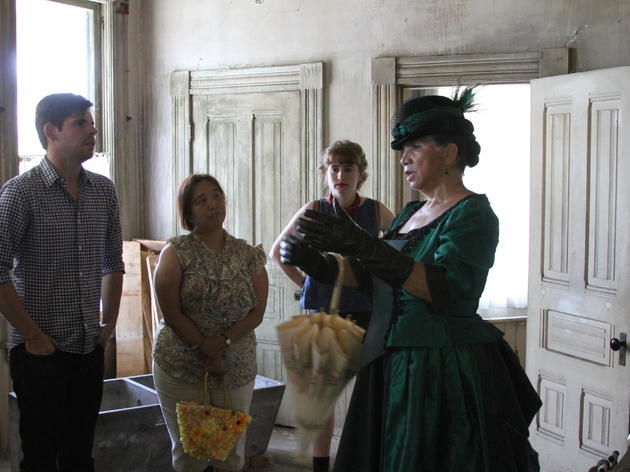 12/21
Things to do in Los Angeles: Heritage Square Museum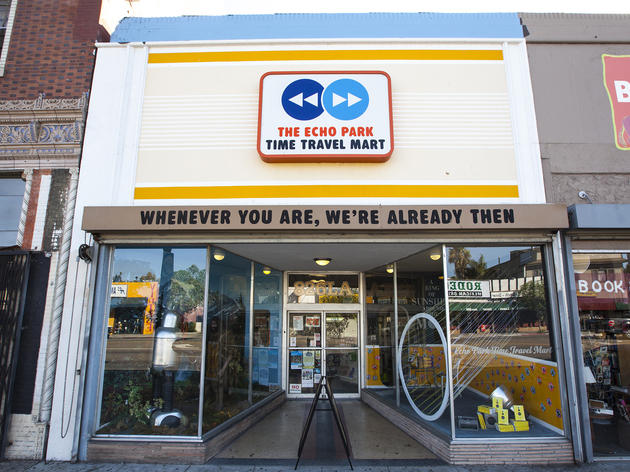 13/21
Photograph: Jakob N. Layman
Things to do in Los Angeles: Echo Park Time Travel Mart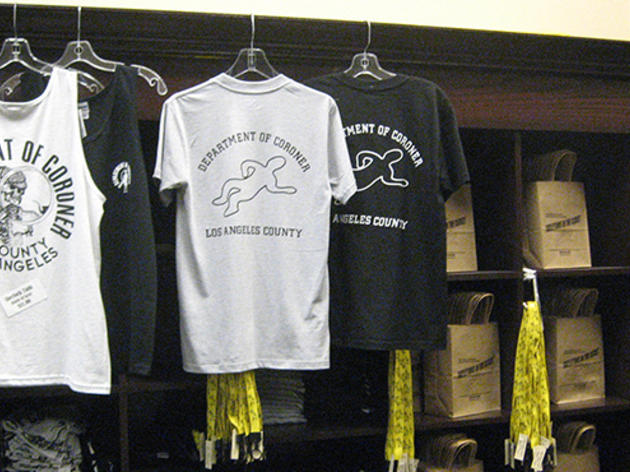 14/21
Things to do in Los Angeles: Skeletons in the Closet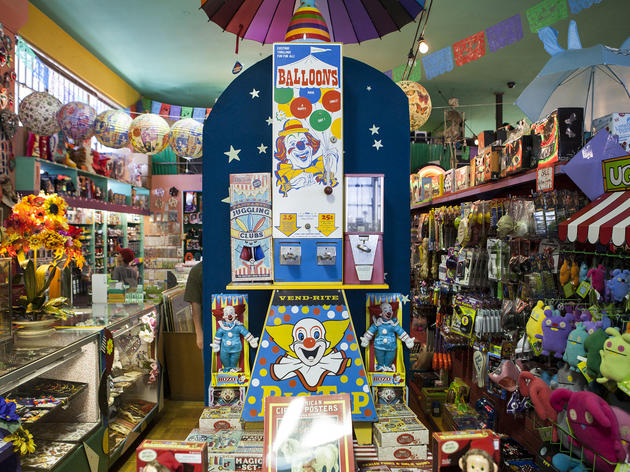 15/21
Photograph: Jakob N. Layman
Things to do in Los Angeles: Wacko Soap Plant
16/21
Photograph: Jakob N. Layman
Things to do in Los Angeles: Necromance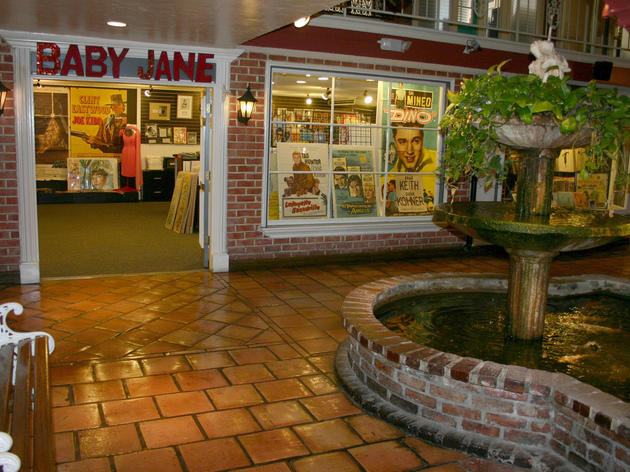 17/21
Things to do in Los Angeles: Baby Jane of West Hollywood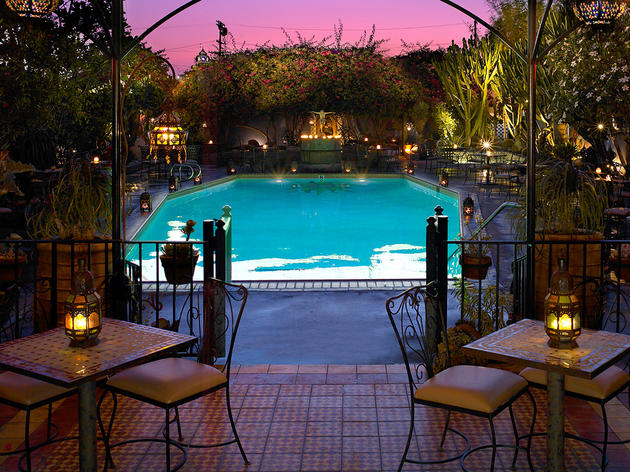 18/21
Things to do in Los Angeles: Hotel Figueroa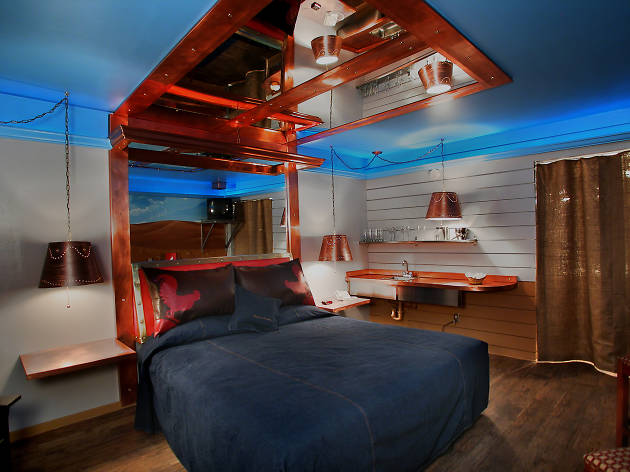 19/21
Things to do in Los Angeles: Farmer's Daughter, No Tell Room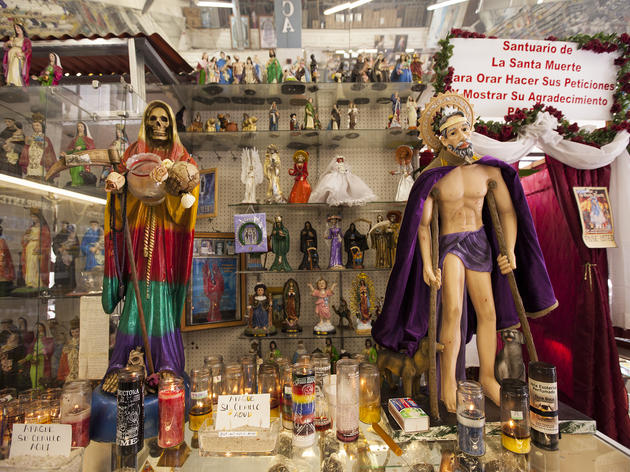 20/21
Photograph: Jakob N. Layman
Things to do in Los Angeles: Farmacia y Botanica Million Dollar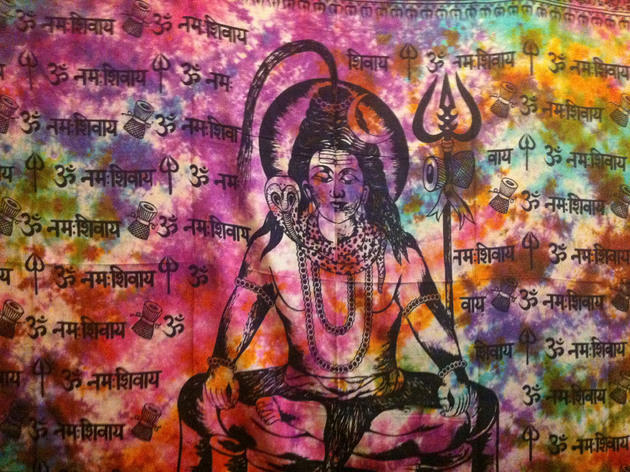 21/21
Things to do in Los Angeles: Liberate Emporium
Things to do in Los Angeles: 25 weird and fun ways to explore LA
From moonlit hikes and time-travel shopping to gawking at Mexican wrestlers and naked celebs, here are some of the quirkiest things to do in Los Angeles.
Looking for things to do in Los Angeles? Try these off-the-beaten path suggestions; ones you won't find in any normal LA city guide. Time Out has quirk covered with this list of the strangest and most fun things to do in Los Angeles.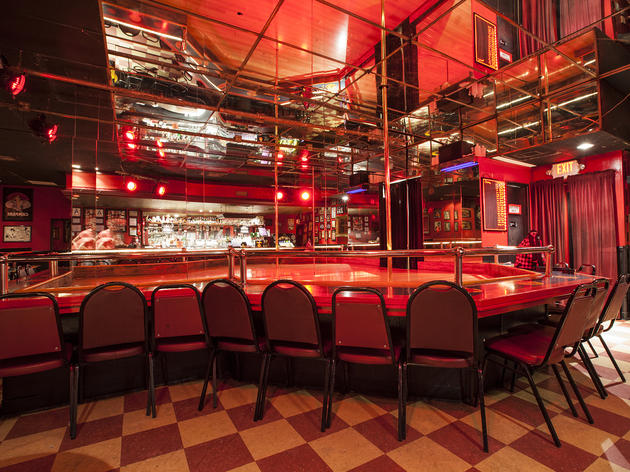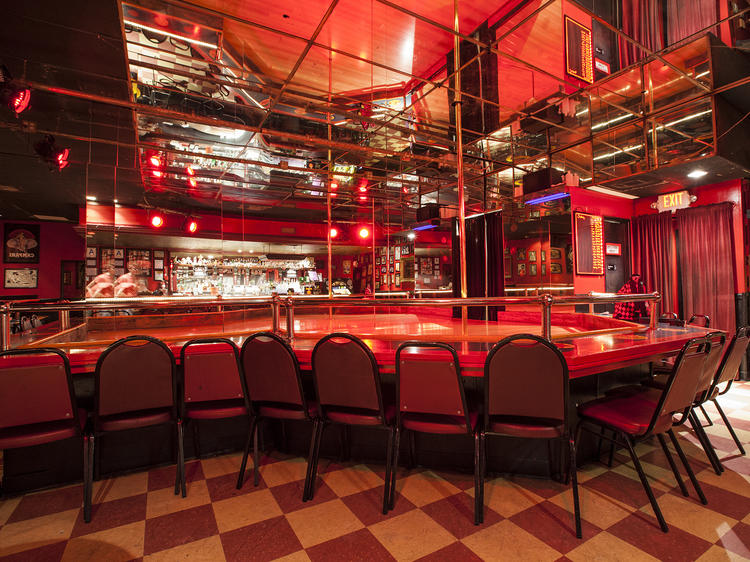 Welcome to the land of milk and honey known as Jumbo's Clown Room. Hollywood's notorious pole dancing club, this small laid-back dive has dancers of all body types shaking it onstage to rock music hits from the past and present. It's not a "strip club" per se; pierced, inked, and totally rock and roll, these chicks don't get naked, but perform some serious pole acrobatics onstage in their underwear. The crowd is eclectic and the vibe is welcoming: men, women, old-timers and newbies come to witness the sexy skills of these badass alternative beauties. Tips for the dancers are always encouraged, but if guests don't have the funds to "make it rain" for the girls, they can sit farther away from the stage, order some drinks and enjoy the show.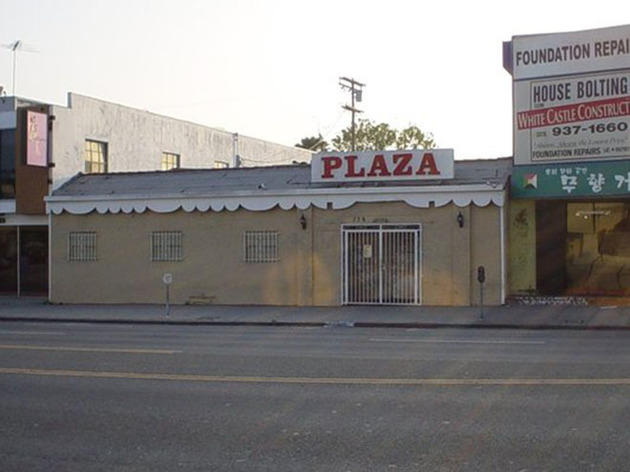 A self-described "ghetto-fabulous dive bar," Plaza features Mexican drag acts dancing and lip-synching to Spanish hits, bookended with a few non-drag musical numbers. Think of it as Mexican vaudeville. The crowd is all over the map, representing gay, straight and everything in between, so the chance of anyone feeling out of place here is highly unlikely. With an ambience that's sparkly and straight out of the 99 Cent Store, the atmosphere always feels festive and playful. Cheap drinks aplenty.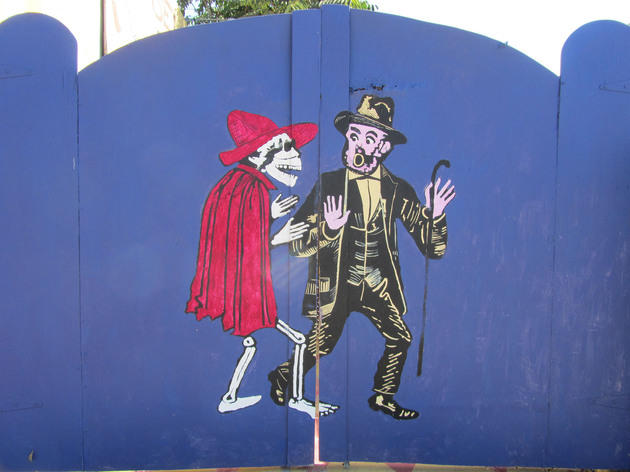 Totally worth the drive over the hill, the California Institute of Abnormalarts (CIA, get it?) is a NoHo nightclub that's equal parts bad acid trip and carnival sideshow of atrocity. Started by two dudes who like collecting the freakiest "art" on earth, the place is stuffed from floor to ceiling with zombie clowns, pickled fetuses, wax pirates, preserved corpses, dead fairies and the like. Throw in a lot of blacklight and some funhouse mirrors and... you get the picture. The acts booked here are equally weird and include circus performers and bands that dress in a wild variety of costumes from pirates to mutated chickens. Open until 1am, but be forewarned: some nights, at the owners' discretion. Cash only at the bar.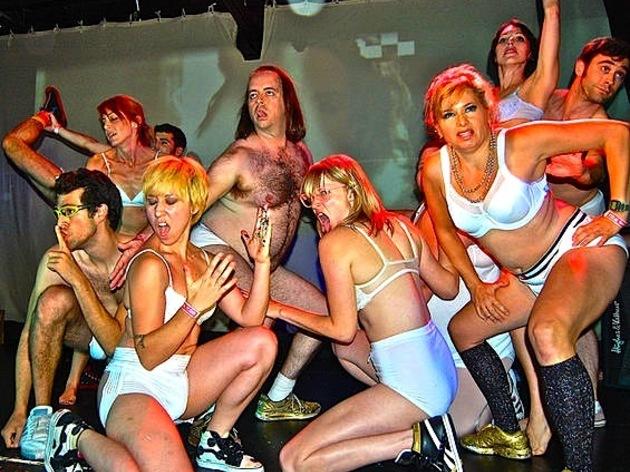 This twice-monthly event at Echoplex is like no other club experience in LA: All the music is comprised entirely of bootleg mashups of new and old hits. (Ever heard "Eye of the Tiger" mixed with Nirvana, mixed with Beyoncé? You will.) Even better, people come here to dance. Though some wear costumes—bikini stripper wear, fairy tale attire, '80s-inspired leotards and legwarmers—most are in jeans and Converse, and everyone is drenched in sweat by midnight.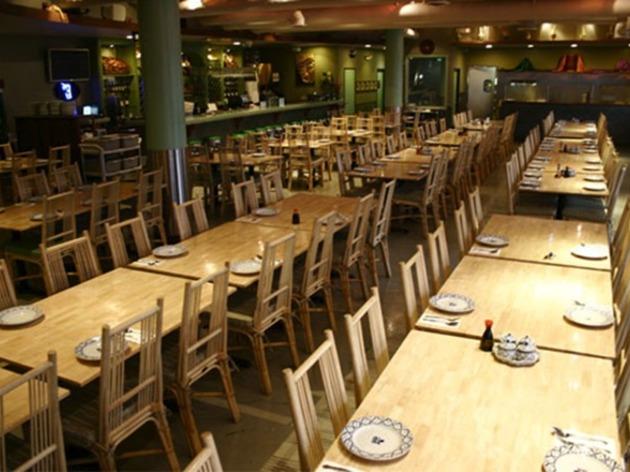 Looking for food with a little frivolity? The cavernous Palms Thai Restaurant on Hollywood Boulevard is Thai Town's crowning jewel. The food is spicy and authentic?as evidenced by its always bustling dining room, filled with Thai families. The best part? Palms is home to Thai Elvis, a diminutive Elvis impersonator who serenades devotees with hits like "Jailhouse Rock" and "Mystery Train." Be forewarned: Palms is noisy and Thai Elvis performs over the din of boisterous conversations and an intercom system that cuts in to call out available seating. But watching it all unfold is part of the show. Thai Elvis performs nightly starting at 7:30pm.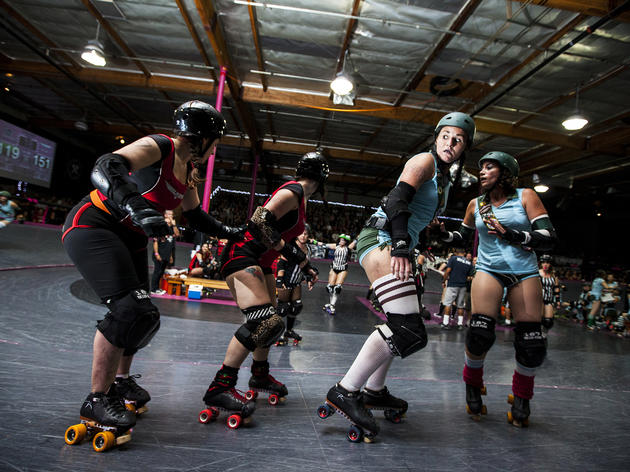 The Los Angeles Derby Dolls, LA's all-female roller derby league, is an institution, as well as a frightening display of athletic prowess. The players' fishnets and booty shorts may add to the spectacle of the event, but don't let those cutesy outfits fool you these women play fists-out, full-contact derby. The league's home base is the Derby Doll Factory, located in Downtown LA, which houses its "banked track"; that means the outer rim of the track is elevated allowing for soaring speeds and, when things go awry, serious bloodshed. With help from a DJ blasting rock in between matches, as well as some spirited announcers, the mood in the venue stays amped at all times. The Doll Factory also provides a wide variety of food from some of LA's best food trucks, and plenty of stands selling booze. (All ages. Children 10 and under free.)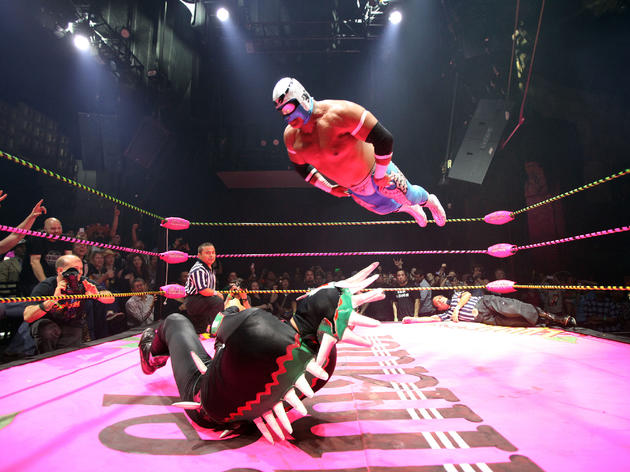 Lucha VaVoom isn't just a Mexican wrestling show—it's a devilish circus straight out of sin and fantasy showcasing acrobatics, pyrotechnics, nudity and midgets. Lucha VaVoom performs at the historic Mayan Theater about twice every other month. Though the violence is staged, the fight moves are nothing short of spectacular. Think WWE, but with much more complicated choreography and higher aerials. Guest comedians like Fred Armisen and Drew Carey often give running commentary. In between matches, a light show and jamming tunes serve as the backdrop to some of the most unique acts ever seen: a Geisha-style dancer doing a slow strip to "God Save the Queen," or a midget in a blue monkey suit flying out of the ring and straight into an audience member's lap. If you've got a predilection for the strange and the titillating, welcome to your new home. There are plenty of opportunities to imbibe as canned beer and liquor are sold throughout.
Hollywood mainstay Dragonfly is an often loved, and often loathed, hole-in-the-wall live music venue. What's loathsome are the unkempt bathrooms, but what's loved is this spot's creativity when it comes to booking colorful live acts. Enter Vixens: a Jell-O wrestling & burlesque show, produced by Devil's Playground, with a healthy tongue-in-cheek attitude. What's better than watching beautiful dancers slog it out in America's favorite dessert while ripping each other's clothes off? Not much. Devil's Playground produces a new themed show, complete with costumes and music, about every six weeks, so the show name changes often. Past shows included titles like VideoGame Vixens and ComicBook Vixens. There was even a StarWarsVixens—where participants dressed up like Leia and Darth Vader and got down and dirty on-stage.
Shows run about every six weeks, usually on a Friday. Opening times are 9pm- 2am, but the shows usually start around 11pm. Tickets are $15 in advance online (though, there's a limited number available) and $20 at the door. Check the website for upcoming dates.
Sure, everyone goes to Griffith for the views—but when you go at night that magical feeling of seeing the expanse of Los Angeles from afar is an entirely different ballgame. The Sierra Club leads all levels of hikers through some challenging paths, lit only by the lights of the city. There's also a monthly "Moonlit Hike" where hikers can bathe in the blue light from above while they get in a workout. Hikes last about two hours, so start off with an easier option and see how it feels. Well-mannered dogs on leashes are allowed, as are kids when they're accompanied by an adult.
Meets at the Upper Merry Go Round parking lot Tuesdays through Thursdays (and one Friday per month) at 6:45pm. (Tues & Thurs hikes include easy-to-advanced options. Wed hikes are slower and offer easy-to-moderate options.)

For a guided tour of the Hollywood Hills, click here.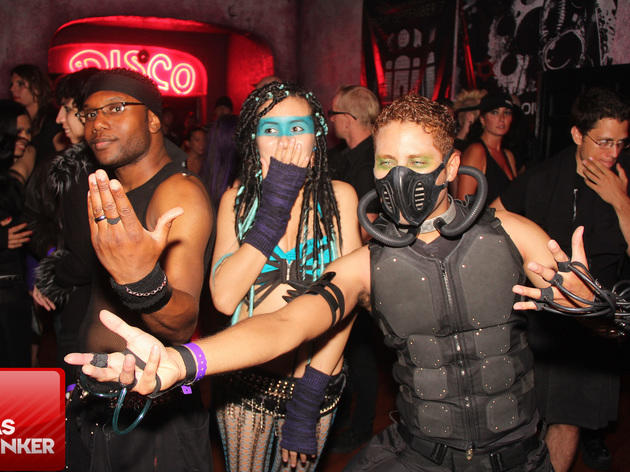 If you've got some serious demons to dance away, skip the velvet rope celebutante madness of Hollywood and drive south to Pico. Held at The Catch One, Das Bunker is Los Angeles' multi-roomed industrial and goth dance event that's low on attitude and high on freak factor. Unlike the loungey club atmosphere a few miles north, people come here to actually work up a sweat on the dance floor. From goth kids to aging metalheads, there's a little something for everyone.
Show more