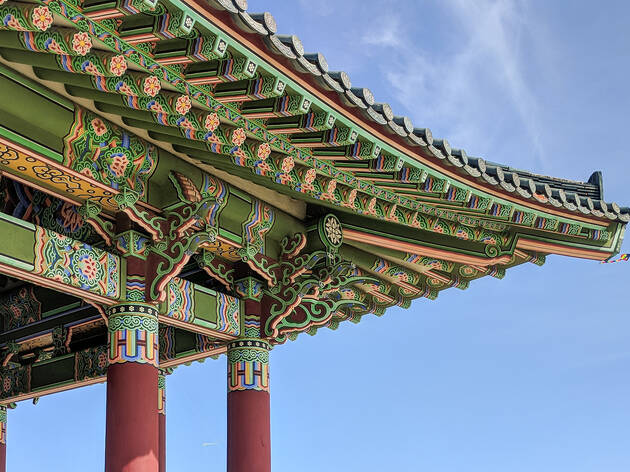 The 24 best things to do in Los Angeles
Your essential guide to the best things to do in Los Angeles, from stair hikes to welding workshops and more
August 2020: If you've kept up with this list before, you might notice some pretty glaring omissions right now. Simply put: We've had to remove nearly all major attractions and museums as they're still closed. But in their place we've added more outdoorsy spots, plus some ways to safely get a meal out. And remember: Please wear a face covering and practice social distancing.
Looking for the best things to do in Los Angeles? We have you covered with the very best that L.A. has to offer. Whether you're a culture vulture, outdoorsy type or simply a lover of our fine city, there's more than enough here to keep you busy. Even lifelong Angelenos will find something new to add to their to-do list, between the city's landmark attractions, ever-changing inventory of the best restaurants in Los Angeles, essential L.A. museums and even some off-the-beaten path secrets. How many of the best things to do in Los Angeles will you try?
Done something on this list and loved it? Share it with the hashtag #TimeOutDoList and tag @TimeOutEverywhere.
You can also find out more about how Time Out selects the very best things to do all over the world, or take a look at our list of the 50 best things to do in the world right now.
Best things to do in L.A.
Looking for more places to explore?
An up-to-date list of the latest business, venue and outdoorsy reopenings in L.A.
Confused by all of the government orders? We clear up what you can and can't do outside.
With secluded mountain treks and unparalleled people-watching, these are the best hikes in L.A. with a view
More great things to do across the globe
Going out and doing things satisfies our need to explore, to learn and to grow (and then to brag about it on social media). Our hope is that the DO List becomes not just your bucket list, but your inspiration to experience and appreciate the corners of magic in the world.