The best Little Havana bars are old school, edgy and everything in between
Take a closer look at the historic neighborhood and you'll find the best Little Havana bars aren't just shaking up mojitos.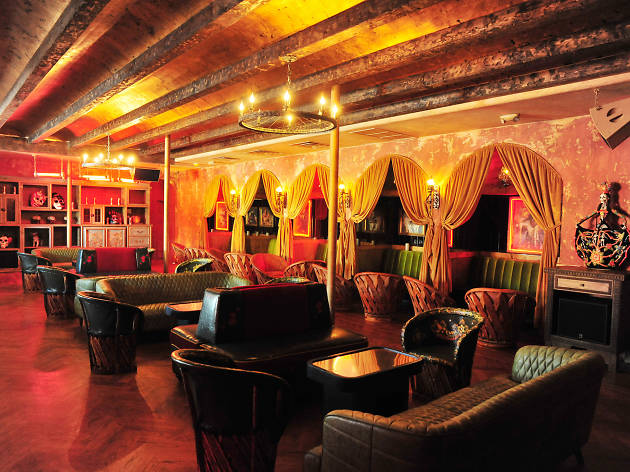 June 2019: It wouldn't be inaccurate to say Little Havana is in the midst of a renaissance. Over the last couple of years, the iconic Miami neighborhood has seen a wave of growth that's brought in tons of new art, restaurants and, of course, bars—while still hanging on to its historic charm. We've kept most of the old goodies on our list of best Little Havana bars—said goodbye to Lekoke, which is temporarily closed for renovations—and proudly welcomed in a few new additions. Among them are Café La Trova, the much-hyped nostalgia-tinged Cuban restaurant that's garnered praise from the likes of GQ and Washington Post, and Los Altos, a decked-out lounge hidden behind a false wall inside a Mexican candy shop. Happy exploring!
Several things are true of the city's famed Cuban neighborhood. For starters, it's home to the best Cuban food in Miami—hands down. And if you're looking for hip-shaking rhythms and opportunities to salsa all night, Little Havana boasts the most renowned live music venues in Miami. Plus, if it's Friday night and you've wrapped up dinner at one of Miami's best restaurants but don't quite want to cut the night short, you won't find a more exciting crowd or tastiest cocktails than what's on tap at the best Little Havana bars.
RECOMMENDED: Full guide to Little Havana
Find more places to drink in Miami
Whether it's a dive bar or a cocktail lounge, this list has a watering hole to suit your mood