The best boutique hotels in Miami for your cozy vacation
Not too big or too small, the best boutique hotels in Miami strike a perfect balance between intimacy and luxury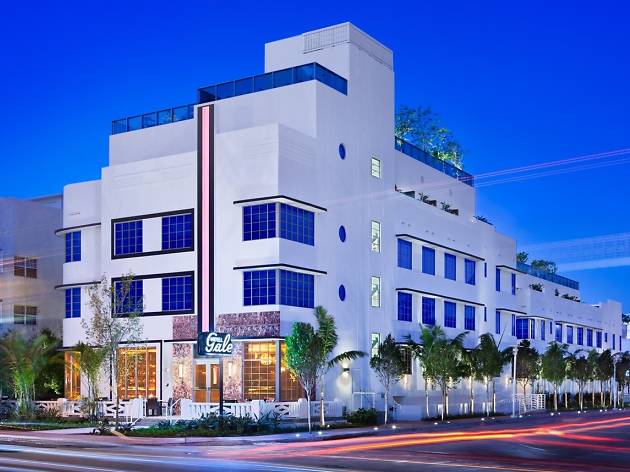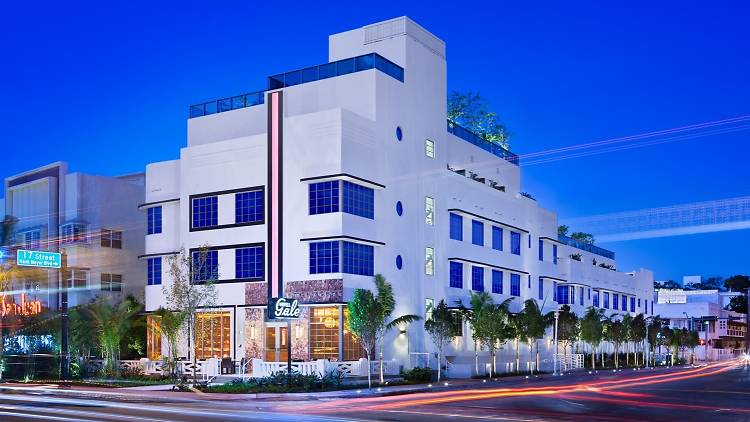 Miami boutique hotels are perfect for those who feel a bit overwhelmed by the average Miami hotel. We get it: a small army of smiling employees at the concierge, long hallways straight out of The Shining, elevators that make your ears pop—it can be a bit much. That's where the best Miami boutique hotels come in. These trendy, yet intimate lodgings (generally with 100 rooms or less) feel more like staying among friends than being a prisoner in a really, really nice prison. They are cozier and allows for more genuine human interactions. And it doesn't hurt that these boutique properties put you within walking distance of the best Miami beaches, the best restaurants in Miami and the absolute best of Miami nightlife.
Best Miami boutique hotels
Oh, where to start with the Redbury? Perhaps with one of the 69 rooms—each rich with bohemian personality and lovely touches such as a record player (with some Capitol Records-curated vinyl) and marble bathrooms. And then, of course, there's the 12,000 square foot rooftop pool, a chill paradise so cute you may never want to leave. Oh, and don't forget the location, which puts you within walking distance of the beach (duh), Lincoln Road, the Fillmore, the Bass Museum and so much more.
This charming hotel—restored to its 1950s MiMo glory—features modern amenities with retro accents. At the center of the quaint, bi-level property is a glistening pool complete with tile mermaid. Most of the rooms are small, fitting only an armoire rather than a full closet, but comfortable and contemporary. Vagabond Kitchen and Bar, the restaurant on property, serves modern gastro fare and a lively brunch on Sundays.
The Betsy stands out among its South Beach neighbors, and not just because its colonial-style building à la Gone With the Wind is an anomaly in a sea of Art Deco. Situated on the northernmost end of Ocean Drive (read: the quieter part), the Betsy swaps bathtubs full of mineral water with charming little touches, such as a bookmark with poems left on your pillow in lieu of chocolates and a small library in each of the 61 guestrooms. The decked roof terrace is perfect for chilling or a romantic cocktail as the sun sets.
A cluster of Art Deco buildings make up the boutique Washington Park Hotel. Pick a room, then kick back in the "front yard," where hammocks and lawn games make you feel right at home. There are offsite amenities like free entrance to the Wolfsonian-FIU across the street and complimentary lounge chairs on the sand (the beach is approximately two blocks away). Also on property grounds is our favorite New York City bar and restaurant Employees Only.
This 1941 tropical deco stalwart received a $35 million makeover before its grand reopening in late 2012. Guest rooms still recall the 1940s vibe, with streamlined dark wood furniture, silver silk curtains and simple white and blue color schemes. Grab an old-school cocktail at the Regent Cocktail Club, while, downstairs, Rec Room hosts a packed dance floor. On the roof awaits a 5,000-square-foot sun deck complete with infinity pool, loungers and 360-degree views.
Art deco glamor meets French Moroccan style, courtesy of designer Michael Czysz, with a result that somehow looks a bit space age. Dream lives up to its name by creating the kind of guest room that makes you reluctant to get out of bed. Upstairs is Highbar, a 1970s-inspired rooftop pool and lounge, with comfy white seating and a couple private cabanas. Downstairs, Naked Taco serves up solid Mexican. It's all just one block from the beach too.
Small and chic, this boutique hotel is housed in a Mediterranean Revival-style building with some MiMo influence. Much of the clientele is European. Perhaps they appreciate the tasteful bedrooms, designed by J. Wallace Tutt, who did the interiors of Versace's mansion. Bamboo floors and sisal matting complement the color scheme: think cream, beige, gold and mahogany. The pool is tiny, but the beach is just two blocks away. Some of the pricier rooms (and they can get quite pricey) come equipped with their own private patios and jacuzzis.
You don't always get what you pay for, like in the case of Hotel Urbano, a surprisingly affordable hotel in the residential part of Brickell. One would expect to shell out hundreds for accommodations that are just a short drive away from Key Biscayne and its numerous attractions, as well as Vizcaya Museum and Gardens and the Port of Miami. You won't find sprawling downtown views at Hotel Urbano, but you will get stellar service and a convenient location.
The New Yorker Boutique Hotel is a safe bet among the vintage MiMo hotels of Miami's Upper Eastside—which can certainly be hit-or-miss. But this baby blue boutique will have you feeling like Don Draper on a tropical vacation. The rooms reflect the neighborhood's MiMo design backbone and there's also a small pool and courtyard for some fresh air. Plus, you're an easy commute from downtown and South Beach.
10
Photograph: Courtesy Yelp/Bal Harbour Quarzo Luxury Boutique Hotel
Bal Harbour Quarzo Luxury Boutique
If you're looking to slow things down, Bal Harbour's Quarzo Luxury Boutique Hotel is the perfect place to escape the sensory overload of South Beach while retaining some great waterfront views (and still being walking distance from the beach). The Quarzo is about a half hour north of South Beach, but Bal Harbour offers no shortage of shopping and dining options.
Need some more hotel options?
The best cheap hotels in Miami are going to help you spend more on the things that matter—like Cuban food and mojitos.