Heads up! We're working hard to be accurate – but these are unusual times, so please always check before heading out.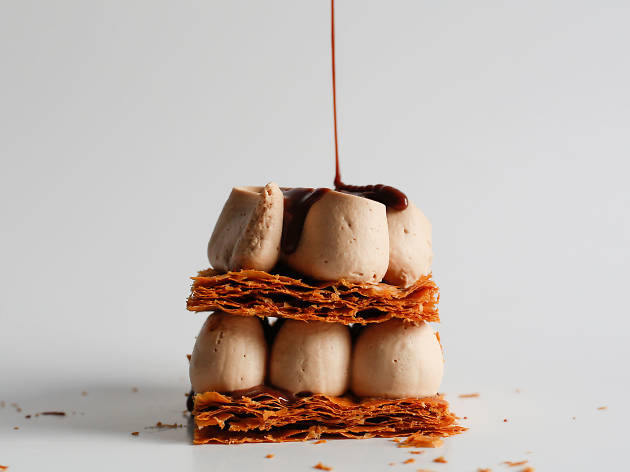 The best bakeries in Miami for tasty, oven-hot pastries
Fresh bread? Flaky croissants? Towering cakes? The best bakeries in Miami have all that and more.
September 2020: Now that summer is over, we can all resume our love of carbs, right? For some of us, that means paying a visit to Miami's best bakeries, where you'll find unique takes on traditional baked goods (think newcomer Flour & Weirdough's chicharrón sourdough) and towering cakes (à la Midtown's Dbakers Sweet Studio) to spare. If it's baked, sugary or both that you're craving, the best bakers in Miami have got you covered.
Your opinion of the best bakeries in Miami might differ depending on what, exactly, you're in the mood for. Like everything about this city, diversity is the name of the game. We've got Jewish bakeries, classic Cuban bakeries (including one of the best restaurants in Miami) and just about everything in between. For a city that's weather forecast calls for 100 percent chance of skin year-round, Miami's love of carbs and sweets is strong. What the best coffee shops in Miami do for our mind, these bakeries do for our stomach. And you'll for sure have to fight us for that last pastelito.
A bakery we love so much that we welcomed them into Time Out Market
It took us trying one of Antonio Bachour's intricate desserts to understand why some people think certain foods are too pretty to eat. His are the kind of complex, masterful creations produced by food stylists, not pastry chefs. They shine on the 'gram but we can attest to the gooey, cream fillings and fruit-based mousses tasting good, too. Bachour's array of oversize croissants fall in line with his fine-patisserie aesthetic and taste more like dessert than a baked good—and that's just how we like it.
Still need a sugar fix?
Because there's always room for more dessert