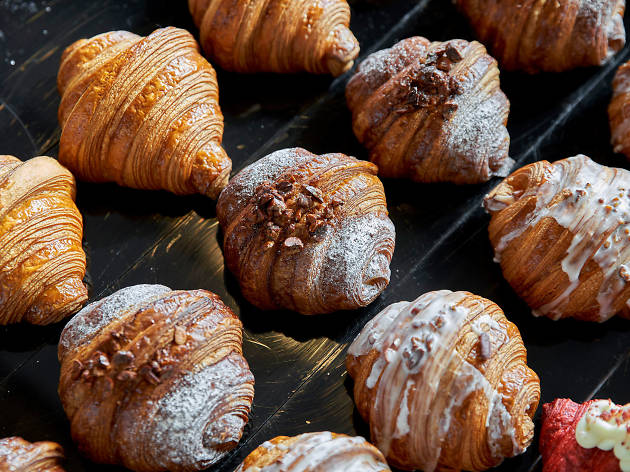 The best bakeries in Miami for tasty oven-hot carbs
Fresh bread? Flaky croissants? Multi-tiered cakes? The best bakeries in Miami have all that and more.
September 2019: Now that summer is technically over, we can all resume our love of carbs, right? For us, that means paying a visit to Miami's best bakeries, where Instagrammable cakes (à la newcomer Dbakers Sweet Studio) and award-winning croissants, like the kind you'll find at Bachour inside Time Out Market Miami, are the norm. Ready to load up on carbs? We've got you covered.
Your opinion of the best bakeries in Miami might differ depending on what, exactly, you're in the mood for. Like everything about this city, diversity is the name of the game. We've got Jewish bakeries, classic Cuban bakeries (including one of the best restaurants in Miami) and just about everything in between. For a city that's weather forecast calls for 100 percent chance of skin year-round, Miami's love of carbs and sweets is strong. What the best coffee shops in Miami do for our mind, these bakeries do for our stomach. And you'll for sure have to fight us for that last pastelito.
Still hungry?
Because you still have a little room left.