The 13 places for the best fried chicken in Miami
The best fried chicken in Miami ranges from traditional Southern-style to spicy Korean to crispy biscuit sandwiches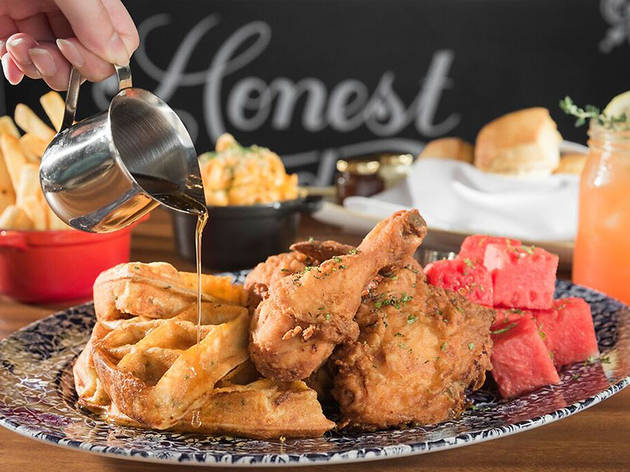 A great piece of fried chicken should be several things: tender, moist on the inside and flaky on the outside. But since South Florida is a melting pot, the best fried chicken in Miami is not always the traditional bird you're used to. If it's brunch in Miami, you might find it served atop a thick waffle; at lunchtime, Miami sandwich shops like to serve theirs stuffed between buns or biscuits; and dinner is anyone's guess—think spicy Korean-style chicken at one of Wynwood's best restaurants or a Middle-Eastern version with toasted sesame seeds. Not sure where to begin your search for the best fried chicken in Miami? We've rounded up the top 13 spots serving up all types of options.
Best fried chicken in Miami
Find more great places to eat in Miami
Work your way through the 14 best cheap food finds in the city.