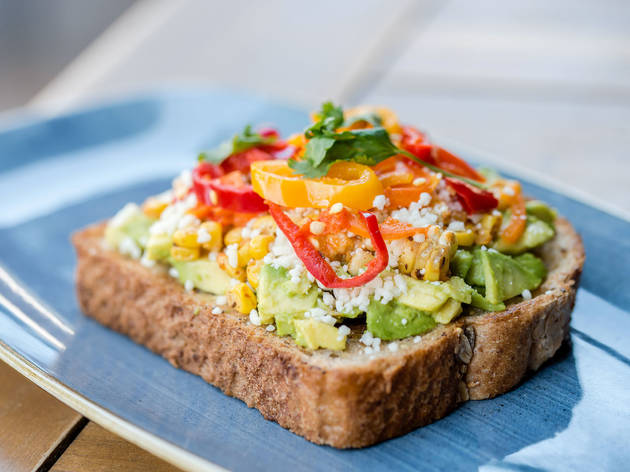 Where to find the best brunch in Miami for all your weekend plans
Whether you're in it for mimosas or the hangover-curing egg sandwiches, the best spots for brunch in Miami have it all
In this strange new world of social distancing, going out for brunch in Miami has taken on greater significance. Hitting the streets in search of pancakes might be your first time dining out since the city shut down. Maybe a trip to your favorite Miami coffee shop is the thing that gets you back out in public. It could also be that Bennys and Bloodys have been part of your weekly routine from the moment restaurants were allowed to reopen. Wherever you are in your post lockdown journey, we're here for you with great brunch recommendations to try right now. Some of the places on our curated list offer outdoor dining while others keep things indoors with fresh takes on the traditional buffet to better suit the new standards of safety. Make sure to call ahead as most restaurants require reservations now and don't forget your mask—wearing one is mandatory.
The best of the city under one roof
Pastry chef Antonio Bachour's eponymous bakery sits on a quiet corner in Coral Gables. Though inside, the lofty space is abuzz with guests oohing and aahing at the artful display of croissants. There's a croissant in every flavor imaginable—almond, Nutella, red velvet... we could go on for hours. But there are just as many savory options, too. Our fave? The Spanish eggs, a delicious soft scramble with Pata Negra ham that's big enough to share. Diners looking for extra room to socially distance will find it in Bachour's expanded breezy, Spanish-style courtyard.
Chef Giorgio Rapicavoli puts a fun twist on breakfast staples, taking childhood favorites like Cap'n Crunch and Cinnamon Toast Crunch cereal and mixing them into pancakes and french toast. A light meal doesn't exist here, but the half-pound frita burger and carbonara breakfast sandwich are worth it even if they have to wheelbarrow you out.
Kush Hospitality turned its seafoodcentric Spillover into the Coconut Grove outpost of Kush, the group's cool Wynwood burger joint. Bigger and bolder, the new Kush tripled its outdoor space and doubled-down on the booze—even bringing back the neighborhood's beloved punch the Moose Juice, which it serves during brunch. Before you hit the bar too hard, build up your tolerance with oversize breakfast sandwiches like the sweet-and-savory combo piled high between two buttermilk waffles and, of course, those irresistible burgers with a side of 50/50 sweet potato and regular fries.