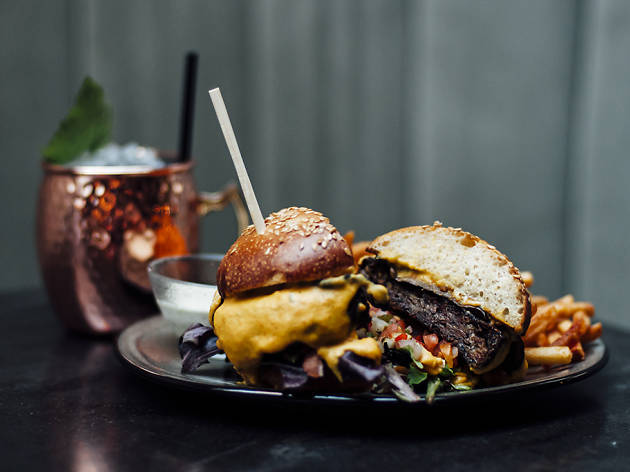 The best restaurants in South Beach that locals and tourists adore
Skip the touristy options and head to these restaurants in South Beach that won't overcharge and underwhelm your palate
Eating your way through the best restaurants in South Beach can take some trial and error. Most of us have fallen prey to the South Beach bait-and-switch before. The area is ripe with places that are, to say the least, sketchy. But the chunk of Miami Beach south of 23rd Street doesn't deserve the bad reputation it's gotten. Away from Ocean Drive, you'll find a blooming culinary community quickly transforming South Beach into the tastiest neighborhood in Miami, where you'll find one of the best bakeries in Miami, some of the best bars in Miami and some of the straight-up best restaurants in Miami. It's about time South Beach got some serious culinary contenders. Allow us to introduce you to them.
Best of the city under one roof
What is it? The best restaurants and chefs in Miami are all huddled together under the same roof at Time Out Market Miami.
Why go? Drive and park once (a victory in South Beach, especially when ample spots are available above the market) to reach 18 different eateries serving all kinds of cuisine—from Mexican and Vietnamese to Cuban.
Best South Beach restaurants
Up for some dancing after dinner?
Dance until the break of dawn at these posh South Beach clubs.
Best selling Time Out Offers