The best bars in South Beach, you party animal
No one parties like SoBe, and the best bars in South Beach are proof—from lounges and dives to dance-y spots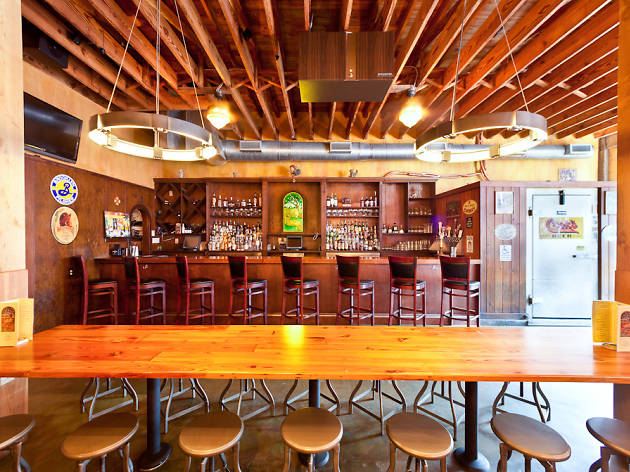 Where are the best bars in South Beach? Seems like an easy question, right? They should be everywhere! After all, South Beach is the party capital of South Florida, isn't it? Well, yes. Yes and no. See, South Beach was built on the foundation of nightlife, but over the years more and more overpriced impostures have moved in, giving the neighborhood a bad rap with locals. Luckily, there is hope, and plenty of it. Some of the best bars in Miami now live in South Beach—same with the best happy hour deals in Miami. And as far as drunk food in Miami? South Beach is stacked. So do your homework and—as long as you avoid the tourist traps—prepare to have a blast.
RECOMMENDED: Full guide to South Beach, Miami
Need some food to go with those drinks?
Pure, unfiltered deliciousness.