The 12 best spas in Miami to relax, recharge and get your glow on
Need a dose of Zen? The best spas in Miami offer massages, facials and other wellness treatments to look and feel fresh.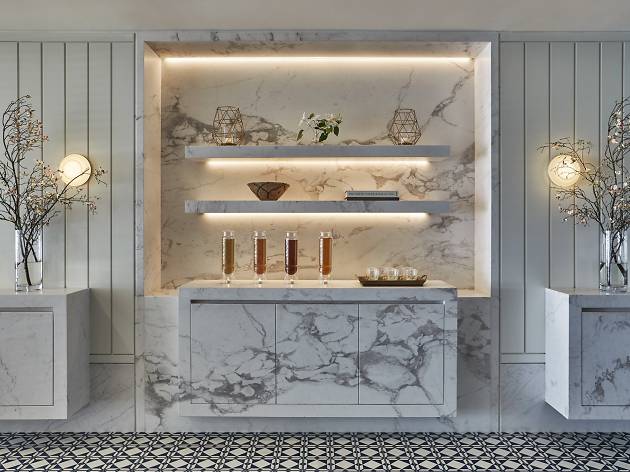 July 2019: We're smack in the midst of Miami Spa Months (July 1–August 31), which means it's the ideal time to comb through the city's dozens of wellness and beauty-focused retreats and update our list of Miami's ultimate spas. Joining the elite ranks are Tierra Santa Healing House, Faena's high-end-holistic spa, and Carillon Miami Wellness Resort, a 360-degree retreat dedicated to making you look and feel your best. Read on for the full scoop and get ready for some deep relaxation—you deserve it.
Sometimes, not even a carefree day on the sands of a Miami beach can beat the stress of everyday life. For that, we turn to one of the best spas in Miami, offering all sorts of mind- and body- healing treatments that relax and recharge. Go for a massage to soothe sore muscles (and tired feet from too much dancing at a club in Miami) or indulge in facial to reveal glowing skin. A number of our spa picks are tucked away in the best Miami hotels, so why not treat yourself to a staycation? A local getaway may be what you need to unwind.
RECOMMENDED: The best things to do in Miami
Best spas in Miami
What is it? Fitting to its hippie Coconut Grove location, Palmeiras features facilities that are partially outdoors and whirlpools that overlook Biscayne Bay.
Why go? It's only a quick jaunt from the mainland over the bridge to small, manmade Grove Isle but Palmeiras Beach Club Spa feels like it's thousands of miles away on a lush, tropical island.
What is it? For many Miamians making the trek to this Sunny Isles spa, Aqualina is the closest thing to a wellness retreat. It's airy and spacious, but secluded enough to keep noise at just above a whisper.
Why go? Treatments are on the pricier side (in keeping with the sophisticated, beachfront neighborhood) but the line of namesake ESPA lotions and serums warrant the extra bucks. Acqualina offers a small, spa-themed food menu for guests spending the day at the facility.
Find more ways to kick back in Miami
Park yourself under an umbrella, sit back and relax