Heads up! We're working hard to be accurate – but these are unusual times, so please always check before heading out.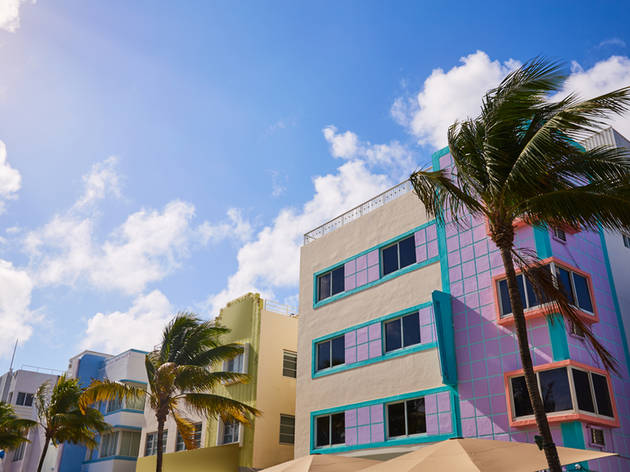 The best Miami tours guide you through the city's ultimate sights and eats
Tours in Miami aren't just for tourists. These excursions offer up fun and fool-proof ways to experience the city
October 2019: We combed through our list of the best tours in Miami and did a bit of housekeeping: some tours no longer run, while others have bumped up their prices to meet demand. New to the roundup is a stylish and highly customizable classic car tour, plus an ultra zen moonlit kayak tour through the mangroves. Happy sightseeing!
Miami tours truly test your local knowledge. How well do you know Miami? If you've spent time swimming in the Miami beaches, visiting the best museums in Miami or sampling Cuban food in Little Havana, you've gotten a taste of what the Magic City has to offer. But there's still so much more to experience. Consider one of the best tours in Miami as a fun way to delve deeper into the local culture, try authentic Latin cuisine and see a side of Art Deco Miami you never knew existed. Miami tours aren't just for tourists anymore; these guided ventures give you a glimpse of the city you never knew you needed.
RECOMMENDED: Full guide to the best things to do in Miami
Best Miami tours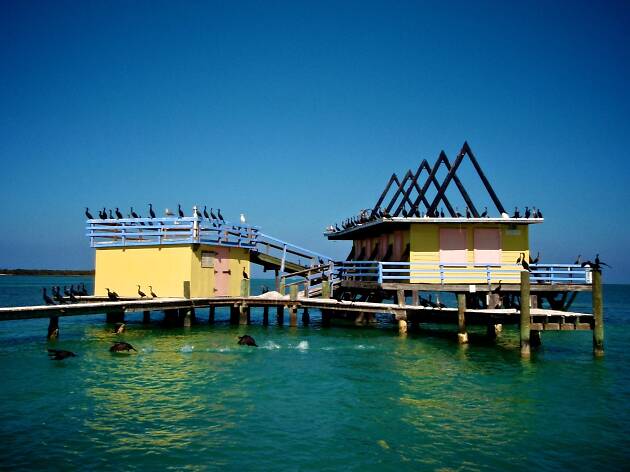 Photograph: Courtesy CC/Flickr/Zoë
What is it? Get a rare up-close view of Stiltsville, a curious Miami landmark of colorful, crumbling buildings originally built in the 1920s and '30s in the shallows on the northern end of Biscayne National Park.
Why go? Available as part of a daily two-hour Biscayne Bay sightseeing tour or customizable as a private tour, you'll want to book your time with Captain Matt, about whom National Geographic said: "A guided excursion could take you to the most spectacular place on Earth, but it is the operator who really makes the memory." $139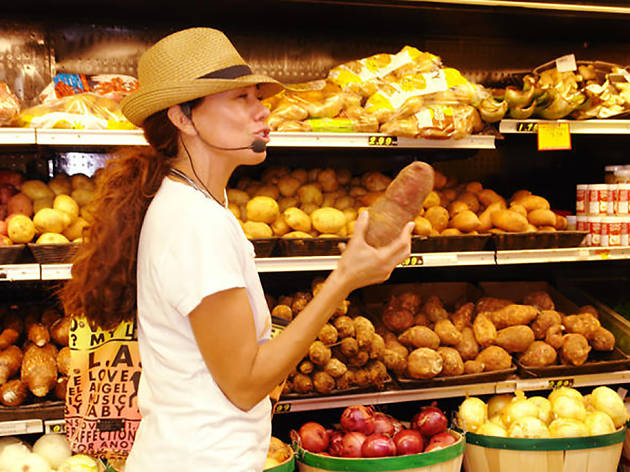 Photograph: Courtesy Viator
2. Little Havana Food and Walking Tour
What is it? If you're the type who researches a city's food scene before booking travel, this culinary tour will keep you from spending precious hours Googling away. Set off on a gut-busting journey through Little Havana, sampling the Cuban neighborhood's authentic delights—from ice cream and cafecito to those irresistible croquetas.
Why go? Between stops, you'll learn about the people, the culture and, of course, the food that make this place so special. $56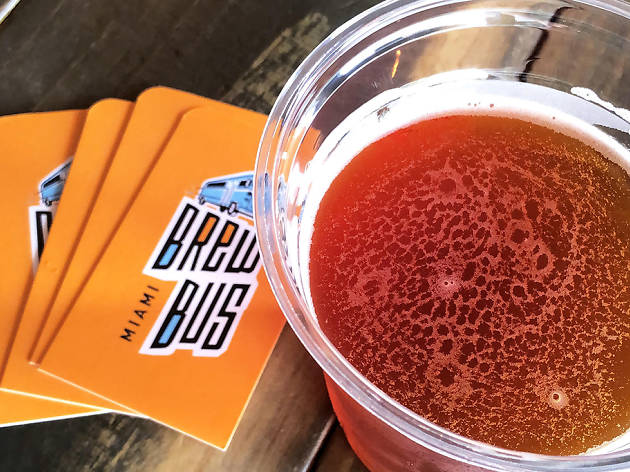 Photograph: Virginia Gil
What is it? This tour combines some of our favorite weekend activities into one: day drinking, sampling craft beers and letting others drive us around. If you're interested in learning about Miami's burgeoning local breweries, or just like drinking really good beer, grab a seat on the Brew Bus immediately.
Why go? You'll be whisked away to several South Florida breweries on an air-conditioned minibus, given a tour of each facility and handed a complimentary beer of your choice at every location. Cheers to that. $75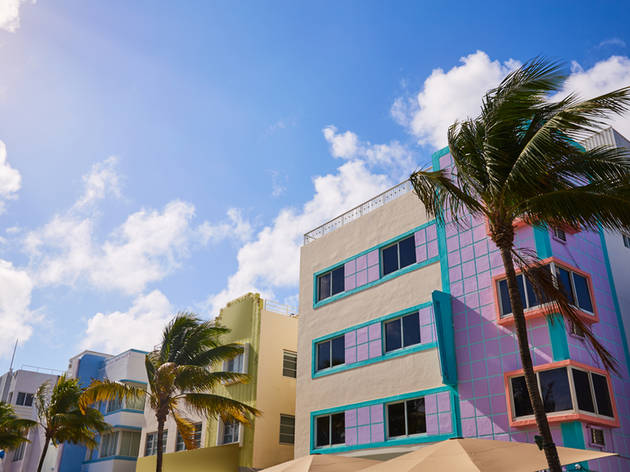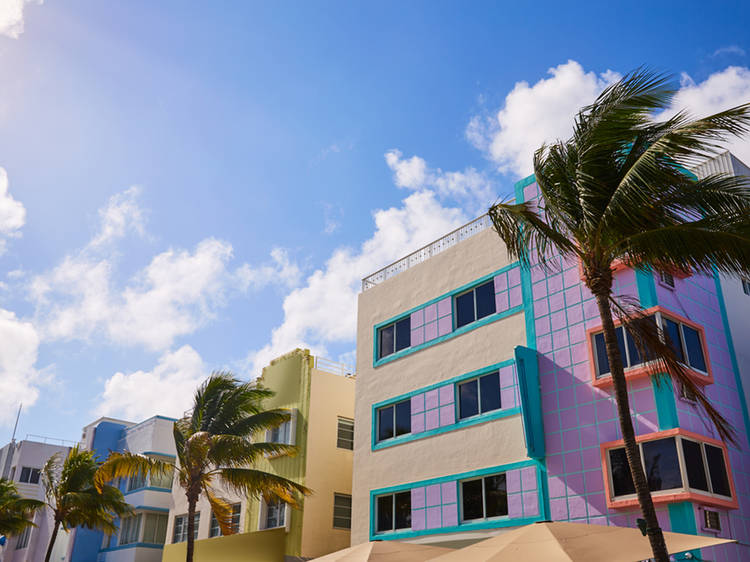 Photograph: Shutterstock
4. Miami Beach Food and Art Deco Walking Tour
What is it? More than showing you where The Birdcage was filmed, Art Deco walking tours are a fun, interactive way to learn all about South Beach's historic architecture—without ever needing to refer to your guidebook.
Why go? You'll learn to distinguish Mediterranean Revival from Miami Modern and be able to tell all your friends back home you were inside an actual Art Deco structure. Bonus: the three-hour tour includes five stops to snack and rest your feet. $56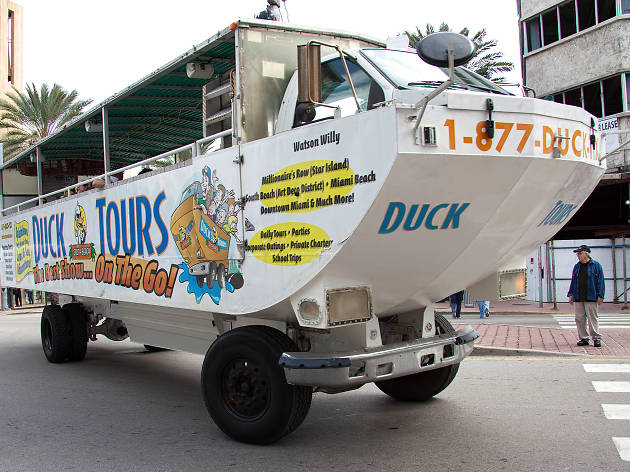 Photograph: Shutterstock
What is it? Few tours will take a Pitbull dance break at a red light, but Duck Tours is unlike any other tour you'll take in Miami. You'll ride an amphibious truck, meaning it can travel on land and on water, through the streets of Miami Beach and downtown Miami, past Bayside Marketplace and into Biscayne Bay for a truly 360-degree view of the city.
Why go? Guides are informative but also really fun, so expect to hear the "#SELFIE" song when your peers start wielding their selfie sticks. $33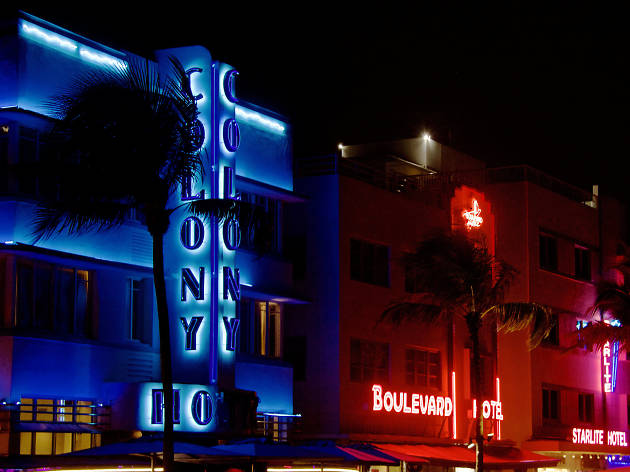 Photograph: Courtesy CC/Flickr/Valerie
6. Miami Night Photography Tour
What is it? When all you're seeing of Miami is revealed through a camera lens, you better know what you're doing. Improve your photography skills during this one-hour workshop where students learn about camera settings, photo composition and, of course, capturing that perfect sunset shot for Instagram.
Why go? This hands-on, all-levels workshop is perfect if you're looking to add to your portfolio and become a master chasing the light. You'll need to BYO equipment, including a tripod and a variety of lenses, to get the most out of the tour/class. $125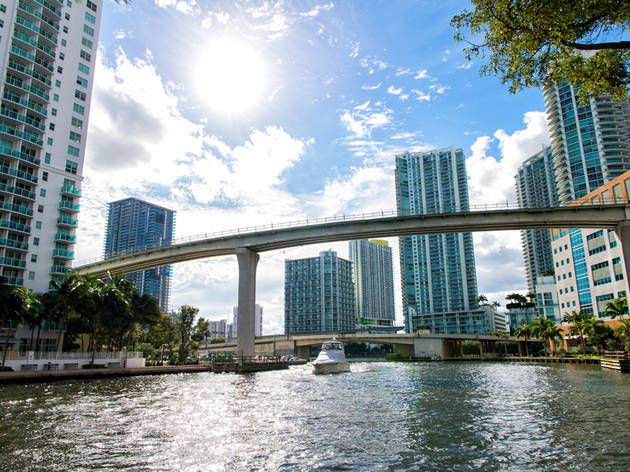 Photograph: Shutterstock
7. Full Moon Over Miami River Cruise
What is it? Ever wondered what downtown Miami was like before it was dotted by skyscrapers? What do you really know about the Tequesta Indians, Brickell's earliest inhabitants? Hop aboard the Pelican Skipper catamaran and get answers to these and other questions on Dr. Paul George's popular monthly cruise down the Miami River.
Why go? The boat sets off from centrally located (and typically poppin') Bayside Marketplace and guests can bring drinks and snacks on board. Admission to HistoryMiami is included in the ticket price. $60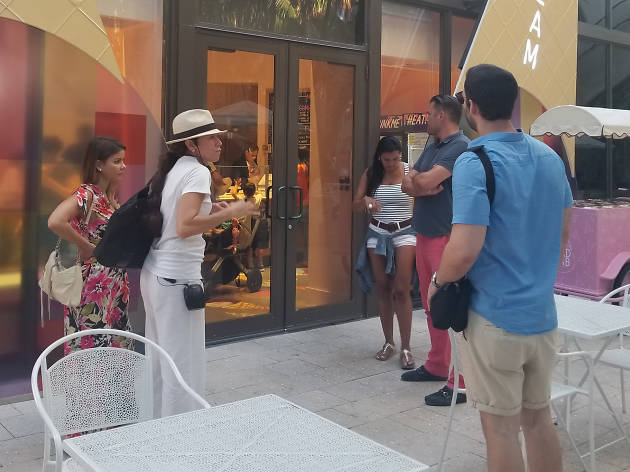 Photograph: Virginia Gil
8. Design District Public Art and Food Tour
What is it? On this two-and-a-half-hour tour, you'll sample food from St. Roch, taste wines at Abaco, tuck into a creamy soft serve ice cream at Mad Lab and more. Plus, your guide sneaks you into the designer shops to ogle their collections of commissioned art.
Why go? The bougie neighborhood gets a bad rap for being nothing more than a place to shop and for being expensive. While the latter might be true, there's plenty to see and do in the MDD that has nothing to do with retail. $69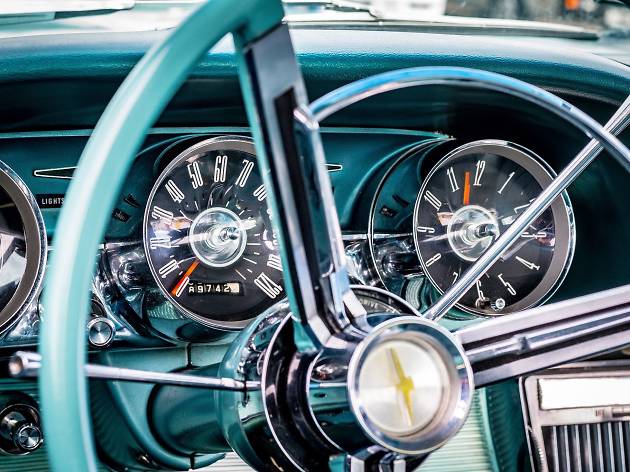 Photograph: Courtesy Unsplash/Alex Read
What is it? Cruise Miami in style in a rare and gorgeous 1960 Ford Sunliner convertible on one of several history-filled sightseeing tours around Miami and the beaches.
Why go? The luxe private tours don't run cheap but are highly customizable, with options to build in stops at popular destinations in Little Havana, Wynwood and more⁠—plus pick-up and drop-off at a location of your choosing. $TBD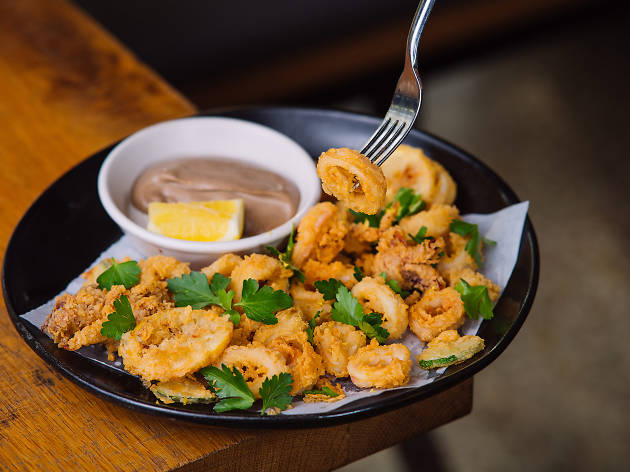 Photograph: Courtesy Grove Bay Hospitality Group/Dylan Rives
10. Coconut Grove Food and History Tour
What is it? Taking place every Saturday at 12:30pm and running three hours, this restaurant adventure takes guests to the neighborhood's most popular restaurants, including Glass & Vine and Ariete. Historical stops are built into the route as well.
Why go? It was only a matter of time until this charming dining destination that boasts concepts from some of the city's best chefs had its own culinary tour, but it's finally Coconut Grove's moment in the sun. $69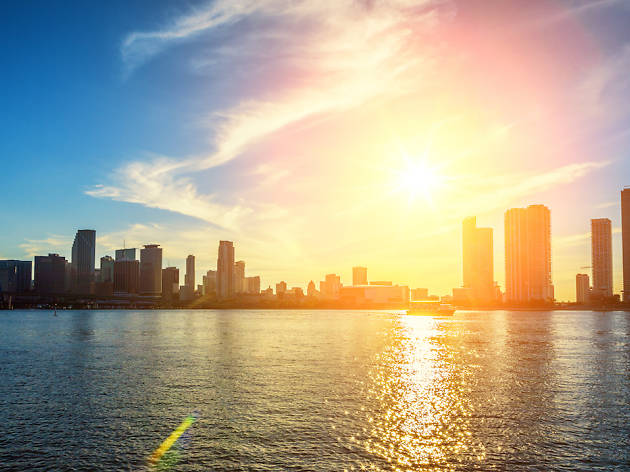 Photograph: Shutterstock
11. Miami Puzzling Adventure
What is it? Here's a fun one for locals: a scavenger hunt that takes you throughout Miami as you complete brain teasers, solve puzzles and answer questions on your smartphone. Do it solo or with a group and take as much time as you need.
Why go? Participants are timed on travel and the time it takes them to complete a challenge, though the walking tour shouldn't take more than two hours. $50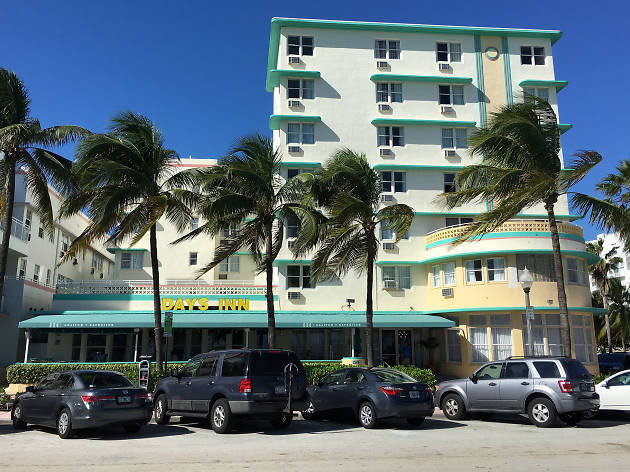 Photograph: Courtesy CC/Flickr/Phillip Pessar
12. MiMO (Miami Modern) Tour
What is it? This two-hour walking tour spotlights the neighborhood's unique traits and its MiMo influences across public and private structures. This Miami Design League tour is offered for private groups only, so convince your friends.
Why go? Most of us know MiMo from the pastel-hued motels along Biscayne Bay, the historic Vagabond Hotel or the arresting Coppertone girl sign. But few realize that this iconic Miami Modern architecture also has a place on the North Shore of Miami Beach. $TBD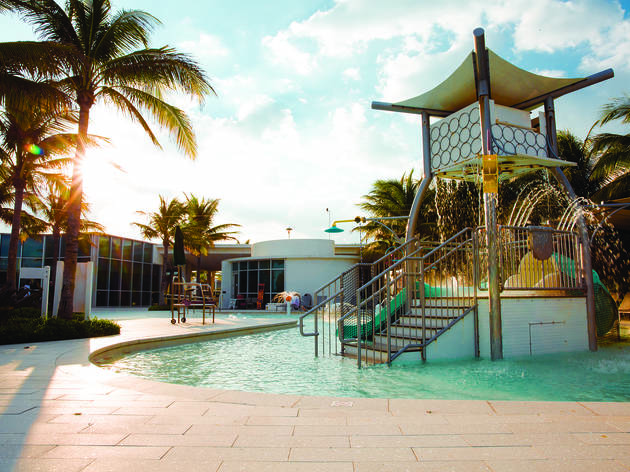 Photograph: Courtesy Surfside Community Center
13. Town of Surfside Walking Tours
What is it? Get to know the quaint town of Surfside, a beachfront neighborhood with cute pedestrian walkways, family-owned shops and a small community center compete with waterslides for the kids.
Why go? Everyone's favorite local historian, Dr. Paul George, leads three free walking tours in 2020 (Feb 9, Mar 29, May 3) down Harding and Collins Avenue, where many galas and fancy black-tie affairs attended by the likes of Frank Sinatra and Elizabeth Taylor were once held. Nature is also a big part of the experience as attendees learn about the area's protected loggerhead turtles. Tours depart from the Surfside Community Center.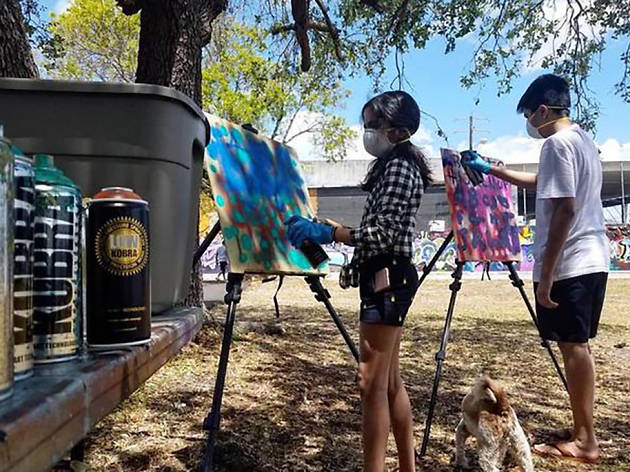 Photograph: Courtesy Viator
14. Wynwood Graffiti Experience
What is it? No matter what the countless murals in Wynwood might lead you to believe, spray painting a vacant wall is still very much illegal. Fortunately, this workshop and tour gives you free rein without the risk of defacing public property.
Why go? Led by a real-life street artist, the class takes place at an artist studio (address is provided upon booking). Students are handed a can of paint, a mask (safety first!) and shown how to write, blend colors and illustrate using different spray tips. $36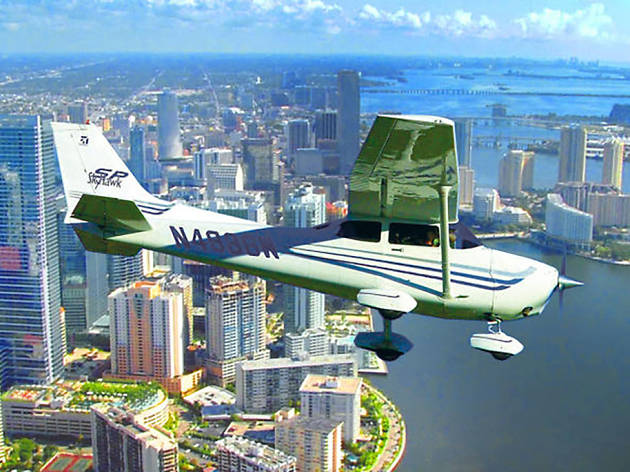 Photograph: Courtesy Viator
15. The Grand Miami Air Tour
What is it? Pressed for time? This is how you see Miami's essential sights in under an hour. Your pilot will not only steer you clear of danger but also give you the lowdown on what you're seeing below.
Why go? Fly over South Beach, through Downtown and across Biscayne Bay as you soak in the city's beautiful skyline and indelible Art Deco architecture. $165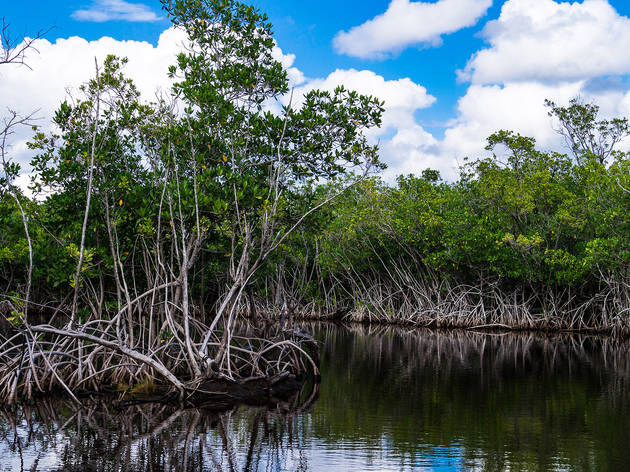 Photograph: Shutterstock
16. Florida Everglades Hike, Kayak and Airboat Tour
What is it? Those willing to brave the elements for an up-close glimpse of South Florida's most impressive landscape should opt for an amphibian experience. Start with a one-hour airboat tour, which whisks you through thousands of tiny islands and past native wildlife.
Why go? You'll see crocodiles and alligators (the Everglades is among the few places in the world where the two species cohabitate), as well as all sorts of other wildlife, many of which are endangered. A dry hike led by a naturalist and lunch are included in this unique adventure. $209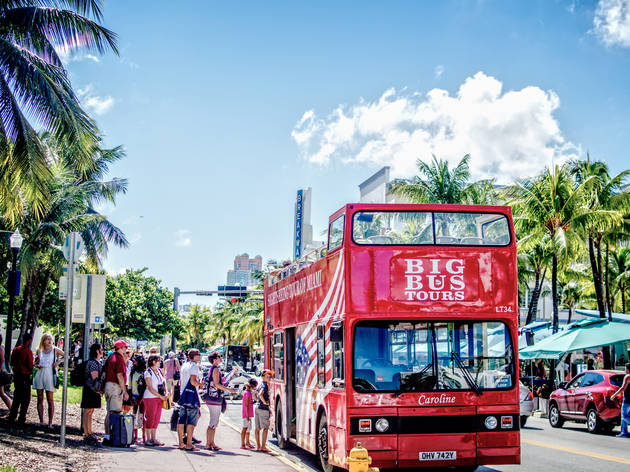 Photograph: Courtesy CC/Flickr/Joan Nova
17. Big Bus Miami Hop-On Hop-Off Tour
What is it? What's a sightseeing tour throughout Miami without a little traffic? Not an authentic one, that's for sure. If you're bound to get stuck beyond the wheel, it's best you leave the driving to someone else so that you can spend the afternoon gawking out the window, taking in the city's fabulous architecture and those stunning ocean views.
Why go? Each bus has its own tour guide to point out and explain the sites. Another perk of riding the Big Bus? You'll never have to deal yet another Miami transportation struggle: parking. $29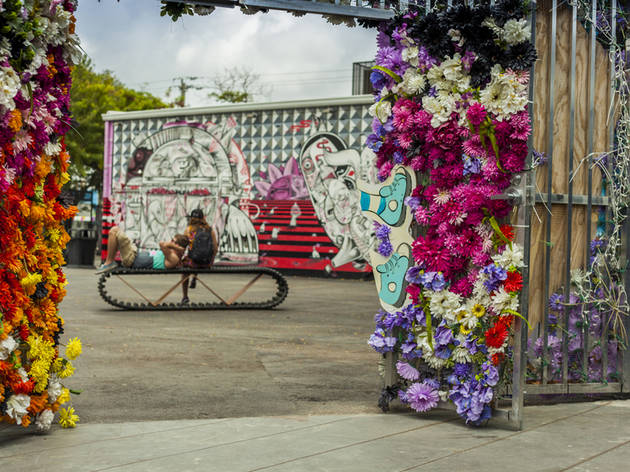 Photograph: Shutterstock
18. Wynwood Graffiti Golf Cart Tour
What is it? Cover more ground while exploring Wynwood's myriad murals on a graffiti buggy tour. You'll hop on the golf cart for a one-hour ride through the colorful arts district, learning about the popular street art and the artists who created it.
Why go? Do you suffer from FOMO? No worries! This fast-paced route brings you past more than 50 of the area's galleries and murals. $39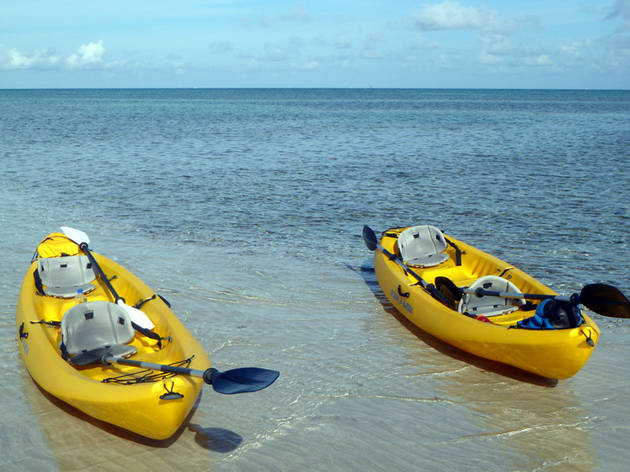 Photograph: Courtesy CC/Flickr/David Berkowitz
What is it? Glide your way through the arched mangrove canopy and bask under the light of the moon and stars on this monthly tour at scenic Oleta River State Park.
Why go? Guides will lead you through the peaceful intercoastal waterway to the park's hidden treasure: Sandspur Island. The tour ends back at the beach cove for s'mores and refreshments around the campfire. $50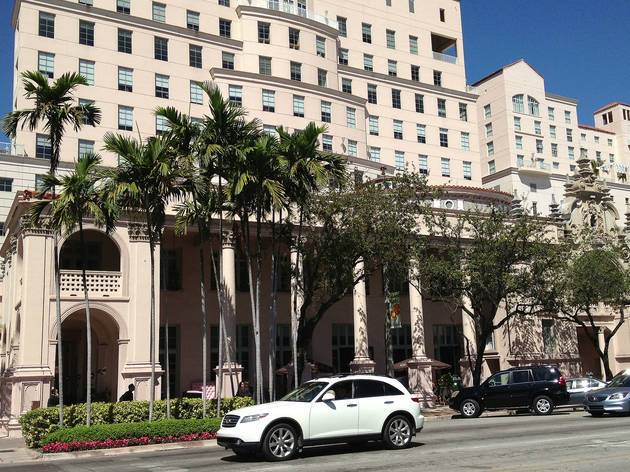 Photograph: Courtesy CC/Flickr/Phillip Pessar
20. Coral Gables Bike Tour
What is it? The fastest way to learn why Coral Gables was nicknamed the City Beautiful is on one of its family-friendly bike tours, presented by the Coral Gables Museum and Bike Walk Coral Gables.
Why go? You'll ride down tree-lined boulevards, around historic fountains and past picturesque homes built in the grand Mediterranean Revival architectural style. The route changes monthly to include different neighborhoods and bike rentals are available. $10
Show more
Tired from all the sightseeing? Find a place to kick back.
Cabanas, awesome DJs and flowing cocktails? That's only part of the fun you'll find at the city's best pools.