The best things to do in Coral Gables
From sightseeing to shopping, explore this historic corner with our guide to the best things to do in Coral Gables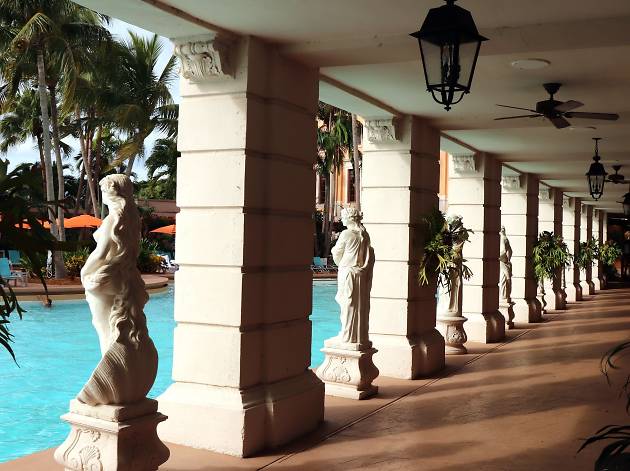 Coral Gables's tree-lined streets make for an idyllic place to live, but the decidedly suburban city is not all megamansions and meticulously manicured lawns. There's real depth to the City Beautiful, as seen in its renowned theaters and incredible art collections, both public and what's on display privately at several of Miami's best museums. Whiling away the afternoon at a sidewalk cafe or a Miami coffee shop is not unheard of in these parts, but the best things to do in Coral Gables go beyond eating and drinking. Here, our picks of the top activities and sights to check out in garden neighborhood. This list is curated, as always, but isn't ranked—we just couldn't choose favorites.
RECOMMENDED: Full guide to Coral Gables, Miami
Best things to do in Coral Gables
What is it? This verdant, 83-acre tropical oasis features a lush rainforest with a stream, a splashy waterfall, a sunken garden, dramatic vistas, an enormous vine pergola and a museum of plant exploration.
Why go? Fairchild's collection of rare palms, orchids and other flora are no doubt stunning. But for something more hands-on, pencil in a visit during its many festivals, celebrating everything from chocolate and mangos to orchids.
What is it? Opened in 1950, South Florida's first museum sits on the University of Miami campus and features an extensive permanent collection of Egyptian, Greek and Roman antiquities.
Why go? On view through spring 2020, the student-curated exhibit "Russia Unframed" highlights the country's profound impact on the arts. It's an enlightening look at the Russian diaspora that, thankfully, has very little to do with politics.
What is it? Majestic, luxurious, palatial—Coral Gables' premier hotel is a stunning example of European grandeur with its Mediterranean architecture, French and Spanish antiquities and hand-painted vaulted ceilings.
Why go? Spend the day golfing on its a world-class golf course, relaxing at the full-service spa or at a sumptuous Sunday brunch—think flowing Champagne, oysters and more. Staying overnight? The hotel's isolated location bodes well for a peaceful vacation.
Shopping, Markets and fairs
What is it? This vibrant seasonal market takes place between January and March, hosting some of the city's top artisanal vendors and local farmers during the only time of the year it's not too hot to shop outdoors.
Why go? It's small and won't overwhelm you with a massive selection. Plus, there's plenty of street parking around for easy grab-and-go shopping on your way to and from (more) weekend errands.
Things to do, Performances
What is it? Helmed by veteran artistic director Joe Adler, the intimate Coral Gables theater leads the charge for avant-garde productions in the city. The 2019/2020 seasons brings thrilling shows by Arthur Miller, several world premieres and more.
Why go? Smart, provocative shows with solid production values and excellent acting are the standards here. A darling of critics and lovers of the arts, Gablestage has won numerous awards in its 20-plus–year history.
Shopping, Markets and fairs
What is it? Possibly the most convenient farmers' market in all of Miami is this pop-up, which takes place on the ground floor of the Shops at Merrick Park. Find prepared foods and desserts, organic produce and clean skin-care products on sale year-round.
Why go? Get the best of what's in season in a single trip to the mall: a new pair of on-trend Jimmy Choos and the freshest, ripened fruit.
Movie theaters, Independent
What is it? This charming, independent art-house shows indie films and award-winning documentaries. Fall brings the adorable Miami International Children's Film Festival to the modern theater.
Why go? Catch limited engagements of digitized classic flicks and themed retrospectives—such as a recent 35mm showing of Back to the Future II— year-round at the one-room cinema with a small café that serves affordable wines and beer and popcorn.
What is it? A former coral rock quarry, this glittering freshwater pool boasts waterfalls, tropical foliage, a cave and a mini sandpit. There's also a cafe that serves snacks, pizza by the slice and different types of ice cream.
Why go? With free parking, discounted rates for Coral Gables residents and shaded areas for chaperoning parents, it's an easy escape on hot summer days.
What is it? Housed inside a former fire house, the moderate museum gives a historical overview of Coral Gables, highlighting its early settlers, European architecture and melting pot of cultures.
Why go? Once you've whizzed through the small structure learning everything there is to know about the City Beautiful, experience it IRL on one of the museum's guided walks or bike tours.
10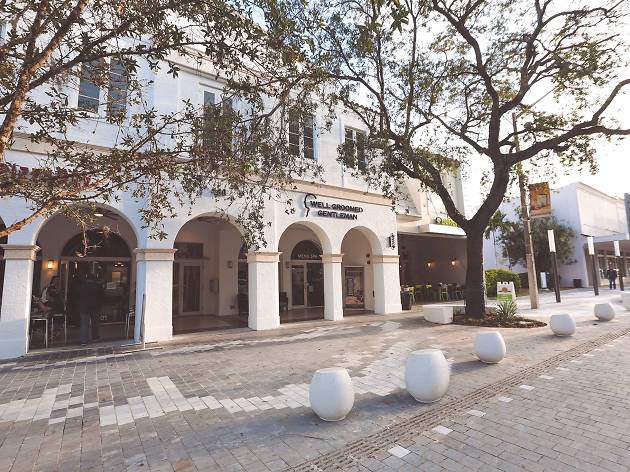 Photograph: City of Coral Gables
What is it? Downtown Coral Gables' main drag is lined with bridal shops, jewelry stores, trendy boutiques and a multitude of restaurants.
Why go? Following an extensive, million-dollar renovation, the strip features wider sidewalks, a greater selection of outdoor dining options and more tree-lined areas to go for a stroll.
Shopping, Shopping centers
What is it? Coral Gables's idea of a mall is a pristine, open-air shopping complex with greenspace for little ones to play, outdoor restaurants and designer shops galore.
Why go? With more than 100 stores, Merrick Park offers a mix of midprice retailers like Lululemon and Madewell as well as luxury boutiques, such as Gucci and Burberry.
What is it? Located on the University of Miami campus, this gem of a movie house is roomier and plusher than most first-run cinemas.
Why go? Bill Cosford is one of the only local theaters to regularly show foreign films, putting on an eclectic mix of Asian, European and arthouse selections. Keep an eye out for student-led film festivals and obscure, one-off showings.
What is it? Spread across 600-plus acres, the waterfront park has spots for swimming, biking, boating, fishing, kayaking and more. Plus, there are areas for picnicking and private parties.
Why go? Landlubbers and seafaring types will find plenty to keep them busy—drive, park and do it all from setting your boat in the water or hanging out in the small, man-made beach to hosting an outdoor wedding.
What is it? One of South Florida's seminal companies for 31 years, this nonprofit theater puts on staged productions of award-winning shows and musicals from Broadway and beyond.
Why go? A prime location on Miracle Mile makes this a great destination for theatergoers, who can enjoy a meal and shopping before the show. The 2019/2020 season brings award-winning productions of Camelot, Mamma Mia! and others.
What is it? The boyhood home of city founder George Merrick offers a charming glimpse into 1920s Coral Gables, a colorful era when the City Beautiful that Merrick lovingly envisioned was starting to grow.
Why go? While currently closed for renovation, the home is filled with artwork, photographs and artifacts from Merrick's childhood. Tours are delightful and last about 45 minutes. Call ahead to book.
Explore more of Miami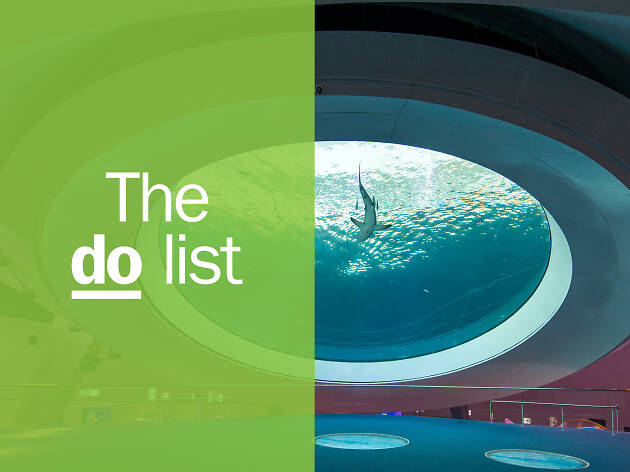 Check out the city's top museums, restaurants, clubs and so much more