Where to watch the Super Bowl in Miami that's not your boring house party
Where to watch the Super Bowl in Miami and more free Super Bowl parties happening in South Beach, Wynwood and Brickell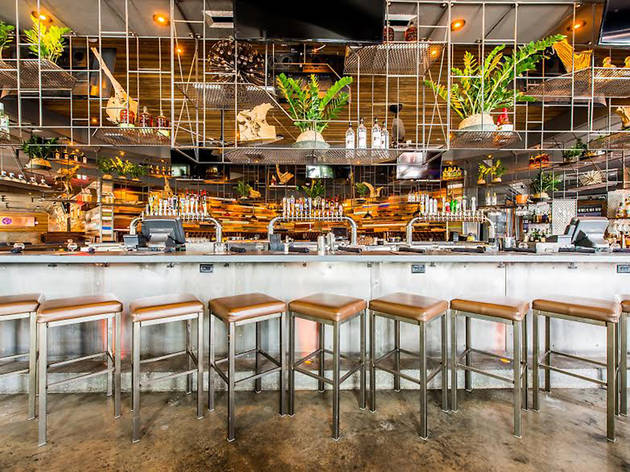 You probably still want to know where to watch the Super Bowl in Miami despite the fact that our beloved Dolphins will be far from the playing field. Of course, that doesn't mean you still can't have fun (and root against the Patriots too). The Super Bowl is more about the food and drinks these days anyway, right? That's why—if you plan on staying in for the big game—you'd be wise to order some of the best tacos in Miami or the best pizza in Miami on your favorite delivery app. Maybe there'll even be time for some of Miami's best seafood at halftime. But if you plan to leave the house, these are the watch parties you should hit up.
Where to watch the Super Bowl in Miami
Still hungry after the game?
These late night options will set you right.