Cruising from Miami is about the easiest vacation you can take—itineraries are frequent, cheap and highly accessible. The convenience of cruising is also what makes it an appealing escape for those who seldom take a break from work. It's hard to turn down a short trip that costs about the same as a single night out in South Beach. And it's even harder to say no to a getaway that feels like you never left home at all. Both can be said about sailing on the Norwegian Encore. It's the newest ship from NCL's Breakaway class and it features top-of-the-line restaurants, multiple bars and activities to keep you entertained well beyond tanning. As far as ships go, it's the most Miami one we've experienced, down to dinner at the onboard Scarpetta—which is nearly identical to its sister location at the Fontainebleau Miami Beach. If you're the type who gets homesick easily, this ship will ensure you never feel too far from home.
Feast at Scarpetta at sea
If you're one of those healthy eaters who exclusively consume pasta before a marathon or while on vacation (treat yo'self!), you'll appreciate the Onda by Scarpetta restaurant onboard Norwegian Encore. Now that you've held out for carbs this long, not just any spaghetti will do. You deserve a bowl of Scarpetta's signature pasta with tomato basil—a mound of perfectly al dente noodles covered in chef Scott Conant's famous pomodoro sauce. It tastes just as good as it does on dry land but without the pressure of having to run 26.2 miles the next day to earn it.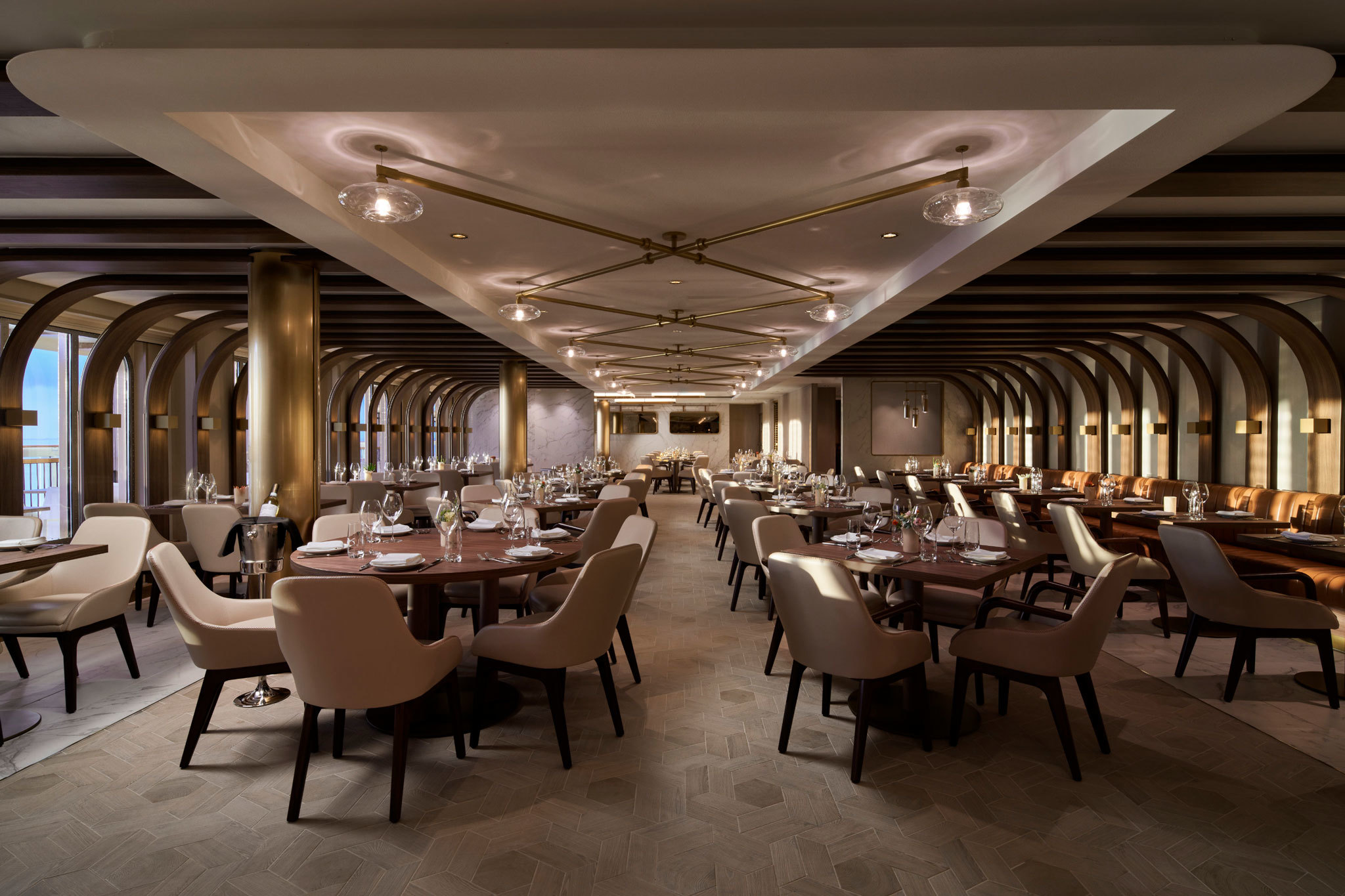 Photograph: Courtesy NCL/ Christian Santiago
Feel like you're at Soho Beach House
Miamians love their members-only beach clubs. We hate to schlep our umbrella and chairs, adore a comfy lounger and prefer to have our drinks brought to us on the sand. It's true that most cruise ships offer such service, but the Encore goes the extra step on its private island, Great Stirrup Cay, with bookable cabanas and Silver Cove, a VIP area with a dedicated Moët champagne bar. You'll need to pay extra to enjoy it but it's so worth it for flowing bubbly.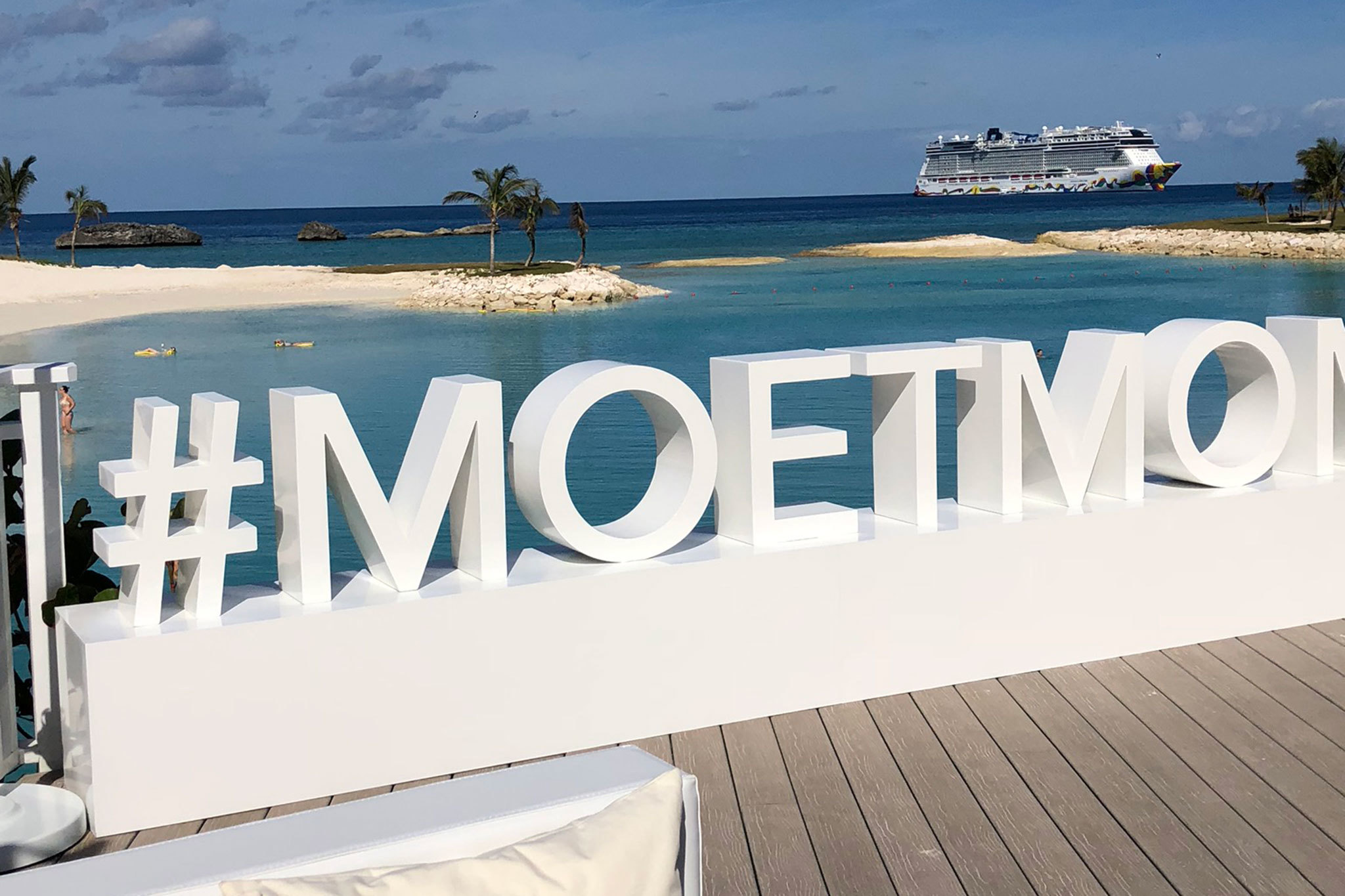 Photograph: Virginia Gil
Have all the drinks
Bar Lab, the brilliant mixologists behind Miami Beach's Broken Shaker, put their spin on Encore's extensive bar program—from the complicated mojitos served at Sugarcane to the craft cocktails you'll try at the A-List Bar. They're the reason you won't get watered-down daiquiris or sugary mixed drinks made with bottled ingredients. Miami watering holes set the bar high and Encore manages to raise it with its cocktail offering.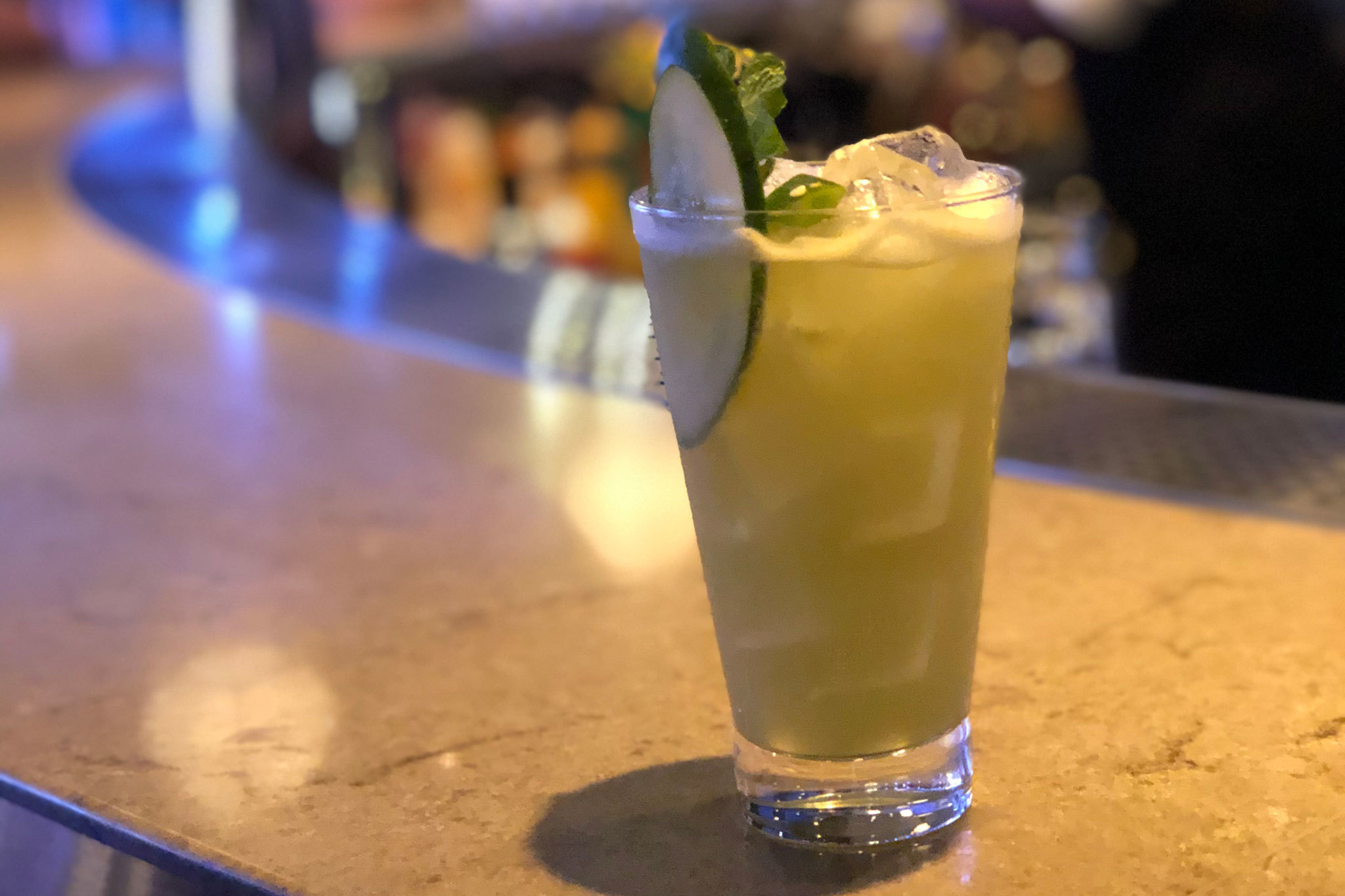 Photograph: Virginia Gil
Reminisce about Pubbelly
2019 was a tough year for Miami's restaurant stalwarts as many of the city's top establishments shuttered—including beloved gastropub Pubbelly Noodle, the inspiration for NCL's Food Republic eatery that closed earlier this year in Sunset Harbour. The restaurant's contemporary Asian menu lives on here with dishes like firecracker shrimp and dumplings. The restaurant also features a water view, one that has nothing to do with the rising tides and flooding that plagued the former South Beach spot.
Channel your road rage, responsibly
Unlike the bubbling stress you experience driving on I-95, sitting behind the wheel of a go-kart is actually enjoyable. On the upper deck's speedway track, you'll get to zip around a course with winding turns and sharp roundabouts and compete with your fellow passengers for first place. Win or lose, you'll have fun purging all that pent-up road rage.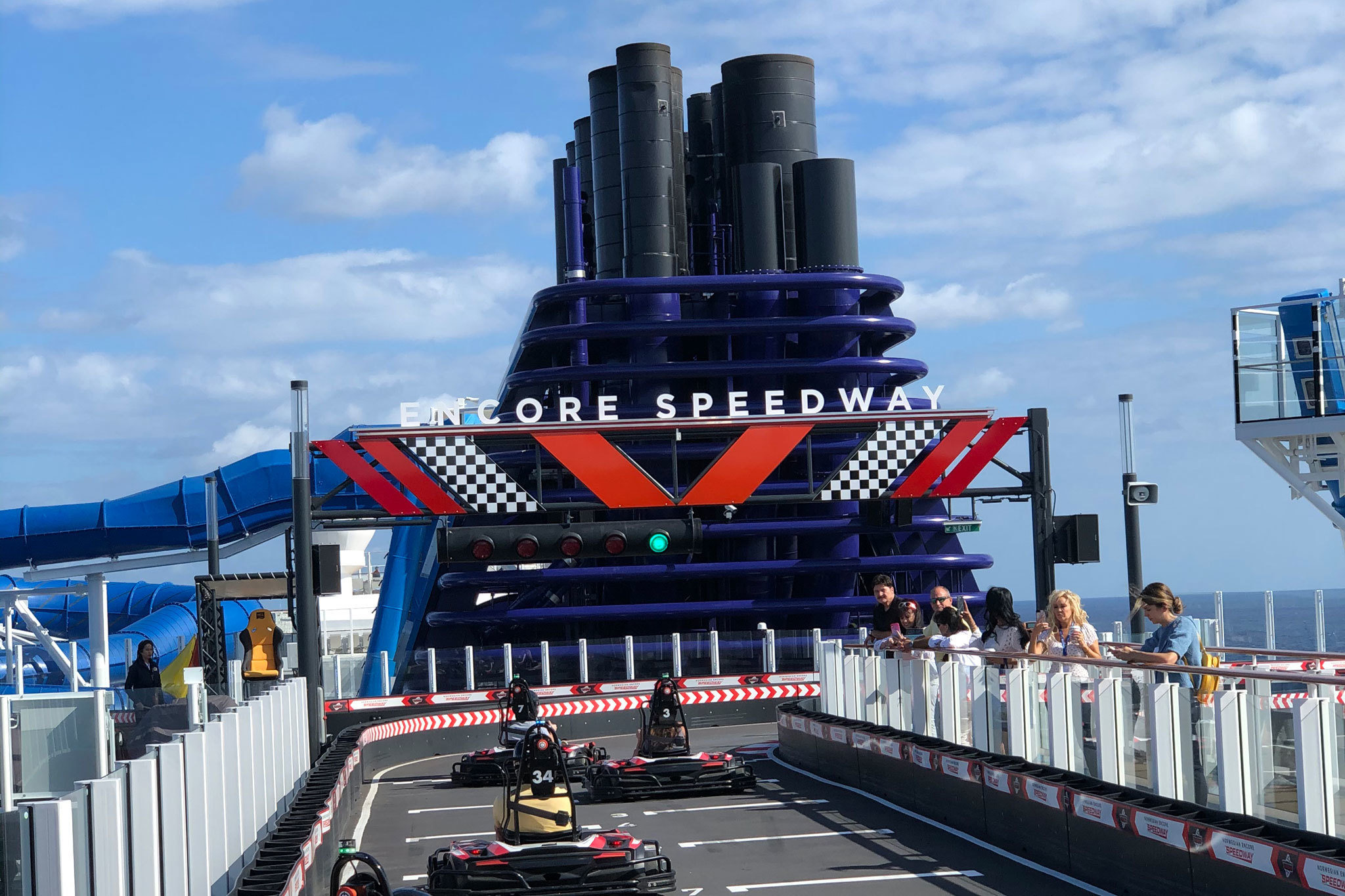 Photograph: Virginia Gil