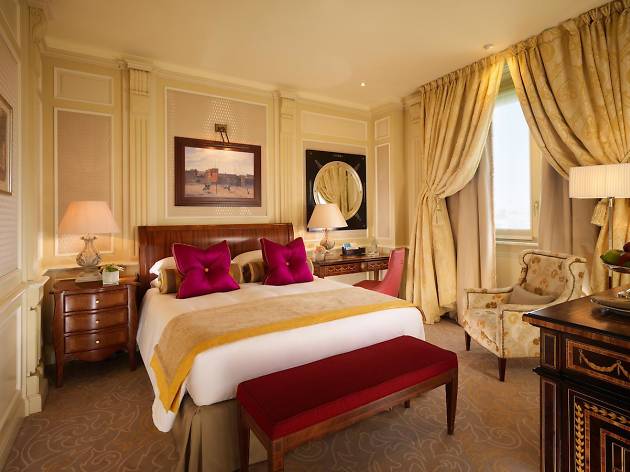 The 10 best hotels in Milan
Take your trip up a notch with our guide to the best hotels in Milan, from luxury historical properties to modern escapes
Places to stay in Milan run the gamut from bare bones hostels to affordable, cheap hotels to over-the-top luxury. But the best hotels in Milan all are models of great design; some traditional and opulent, some ultra-modern and minimalist, and some just plain quirky. In addition, many boast fabulous restaurants, amazing spas or some other service that goes above and beyond the norm.
All are well-located, though where you stay may also depend on whether you want to be closer to the major attractions or in a less trafficked, more local area, such as around the atmospheric Navigli canals. No matter which you choose, if you're staying at one of the following hotels, your visit to Milan is bound to be unforgettable.
On a tight budget? Try something less expensive
Accommodations in Milan tend to be on the pricey side, and it can be a struggle to find a decent place to stay that won't break the bank; all of these options offer good value along with other features that make them memorable, from comfortable rooms to a lovely included breakfast spread or modern-cool décor.