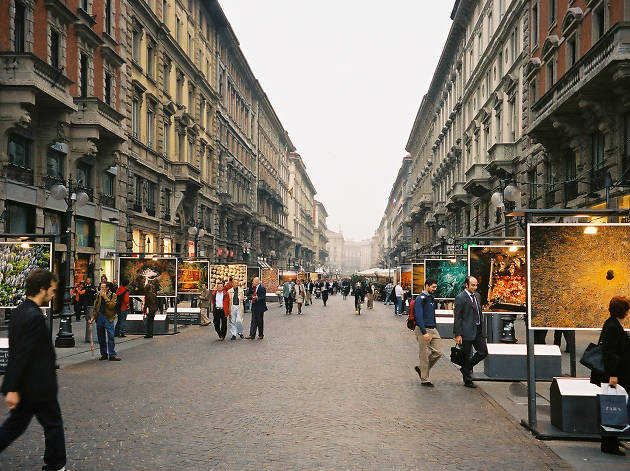 How to spend 48 hours in Milan
Plan the perfect weekend in Milan with our list of musts including a trip to the opera, drinks by the canal and climbing the Duomo
A weekend in Milan is just enough time to get a taste of the Italian fashion capital's hustle and bustle. Like Milan itself, you'll find a mix of the traditional and the ultra-modern: some history at the Duomo; some fashion-spotting in the Quadrilatero district; some culture at the Pinacoteca di Brera and the Fondazione Prada, and—if you book ahead—at The Last Supper and the famed opera.
There are beautiful buildings and attractions aplenty, so your itinerary can be as packed as you like. Plus—this being Italy, after all—be sure to leave time to try some amazing restaurants and bars, combined with prime people-watching along the bustling canals of Navigli or a classic Milanese foodie emporium like Peck. Just make sure to dress your best if you want to fit in.
48 hours in Milan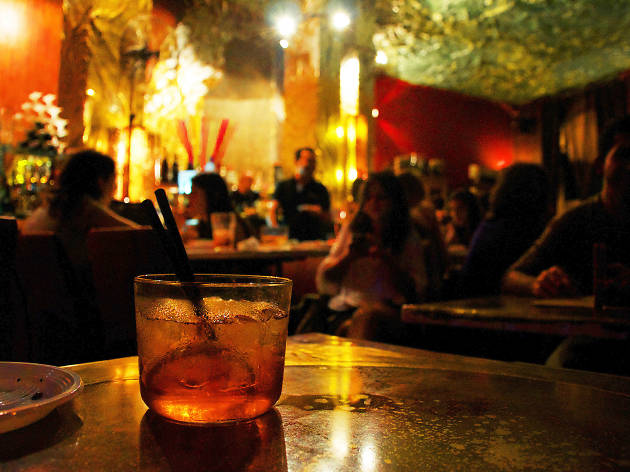 Photograph: Courtesy CC/Flickr/Luca Volpi
The perfect way to start a Milan visit is with aperitivi, pre-dinner drinks served with all manner of snacks to fill the belly; the most basic come with nuts, chips and olives, while more elaborate spreads include everything from pasta and veggies to sushi. Navigli, the hip area hugging the canals, is the classic destination for aperitivi in Milan; try Mag Café for cool vintage vibes.
Follow the locals to Fonderie Milanesi, in Ticino not too far from the Navigli canals. Finding the entrance is half the fun: It's hidden through a courtyard that leads to a 19th-century foundry converted into a cool bar, restaurant and nightlife spot. It's open till 2am most nights, so you have plenty of time to take in the scene; if the weather's nice, you can relax in the garden with a Negroni or two.
If you planned in advance (at least three weeks is ideal—more in the summer season) hopefully you've managed to snag tickets to Leonardo da Vinci's masterpiece, The Last Supper, displayed in the Santa Maria delle Grazie church. You'll only have 15 minutes to view the painting, but it's a can't-miss Milanese experience you won't soon forget.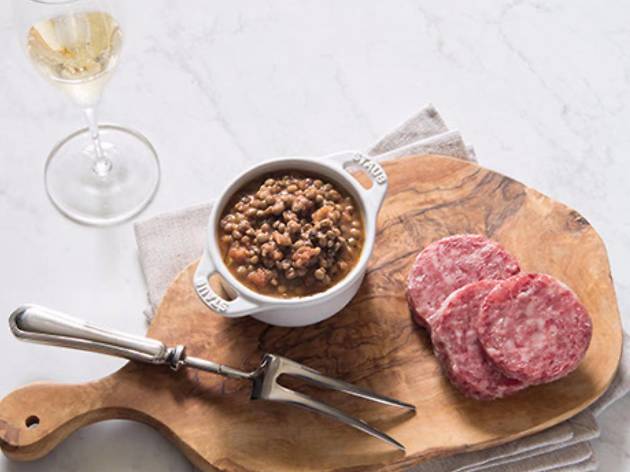 Photograph: Courtesy Peck
Milan's three-floor gastronomic temple, Peck, makes a worthy stop to grab some nibbles in its phenomenal deli—the Italian meats and cheeses are out of this world—or for a fine lunch in one of its three restaurants, the more formal Ristorante Al Peck, the casual Peck Italian Bar, or the café Piccolo Peck.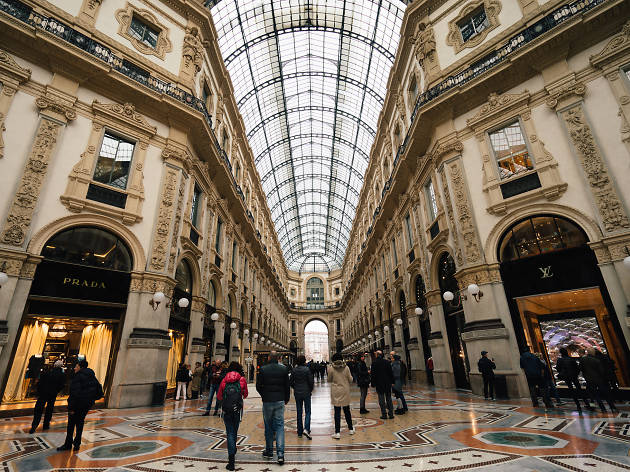 Photograph: Courtesy CC/Flickr/Hsuanya Tsai
Prada, Gucci, Versace, Valentino—you'll find all the big names in Milan's main fashion district, Quadrilatero della Moda. If all that haute couture is out of your league, make a beeline to DMagazine Outlet, a discount designer store where, if you're lucky, you'll manage to snag an amazing garment or shoes for a mere fraction of the original price.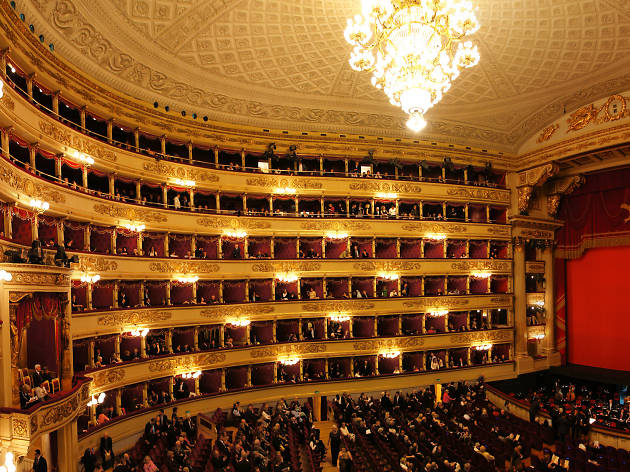 Photograph: Courtesy CC/Flickr/Sfer
Seeing a production at Teatro La Scala—one of the top opera houses in the world—is worth the splurge. The season runs from December through June, and you should buy tickets as far in advance as you can—though there are often last-minute tickets available at the box office two-and-a-half hours before each performance starts.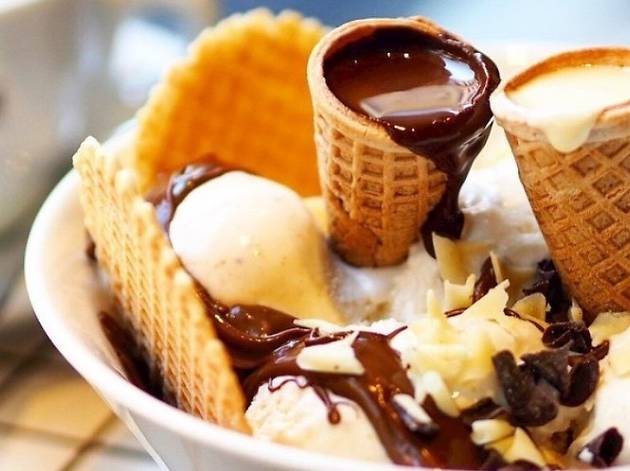 Photograph: Courtesy Cioccolati Italiani
It's just a short walk from La Scala to join the queue at Cioccolati Italiani, where the chocolate, hazelnut and pistachio gelati—amongst other amazingly delicious flavours—will knock your socks off. It's open till 1am on Saturday (till midnight other nights), so you can get your gelato fix into the wee hours.
The second largest church in Italy, the Duomo—built between the 14th and 19th centuries—is Milan's top attraction and definitely worth a peek inside. Every Sunday there's a mass at 11am accompanied by the Cathedral Choir, or to beat the crowds you can arrive earlier to tour the church (which opens at 8am). Don't miss a visit to the rooftop terraces to view the spires up-close and the Milan skyline from on-high.
The pretty neighbourhood of Brera makes a lovely place to stroll. Art lovers should save time to visit Pinacoteca di Brera, which houses Italian paintings from the 14th to the 20th centuries in a 17th-century building. Stop for lunch at Fioraio Bianchi Caffe, a cute bistro filled with flowers; try the risotto or one of the pastas.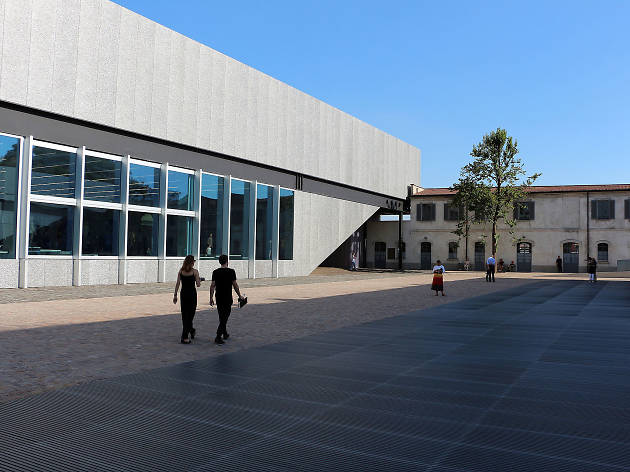 Photograph: Courtesy CC/Wikimedia Commons/Sailko
Head across town to one of Milan's newest—and most avant-garde—attractions, Fondazione Prada, which houses contemporary art in more than 200,000 square feet of space centred around an old distillery. Though there are a range of rotating exhibits, you'll always find pieces from artists Louise Bourgeois and Dan Flavin. If all this art works up an appetite, check out the Wes Andersen-designed Bar Luce for a drink and bite in what feels like a '50s movie set.
Find Milan's best neighbourhoods...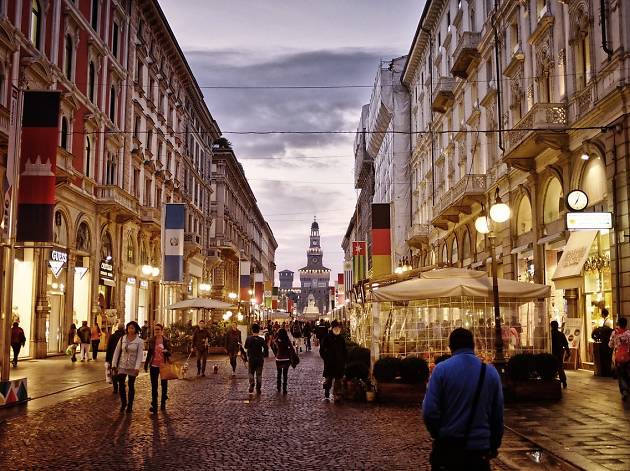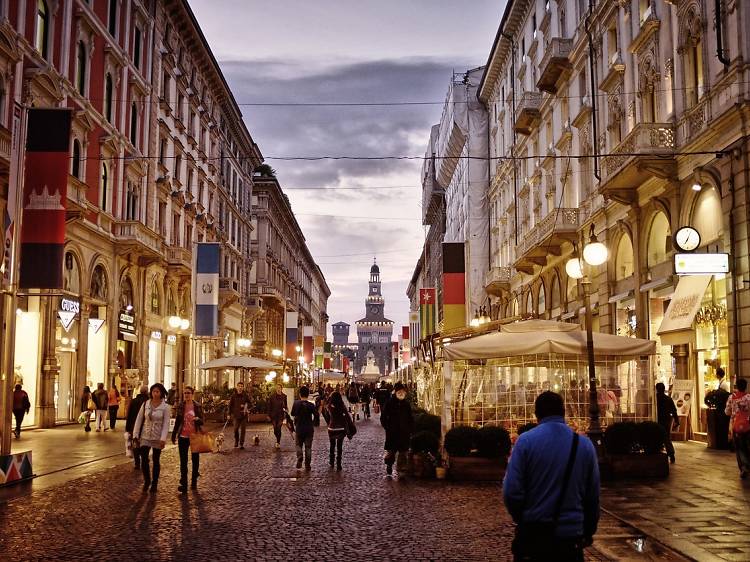 Before you decide where to stay in Milan, let's break down those stereotypes that classify the city as a snobby fashion capital and nothing more. Whether in Brera for the artistic vibe, Navigli for well-crafted cocktails, Porta Romana for local hangouts, Duomo for sightseeing or Porta Nuova for design-conscious buildings, Milan offers much more than meets the eye.