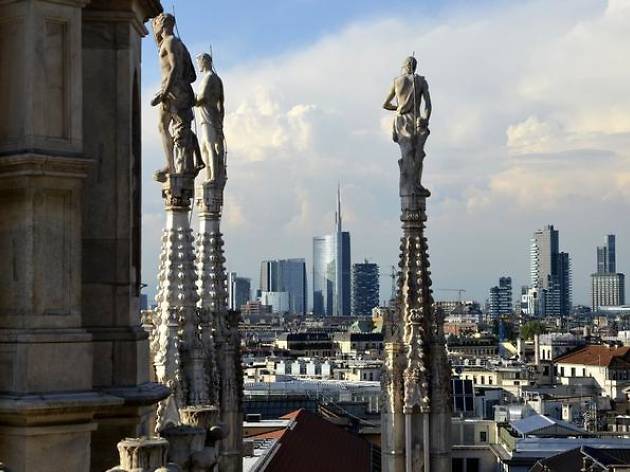 10 great Milan tours
Looking for things to do in the northern Italian city? Take a look through our list of the best Milan tours
Stunning cathedrals, snazzy boutiques, amazing attractions, canalside restaurants: there's a tremendous breadth of things to do, see and sample in Milan. But if you're struggling to work out where to start with this jewel of northern Italy, then we'd suggest joining one the best Milan tours, as curated by in-the-know locals. They send you as far and wide as the crypt of the city's cathedral, the waters of beautiful lakes and the home kitchen of a genuine Italian cook, giving you a fascinating insight into this remarkable city. And given each of these tours is led by an expert local guide, you know you'll be getting an insider's take on marvellous Milan.
Milan tours not to miss
1. Milan hop-on hop-off bus tour
For those who want to explore Milan at their own pace, and with an element of flexibility, the Hop-On Hop-Off approach is a great choice. The company's open-top double-decker takes you past sights including the Duomo, the La Scala opera house and Il Cenacolo Vinciano. Simply climb on and alight as you wish.
2. Skip-the-line Duomo and rooftop guided tour
Not one for queuing? This two-part guided tour takes you to around Milan's magnificent cathedral, up to its summit, and down into its subterranean crypt – without having to wait in line with all the other sightseers. Great for the impatient.
3. Skip-the-line Leonardo da Vinci walking tour
Another queue-jumper tour, this one takes you into the Church of Santa Maria delle Grazie, a Unesco-listed site that contains the 'Last Supper' mural by Leonardo da Vinci, who lived in Milan for some time. There's also his 'Atlantic Codex' to see: a frankly mind-boggling compedium of some of the Renaissance man's scientific drawings and writings. Disclaimer: you'll probably come out feeling like a real under-achiever.
4. La Scala theatre and museum tour
This tour takes you around one of the most famous opera houses in the world, the Teatro alla Scala, and its adjoining museum. This is a chance to wander around a sumptuous eighteenth-century institution, and look over a rich collection of costumes, painted portraits and musical instruments.
Beautiful, sweeping and set against a backdrop of mountains, Lake Como is one of the true great natural wonders of Italy, and a popular tourist area. This tour takes you through the streets of Como city, out on the waters over to Bellagio Island and up the funicular to the town of Brunate.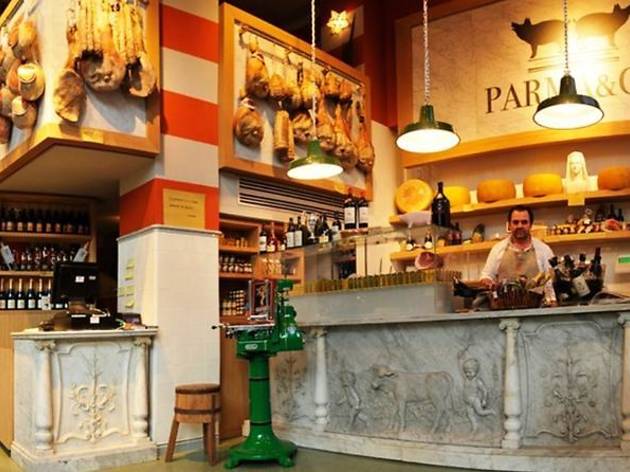 An essential tour if you've got Italian cucina on your mind. This one sends you on a journey through the district of Brera and to six different locations where you can sample traditional Milanese dishes, artisanal beer and other delicious victuals. Best loosen your belt before you embark!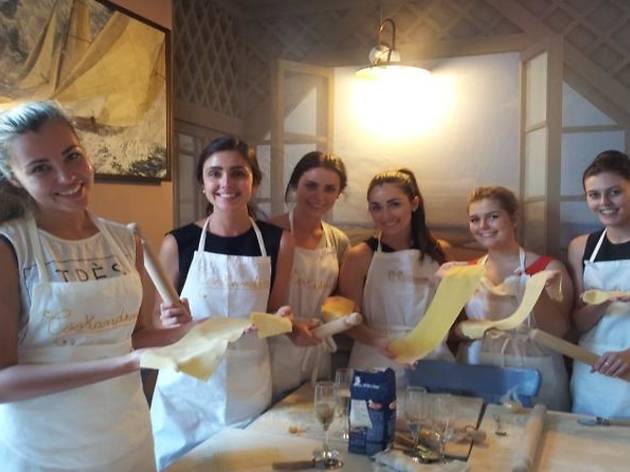 7. Evening cooking lesson with dinner
Or maybe you want to have a crack at making your own Italian grub? This tour takes you into a genuine Milanese home – in her kitchen, Aurora will teach you how to make handmade pasta, regional meat dishes and desserts including canoli, tiramisu and pannacotta. Naturally, you get to try your efforts.
8. Lake Maggiore day trip
Another water-based tour, this time out to the beautiful Maggiore, in what the organisers describe as 'Italy's Lake District'. (We can't help thinking the weather will be a lot more hospitable here.) You'll also get the chance to explore the quaint lakeside village of Stresa and the Borromean Islands.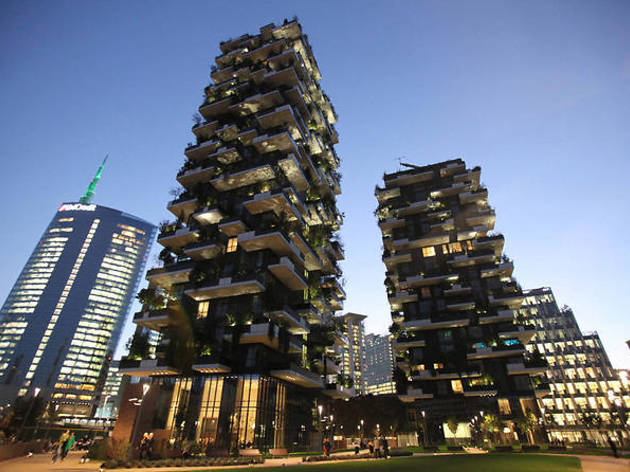 9. Skyscrapers guided walking tour
Not just a centre of gorgeous Renaissance buildings, Milan is also home to some astounding contemporary architecture. This three-hour tour focuses on the city's dazzling skyscrapers, from the award-winning twin Bosco Verticale buildings to the UniCredit Tower in Piazza Gae Aulenti.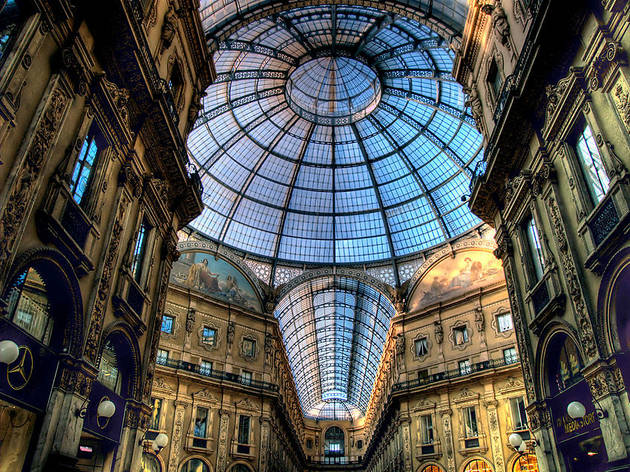 10. Milan in one day: Last Supper, Milan Duomo and walking tour
If you're only in the city for a short while, then this tour is a good choice – it sends you on a whistlestop route through various key sites including the cathedral, Leonardo's masterpiece in the Church of Santa Maria delle Grazie and popular shopping destination Galleria Vittorio Emanuele.
Check out Milan's best attractions
At first glance, Milan may not be the most conspicuous city, but there's plenty to discover if you scratch below the surface