10 must-see attractions in Milan
From fashion museums to historic sites and architectural gems, there are heaps of attractions in Milan you should explore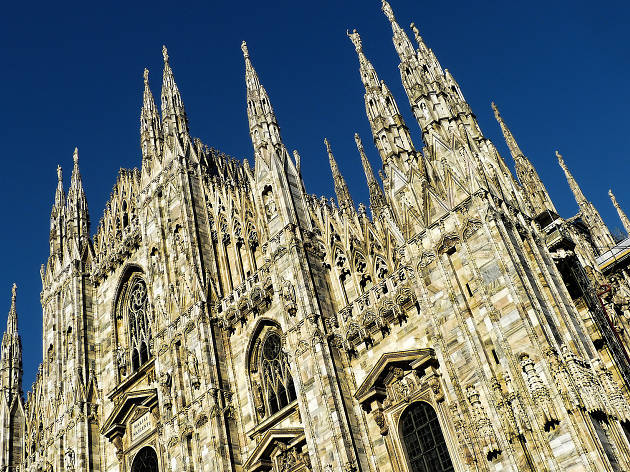 Despite being a true cultural mecca—with plenty of museums, restaurants and things to do—as well as the hub of Italy's booming fashion industry, Milan is a city that keeps its cards close to its chest. Attractions in Milan don't necessarily dazzle, aside from a few splashy signatures, like the Duomo, Castello Sforzesco and the new spire-topped UniCredit skyscraper.
But walk into the city's stately palazzos—which can sometimes seem like a dime a dozen, despite being some of the Milan's most beautiful buildings—and you'll find treasure troves of Renaissance paintings; or peek inside a former industrial warehouse and you'll come across thoughtfully curated exhibitions of contemporary art and design. Even Milan's shiny new high-rises are emblematic of the city's dynamism and forward-thinking approach to urban development. At first glance, Milan may not be the most conspicuous city, but there's plenty to discover if you scratch below the surface.
Best attractions in Milan
Looking for something more social media-friendly?
Though Milan may not be known as the most beautiful or historic Italian city, it has a vibrancy and spirit well worth capturing—and we've gathered the top ten places in Milan where photos are a must.