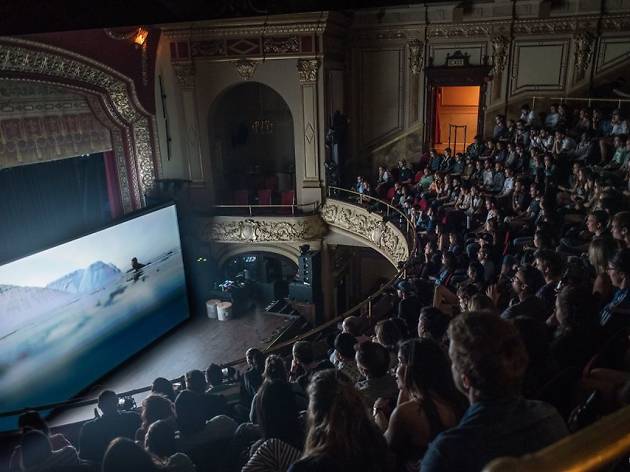 The best Montreal movie theatres for your next night out
From discount box offices to big-title cinemas and indie flicks in art-houses, these are the best Montreal movie theatres
This city's full of people that remain faithful to the big screens of Montreal movie theatres for night out—or the beginning to a night out—on the town. Who can blame them? Trips to the silver screen can be preceded by dinner at the best romantic restaurants, or is just one of the best things to do with kids in Montreal. There's something for everyone: The venues here are as varied as their lineups and include independent art-houses, a bargain second-run mall theatre, a film conservancy that's one of the city's best museums, a slick modern cinema & coffee house and even an old-school drive-in. Forget only moviegoing during cheap Tuesdays; options here are endless.
RECOMMENDED: Full guide to the best things to do in Montreal
Where to find the best movie theatres in Montreal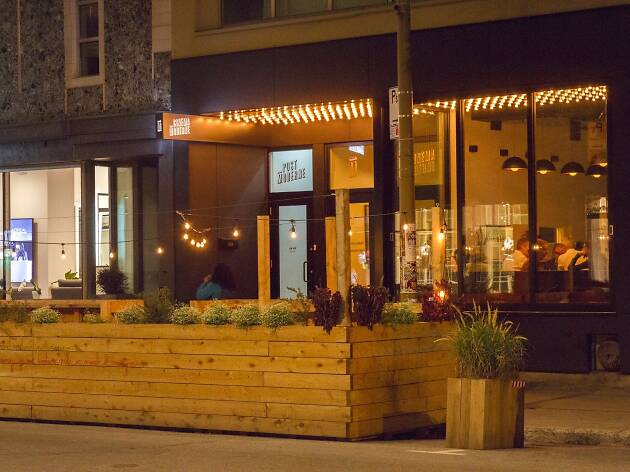 Photograph: Courtesy Cinéma Moderne
This chic spot has all the trappings of a choice café and bar with its fine coffees, local beers, a full wine list and a robust menu produced in collaboration with local restaurant Les Fillettes, but Cinéma Moderne also houses a 54 seat state-of-the-art theatre that plays a range of Canadian and international classics. It's also the perfect spot to discuss all things cinema after a show. Parents should note that on the weekend, this place exclusively screens kids' films—it's one of the best things to do with kids in Montreal.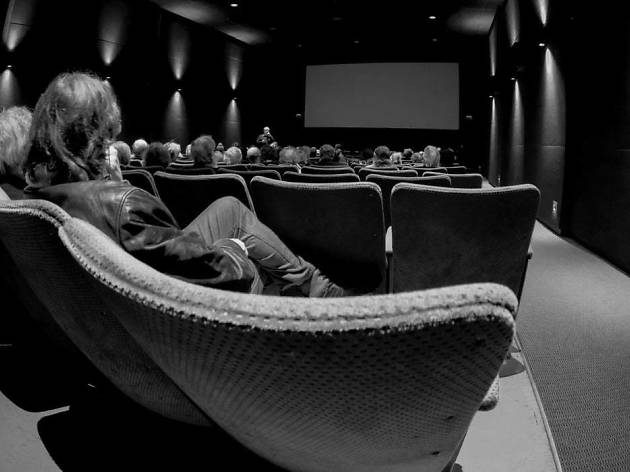 Photograph: Courtesy Yelp/Jean-françois L.
It might be hidden in the basement of a Parc avenue shopping mall, but Cinema du Parc is one of the city's most recognizable independent theatres. A pillar of the McGill ghetto neighbourhood, Cinema du Parc has weathered the rise of online streaming services and corporate megaplex cinemas and continues doggedly in its mission to showcase the best of local and international cinema both arthouse and pop cinema. Don't underestimate its popularity; the last time they screened Tommy Wiseau's The Room for example, seats were booked solid weeks in advance.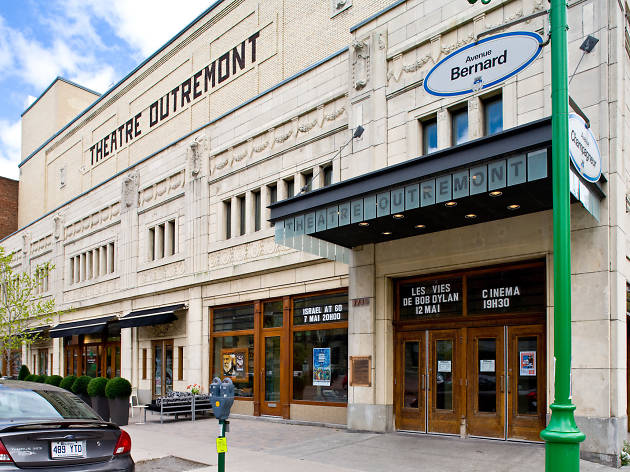 Photograph: Mario Melillo
The sumptuous Outremont Theatre was designed for silent films and as a result, dedicated a sizeable portion of the performance space to a stage where musical acts would accompany the onscreen action. This stage enjoyed a second wind in the 1970s when dozens of now-iconic local musicians would use it to launch their careers. Today, the theatre's historical dual purposes are united, and the Théâtre Outremont puts on a diverse range of films, musical concerts, dance pieces and dramatic works.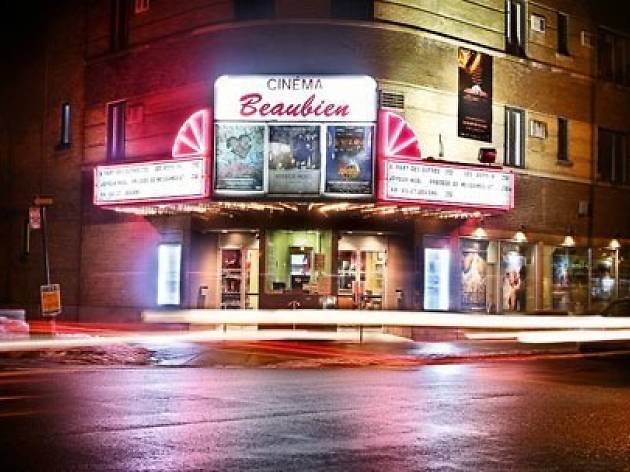 Photograph: Cinéma Beaubien / @CinemaBeaubien
This popular Rosemont neighbourhood haunt is a thriving not-for-profit independent cinema that focuses on French language films both from Quebec and abroad. It puts on numerous events in collaboration with other cinemas and cultural organizations around town, most notably its summertime team-up with the Maison de la culture Rosemont–La-Petite-Patrie to present a series of family-friendly movies completely free of charge — the perfect cure for those dog days of summer.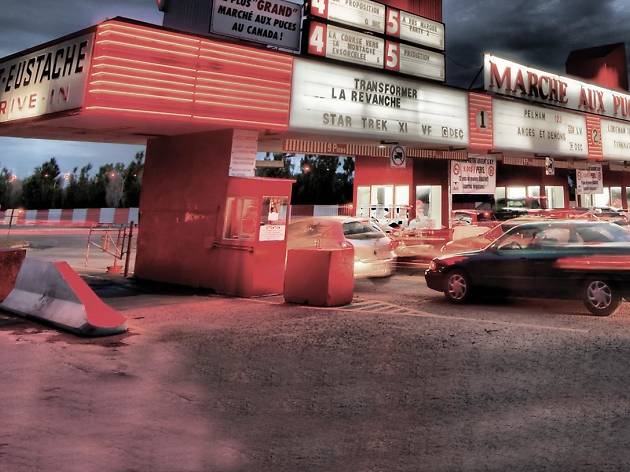 Photograph: Drive-in Saint-Eustache / cineparc.mathers.ca
5. Drive-in Saint-Eustache
If you're sick and tired of the surround sound, the frigid air-conditioning and the dorky 3D glasses some movies require, you might just appreciate the alternate direction and nostalgic throwback of the Drive-in Saint-Eustache. The theatre screens movies nightly under the stars on 5 monster-sized screens, and there are new double features every week with soundtracks transmitted over radio frequencies so you just tune your car-stereo, sit back and enjoy the show! Just be sure to call ahead in the case of bad weather that could pull the plug on your plans.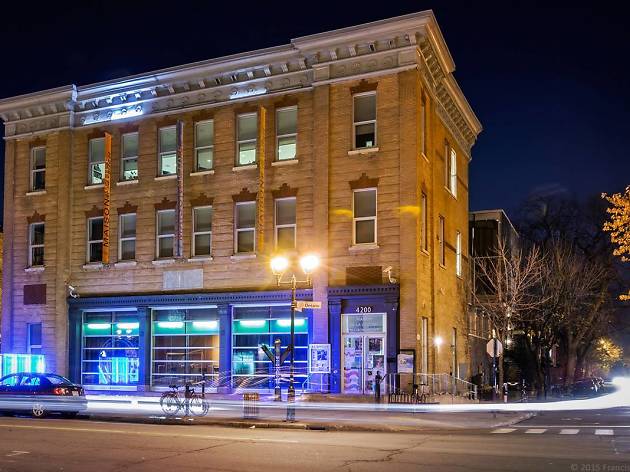 Photograph: Francis Lachaine
A grassroots initiative with backing from the Maison de la Culture Maisonneuve, Ciné-Club Caserne 45 organizes showings of groundbreaking Quebecois filmmakers and repertoire standards alike with short films, animations and documentaries thrown into the mix. Screenings take place every Monday evening and are only $3. They've even acquired a commercial popcorn machine for that authentic big-cinema experience, all without leaving Hochelaga.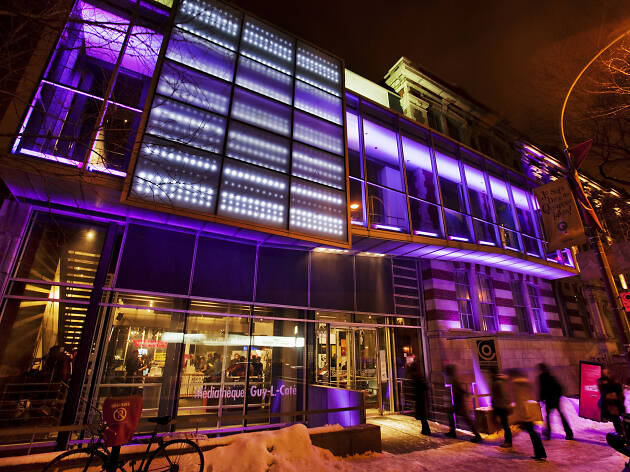 Photograph: Martine Doyon
7. La Cinémathèque Québécoise
Quebec's very own national film conservancy is mandated to preserve and document film and television footage and related documents and artifacts for future use by the public. Happily, in addition to preservation, the Cinémathèque Québécoise also holds screenings of both rarely seen and beloved movie classics and regularly holds exhibitions of cinema artifacts from its extensive collection. Its range of artifacts easily secures it a spot in our list of the best museums in Montreal.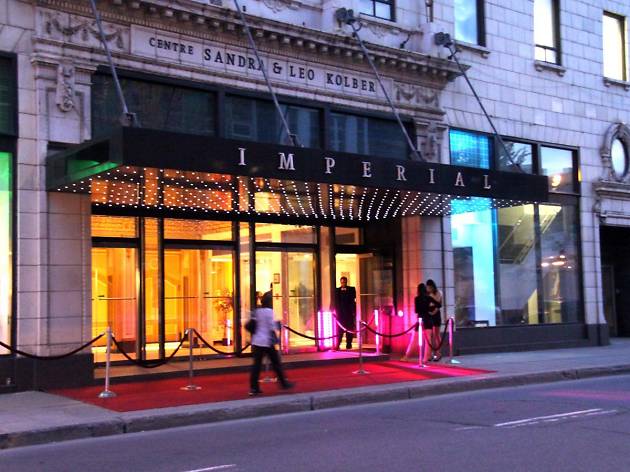 Photograph: Cinéma Imperial / @cinemaimperial
Although no longer playing the newest blockbusters, the historic Cinéma Imperial continues to thrive as a multidisciplinary arts venue that regularly features film screenings. The regal balconies, red velvet curtains and gilded mouldings might harken back nostalgically to another era in cinema history but the venue itself now rides at the vanguard of new film, acting as a principal venue for numerous Montreal-based film festivals.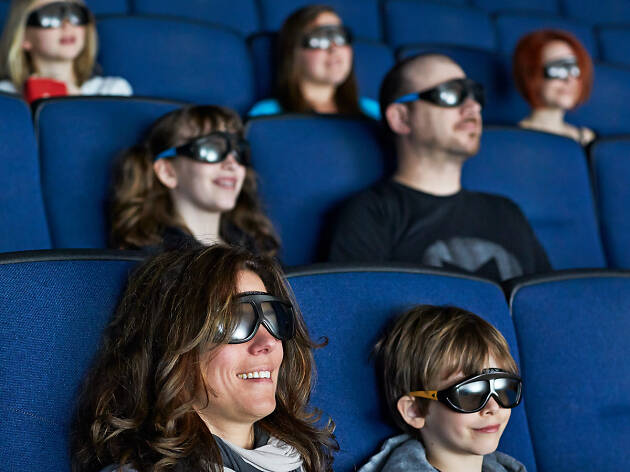 Photograph: Luc Lavergne
9. IMAX Telus – Vieux Port Montréal Science
Right on the water in the Old Port, Montreal's Science Center is one of Montreal's newest museums but is already one of our favourites for its interactive exhibitions that cover a variety of both natural and technological topics. The museum is also home to a massive IMAX theatre that presents amazing 3D films documenting the majesty of our natural world—a perfect way to cap off an afternoon of sightseeing in the cobblestone streets of the Old Montreal.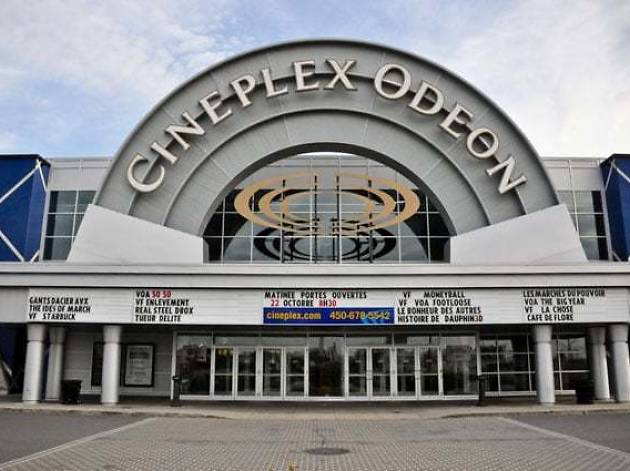 Photograph: Courtesy Yelp/Dean R.
10. Cineplex Odeon Brossard Dix30 & VIP
The DIX30 lifestyle complex in Brossard is the first of its kind in Canada and aims to offer downtown-esque amenities for the off-island crowd. DIX30's resident movie theatre, the Cineplex Odeon Brossard, goes one step further though and offers a VIP service you can't find downtown including lounge seats, surround sound and even fully licensed restaurant service brought right to your seat during the show.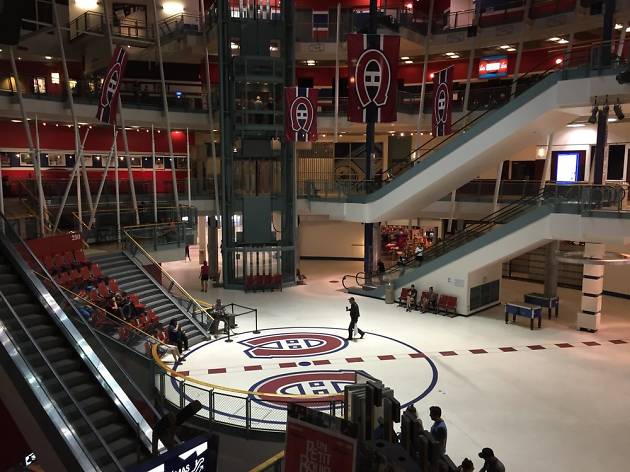 Photograph: Courtesy Yelp/Mary T.
This multiplex theatre near the Alexis Nihon mall holds showings of all the latest blockbusters in addition to new independent releases with an added focus on new foreign language films, particularly in Hindi and Cantonese. The building itself has a storied past and was first constructed as a hockey stadium, housing the Montreal Canadiens in their heyday. Today the cinema pays homage to their legacy with banners, photographs, sculptures and original stadium seats decorating the interior—something to check out before catching a flick.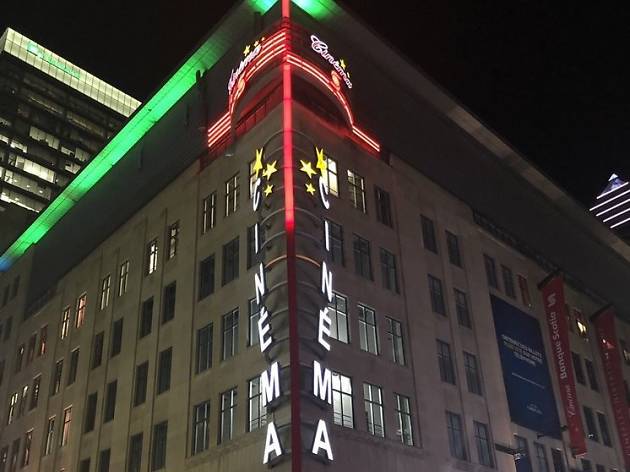 Photograph: Courtesy Yelp/Marcus T.
12. Cinéma Banque Scotia Montreal
Cinéma Banque Scotia is a towering six-floor behemoth slotted into a former department store on Sainte-Catherine Street West in the heart of Downtown Montreal. The cinema houses 12 screens as well as an IMAX theatre and owing to its location only blocks from both Concordia and McGill universities (and the fact that it's directly connected to the metro and the underground city), it's by far the busiest cinema in town. Dip into the arcade to kill time if you're getting there early to beat lines.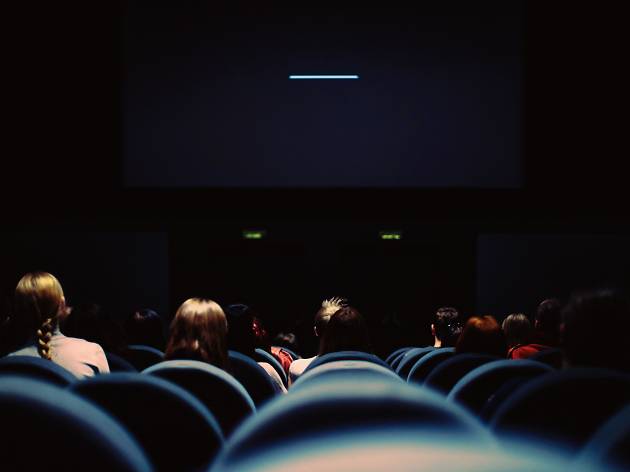 Photograph: Erik Witsoe
13. Cinéma Cineplex Odeon Quartier Latin
Montreal's Latin Quarter is home to jazz clubs, Italian restaurants, hookah cafes, and whisky bars. Together, that makes its neighbourhood cinema, the Cineplex Odeon Quartier Latin, a solid bet if you're looking to make a night of it after the show. Showings here are almost exclusively in French (with English subtitles) and include all the latest blockbusters, as well as some independent foreign and domestic films.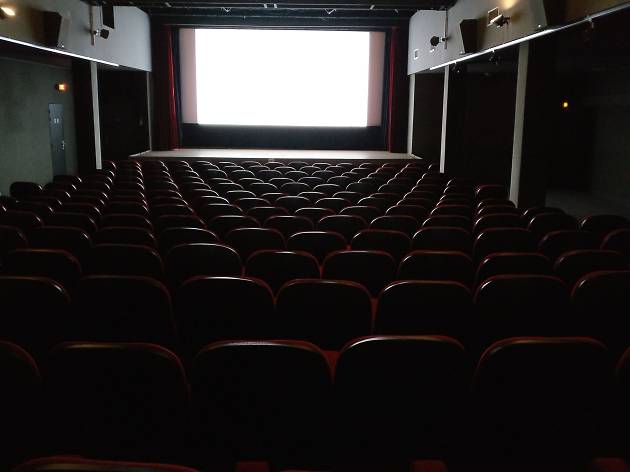 Photograph: Julien Andrieux
Oceans of parking, comfy seats, big screens and no lineups. That's what a big cinema experience outside the downtown core can provide and the Cinema Guzzo in Dollard-des-Ormeaux delivers. The theatre is also home to a full-sized IMAX screen; just another reason to make the trek out to the West Island next time you're looking to catch a flick.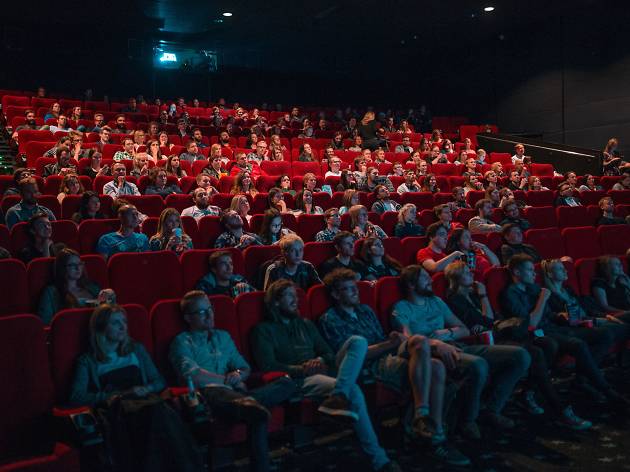 Photograph: Krists Luhaers
15. Cinéma Starcité Montréal
With 17 separate theatres, the Cinéma Starcité Montréal is guaranteed to be screening something the entire family can agree on. The theatre is conveniently located near Montreal's Space for Life museum district which includes the Montreal Biodome, Insectarium, Botanical Garden and Planetarium—perfectly situated to help ragged museum-goers recuperate in air-conditioned comfort after a full day exploring the majesty of the natural world.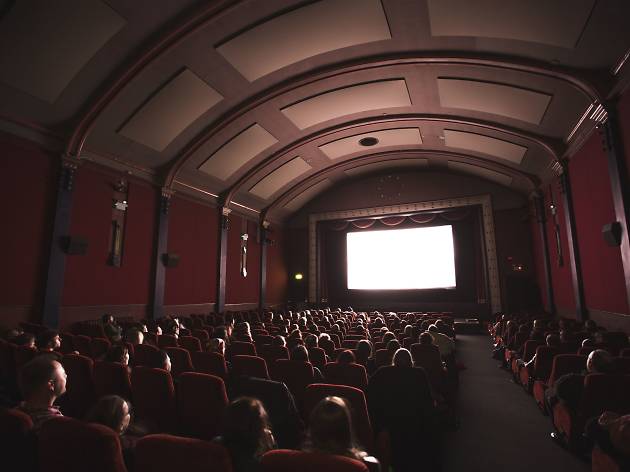 Photograph: Jake Hills
16. Mega-Plex Marché Central 18
Ahuntsic's very own gargantuan megaplex, the Cinema Guzzo at Marché Central has all the amenities you've come to expect of these temples of modernity from surround sound, to overt-the-top concession stands, and towering IMAX screens, this place has it all. It's also got a heated underground parking lot so you can blissfully pretend like it's not winter anymore, even in the depths of February.
More great ways to spend a night out in Montreal