Old Montreal neighbourhood guide
Old Montreal is tightly packed with attractions, bars, restaurants and things to do—here's what you need to check out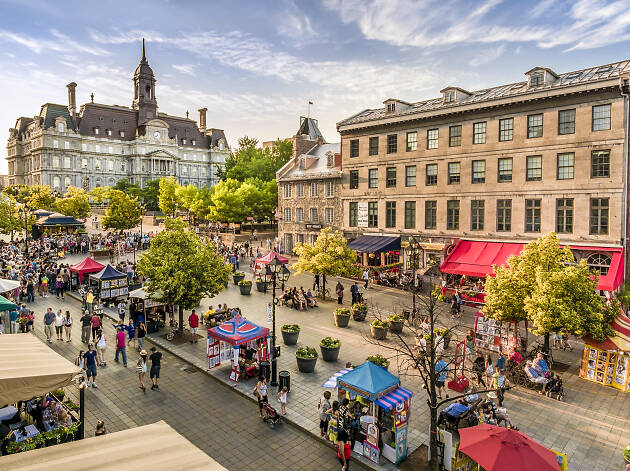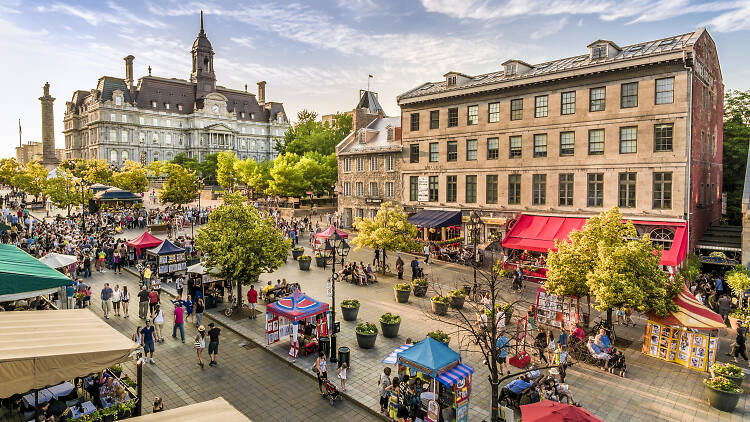 Old Montreal is the city's birthplace, a historic neighbourhood full of cobblestone streets and centuries-old foundations dating back centuries. Its picture-perfect beauty makes it a prime destination for selfie stick-waving tourists hungry for shopping, attractions and guided tours, but its high-end status makes it a local-friendly breeding ground for the city's Michelin-calibre restaurateurs and some of the best bars in the country—both of which make it a hotbed of the city's nightlife, too. Check out our selection best things to do, eat, see and drink in this storied touchstone that connects this North American city to its European roots.
How to get to Old Montreal
Take the Orange Line on the Montreal Metro to either Place-d'Armes or Champ-de-Mars station and simply walk toward the oldest-looking buildings in your periphery. You'll be in the heart of it before you know it.
Things to do in Old Montreal
More of the best things to do in Montreal