School break is still a thing, and the weather (from epic storms to unseasonably warm temperatures) hasn't been on our side, but that doesn't mean downtown Montreal can't be a playground for children of all ages (and the young at heart).
Whether you're looking for an outdoor activity, or to escape the elements, this round up of the top 5 things to do in downtown Montreal has got you covered.
1. Step into a Van Gogh painting
Leave the rain and snow outside and step into one of Van Gogh's landscapes. Van Gogh - Distortion, the immersive exhibition by OASIS immersion, is a sensory experience at the Palais des Congrès in downtown Montreal where you can spend the day surrounded by the painter's famous sunflowers, tree branches bursting with blossoms and starry skies.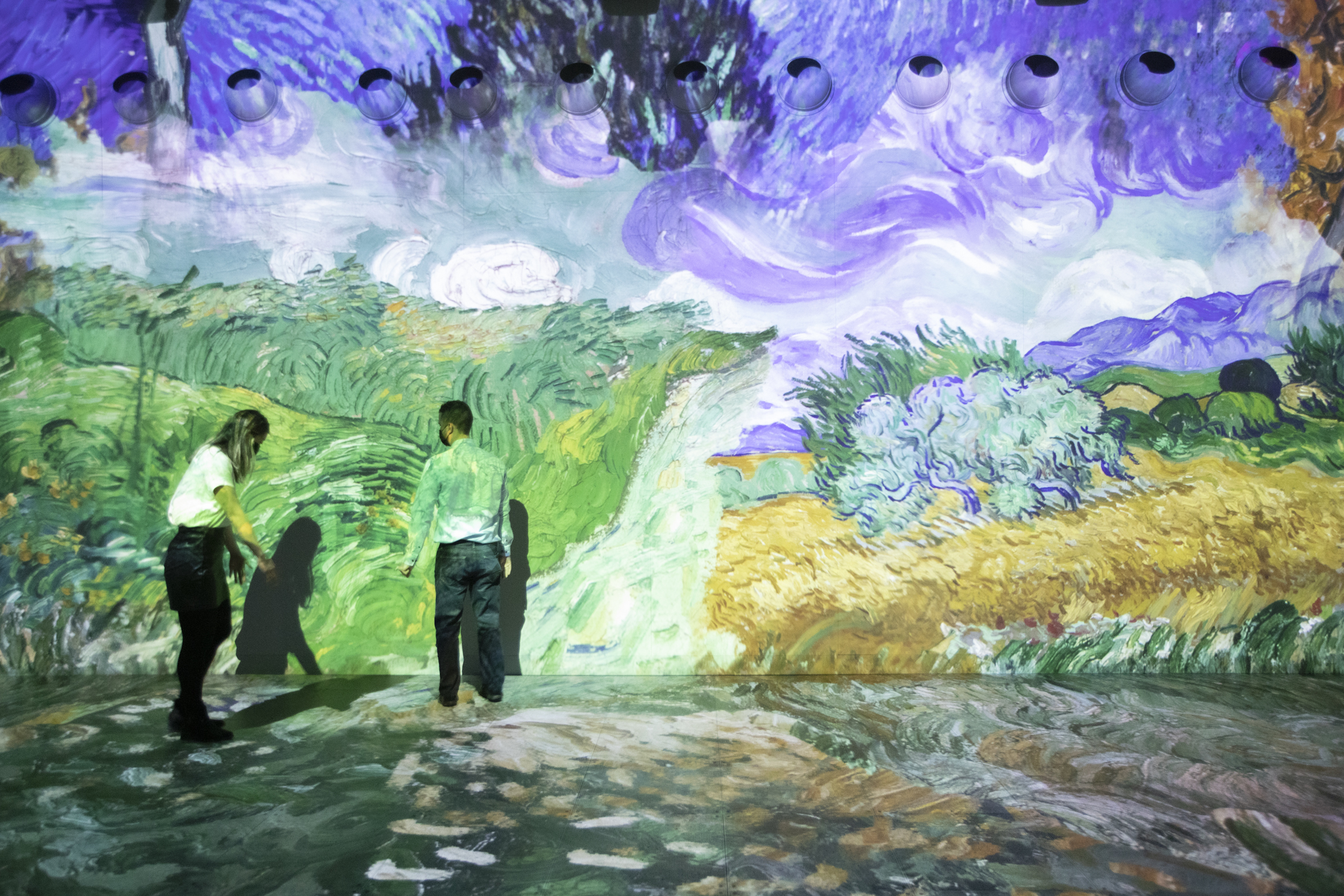 2. Hit the arcades—and enjoy the best food and drink in Montreal under one roof—at Time Out Market Montréal
We're talking Mario Kart Arcade GP, Pong Arcade, Super Chexx Pro NHL Edition, Pac-Man's Arcade Party. Plus the biggest menu in the city—a handpicked selection of the best chefs and restaurants in town—just steps from the McGill metro. Throw in a milkshake with that burger, plus some classic pinball machines and a photo booth, and Time Out Market Montréal's a winning combination.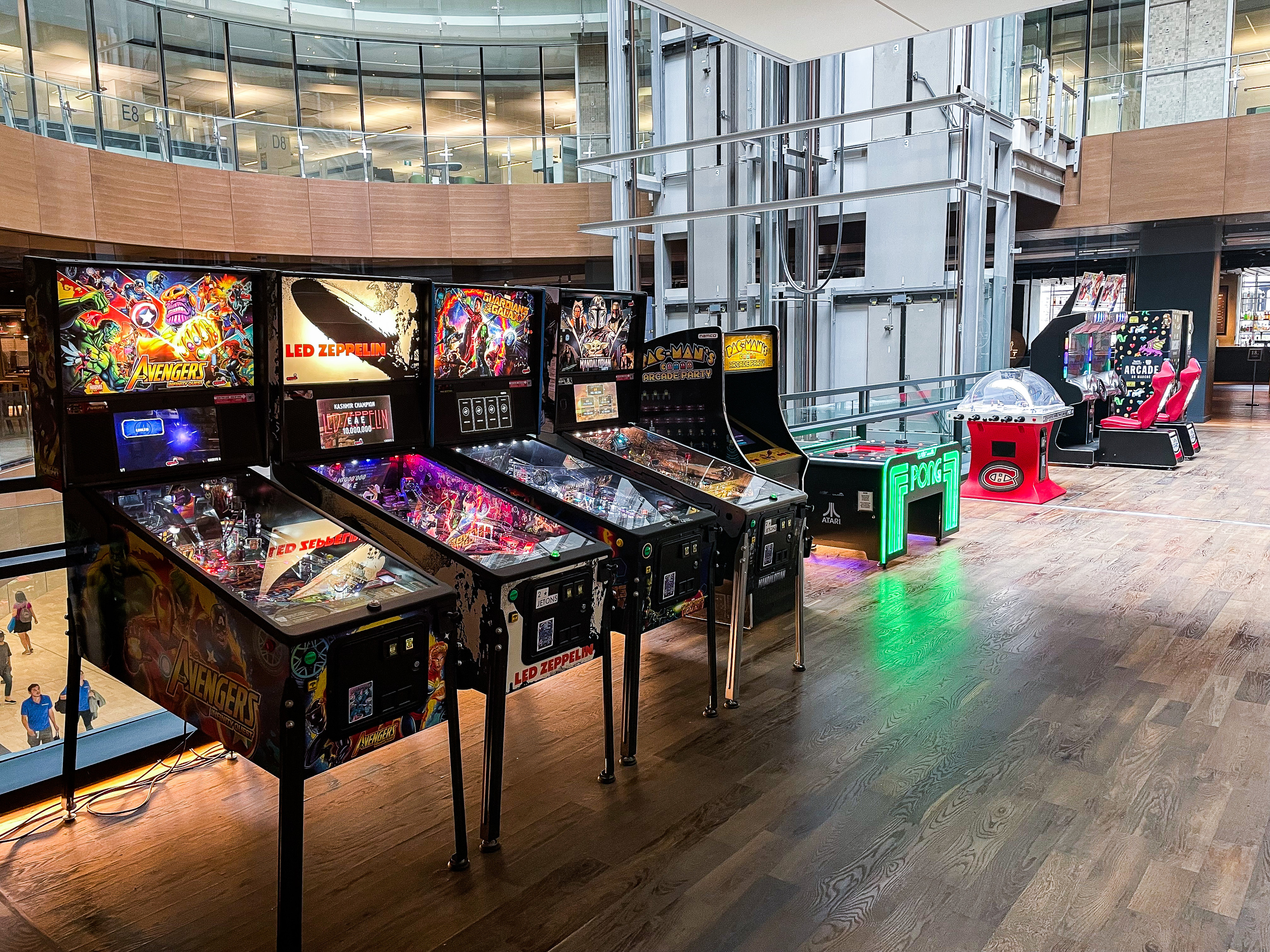 3. Go for a spin on a illuminated gigantic skating rink
Twice the size of the The Rink at Rockefeller Center, the (free!) refrigerated ice rink at the Esplanade Tranquille—located at the intersection of Sainte-Catherine Street West and Clark Street—has video projections that create virtual aquatic animals who follow skaters along their paths. And if that wasn't cool enough, expect 70s vibes on Saturday nights (hello, Donna Summer!), and classical themes (Mozart and more) on Wednesday afternoons.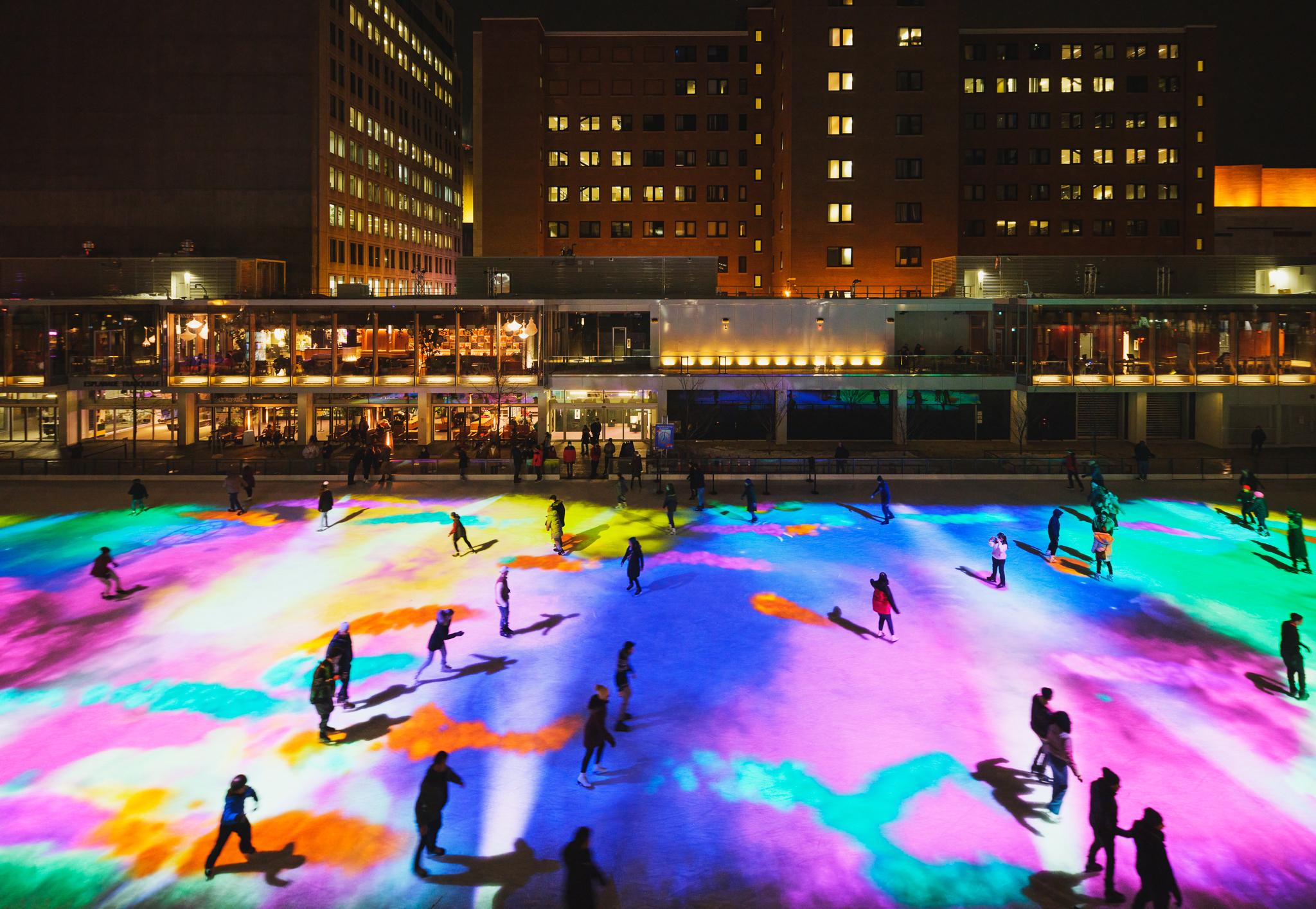 4. Check out the largest permanent Barbie exhibit in the world
With over 1000 Barbies on display in Les Cours Montreal on Peel Street, visitors can expect a gallery of dolls dressed in custom couture gowns by renowned designers (Dior, Versace, Diane Von Furstenburg, to name a few) and themed outfits, and a Barbie Box for the best IG content ever.
View this post on Instagram
5. Play with light and sound in the Quartier Des Spectacles
There are fairy-tale-like winter wonderlands around almost every corner in downtown Montreal—many of which are part of Luminothérapie: interactive large light-and-sound installations designed specifically for public spaces. Discover the new route from Square Phillips to Place des Arts that includes six free installation experiences.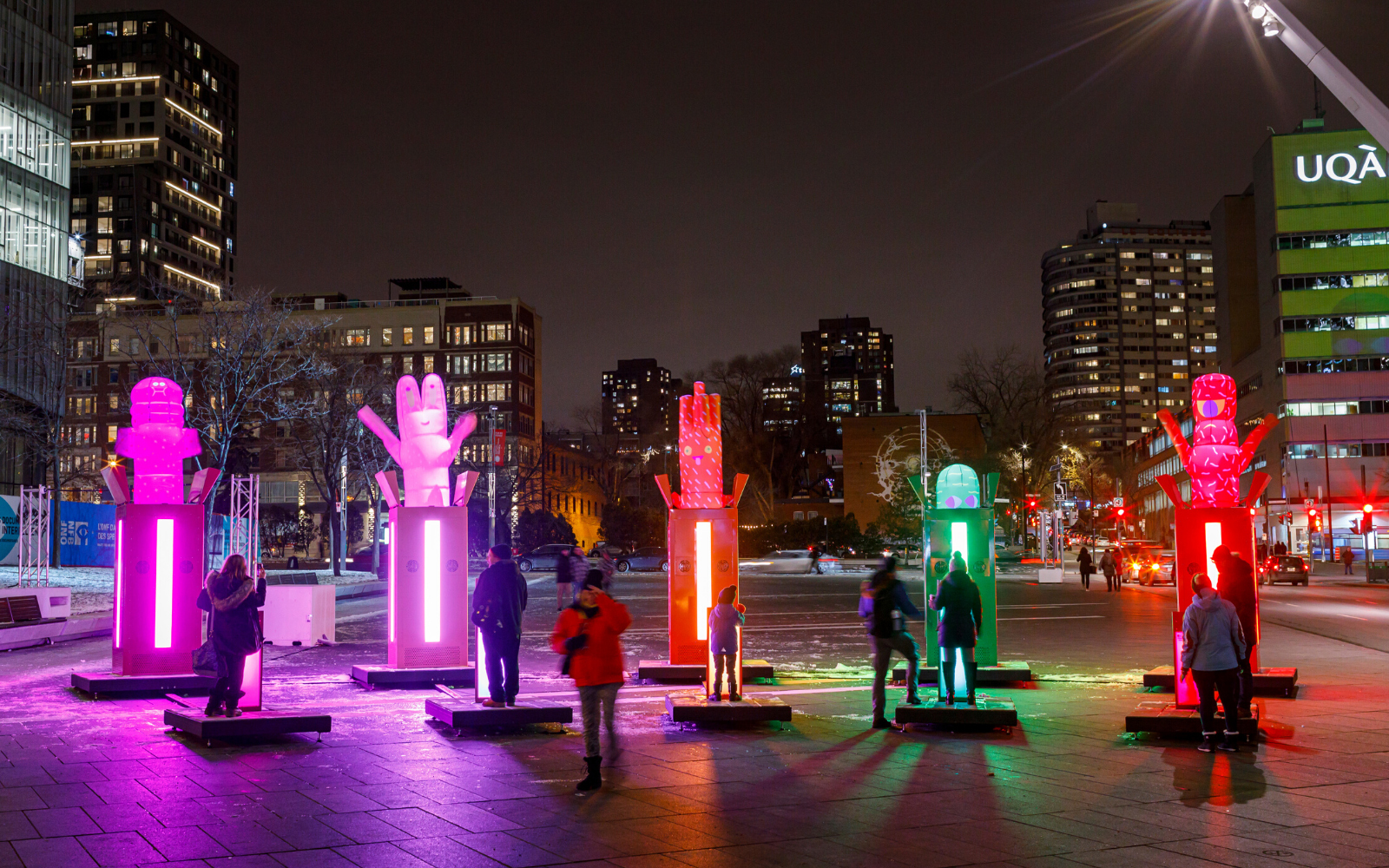 For more information about Time Out Market Montréal, click here.
RECOMMENDED:
Complete guide to the best things to do in Montreal
21 best things to do in Montreal with kids
Best things to do in Downtown Montreal
The best things to do in Montreal in winter
Best restaurants of 2022