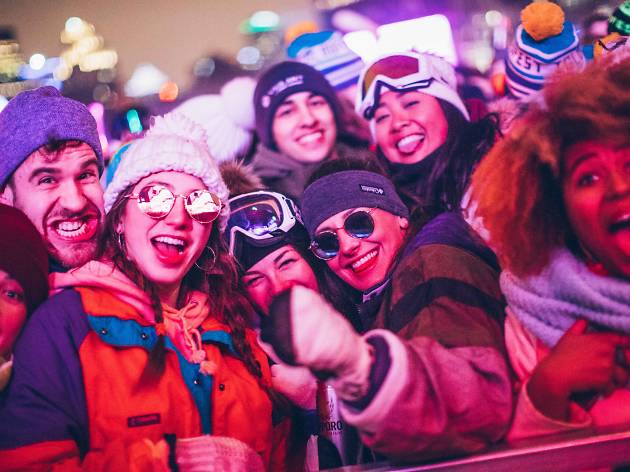 The best things to do in Montreal in winter
Stay warm, not bored: The best things to do in Montreal in winter get you up and moving with festivals and activities
With the looming approach of another long, cold season ahead, it's tempting to just batten down the hatches and take shelter, but we know Montrealers are tougher than that. Get up and out of the house with the best things to do in Montreal in winter: There's tons of skiing near Montreal and ice skating, sure, but there's also tons of festivals that rival the city's summer counterparts, a ton of nightlife events, and comforting eats in the city's best restaurants and sugar shacks. Bundle up and don't let the season pass you by.
RECOMMENDED: Full guide to the best things to do in Montreal
Where to find the best things to do in Montreal in winter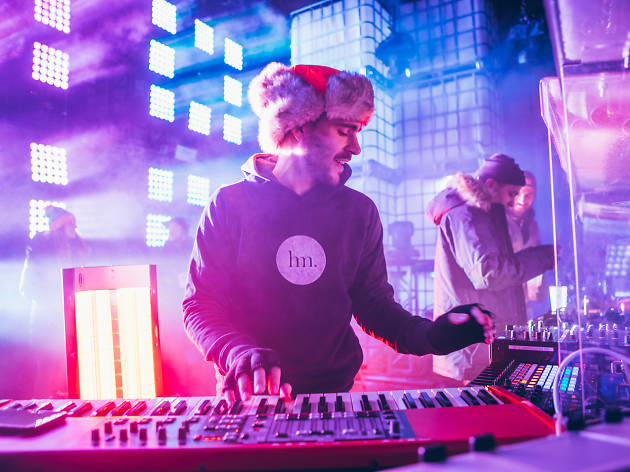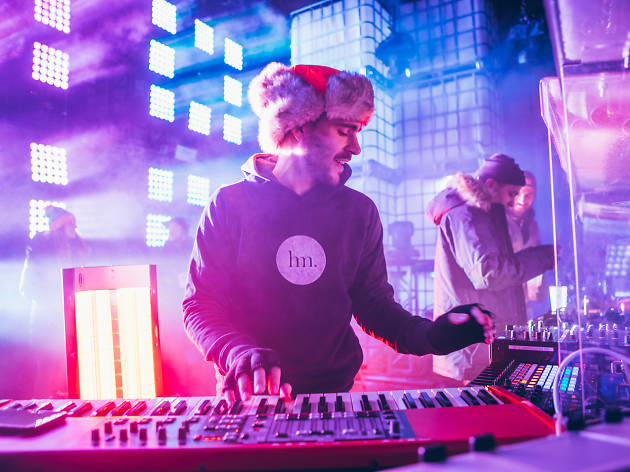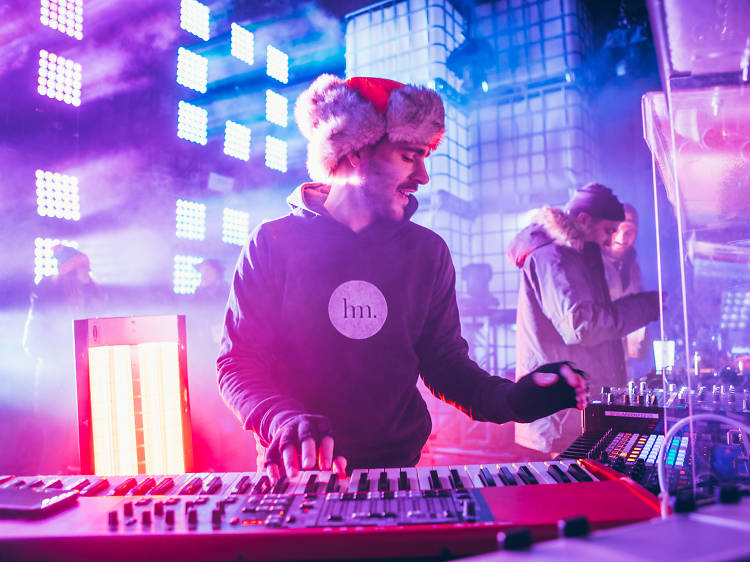 Photograph: Toshimi Juan Muniz
1. Dance the night away at Igloofest
A much-loved annual electronic music festival held in Old Montreal, Igloofest began inconspicuously in 2007 and now easily draws crowds in the tens of thousands. Running from mid-January to the beginning of February, the festival increasingly boasts heavy-hitters in the electronic music scene and is managing to convince growing numbers of attendees that the best way to keep warm when the deep freeze sets in is to put on your best one-piece snowsuit and dance the night away.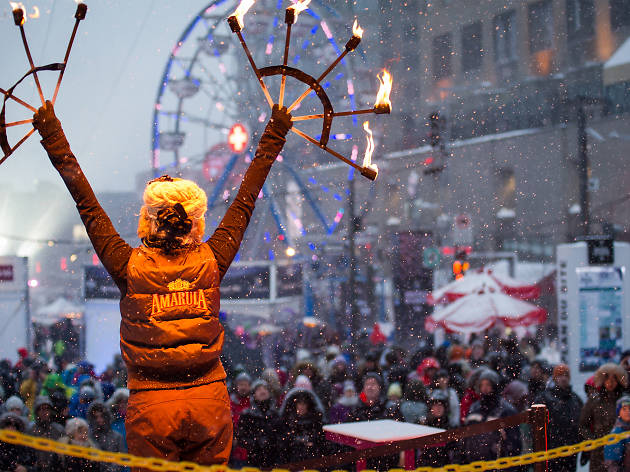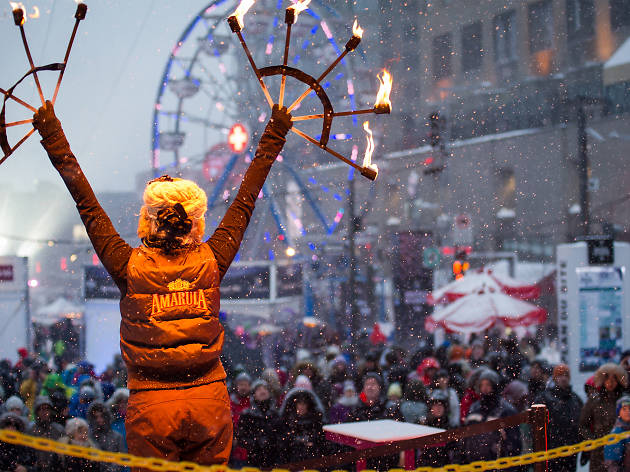 Photograph: Courtesy CC/Flickr/Festival MONTRÉAL EN LUMIÈRE
2. Get dazzled by Montreal en Lumière
Montreal's largest and most comprehensive winter festival during the last week of February, Montreal en Lumière features extensive outdoor activities, music concerts, dance, theater and circus performances, art and technology exhibits, wine tastings, remarkable fine dining at some of the city's best restaurants, and an almost endless display of lights strung up through the city to lead you between attractions. If that's not enough to get you out of the house, we don't know what will.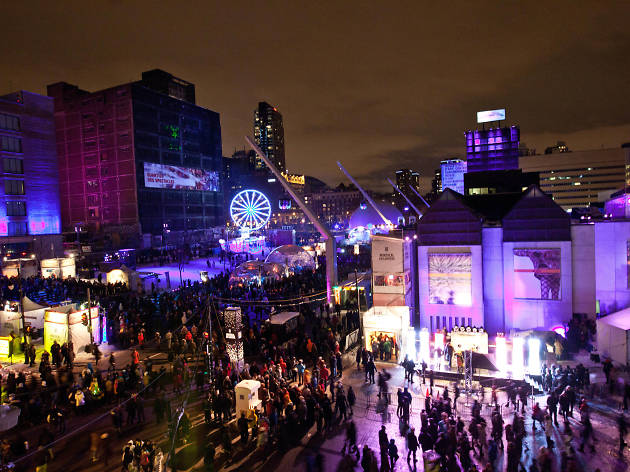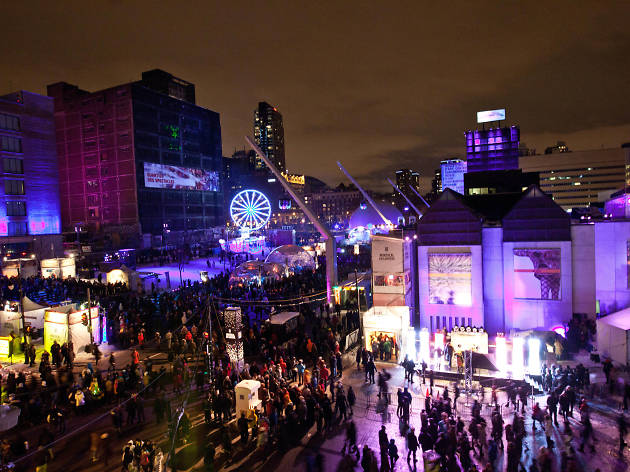 Photograph: Nuit blanche à Montréal / Frédérique Ménard-Aubin
3. Stay up all night at Nuit Blanche
Tracing its roots back to Helsinki in the late 1980s when public cultural institutions stayed open into the wee hours of the morning, nuit blanche celebrations have become internationally popular. Montreal's particular take on the festival as a part of Montreal en Lumière (every year in March) sees nearly 300,000 stir-crazy nighthawks looking to get out of doors and experience the almost 200 cultural activities going on around town. These include—and are far from limited to—poetry events, dance pieces, theater performances, art exhibitions and culinary experiences. One of the best parts is getting around, as the metro is open all night to make sure you get home by dawn.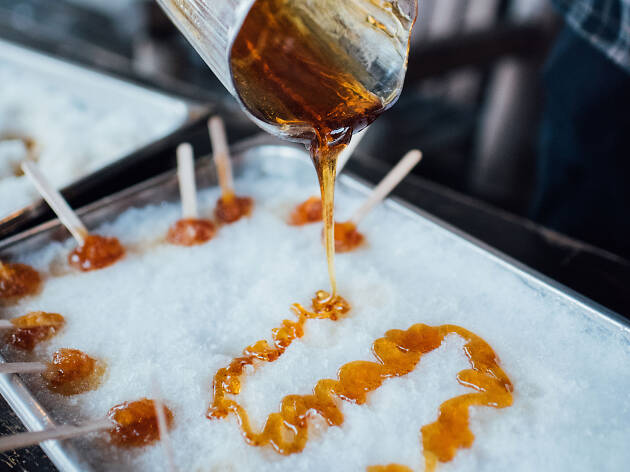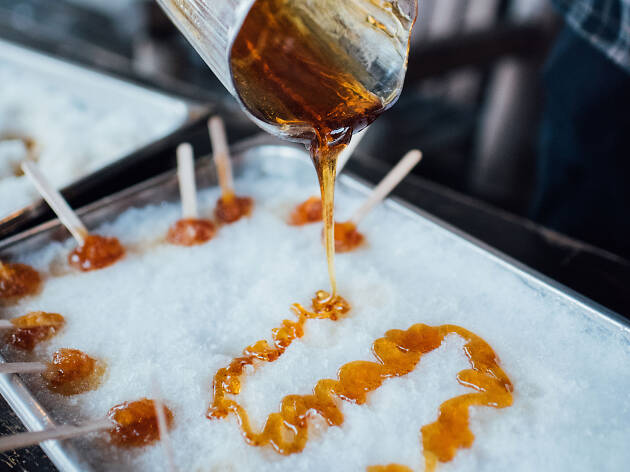 Photograph: Alison Slattery
4. Pig out at a sugar shack
Maple syrup is a truly one-of-a-kind product exclusive to this part of the world and few institutions can better celebrate it than the local producers themselves. Au Pied de Cochon might be the most well-known of the local sugar shacks for its legendarily creative and decadent meals heavy on foie-gras, duck fat and, of course, maple sugar in all its forms (running from August to November and February to May). On the other hand, Sucrerie de la Montagne is a lovely sugar shack with the feeling of a small village and a preference for the traditional techniques of yesteryear. If you visit, be sure to try their fresh baked bread! Lastly, La Cabane à Sucre Handfield is an estate that dates back to 1850 and is also thoroughly committed to traditional sugar shack fare—the difference with Handfield is that they offer menu adjustments to accommodate low fat, low sodium, vegetarian and gluten-free diets to ensure you can bring the whole family along.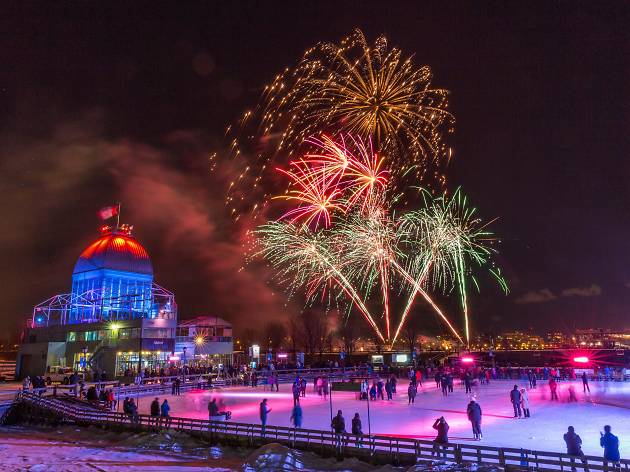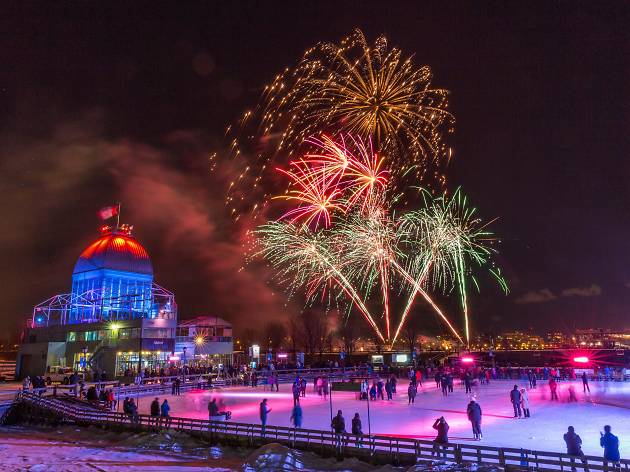 Photograph: Eva Blue
5. Enjoy some Fire on Ice in the Old Port
Aspiring romantics looking to heat things up this winter, take note: Montreal's international fireworks competition during the summer—L'International des Feux Loto-Québec—gets the lion's share of attention in the local pyrotechnic scene, but fireworks here are far from season-specific. The fire and ice presentations held at the Natrel Basin in December transforms its part of the Old Port into a charming outdoor ice skating rink for the winter season and offers a magnificent view onto the Saint-Lawrence River over which the fireworks displays are launched.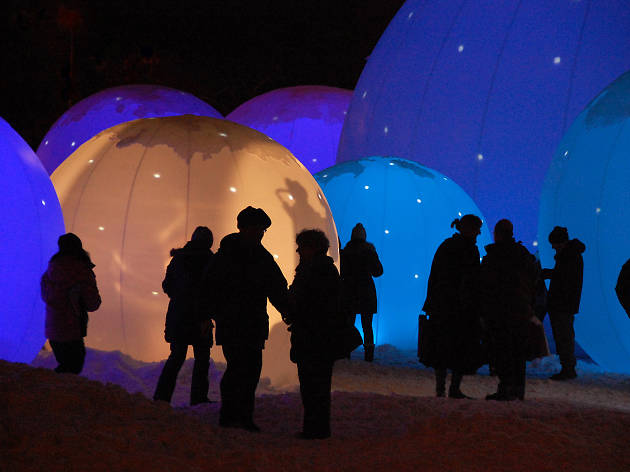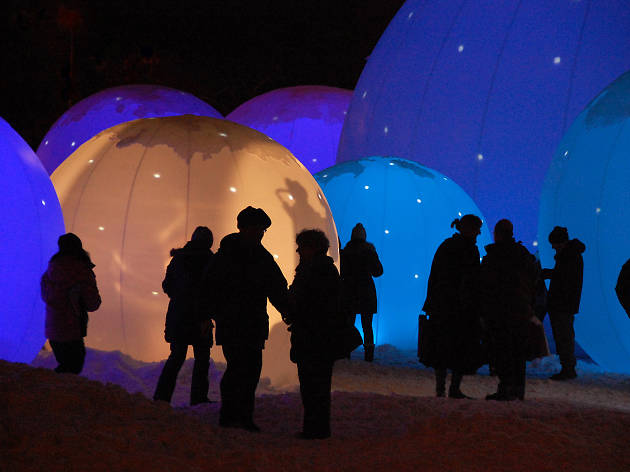 Photograph: Benoît Durocher
6. Treat your eyes and ears to Luminothérapie
Luminothérapie is a recurring light and sound exhibition that takes place in the Quartier-des-Spectacles festival grounds in Downtown Montreal from the end of November to the end of January. Previous years' installations have included Domino Effect, a lighthearted installation featuring 120 brightly coloured dominos that created a dizzying array of effects and sound as participants discovered various ways to interact with them; or there's Impulse, a series of 30 public seesaws that created dynamic light and sound emissions on their own and dramatic light and sound symphonies when taken together. All in all, it makes a great substitution for shorter daylight hours.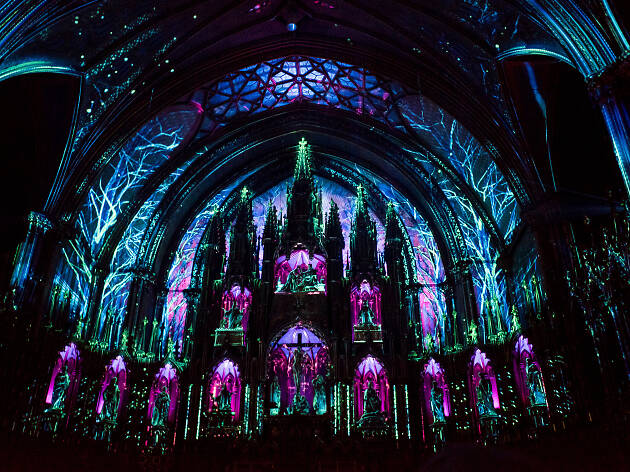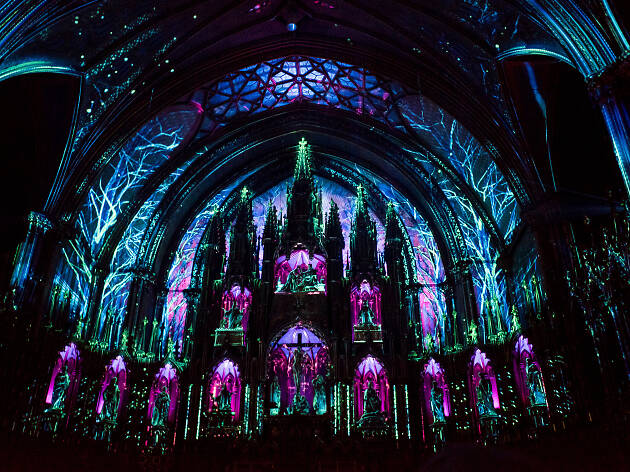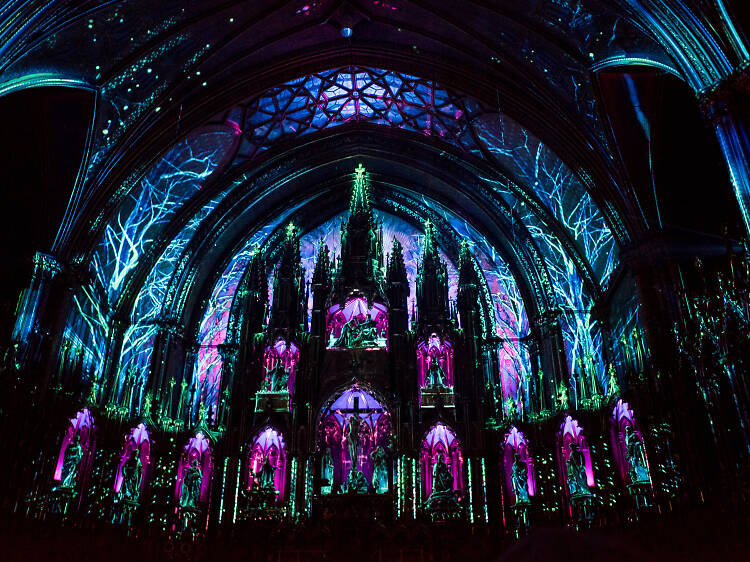 Photograph: Susan Moss
7. See the lights at the Notre-Dame Basilica
Montreal's Notre-Dame Basilica is already one of the city's major attractions for good reason, but during the winter months? The basilica hosts a light and sound show called AURA. Produced with the help of Moment Factory, a well-known local multimedia studio and the end result is a mesmerizing mix of coloured light, organ music and timeless architecture.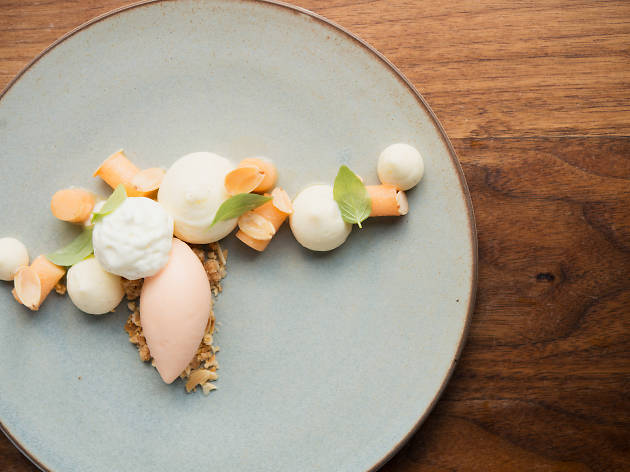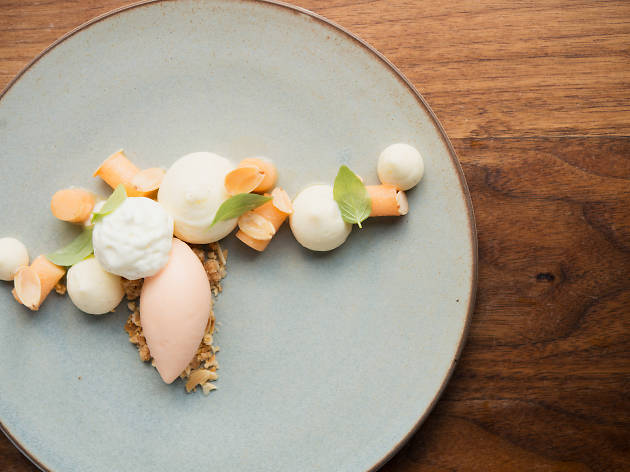 Photograph: Le 5 services / Patrick St-Arnaud
8. Feast away the winter doldrums at Le Chop
A relative newcomer to the gastronomy-themed winter lineup, Montreal's Le Chop is a local restaurant-led festival wherein a selection of local establishments offers tailored table d'hôte menus at substantial price cuts in an effort to jump start what can be something of a slow month for the city's restaurants. Take advantage of the good deals from January to February, every winter.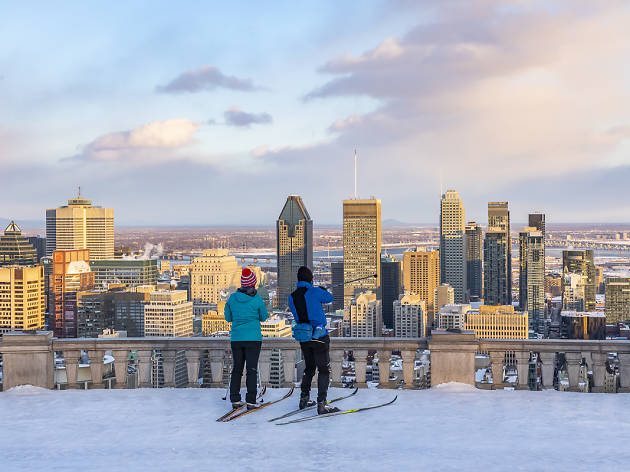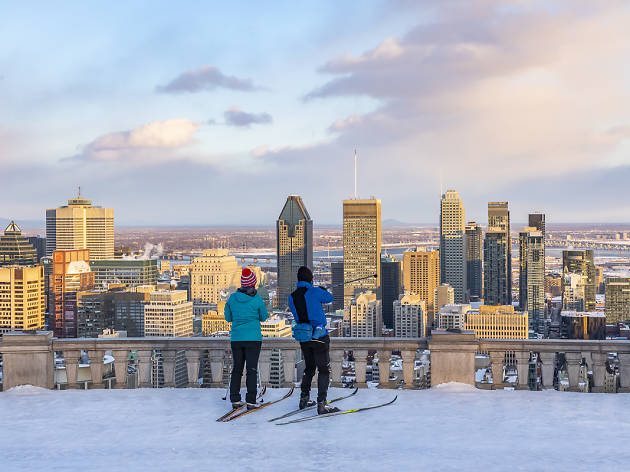 Photograph: Eva Blue / Tourisme Montréal
9. Tour the city's cross-country trails
Cross-country skiing is a popular and easy-to-learn winter sport for all ages, and Montreal is home to a whole host of excellent venues equipped with chalets, rental services and facilities to go along with its 200km of well-maintained trails. The city's most popular spots include the easygoing novice trails of Parc Jean-Drapeau, the Botanical Gardens or the Lachine Canal, intermediate trails in the enormous Cap-Saint-Jacques park, and advanced trails with challenging inclines on Mount Royal, right in the middle of the city.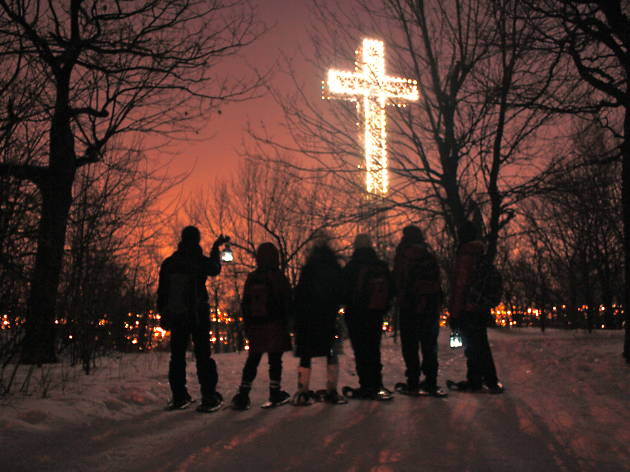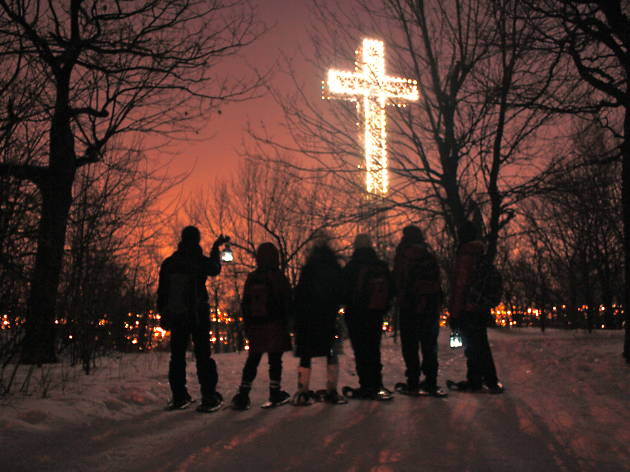 Photograph: S. Montigné
Snowshoeing has been an important mode of transportation for the indigenous peoples on the island of Montreal long before the arrival of the first European settlers, and that tradition lives on today. Montrealers may not walk the streets with a pair on, but there's lots to ground to cover beyond trips to the dépanneur. Nearly all of our favourite nature trails to be found in places like Parc Angrignon, Parc-nature de l'Île-de-la-Visitation, the Morgan Arboretum and many others are open to snowshoeing during the winter months.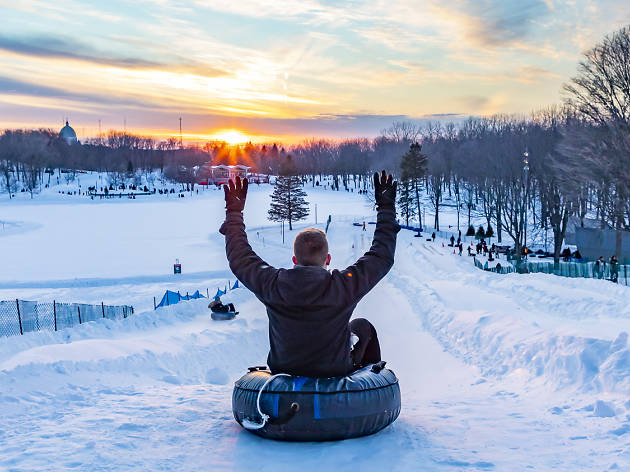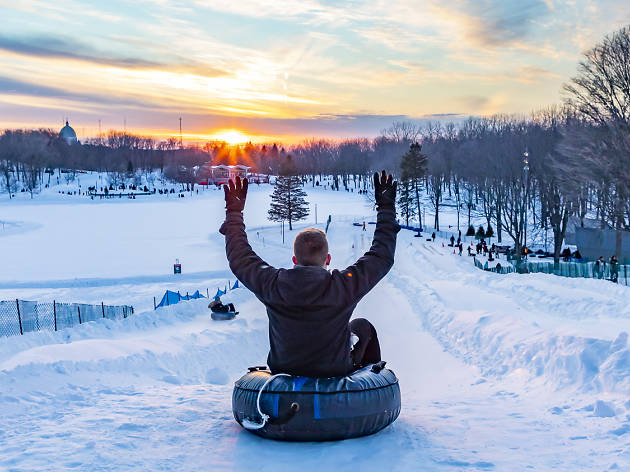 Photograph: Eva Blue / Tourisme Montréal
11. A need for speed on Montreal's sledding hills
For those with a daredevil streak, the city has dozens of hills that are just begging to be tobogganed on. Popular spots include the former Alpine ski track in Parc Francesca-Cabrini, the unintimidating hill in Parc Ahuntsic (perfect for young children), or the long steady run on Westmount's Murray Hill (aka King George Park). The city has also begun tracking snow conditions borough by borough specifically for sledding opportunities, so be sure to check them out before hitting the slopes.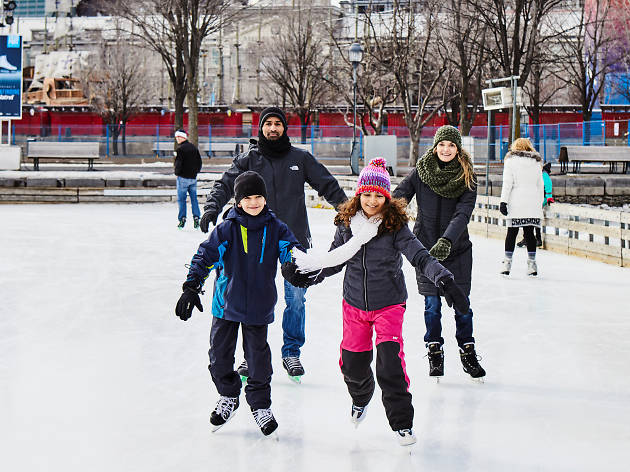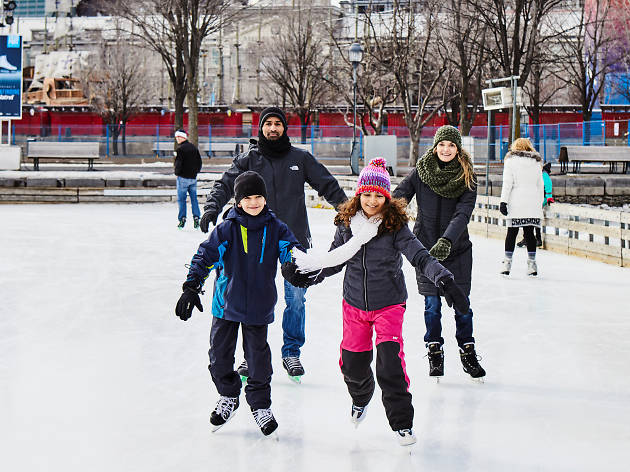 Photograph: Tourisme Montréal/Madore/Maude Chauvin
12. Get your magical yuletide skate on in the Old Port
Nothing signals the holidays more than that first skate of the season, and there are loads of municipally-run outdoor rinks open from mid-December to mid-March to choose from. A small admission fee gets you access to the Bonsecours Basin, a favourite for its location right on the water in the Old Port, accompanied by light displays, music and rentals on site. Alternately, Beaver Lake offers free admission as well as rentals on site, and is probably the quintessential Montreal outdoor skate with its location on the summit of Mount Royal. Other popular choices include Parc Jean-Drapeau with its circuitous refrigerated ice trails and unparalleled views of the city's skyline, or our favourite local pick-up-hockey rink at Park Toussaint-Louverture.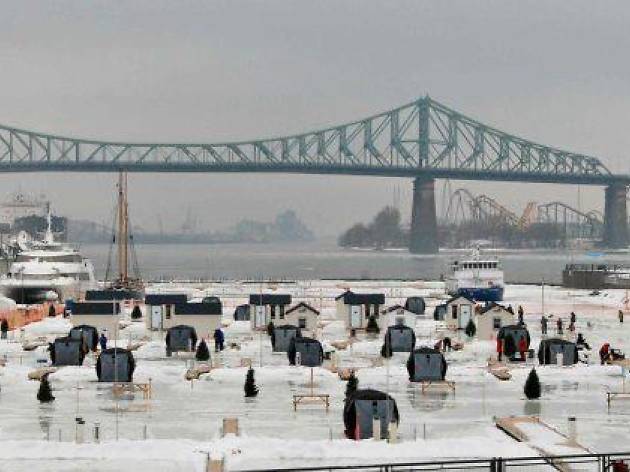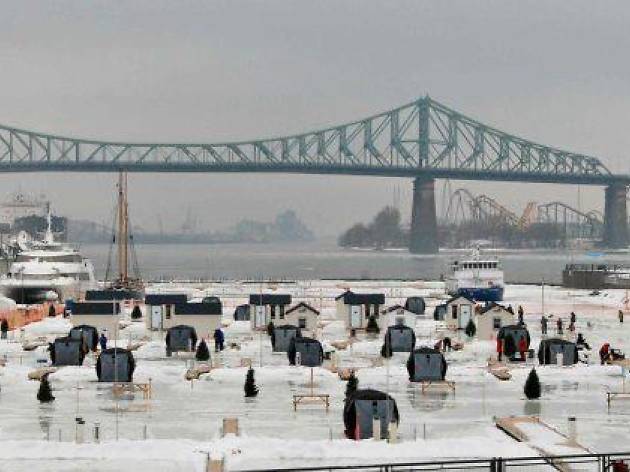 Photograph: Pêche Blanche Vieux-Montréal
13. Break the ice by fishing in the Old Port
How many cities in the world can you take a quick trip on public transport right to the doorstep of an ice fishing spot? Whatever the answer, we'll gamble there can't be many, and Montreal can be proudly counted among them. In Montreal's Old Port there's a haul of pike, walleye and perch just waiting for a dedicated amateur to catch them. Montreal's seasonal urban ice village offers licences onsite, trained professionals to help you get started, and a whole slew of heated ice huts to keep you warm on the ice. This usually happens in January when we can be sure the ice is solid.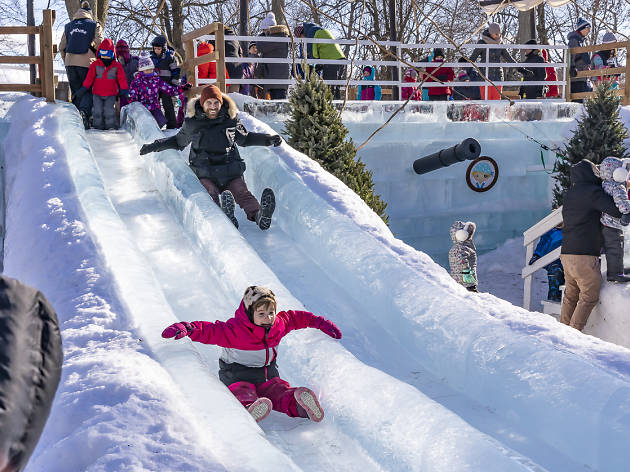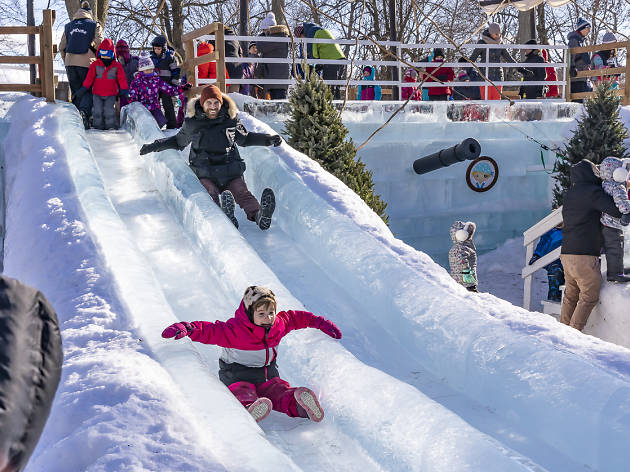 Photograph: Eva Blue / Tourisme Montréal
14. Bring the whole family to Fête des neiges
The Fête des neiges de Montréal (the Montreal Snow Festival) is a family-oriented festival that spans four weekends during the winter, January to February, and is dedicated to getting adults and children alike outdoors to enjoy musical concerts, dancing, ice sculpture competitions, films, karaoke, sledding, hockey and food trucks. All of that's conveniently clustered around the Jean-Drapeau metro station on Île Saint-Hélène.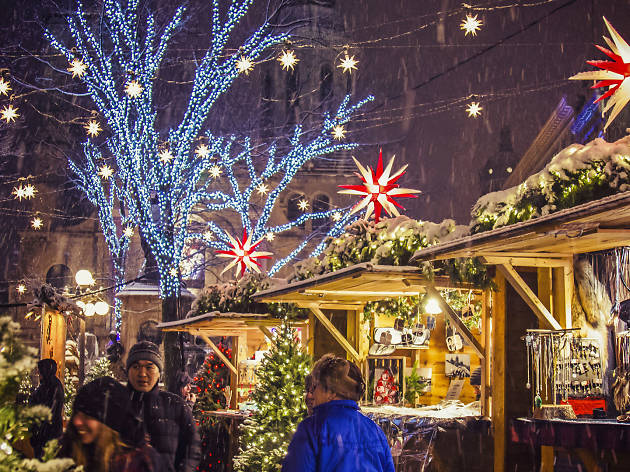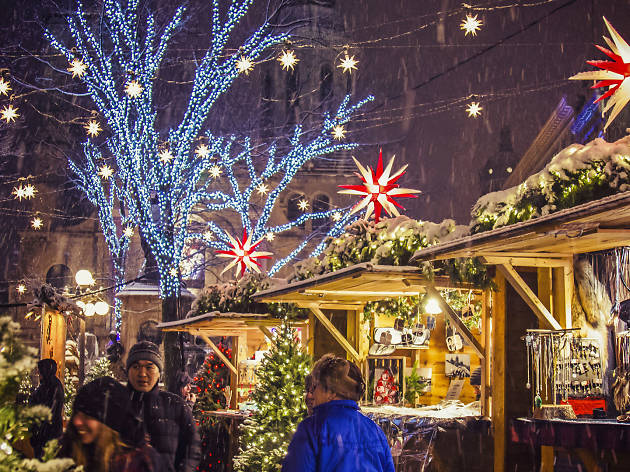 Photograph: Geneviève Roussel / Joce Cadieux Photography
15. Stroll through a winter market
The holiday season brings with it the promise of winter markets and Christmas markets: The Nutcracker Market takes place on the ground floor of the Palais des Congres, bringing together over one hundred exhibitors featuring jewelry, home decorations, kids toys and more with 10% of proceeds go towards giving disadvantaged children a chance to see a performance of The Nutcracker for free. For something off the beaten path, visit the African Christmas Market, organized by Centre Afrika and featuring a bevy of African artisans and their wares. For a lighthearted take on the season, check out the Village du Valain Sapin, a tongue-in-cheek winter market with off-the-wall and unusual Christmas gifts and a ton of ugly Christmas trees.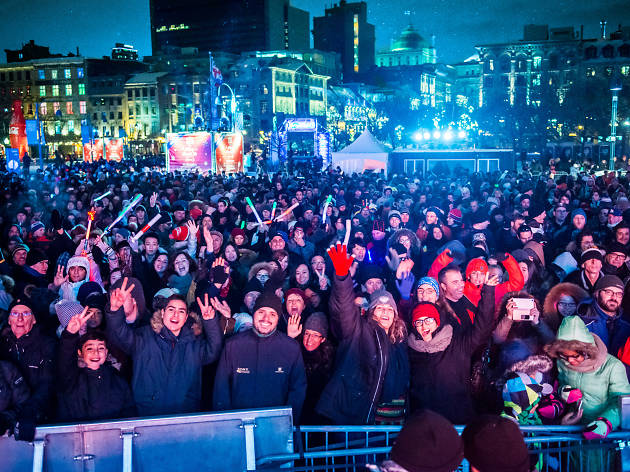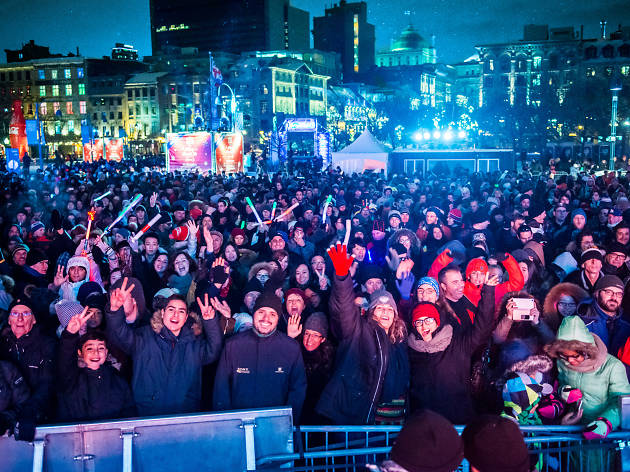 Photograph: Montréal en Fêtes
16. Ring in the new year in Place Jacques-Cartier
It may not have the flair of New York's Times Square, but Montreal's Place Jacques-Cartier has a whole lot going for it. There's a lineup of local musicians performing on a large outdoor stage, the area provices an excellent vantage point onto the lighting displays of the Jacques-Cartier Bridge, and don't forget the prequisite fireworks displays over the Saint-Lawrence River with a dance party that doesn't let up until the early morning.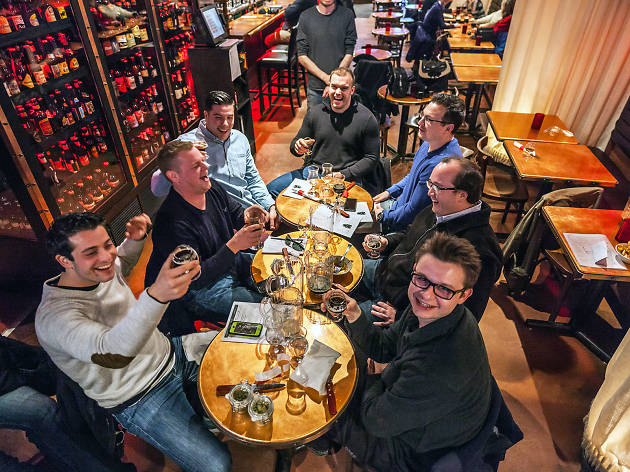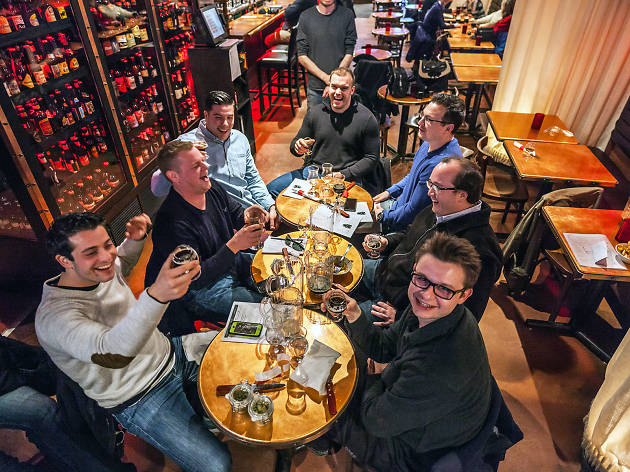 Photograph: Local Montréal Tours
17. Take a Christmas themed stroll through the Old Port
It's lovely to take a stroll through the city after a light overnight snowfall and we would heartily recommend a professionally guided walking tour through Old Montreal to discover the stunning lighting displays and decorations, the local artwork, jewellery and artisan goods in the historic Bonsecours Market, and the wealth of history down every narrow and snowy cobblestone lane.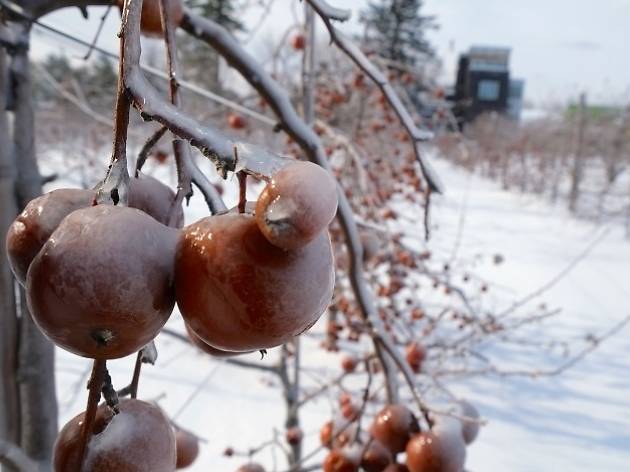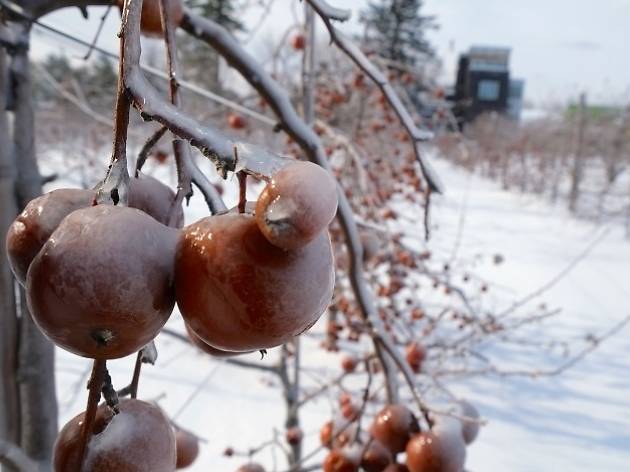 Photograph: Kava Tours / routedesvins.com
18. Taste the local terroir with an ice wine and cider tour
The nearby countryside may not rival the old-world terroirs for traditional winemaking, but the outer limits of the city have a developed and robust ice wine and cider culture. There are a fair number of nearby vineyards and breweries offering events and tastings independently, but for the stress-free experience, tour companies offer all-included minibus day trips to a selection of producers and activities include tastings, tours of the facilities, and gourmet meals starring the producer's unique offerings. Kava Tours is probably your best bet for this.
Photograph: Défi canot à glace, Michel Émond
19. Witness a harrowing ice canoe race
Not for the faint of heart, Montreal's Ice Canoe Challenge in early March involves ice canoeing teams racing from the Old Port's historic clock tower to Parc Jean-Drapeau on Île Saint-Hélène. The entire length of the race is intense, particularly the passage through St-Mary's Current, known for its treacherous waters. Spectators have a particularly good view of the action the entire length of the race, largely owing to the racers' close proximity to the shoreline throughout.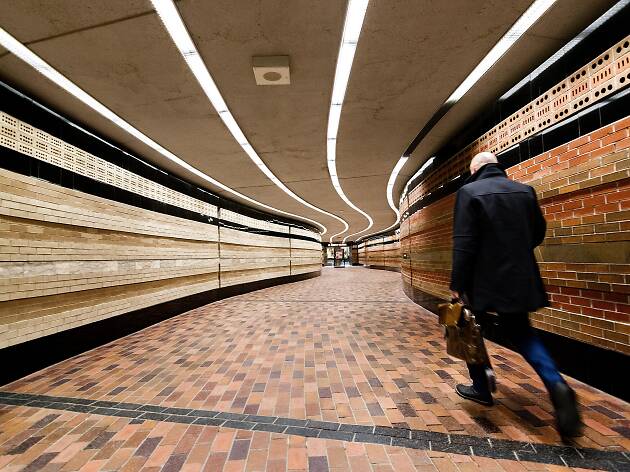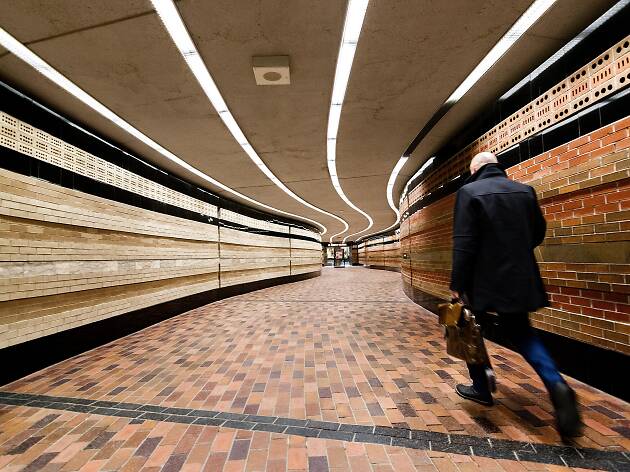 Photograph: Arcpixel
20. Shop without ever having to brave the outdoors
Downtown Montreal's holiday shopping circuit goes out of its way to keep things festive with the likes of the legendary high-end window displays at Ogilvy's, as well as decorations, music performances, and multiples of Santa's Village. The greatest amenity of all is the Underground City—thanks to the sprawling underground tunnels linking the city's entire downtown shopping network together—so you never need to peak your head outside if you don't want to. Maybe eat at Time Out Market while you're "down" there!
More things to do in Montreal in winter
There isn't any skiing in Montreal proper, so use this guide to find hills near the city and hit up the best powder.
Enjoy the holidays to the fullest with our Christmas in Montreal guide to the best of the season's attractions and shows.
Best selling Time Out Offers